Long‑time team member says a great stay starts with a smile
This month, Hilton is celebrating Black History Month by shining the spotlight on some of our team members who embody the light and warmth of hospitality and work to make each guest's stay special.
In the Washington, D.C.-area, one of those team members is Doorman Guy Burton, whose smiling greetings have made him a highlight of the guest arrival at Washington Hilton—and have been for nearly 30 years.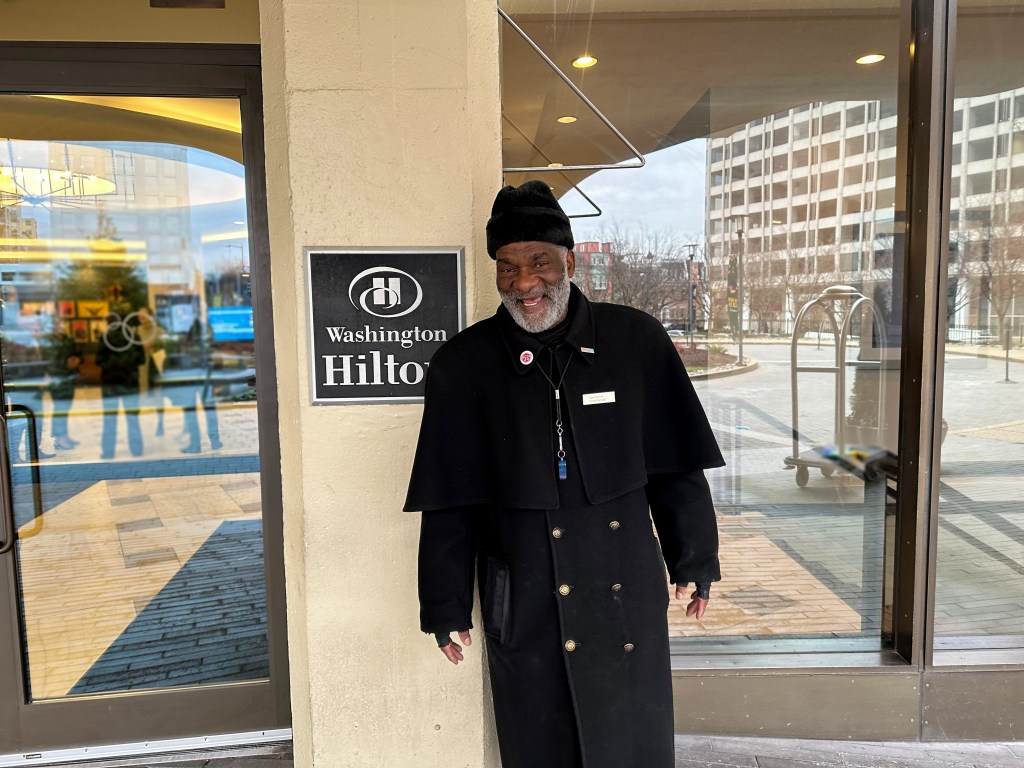 According to Burton, the secret to giving guests a great stay starts with him and the other front service team members, who welcome guests in a big way. In his opinion, the welcome sets the tone for the whole stay.
"The first impression is the most important impression," Burton said. "I always greet guests with a smile as soon as they exit the car. That's why they have me here."
And Burton's smile has become legendary among repeat guests, whom he strives to treat like old friends when they return again and again. These are relationships Burton looks forward to forming, and in doing so has made him friends from around the world.
"I like knowing repeat guests' names so when those guests return, it's like they're family," Burton said. "Even after months, we're greeted with hugs and the 'How have you been? How's your family?' questions. I remember so many guests from multiple repeat groups each year."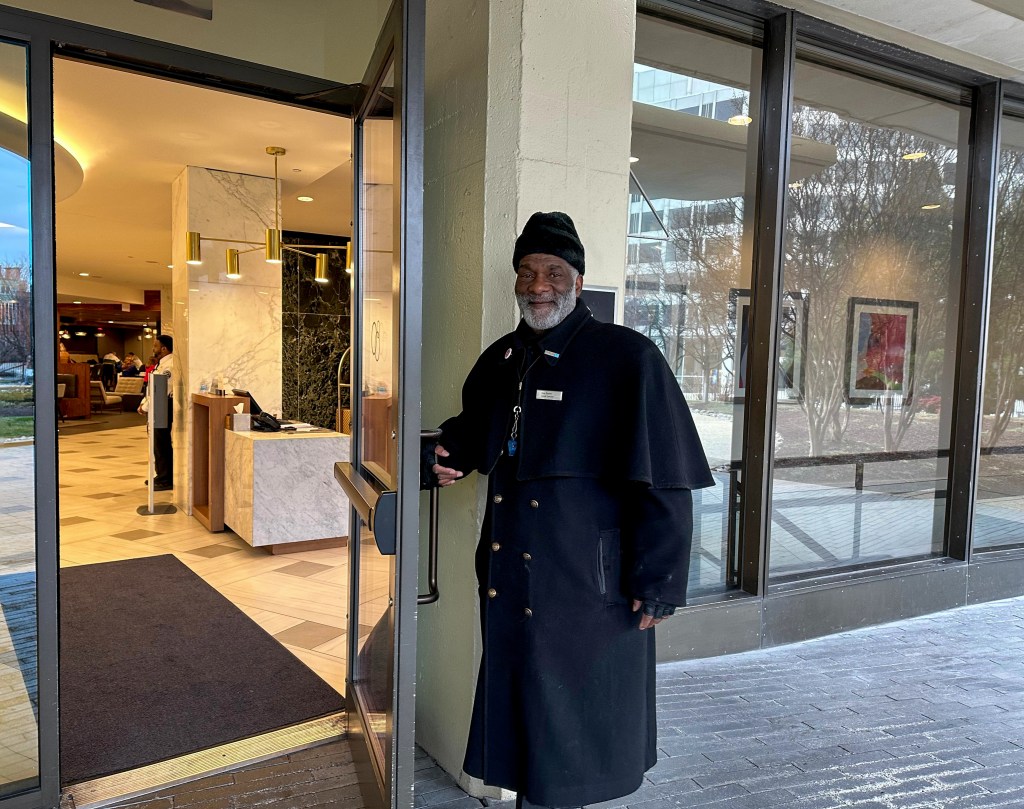 Burton was originally drawn to start his hospitality career with Hilton because of its reputation for offering welcoming, family-friendly environments. Now as he nears his 30-year milestone with Hilton, he credits his vibrant front service team and General Manager Kenneth Jarka for keeping him inspired to stay at the hotel over the years.    
"Hilton is the best company—from management all the way down to employees. We're a family and a team," Burton said. "We, front service, have the best team. Even [our] general manager is a super guy. Every time he comes out to the entrance in the cold he always asks 'Guy, how have you been? How's your family?' That means a lot to me."
Burton will officially mark his 30-year milestone at Washington Hilton in March. He says he'll celebrate this milestone moment "with prayer and thanking God for good 30 years and better years ahead." He also has plans to take his wife out for waffles and then travel to Maryland for some fun.