This year, more than ever, people are considering how their sleep, nutrition, fitness routines and mental well-being are being integrated or enhanced during their travels. In fact, half of Hilton global survey respondents* reported that it's important that their 2023 travels address their mental or physical wellness.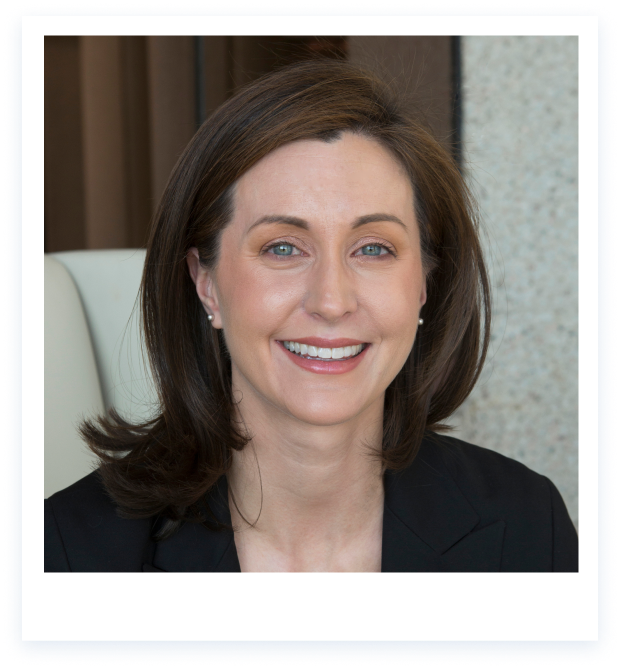 With the recent appointment of Hilton's new vice president of wellness, Stories from Hilton sat down with Amanda Al-Masri to learn more about wellness' growing importance for hospitality guests worldwide. 
Welcome to Hilton, Amanda! Tell us about your role and what this means for Hilton's focus on innovation.
Thank you – it's exciting to be a part of Hilton's Brand Innovation team. In my role, I serve as the wellness strategist across the company's global portfolio to enhance our current offerings and programs while also developing new, scalable solutions that meet rapidly evolving consumer expectations. 
I'm proud to join a company that is leading the industry and excited to dive in and work with the team to deliver meaningful wellness solutions for our guests. Hilton's unwavering commitment to our guests' well-being is pushing the envelope for the industry by providing new levels of experiences and access worldwide – and I can't wait to see what we can achieve together. 
What experience do you bring to this role?
I've worked across branding, strategy, development, design, pre-opening and ongoing operational management throughout the last 20 years. Most recently, I led the hospitality consulting practice at Hutchinson Consulting and served as vice president of spa for Equinox, where I was responsible for driving the overall strategy and execution of more than 90 Club Spas and assisted with the launch of Equinox Hotels. Prior to that, I acted as global director of spa development and operations for Starwood Hotel & Resorts where I was responsible for the company's spa brands, partners and a global portfolio of more than 450 spas. 
How has the definition of wellness changed when it comes to travel?
Historically, spas and fitness experiences and amenities were at the forefront of any hospitality-based wellness offering. While those disciplines will continue to be crucial components of how we engage with wellness at Hilton, I believe the future means thinking differently.  
Travel and access to wellness experiences have always served as critical points of intersection for consumers. While the pandemic has hastened the growth of the wellness industry, its growth and evolution were rapid even pre-COVID-19.  What is unique to Hilton, and why I'm so excited to be joining the team at this moment in time, is our clear strategic commitment to bringing wellness to the heart of the stay experience. 
To me, delivering wellness in a hotel environment – most effectively and at scale – requires a multi-pronged approach. First, reduce the friction of maintaining healthy habits on the road when guests stay with us, whatever that means to them. Then, more broadly, actively explore a wider view of wellness and identify ways in which we can infuse that focus into all of our 19 brands.  
Why is integrating wellness into hospitality and travel so vital for people?
"Meeting guests where they are at in their wellness journey is now critical. Remaining nimble is also imperative."
We know that guests travel for many reasons. Today, there is not only a growing number of wellness-oriented travelers, there is also an expanded definition of "wellness." Because of this, meeting guests where they are at in their wellness journey is now critical. Remaining nimble is also imperative. 
Not every guest has an interest – or the same interest – in wellness. For some guests, travel is about fully disengaging from everything, wellness included. On top of that, a single guest's wellness preferences may change from trip-to-trip or even from day-to-day. At times, this could mean time spent in a spa, maintaining a workout regimen on the road or more intentional meal choices, and, other times, it may be as passive as appreciating a restful night's sleep or a great shower experience.  
What excites you most about this new role?
We have a lot of smart initiatives that speak to our cross-functional approach to wellness at play across our brands and at the enterprise level. However, what makes me most excited about the work we're doing is that many of our wellness initiatives are less about defining a "wellness point-of-view" and more about doing right by our guests. There is a conscious effort to build hotels, programming and service experiences that help our guests live their best, most healthy and fulfilling lives - not just at the luxury level, but also across the portfolio.
In your opinion, if travelers could only do one thing to increase their wellness while traveling, what should it be?
I personally believe that movement, even a few minutes each day, is the most universally beneficial thing we could do to benefit our overall health and well-being. While this could mean a visit to one of our fitness centers, it could also be as simple as taking the stairs instead of an elevator or taking a stretch break between meetings. 
While travel may mean a change of venue and routine, I do my best to reframe this as an opportunity—a chance to have a morning run in a new city or to explore the unique offerings in our fitness centers, such as a Peloton cycling class.
*Methodology 
Hilton commissioned an online omnibus survey with Material, fielded August 2022 among general population consumers 18+ years of age in several markets with questions targeting behavior related to travel. Specifically, the survey was fielded to: n=1,002 in Australia, n=1,002 in China, n=1,002 in Germany, n=1,002 in Japan, n=1,002 in Mexico, n=1,002 in the U.K. and n=1,018 in the U.S.