Options include two MICHELIN‑starred restaurants and mouthwatering global cuisine
The first thing one notices when speaking to Vijayakant "Vijay" Shanmugam, director of culinary, Hilton Singapore Orchard, is his positivity, which only shines brighter the more he talks about cuisine, new menus, culinary experimentation—and his wonderful team that delights guests' palates at the hotel's restaurants each day. 
Shanmugam fell in love with the culinary industry years ago when he took a part-time job as a dishwasher in a kitchen back home in Malaysia. It was in that kitchen that he began dreaming of becoming a chef—a goal he achieved in 2000. Since then, he's worked his way up the ranks to become the Director of Culinary at Waldorf Astoria Maldives Ithaafushi in 2018, and then in fall 2021, joined Hilton Singapore Orchard. He now oversees a massive team of 70 chefs who cook round-the-clock to keep the food and drinks flowing at the 1,080-guest room, the largest Hilton hotel in Asia Pacific.
According to Shanmugam, the selection of culinary experiences one can enjoy at Hilton Singapore Orchard is wonderfully diverse. 
"I have chefs from China, Japan, Maldives, Malaysia, Singapore, [and] India. In my background, I've learned a lot from French chefs," Shanmugam said. "We spend a lot of time together. Once we create the menu, we do a lot of research and development. We work together toward one goal. I'm very proud of my team."
When it comes to sampling a diverse selection of dishes, the buffet at Estate is an ideal place to start.
Estate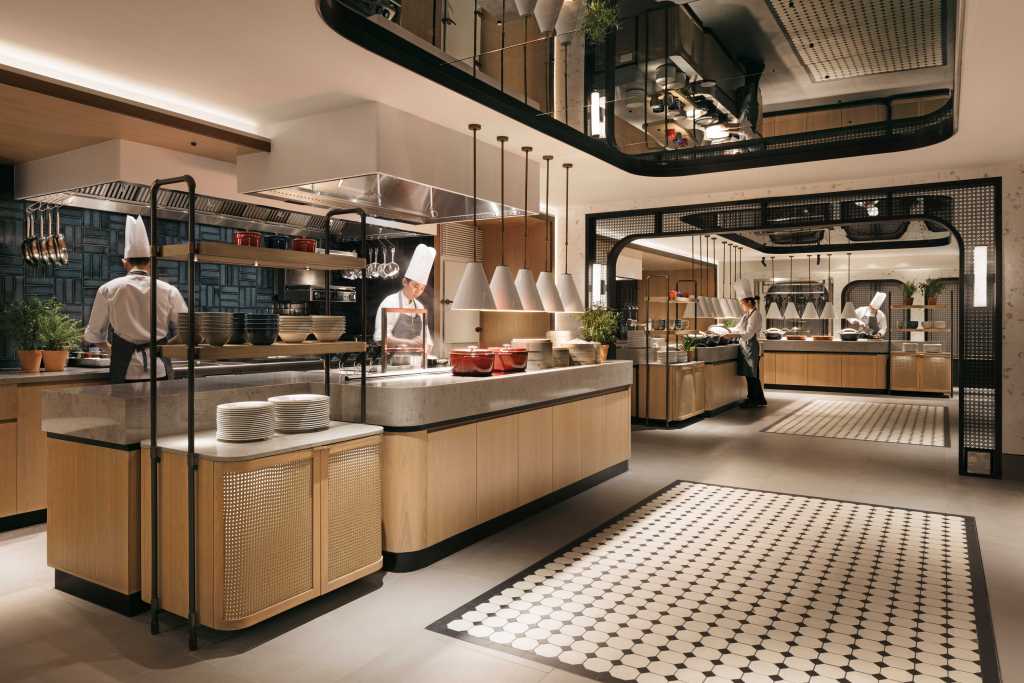 A culinary crowned jewel at Hilton Singapore Orchard, this all-day buffet restaurant opened in February 2022, and showcases flavors and dishes from around the world for breakfast, lunch and dinner. 
"Our various residential-style kitchens at the buffet often leave our diners spoiled for choices," Shanmugam said. "Not only do we offer local dishes to international flavors, we also innovate and incorporate many different and modern touches to the dishes. For example, Estate Signature Black Truffle Duck combines the traditional roasted duck from Chinese cuisine with black truffle mainly used in Western cuisine. Back in August 2022 during the month of Singapore's National Day, we've introduced a 'Lobster, Crab and Seafood Delights' dinner buffet. This was very well-received, and we have since brought it back early this year as a mainstay seafood buffet every Thursday."
Ginger.Lily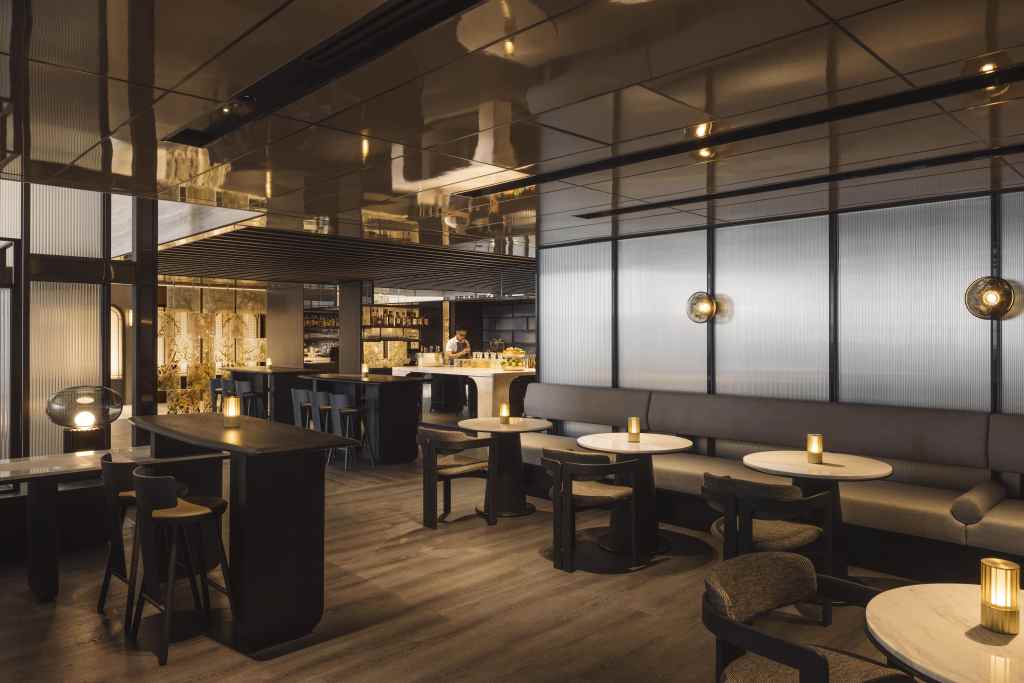 Sitting across the lobby from Estate is Ginger.Lily, a lounge and bar that transforms during the day to offer an afternoon tea experience that includes eye-catching (and sweet-tooth tingling) treats and teas inspired by Orchard Road's plantation past, as well as a 'Bloom' by Ginger.Lily multisensorial cocktail journey that spotlights 17 visually stunning and spirit-forward cocktails.
Chatterbox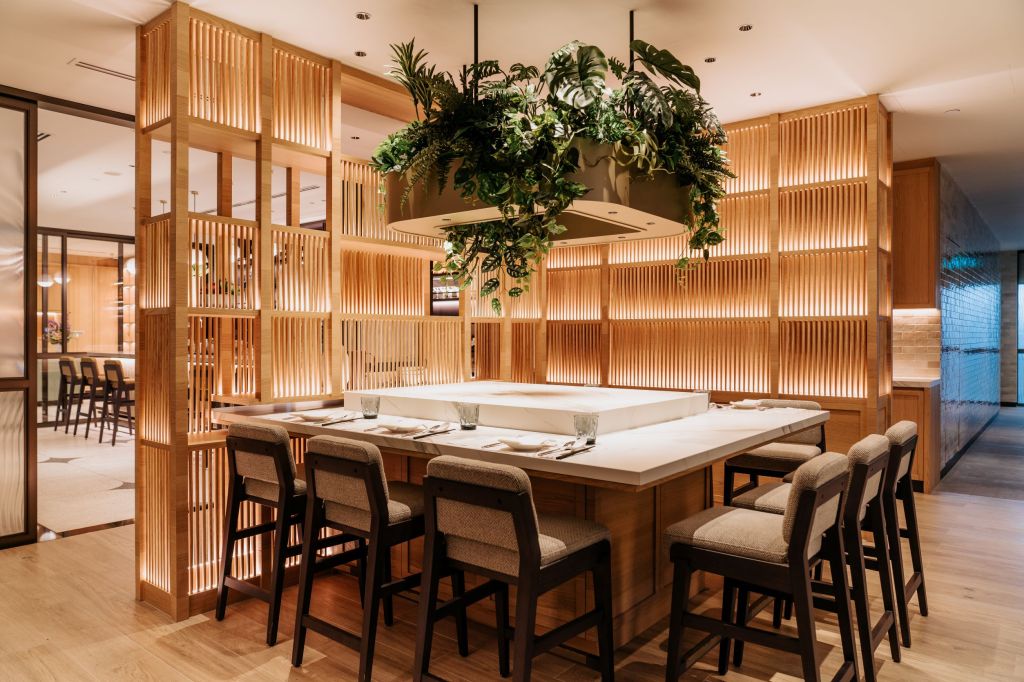 Chatterbox is an iconic Singapore restaurant with over 50 years of history that strives to bring favorite and flavorful local fare. Its menu celebrates local favorites, like their 50-year-old recipe for chicken rice, umami-rich seafood Hokkien mee, rojak, crispy salted egg chicken wings, and coconut ice cream served in a coconut husk, just to begin with.
The property also features two impressive MICHELIN-starred restaurants, which Shanmugam loves having as a part of the property's dining portfolio to reinforce the hotel's positioning as a dining destination.
Osteria Mozza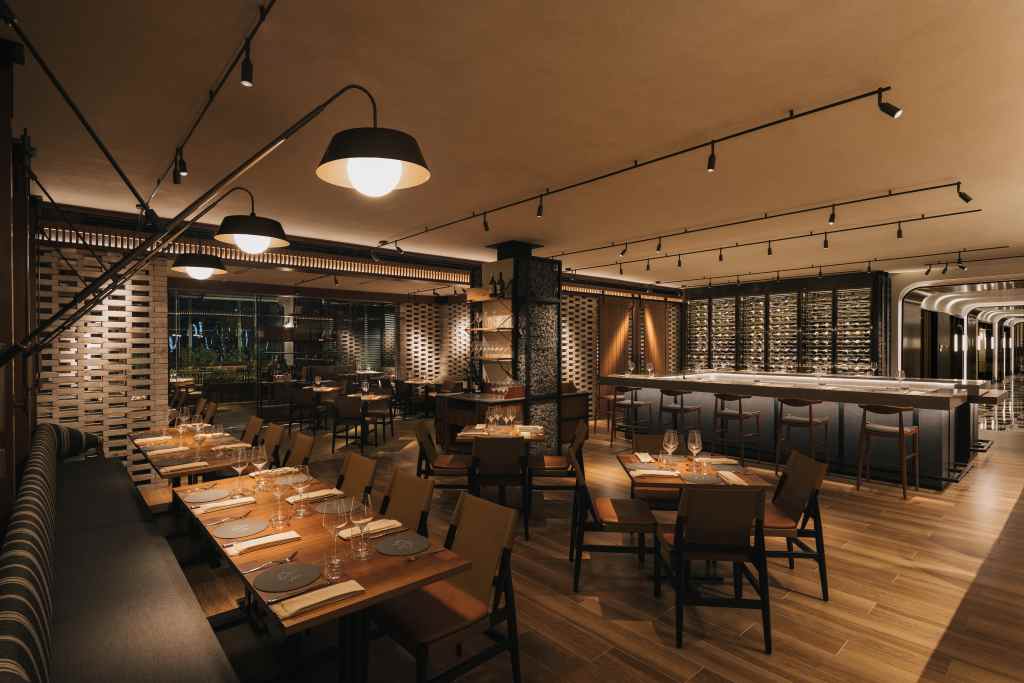 Osteria Mozza Singapore isthe only Asian outpost of celebrated American Chef Nancy Silverton's one-MICHELIN-starred Osteria Mozza in Los Angeles. The Californian-Italian restaurant dishes up classic Italian and Singapore-exclusive dishes like duck ragu and tagliolini with Alaskan king crab and saffron, plus handmade pasta and wood-fired pizzas, a mozzarella bar, homemade gelato and their signature butterscotch budino, among other delights.
Shisen Hanten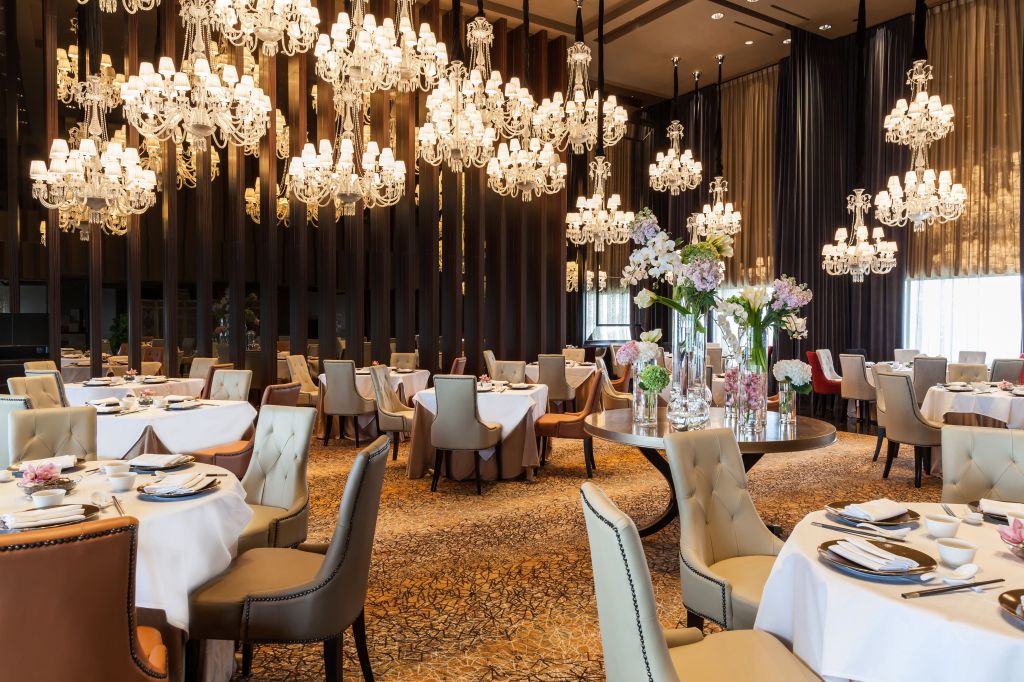 Shisen Hanten by Chen Kentaro is a two-MICHELIN-starred restaurant since 2016, located on the 35th floor of the hotel, offering amazing views and award-winning Szechwan cuisine. The celebrated menu here was developed by Chen Kenmin, who is known as "Japan's Father of Szechwan Cuisine." Appetizers include Szechwan-style marinated jellyfish, crispy fish skin with salted egg yolk, and steamed sliced Kurobuta pork with chili oil. Barbecued specialties include suckling pig, classic Peking duck and roasted London duck. Other entrees range from fresh seafood like marble goby and South African three-head jumbo abalone to Yuan chicken and deep-fried pork ribs with pepper sesame sauce.
---
About Hilton Hotels & Resorts
For over a century, Hilton Hotels & Resorts has set the benchmark for hospitality around the world, providing new product innovations and services to meet guests' evolving needs. With more than 600 hotels across six continents, Hilton Hotels & Resorts properties are located in the world's most sought-after destinations for guests who know that where they stay matters. Experience a positive stay at Hilton Hotels & Resorts by booking at hiltonhotels.com or through the industry-leading Hilton Honors app. Hilton Honors members who book directly through preferred Hilton channels have access to instant benefits. Learn more about Hilton Hotels & Resorts at stories.hilton.com/hhr, and follow the brand on Facebook, Twitter and Instagram.