SHANGHAI, China - Conrad Hotels and Resorts, the iconic luxury hotel brand of Hilton (NYSE: HLT), has signed three new properties in the major historical cities of Xi'an, Chengdu and Nanjing in China. These latest signings mark the progressive growth of Hilton's luxury portfolio in China. 
"We expanded into top travel destinations such as Hangzhou and Jiuzhaigou in recent years amid complex shifts in the marketplace. In 2022, we opened Asia's largest Conrad hotel in the heart of Shanghai. By bringing the brand to the major metropolises of Xi'an, Chengdu and Nanjing, we are focused on our strategy to align our expansion with regional developments in China, to contribute to these destinations, and deliver benefits to our owners and guests alike," said Clarence Tan, senior vice president, development, Asia Pacific, Hilton. 
The 2023 Trends Report recently released by Hilton reveals that today's travelers are looking for a balance of technological and human innovations, deeper connections and care, as well as embedded wellness experiences. These trends are particularly evident among Chinese travelers - 74% of them want personalized access to unique experiences or activities; 69% of them are interested in finding personalized food and beverage options, while 65% want to be immersed in local culture and products while traveling. The newest additions to Conrad's pipeline in China will be well-positioned to meet these preferences. 
"China is a strategic market for our luxury growth in Asia Pacific, and the signing of three Conrad hotels in Xi'an, Chengdu and Nanjing signals our optimism for the future of luxury hospitality in China," said Dino Michael, senior vice president and global head, luxury brands, Hilton. "Conrad is uniquely positioned to cater to sophisticated travelers seeking meaningful experiences and we are thrilled to serve even more luxury guests as they discover these remarkable destinations and connect through authentic cultural experiences." 
Xi'an is a city with over 3,000 years of history and was the capital city of ancient dynasties for over a millennium. It is home to six UNESCO heritage sites, with the Terracotta Warriors being the most renowned. Slated to open in 2025, Conrad Xi'an will be located in a 230 metre-tall skyscraper in the city's dynamic high-tech zone, steps away from underground rail stations and other transportation facilities. It will boast exceptional fitness facilities including a 2,000 square metre fitness center, as well as food and beverage offerings that are designed to appeal to discerning travelers and local residents.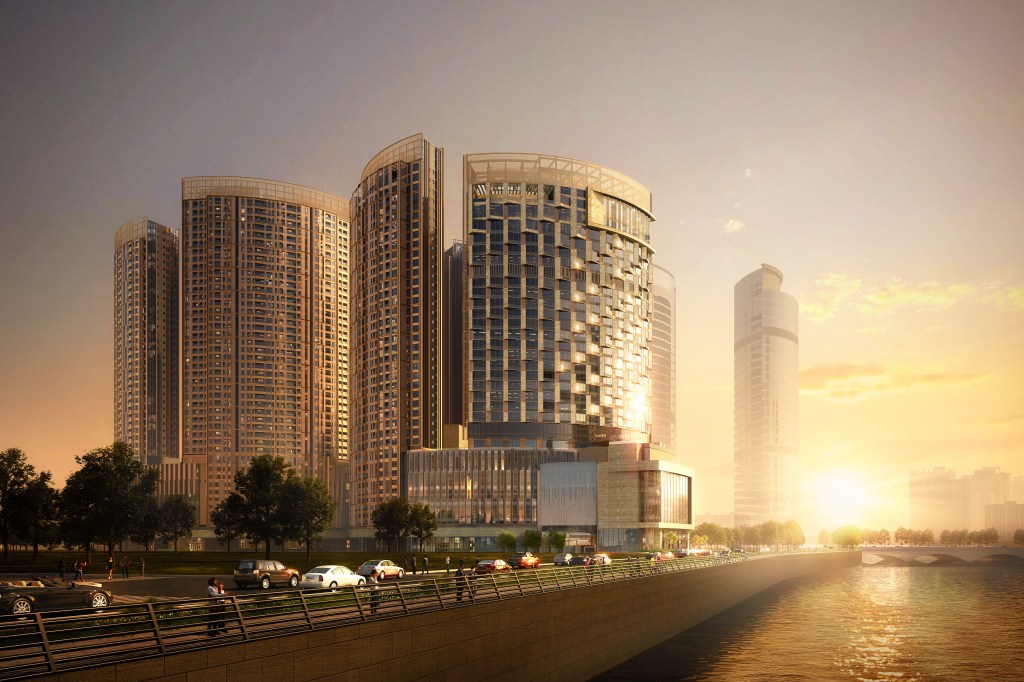 Chengdu is known for being the capital of the ancient Shu state during the Warring States Period (475-221 BC) as well as for its spicy cuisine and laid-back lifestyle. The capital of Sichuan province is recognized by UNESCO as a city of gastronomy. Today the city is served by two airports, attracting visitors who flock here for its distinctive cuisine and its impressive panda reserves. Conrad Chengdu will be located in the heart of the commercial district, overlooking the city's main river - Jinjiang. The all-day dining restaurant and the lounge in its airy lobby will seek to recreate the enchanting surroundings that Chengdu locals are known to enjoy in the courtyards of old houses. Guests will be able to indulge in fiery Sichuan cuisine and relish the subtleties of contemporary Cantonese dining. They will also be able to treat themselves to a drink in the rooftop bar that overlooks the river, or a hand-crafted dessert at the patisserie. When open in 2025, the hotel will be Hilton's second luxury hotel in this sought-after market, after Waldorf Astoria Chengdu.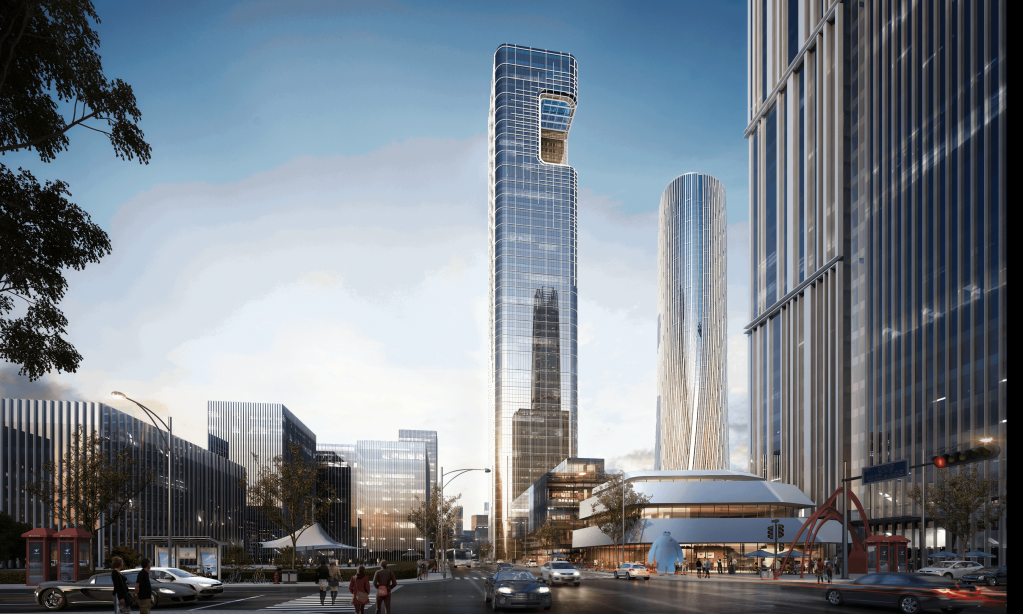 Nanjing, the capital of Jiangsu province and a quick train ride from Shanghai, was the capital city of six ancient dynasties. Conrad Nanjing will be housed on the upper floors of a 300 metre-tall tower – designed by the world-famous firm ARQUITECTONICA – in the central business district along the Yangtze river. A number of expansive suites will come with their own private sky terrace, and guests will have direct and private access to the spa and fitness center on the 56th floor, which includes a glass-bottomed pool. The hotel is scheduled to open in 2027 and will be Hilton's first luxury property in Nanjing.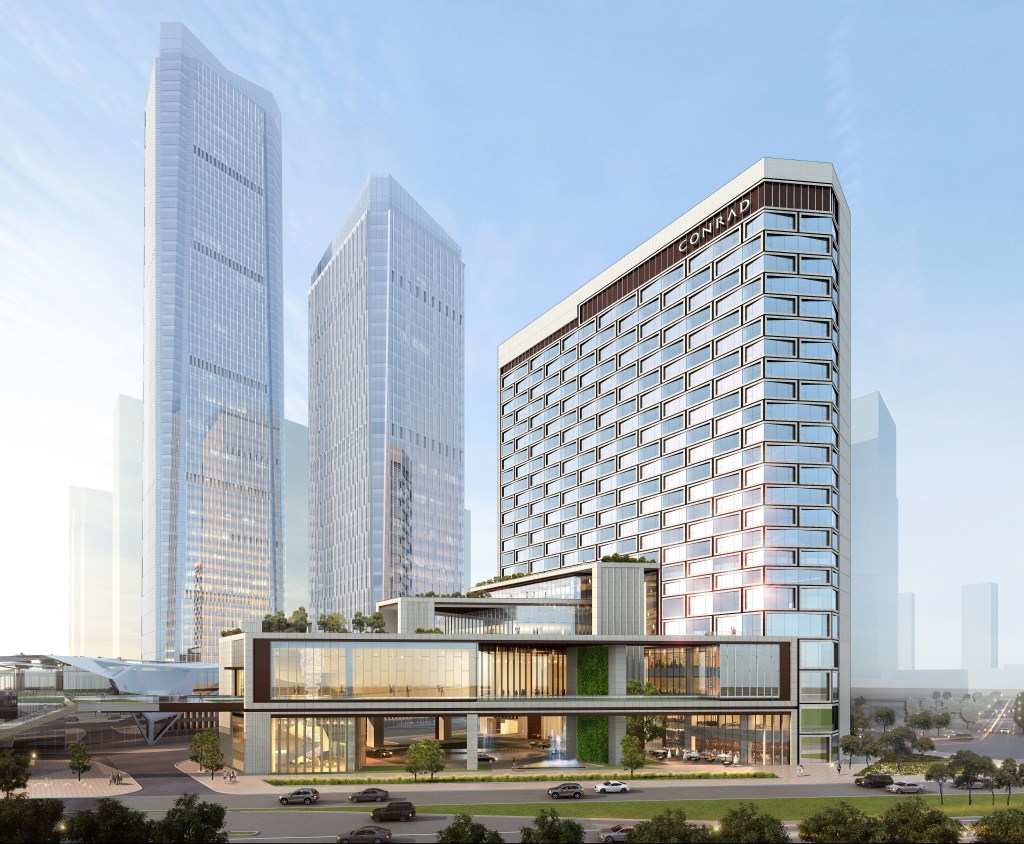 In 2023, China will see the opening of Conrad Shenzhen and Conrad Chongqing. Conrad Shenzhen features contemporary, bold design by world-renowned interior design firm Yabu Pushelberg, featuring the theme of "A Story of a Dreamer" – a fitting one for a megacity that grows out of a fishing village over a mere four decades. Conrad Chongqing, housed on the upper floors of a 260 metre-tall skyscraper, will offer guests breathtaking views of the hilly megacity. In the coming years, travelers can enjoy the intuitive service and experiences offered at Conrad hotels in over 20 destinations in China.  
---
About Hilton
Hilton (NYSE: HLT) is a leading global hospitality company with a portfolio of 22 world-class brands comprising nearly 7,400 properties and more than 1.1 million rooms, in 124 countries and territories. Dedicated to fulfilling its founding vision to fill the earth with the light and warmth of hospitality, Hilton has welcomed more than 3 billion guests in its more than 100-year history, earned a top spot on Fortune's 100 Best Companies to Work For list and been recognized as a global leader on the Dow Jones Sustainability Indices for six consecutive years. Hilton has introduced several industry-leading technology enhancements to improve the guest experience, including Digital Key Share, automated complimentary room upgrades and the ability to book confirmed connecting rooms. Through the award-winning guest loyalty program Hilton Honors, the more than 173 million members who book directly with Hilton can earn Points for hotel stays and experiences money can't buy. With the free Hilton Honors app, guests can book their stay, select their room, check in, unlock their door with a Digital Key and check out, all from their smartphone. Visit stories.hilton.com for more information, and connect with Hilton on Facebook, Twitter, LinkedIn, Instagram and YouTube.
---
About Conrad Hotels & Resorts
Spanning five continents with over 40 properties, Conrad Hotels & Resorts has created a seamless connection between bold design, impactful experiences and curated contemporary art to inspire the conscientious traveler. Conrad is a place where guests are empowered to explore through intuitive service and experiences that authentically connect them with local culture. In addition to its award-winning hotel offerings, the brand also features an expanding residential portfolio combining sophisticated design, best-in-class amenities and purposeful service in inspiring destinations. Experience Conrad Hotels & Resorts by booking at conradhotels.com or through the industry-leading Hilton Honors app. Hilton Honors members who book directly through preferred Hilton channels have access to instant benefits. Learn more about Conrad Hotels & Resorts at stories.hilton.com/conradhotels, and follow the brand on Facebook, Instagram and Twitter.