SINGAPORE – Hilton (NYSE: HLT) today announced the opening of DoubleTree by Hilton Kyoto Higashiyama, marking Hilton's third distinct brand in Kyoto – joining two other award-winning brands, LXR Hotels & Resorts and Hilton Garden Inn, offering a variety of stay experiences for guests in the historic urban hub. 
"We are thrilled to introduce DoubleTree by Hilton Kyoto Higashiyama as our third brand in Kyoto," said Timothy Soper, area vice president, head of Japan, Korea & Micronesia, Hilton. "This debut also marks our third hotel to open in Japan this year, following DoubleTree by Hilton Toyama in January and Hilton Okinawa Miyako Island Resort in June. Next year, we have exciting plans to introduce two new hotels to Kyoto – DoubleTree by Hilton Kyoto Station and Hilton Kyoto. These openings exemplify our commitment to expanding our footprint in Japan, where we have been spreading the light and warmth of hospitality for the past 60 years."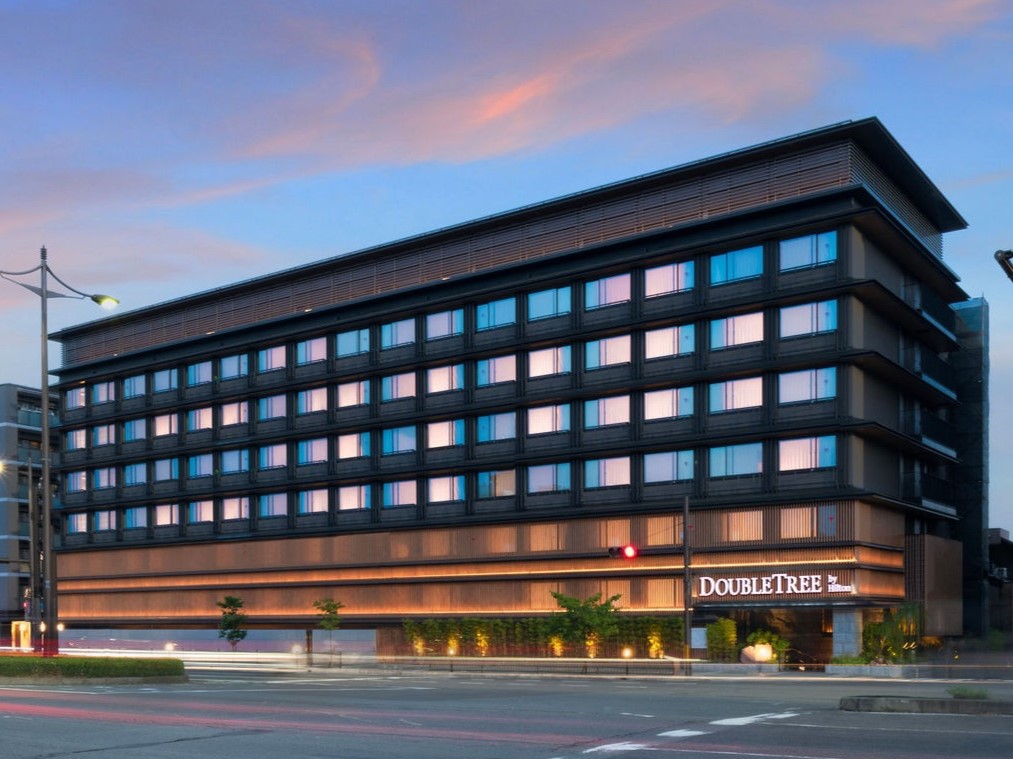 DoubleTree by Hilton Kyoto Higashiyama offers an ideal location for leisure and business travelers alike, situated just a 10-minute taxi ride from Kyoto Station and a one-minute walk from Kiyomizu-Gojo Station on the Keihan Main Line. Located in Kyoto's best-preserved historic district, nearby attractions include the UNESCO World Heritage Site, Kiyomizu-dera Temple; Yasaka Shrine; and the Gion district, famous for its traditional teahouses, boutiques, and restaurants. The hotel is also close to the Kyoto National Museum and the idyllic Ponto-cho dining area.
"We are excited about the DoubleTree by Hilton brand debut in Kyoto, a cultural capital that attracts travellers from around the world with its rich history and scenic beauty. We look forward to delighting comfort-seeking guests with feel-good moments throughout their stay, from our signature, warm DoubleTree chocolate chip cookie upon arrival to comfortable accommodation that promises a great night's sleep and thoughtful amenities," said Vincent Ong, vice president, Brand Management, Full Service, Asia Pacific, Hilton.
The seven-storey, 158-room hotel features an all-day dining restaurant, sophisticated lounge bar, 24-hour fitness centre, and public bath, offering modern comfort and convenience for families, couples, and solo travellers.  
The hotel's decor effortlessly combines art and natural materials, reflecting Kyoto's serene gardens. A signature brass moon-shaped art piece welcomes guests at the lobby, while OPEN, the all-day dining restaurant, features screens with traditional monochrome painting that embody local Kyoto culture. Guest rooms exude warmth with soft light filtered through traditional shoji screens, and low beds offer a taste of Japanese architectural finesse while ensuring maximum comfort. 
Among the five guest room types, the "Japanese Room" is a nod to the local Kyoto culture, with 46 rooms modelled after authentic Japanese living spaces where guests can experience traditional tatami mats. In addition, two 61-square-meter suites include private saunas and rain showers. These suites are artfully decorated with local art pieces including tea utensils made by a Kyoto sculptor, fabric art woven in Nishijin, Kyoto's famed weaving district, and sculptures inspired by the flow of the Kamo River. All guest rooms feature a bathtub, allowing guests to relax in comfort after a long day. 
At the heart of the hotel's culinary offerings is OPEN – a unique restaurant concept comprising The Barista, The Bar and The Bistro. OPEN offers a casual, all-day dining experience, promoting a lively and convivial atmosphere. Emphasising locally sourced ingredients, OPEN serves healthy and delectable cuisine to guests. During the day, the menu features local Japanese breakfast items like rice, fish, and condiments, as well as comfort food selections like club sandwiches and Caesar salads. Additionally, hot food stations offer a variety of local and Western flavours. OPEN Lounge Bar is where patrons can relish locally inspired cocktails and sakes while admiring the scenic "tsubo-niwa" courtyard.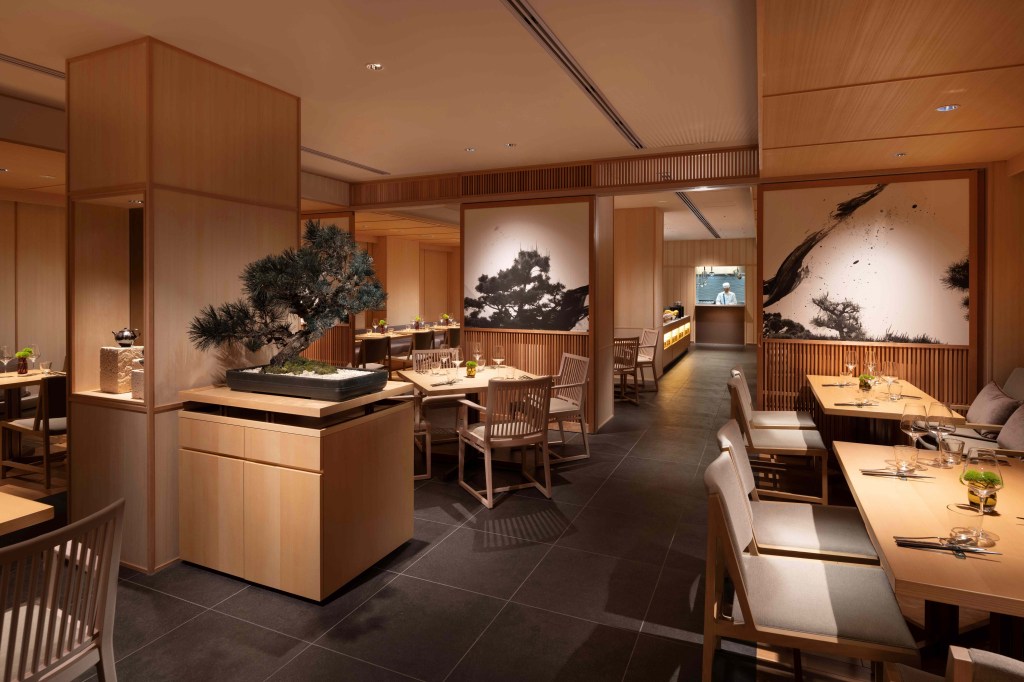 DoubleTree by Hilton Kyoto Higashiyama is part of Hilton Honors, the award-winning guest loyalty program for Hilton's 22 world-class hotel brands. Hilton Honors members who book directly through preferred Hilton channels have access to instant benefits, including a flexible payment slider that allows members to choose nearly any combination of Points and money to book a stay, an exclusive member discount and free standard Wi-Fi. Members also enjoy popular digital tools available exclusively through the industry-leading Hilton Honors mobile app, where Hilton Honors members can check in, choose their room and access their room using a Digital Key.
For more information or to make a reservation, please visit DoubleTree by Hilton Kyoto Higashiyama.
Read more about DoubleTree by Hilton on Stories from Hilton.
---
About Hilton
Hilton (NYSE: HLT) is a leading global hospitality company with a portfolio of 22 world-class brands comprising nearly 7,400 properties and more than 1.1 million rooms, in 124 countries and territories. Dedicated to fulfilling its founding vision to fill the earth with the light and warmth of hospitality, Hilton has welcomed more than 3 billion guests in its more than 100-year history, earned a top spot on Fortune's 100 Best Companies to Work For list and been recognized as a global leader on the Dow Jones Sustainability Indices for six consecutive years. Hilton has introduced several industry-leading technology enhancements to improve the guest experience, including Digital Key Share, automated complimentary room upgrades and the ability to book confirmed connecting rooms. Through the award-winning guest loyalty program Hilton Honors, the more than 173 million members who book directly with Hilton can earn Points for hotel stays and experiences money can't buy. With the free Hilton Honors app, guests can book their stay, select their room, check in, unlock their door with a Digital Key and check out, all from their smartphone. Visit stories.hilton.com for more information, and connect with Hilton on Facebook, Twitter, LinkedIn, Instagram and YouTube.
---
About DoubleTree by Hilton
DoubleTree by Hilton is a fast-growing, global portfolio of more than 660 hotels with more than 150,000 rooms across 54 countries and territories. For more than 50 years, DoubleTree by Hilton has continued to be a symbol of comfort for business and leisure travelers around the world, from welcoming guests with its signature, warm DoubleTree chocolate chip cookie, to serving the local community. DoubleTree by Hilton offers contemporary accommodations and amenities, including unique food and beverage experiences, state-of-the-art fitness offerings and meetings and events spaces. Experience a positive stay at DoubleTree by Hilton by booking at doubletree.com or through the industry-leading Hilton Honors app. Hilton Honors members who book directly through preferred Hilton channels have access to instant benefits. Learn more about DoubleTree by Hilton at stories.hilton.com/doubletree, and follow the brand on Facebook, Twitter and Instagram.