Hilton marks its 60th anniversary in Japan with special stay and wedding packages, original Hilton menus, and a Carbon Neutral Meeting offer
TOKYO, Japan and MCLEAN, Va. – Hilton (NYSE: HLT) commemorates its 60th anniversary in Japan this year and has launched a series of promotions across Japan in celebration of this significant milestone till year end.
Tokyo Hilton (currently Hilton Tokyo) was opened by Hilton's founder, Conrad Hilton, in Nagata-cho, Tokyo, on June 20, 1963, as the first international hotel in Japan.
Over the past 60 years, Hilton has pioneered various innovations in Japan's hospitality industry, such as offering a sommelier in a hotel and introducing Japan's first dessert buffet in 1984 when the hotel moved to Nishi-Shinjuku.
"We are proud to commemorate Hilton's landmark 60th anniversary in Japan. Since opening our first hotel in 1963, we have grown our footprint to 23 hotels across six brands. In addition, we have ten hotels in our pipeline, and are excited to debut two new brands, Waldorf Astoria and Canopy by Hilton, in this highly important market," said Timothy Soper, area vice president, head of Japan, Korea & Micronesia, Hilton. "I am deeply grateful to everyone who has helped to build Hilton's legacy and drive our extraordinary growth over these past decades. We stay focused on delivering exceptional service and pioneering new innovations to meet the evolving needs of our guests, and creating positive environmental and social impact in Japan through our ESG strategy, 'Travel with Purpose'."
Here is the full list of hotel-based promotions:
Hilton Japan 60th Anniversary Stay and Wedding Packages
Conrad Tokyo offers a luxurious '60th Anniversary Celebration' package, which includes two nights in a Bay View Suite with a variety of special offers. This package is available from June 20 to Dec. 17, 2023, for 600,000 yen (including tax and service charge, only accommodation tax will be added at checkout). A 60th Anniversary spa package is also available.
Hilton Fukuoka Sea Hawk offers a wedding package with six special gifts, which includes three twin rooms, special cocktails, and 60 Hilton Bears, to new guests who visit between June 20 and Dec. 29, 2023, and register to have their wedding at the property within 60 hours of their visit.
Hilton Tokyo Bay offers a special 60th anniversary wedding package with special benefits such as a complimentary chapel wedding, limited to the first 60 couples who sign up for the package, till Dec. 25, 2023. Accommodation and restaurant vouchers are available to those who sign up and provide proof of a personal affiliation with the number '60' (for example, "60" when adding up the couple's ages, or have "60" at the end of their phone number, etc.).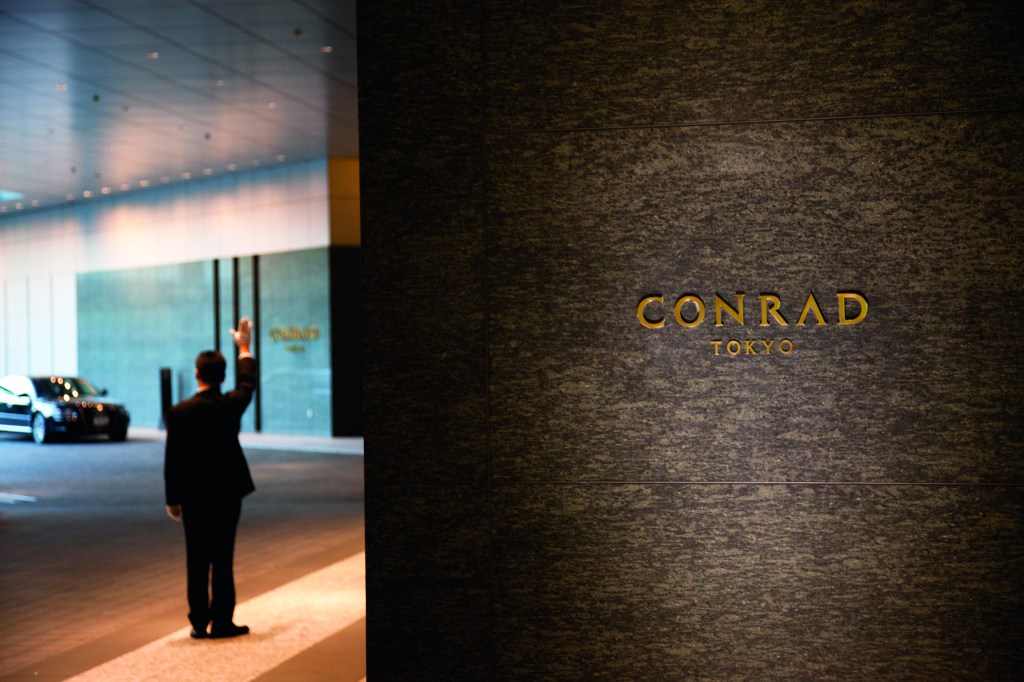 Hilton Japan 60th Anniversary Menus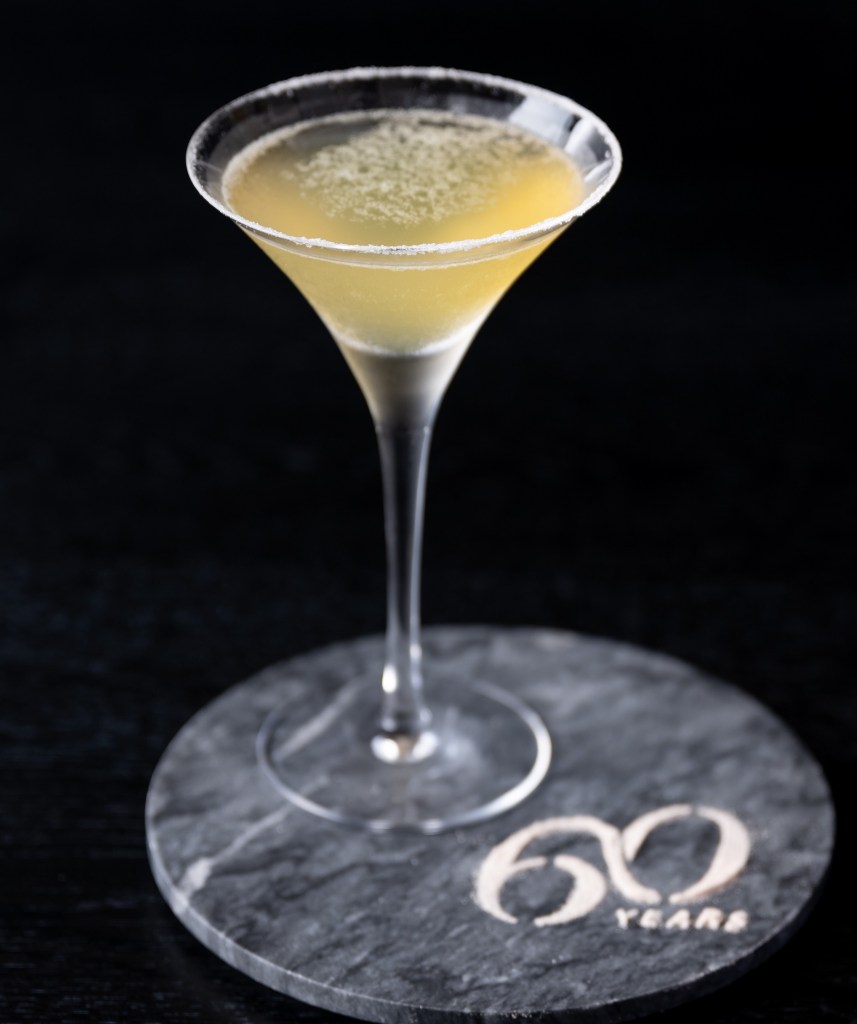 Carbon Neutral Meeting Promotion
Hilton presents a "Carbon Neutral Meetings" program, enabling meeting and event organizers to support sustainable development projects, reduce emissions, and protect the environment. 
Hilton has partnered globally with ClimeCo, a carbon credit development and distribution company, to procure carbon credits on a worldwide basis for guests hosting meetings and events at participating hotels.
For clients who confirm their residential meetings at any participating Hilton hotel in Japan between July 1 and Dec. 31, the host hotel will purchase carbon credits to offset corresponding carbon emissions, to make the client's meeting carbon neutral. 
60 Years of Hilton in Japan
History
Conrad Hilton buys a hotel in Cisco, Texas
Hilton's history
started from that day
First Chinese Buffet in Japan started at Hilton Tokyo
Hilton Tokyo moves to Shinjuku from Nagata‑cho
and First Dessert Buffet in Japan started at Hilton Tokyo
Hilton Nagoya opens
and First Curry Buffet in Japan started at Hilton Nagoya
First Christmas Train charity in Japan (Hilton Nagoya)
Hilton Tokyo Narita Airport opens
Hilton Odawara Resort & Spa opens
Conrad Tokyo opens
Conrad Hotels & Resorts enters Japan
Hilton Niseko Village opens
Hilton Fukuoka Sea Hawk opens
DoubleTree by Hilton Naha opens
DoubleTree by Hilton enters Japan
Hilton celebrates its 50th year of trading in Japan
Hilton Okinawa Chatan Resort opens
Hilton Tokyo Odaiba opens
DoubleTree by Hilton Naha Shuri Castle opens
KYUKARUIZAWA KIKYO, Curio Collection by Hilton opens
Curio Collection by Hilton enters Japan and DoubleTree by Hilton Okinawa Chatan Resort opens
Hilton Okinawa Sesoko Resort opens
ROKU KYOTO, LXR Hotels & Resorts opens
LXR Hotels & Resorts enters Japan and Hilton Nagasaki opens
Hilton Garden Inn Kyoto Shijo Karasuma opens
Hilton Garden Inn enters Japan and Hilton Hiroshima opens
To The Future
Hilton celebrates its 60th year of trading in Japan
Canopy by Hilton Osaka Umeda opens
Waldorf Astoria Osaka opens
Waldorf Astoria Tokyo Nihonbashi opens
Hilton Sapporo Park opens
---
About Hilton
Hilton (NYSE: HLT) is a leading global hospitality company with a portfolio of 22 world-class brands comprising nearly 7,400 properties and more than 1.1 million rooms, in 124 countries and territories. Dedicated to fulfilling its founding vision to fill the earth with the light and warmth of hospitality, Hilton has welcomed more than 3 billion guests in its more than 100-year history, earned a top spot on Fortune's 100 Best Companies to Work For list and been recognized as a global leader on the Dow Jones Sustainability Indices for six consecutive years. Hilton has introduced several industry-leading technology enhancements to improve the guest experience, including Digital Key Share, automated complimentary room upgrades and the ability to book confirmed connecting rooms. Through the award-winning guest loyalty program Hilton Honors, the more than 173 million members who book directly with Hilton can earn Points for hotel stays and experiences money can't buy. With the free Hilton Honors app, guests can book their stay, select their room, check in, unlock their door with a Digital Key and check out, all from their smartphone. Visit stories.hilton.com for more information, and connect with Hilton on Facebook, Twitter, LinkedIn, Instagram and YouTube.