The newly built 329‑room hotel features an extensive array of amenities and facilities including four restaurants and bars, five swimming pools, a spa, Kids' Club, and rooftop chapel
SINGAPORE – Hilton (NYSE: HLT) has unveiled Hilton Okinawa Miyako Island Resort, the first Hilton property on the Miyako Island. Nestled approximately 300 kilometres southwest of the main Okinawa Island, Miyako Island has become a sought-after destination, known for its enchanting natural beauty and unique cultural experiences.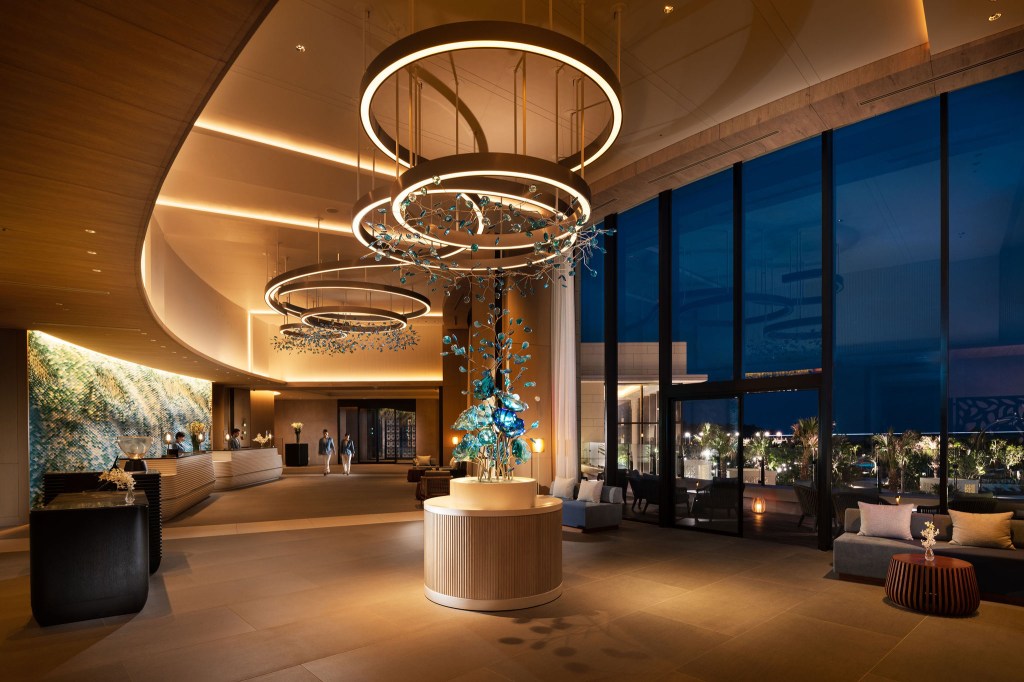 "We are delighted to announce the opening of Hilton Okinawa Miyako Island Resort, in partnership with Mitsubishi Estate and Kajima Corporation, signifying our debut on the captivating outer island of Okinawa," said Timothy Soper, area vice president, head of Japan, Korea & Micronesia, Hilton. "As we celebrate the 60th anniversary since Hilton first entered Japan with the opening of Hilton Tokyo in 1963, we bring our extensive global hospitality expertise to this latest addition to our portfolio. We look forward to welcoming both residents and international travelers to experience the light and warmth of Hilton's signature hospitality."
"Miyako Island has gained popularity as a travel destination for its beautiful beaches, rich marine life, and pleasant climate. Hilton Okinawa Miyako Island Resort is a fantastic addition to our flagship brand portfolio in the region, placing us in a strong position to usher in a new era of travel experiences. We're excited to put our guests at the centre of it all – experiencing new perspectives and forging new connections on this culturally rich island," said Vincent Ong, vice president, Brand Management, Full Service, Asia Pacific, Hilton.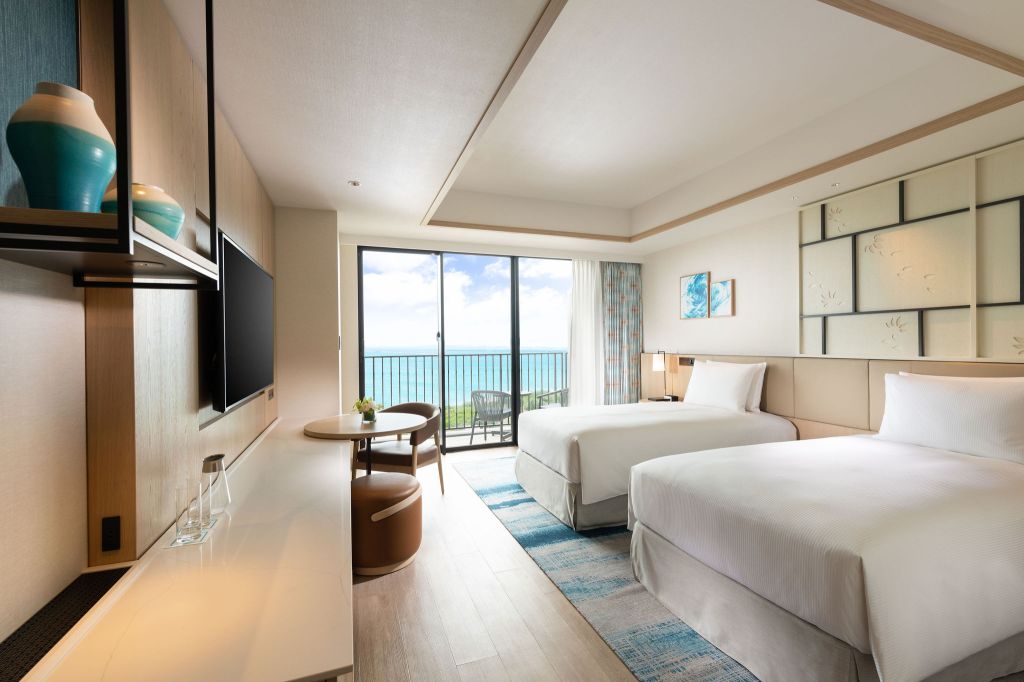 Situated in the Twuriba area, Hilton Okinawa Miyako Island Resort enjoys an advantageous location that entices guests with Miyako Island's natural beauty. It is ideally located just a 15-minute drive from Miyako Airport which is a short direct flight from Tokyo Haneda or Osaka Kansai Airports, and a 25-minute drive from Shimojishima Airport. Thanks to its temperate climate, visitors can immerse themselves in the island's lush mangrove forests and breathtaking coral reefs all year round. The hotel's prime location, adjacent to the pristine Miyako Sunset Beach, provides visitors with unrivalled panoramic views of the Miyako Blue Sea and the engineering marvel that is Irabu Bridge.
The resort's interior is decorated with exquisite artwork created by renowned artists that celebrate the essence of Miyako Island, allowing guests to fully immerse themselves in the region's rich culture and natural beauty.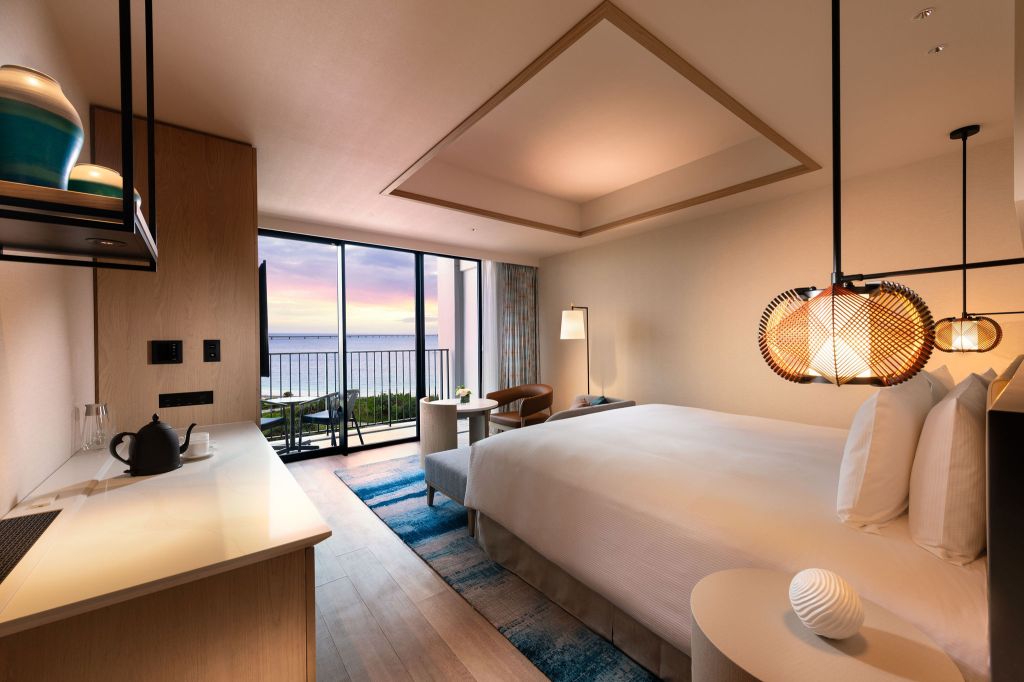 The 329 well-appointed guest rooms incorporate design elements inspired by the Miyako Blue Sea and its surroundings. This includes 56 Executive Rooms and 11 Suite Rooms which offer exclusive access to the Executive Lounge where guests can enjoy evening cocktails and refreshments throughout the day.
The hotel also features four restaurants and bars, suitable for various occasions and dining preferences. Guests can dine throughout the day at the vibrant AZURE which serves international fare made with locally sourced ingredients, or savour authentic Italian cuisine at ISOLETTA – the hotel's signature restaurant, which features a gas-fired pizza oven and cosy trattoria setting. The lobby lounge SARYO is where guests can enjoy light bites and refreshments, including house-made sweets paired with herbal tea. Guests can also unwind at YUNAI Rooftop Bar – where, as its name signifies, means 'night' in Miyako dialect – offering a relaxing setting for guests to enjoy mesmerizing sunsets over the Miyako Blue Sea while sipping on cocktails.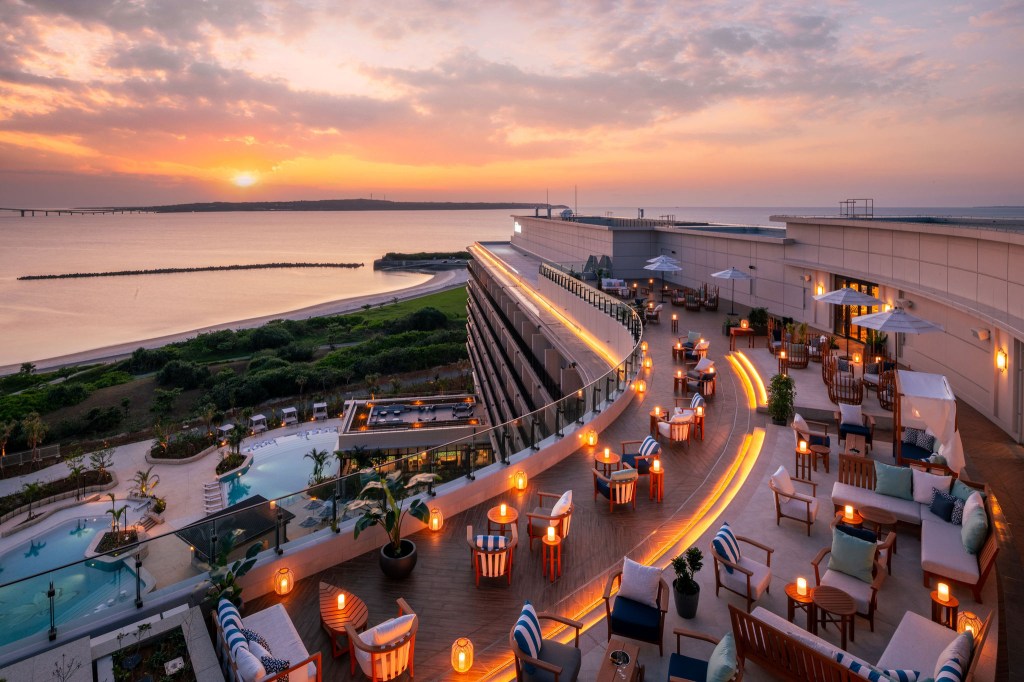 Hilton Okinawa Miyako Island Resort offers an extensive array of amenities and facilities. This includes three outdoor pools – for families, for children, and for adults respectively, as well as two indoor pools and a gym. Guests can also indulge at the spa while children can be fully entertained with indoor and outdoor activities at the Kids' Club, which opens from 10 a.m. to 6 p.m. daily. Little ones below the age of three are to be parent-accompanied and can access the club for just ¥2,200 per day, while older children can explore the space independently at ¥3,300 for two hours.
With a ballroom spanning over 200 square meters, multiple meeting rooms, and a rooftop chapel that can accommodate various gatherings and celebrations, the hotel aims to be an all-encompassing destination for tourists, business travelers, and locals alike, to forge new connections and make new memories.
Hilton Okinawa Miyako Island Resort is located at 550-7 Hirara Kugai, Miyakojima City, Okinawa, 906-0015, Japan. For more information, or to make a reservation, travellers may visit hiltonmiyakoisland.com or call +81 980 75 5500.
Read more about Hilton Hotels & Resorts at stories.hilton.com/hhr.
---
About Hilton
Hilton (NYSE: HLT) is a leading global hospitality company with a portfolio of 22 world-class brands comprising nearly 7,400 properties and more than 1.1 million rooms, in 124 countries and territories. Dedicated to fulfilling its founding vision to fill the earth with the light and warmth of hospitality, Hilton has welcomed more than 3 billion guests in its more than 100-year history, earned a top spot on Fortune's 100 Best Companies to Work For list and been recognized as a global leader on the Dow Jones Sustainability Indices for six consecutive years. Hilton has introduced several industry-leading technology enhancements to improve the guest experience, including Digital Key Share, automated complimentary room upgrades and the ability to book confirmed connecting rooms. Through the award-winning guest loyalty program Hilton Honors, the more than 173 million members who book directly with Hilton can earn Points for hotel stays and experiences money can't buy. With the free Hilton Honors app, guests can book their stay, select their room, check in, unlock their door with a Digital Key and check out, all from their smartphone. Visit stories.hilton.com for more information, and connect with Hilton on Facebook, Twitter, LinkedIn, Instagram and YouTube.