SHANGHAI, China - Hilton (NYSE: HLT) has announced a number of new signings in China in the first half of this year, including Conrad Qingcheng Mountain, Hilton Shanghai City Centre, Hilton Shanghai Jing'an, Curio Collection by Hilton hotels in Yantai and Anji, Hilton Garden Inn Hangzhou Grand Canal and Hilton Garden Inn Chengdu Chenghua. Marking continued growth across multiple brand categories, these properties are strategically located in ancient capitals, cultural hotspots, vacation resorts and wellness retreats. 
"Hilton's brand portfolio offers owners unparalleled options and solutions that leverage evolving opportunities, while delivering stable returns amidst ever-changing market dynamics," said Kevin Jacobs, CFO and president, global development, Hilton. "In China and across our global portfolio, we are focused on strategic brand deployment and organic growth, and the robust signings from the first half of this year reaffirm owner confidence in our brands across the luxury, lifestyle, full service and focused service categories." 
"Hilton leads China's vibrant hospitality industry with 512 operating hotels in over 170 destinations with another 700 hotels in the pipeline," said Matt Schuyler, chief brand officer, Hilton. "We take great pride in this slate of recent signings as we further expand our brand presence across major cities and emerging destinations. Today, Hilton opens a new hotel in Greater China every three days on average and is well positioned to cater to an expanding guest base in countless destinations with brands that fit the needs of the modern traveler."   
Inspiring Luxury and Wellness Travel in Sichuan  
Slated to open in 2027, Conrad Qingcheng Mountain, in the Sichuan Province of Dujiangyan, is located near Qingcheng Mountain, a UNESCO World Heritage site renowned for its secluded location and lush landscapes. The hotel will feature 180 rooms, all equipped with private hot tubs, as well as a luxurious spa, a fitness center and swimming pools, in addition to a variety of other wellness offerings. The property is purposefully designed to create a sanctuary where guests can meditate, relax and focus on their wellbeing.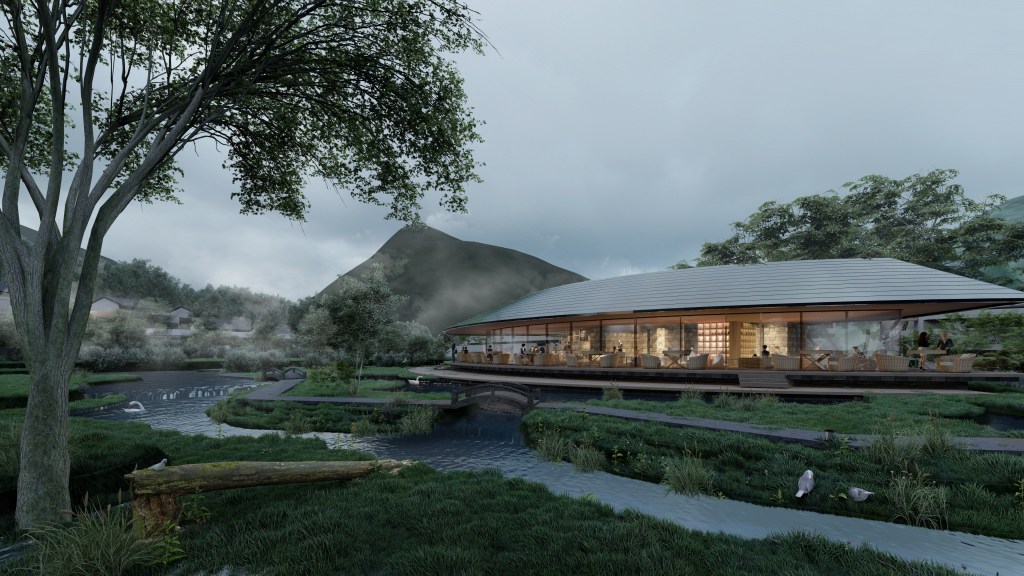 Expanding Hilton's Signature Hospitality in Central Shanghai  
Two Hilton Hotels & Resorts will open in Shanghai, one downtown and the other in an emerging development zone.  
Scheduled to open in 2024, Hilton Shanghai City Centre will place guests at the center of it all, steps away from major transportation hubs, the central business district and city landmarks, including the Jing'an business area, People's Square and the Shanghai Exhibition Center. When open, the 382-room hotel will further enhance the flagship brand's presence in this key city.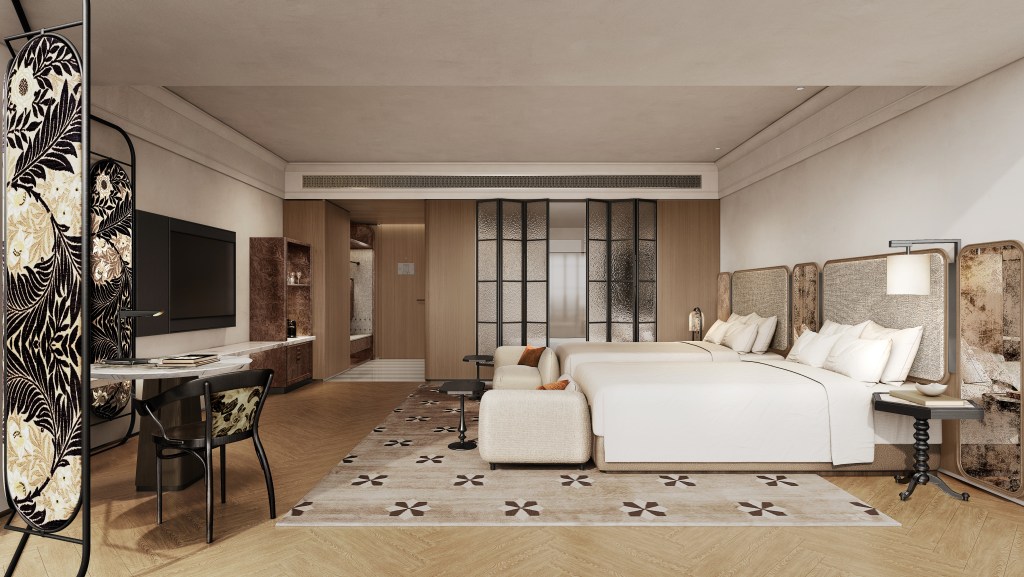 Hilton Shanghai Jing'an will be located in the Shibei Hi-Tech Park of Jing'an District, an emerging precinct and innovation hub that is cosmopolitan and vibrant. Scheduled to open in 2025, the 250-room hotel will offer dining options and a 1,000 square meter ballroom.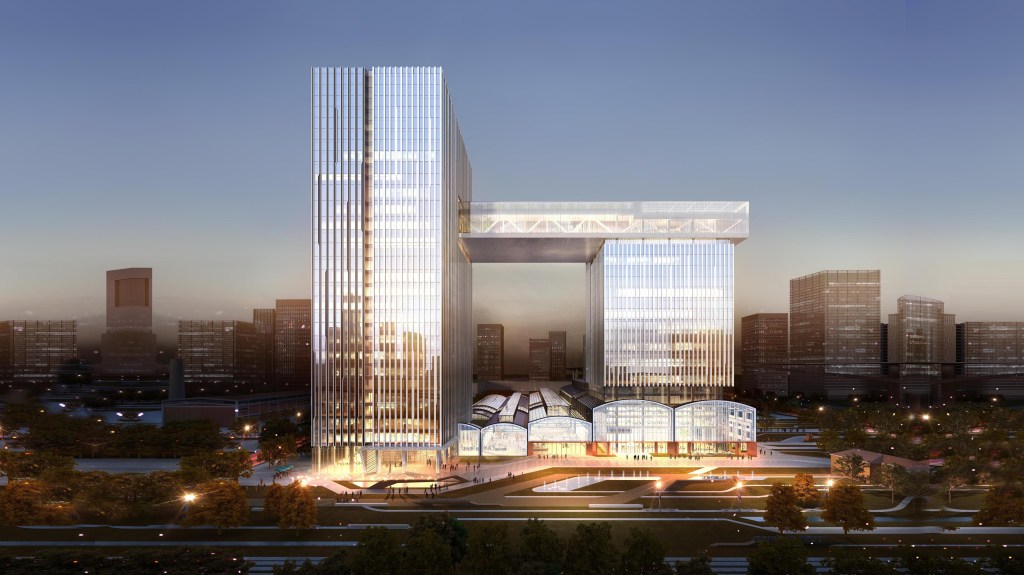 Offering Curated Experiences in Sought-After Destinations  
Hilton's lifestyle brand Curio Collection by Hilton seeks to immerse guests in one-of-a kind experiences, inspired by a unique story in the world's most sought-after destinations. Slated to open in 2024, The Puyuan Hotel Yantai, Curio Collection by Hilton will be located on the coast of Shandong Province. Marking the brand's first hotel in north China, the hotel will feature 111 exquisite rooms and stunning ocean views.  
Located in the Zhejiang Province of Anji, A Thousand Moons Anji, Curio Collection by Hilton is just a ten-minute drive from Dazhuhai, the largest bamboo-themed eco-tourism area in southeastern China. Inspired by majestic mountainscapes, A Thousand Moons Anji invites guests to rediscover the essence of time in a poetic, elemental escape. The hotel is scheduled to open in 2025 with 115 rooms.  
Increasing Access to Popular Destinations 
Hilton's upscale focused-service brand Hilton Garden Inn has been growing rapidly in recent years and recently celebrated the opening of its 50th hotel in Greater China, Hilton Garden Inn Beijing Daoxiang Lake. Two newly signed projects are scheduled to open in 2024, strategically located along high-speed rail lines which provides easy access to popular travel destinations. The 210-room Hilton Garden Inn Hangzhou Grand Canal is centrally located in Hangzhou's historic Gongshu District, steps away from the Hangzhou North Railway Station and the Beijing-Hangzhou Grand Canal. The 207-room Hilton Garden Inn Chengdu Chenghua is located in Chenghua District, one of Chengdu's five historic neighborhoods that are rich with local life and culture, carrying deep imprints of the ancient Bashu Culture. 
---
About Hilton
Hilton (NYSE: HLT) is a leading global hospitality company with a portfolio of 22 world-class brands comprising nearly 7,400 properties and more than 1.1 million rooms, in 124 countries and territories. Dedicated to fulfilling its founding vision to fill the earth with the light and warmth of hospitality, Hilton has welcomed more than 3 billion guests in its more than 100-year history, earned a top spot on Fortune's 100 Best Companies to Work For list and been recognized as a global leader on the Dow Jones Sustainability Indices for six consecutive years. Hilton has introduced several industry-leading technology enhancements to improve the guest experience, including Digital Key Share, automated complimentary room upgrades and the ability to book confirmed connecting rooms. Through the award-winning guest loyalty program Hilton Honors, the more than 173 million members who book directly with Hilton can earn Points for hotel stays and experiences money can't buy. With the free Hilton Honors app, guests can book their stay, select their room, check in, unlock their door with a Digital Key and check out, all from their smartphone. Visit stories.hilton.com for more information, and connect with Hilton on Facebook, Twitter, LinkedIn, Instagram and YouTube.