Hilton was founded on the belief that travel can make the world a better place, a belief that still rings true more than 100 years later. A new study by Hilton found that 77% of travelers say their travel experience is enhanced by different ethnic and cultural experiences and 41% say traveling has given them an appreciation of other people and other cultures. However, after a year spent at home, Americans have missed out on not just the opportunity to make new memories, but also new experiences that inspire them to become more cultured, worldly and understanding through travel.
Asian American and Pacific Islander Heritage Month is just around the corner in May, and with shuttered businesses impacted by the COVID-19 pandemic and cases of anti-Asian hate crimes on the rise, the Asian American and Pacific Islander populations need support more than ever. Now is the time to celebrate and recognize the contributions and influence of Asian and Pacific Islander Americans to the history, culture and achievements of the United States. 
By celebrating these groups, we are also encouraging travelers to use this month, and onward, as an opportunity to learn through cultural experiences that have been missed in the past year. While many museums are still closed, the next best way to learn about a culture is to immerse oneself in it. Because no matter where you're located geographically in the country, there is most likely somewhere nearby, even in your own backyard, where you can visit to learn about and support the diverse cultural groups that make up the Asian and Pacific Islander diaspora in the United States. And there is definitely a Hilton to stay in along the way!
East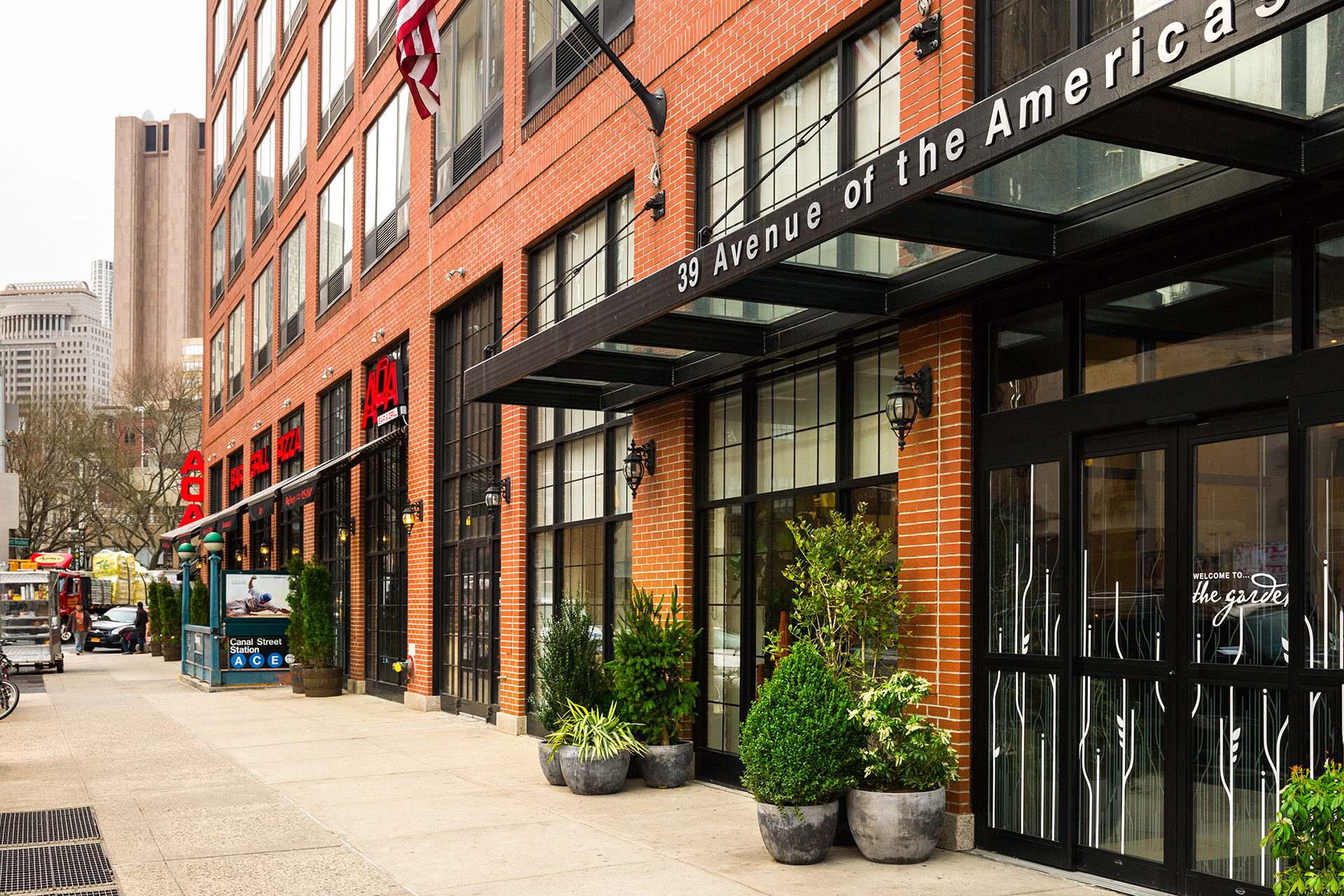 Chinatown, New York
The largest Chinatown in the United States and the site of the largest population of Chinese in the western hemisphere, Chinatown NYC is a must-visit destination for learning about the expansive history and experiencing the rich culture of the Chinese diaspora. Formed during the mid-19th to early 20th centuries, Chinatown NYC is both a tourist attraction and home to a majority of New York City's Chinese population. Spanning several blocks through Lower Manhattan, the bustling, densely populated community is teeming with things to do, see and experience, including the seemingly never-ending number of restaurants, bars and shopping stalls packed onto the narrow, alley-like streets. Head down Canal Street for open-air bazaar style shopping followed by a peaceful trip to the Mahayana Buddhist Temple – the oldest Chinese Buddhist temple on the East Coast and home to the tallest Buddha statue in NYC. Although it is currently closed to the public, portions of The Museum of Chinese in America's collections are available online and are worth checking out for anyone interested in learning about the history, heritage, culture and diverse experiences of American communities of Chinese descent. Just a short walk away is Hilton Garden Inn New York/Tribeca. Conveniently located between New York's popular Tribeca, SoHo and Nolita neighborhoods with the Canal Street subway station right outside the door, the hotel is perfect for travelers on the go.
Little India, Edison, New Jersey
Drive about 35 minutes southwest from Manhattan (or a short rail ride from Penn Station to Metropark Station) and you'll come across Edison in central New Jersey, or as it's more affectionately known by those familiar with the area, Little India. Comprising 1.5 miles in the center of town on Oak Tree Road, Little India is a flourishing ethnic business center and hub that attracts South Asian customers from all along the East Coast. With more than 400 South Asian businesses, grocery stores selling authentic ingredients imported straight from India, and theaters premiering the latest Hollywood and Bollywood blockbusters, Little India has become one of the largest and most diverse South Asian communities in the United States. If you're looking for an authentic local South Asian experience, Little India, where Indian immigrants and tourists visit to feel at home, is the place to see. A short drive away is the Home2 Suites by Hilton Edison. This all-suites hotel offers spacious rooms with separate living and sleeping areas, complete with a kitchen and sofa bed in each suite.
South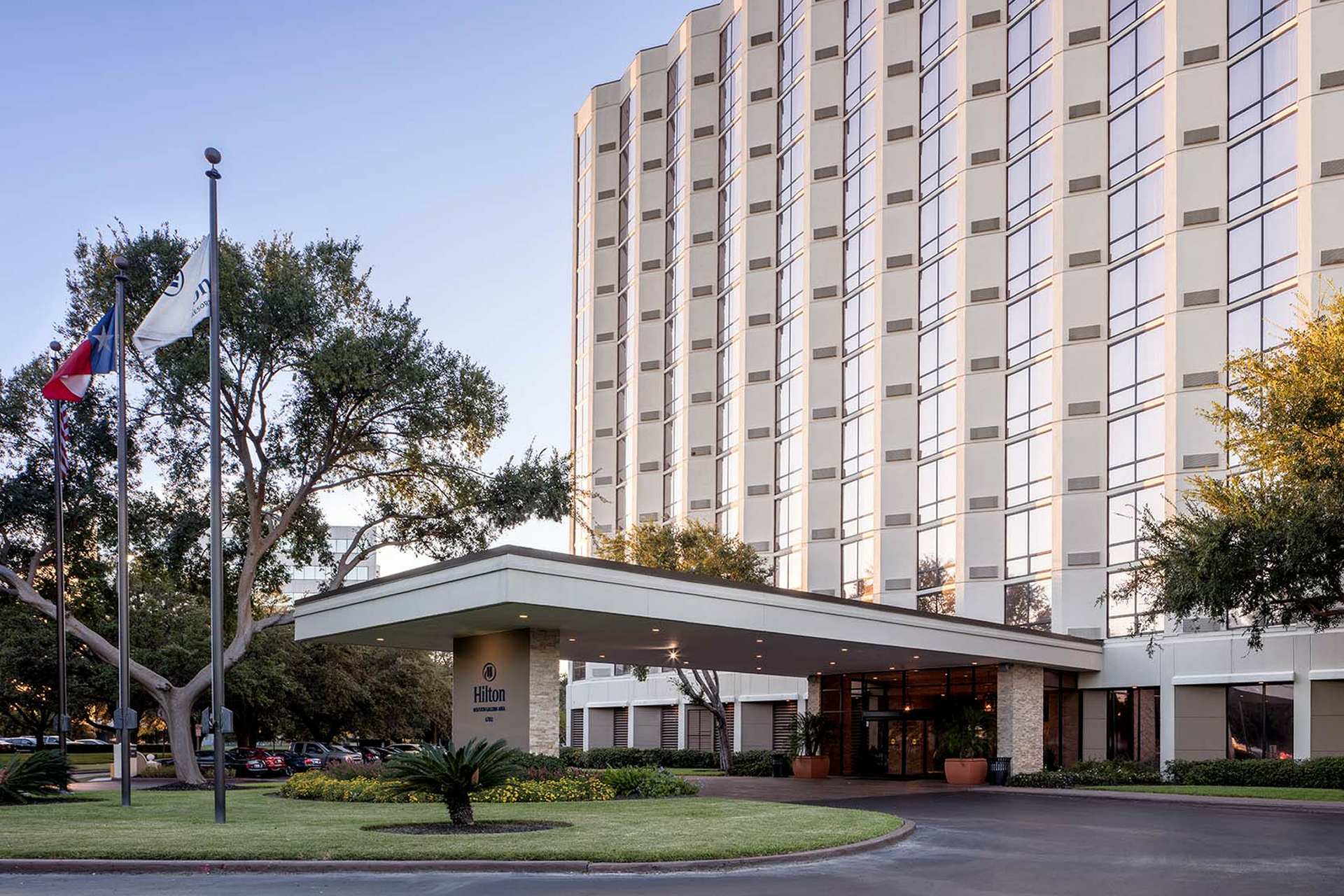 Mahatma Gandhi District, Houston
Continue the journey through South Asia – by way of Southern United States – and you'll come across Mahatma Gandhi District in Houston, Texas. Situated in the triangular commercial shopping area intercepted by Hillcroft Avenue, Mahatma Gandhi District is the cultural hub for Indian American and Pakistani Americans looking for a slice of home in Texas. The first Indian restaurant in Houston opened in 1986 and was instrumental in growing the South Asian business presence in the area. This growth was later noticed and commemorated with the official naming as Mahatma Gandhi District in 2010. Since then, the South Asian population has boomed from 10,000 to more than 150,000 residents and South Asian business has expanded to unprecedented numbers. Looking for a place to lay your head? Hilton Houston Post Oak by the Galleria is the perfect between point for Mahatma Gandhi District and Downtown Houston, great for a day of exploring the city.
West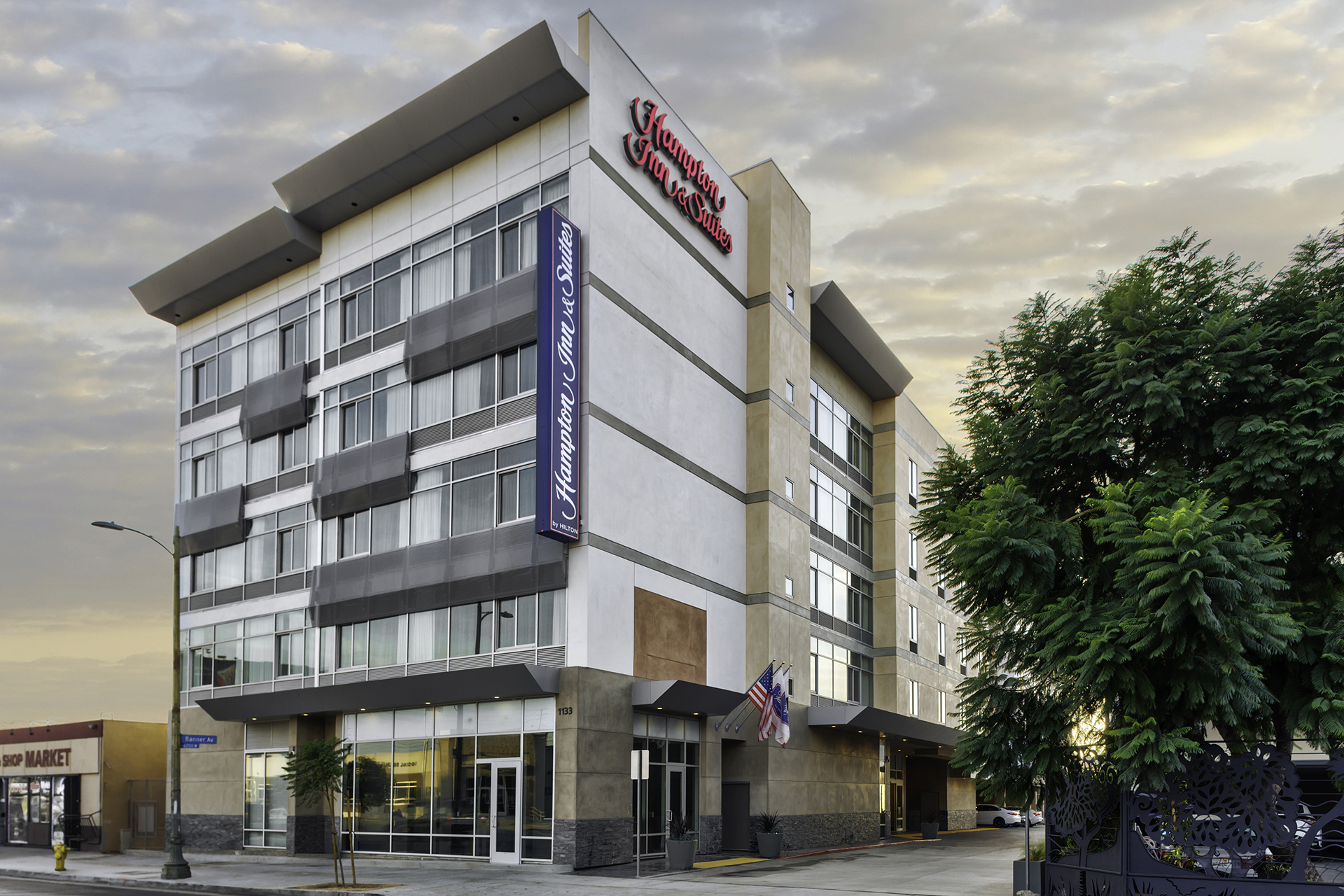 Chinatown, San Francisco
No list chronicling the Asian experience in the United States is complete without mentioning the various, diverse Asian communities found along the West Coast, beginning with San Francisco's Chinatown. Spanning 24 blocks in downtown and established in 1848, San Francisco's Chinatown is the oldest in North America. Tourists are encouraged to enter through the iconic Dragon Gate archway on Grant Avenue with its stone pillars, green pagodas and dragon sculptures. Some of California's best Chinese restaurants, galleries, tea shops and karaoke bars can be found in San Francisco's Chinatown. History buffs can't miss the Sing Chong Building – one of the most prominent and most photographed Chinatown landmarks – the first building rebuilt following the 1906 earthquake and fire that leveled most of the city and completely destroyed the original Chinatown neighborhood. Stay at Hilton San Francisco Financial District for easy access to Chinatown and the Chinese Culture Center of San Francisco, located in the same building as the hotel.
Thai Town, Los Angeles
Take a trip along the coast to journey down South – Have you reached Southern California or Southeast Asia? Golden Apsonsi Thai angel statues, the half-human, half-lion mythical creature of Thai folklore, stand guard at the four corners of a six-block area in East Hollywood, marking visitors' arrival at the gateway entrance of Thai Town Los Angeles. The first and only officially recognized Thai Town in the United States, it was officially designated a Los Angeles neighborhood in 1999, more than three decades after Thai Americans first began settling in the area. Today, Thai Town is the go-to place in the United States to enjoy spicy and savory curry, noodle and pork dishes, and shop for authentic Thai wares and ingredients – formerly home to the first Thai grocery store in the country. Hampton Inn & Suites Los Angeles/Hollywood is just a short car ride away, right off Santa Monica Boulevard and within walking distance of a host of attractions and dining choices. 
Little Tokyo, Los Angeles 
Head southeast to make your way to Downtown L.A., and more notably, Little Tokyo – the largest of the three remaining official Japantowns in the United States. With roots dating back to the late 1800s, and declared a National Historic Landmark District in 1995, Little Tokyo is a SoCal cultural staple that attracts visitors from far and wide. Little Tokyo's five city blocks are home to some of the best sushi and ramen restaurants in the city, serene Japanese gardens, as well as historic monuments and cultural sites. Stop by the Go For Broke Monument dedicated to the Japanese-American men and women who fought in WWII or visit the internationally recognized Japanese American National Museum to learn about the historic and modern experiences and stories of Japanese Americans. Visit and stay at Hilton Los Angeles/San Gabriel for a relaxing retreat just outside of the hustle and bustle of downtown Los Angeles.
Cambodia Town, Long Beach
After the fall of the Khmer Rouge regime, a large wave of Cambodian refugees fled to the United States, with the majority settling in the coastal town of Long Beach, California in the 1980s. The community would later be officially recognized as Cambodia Town in 2007. This 1.2-mile strip in the heart of Long Beach is home to Khmer stores and businesses, arts and culture centers. As home to the largest concentration of Cambodians of any city outside of Cambodia, Cambodia Town is the go-to for authentic restaurants cooking up Khmer comfort food such as classic noodles, porridge, soups and amok, a signature dish of steamed fish and curry. Stay at Hilton Long Beach for a coastal California getaway.
Pacific Islands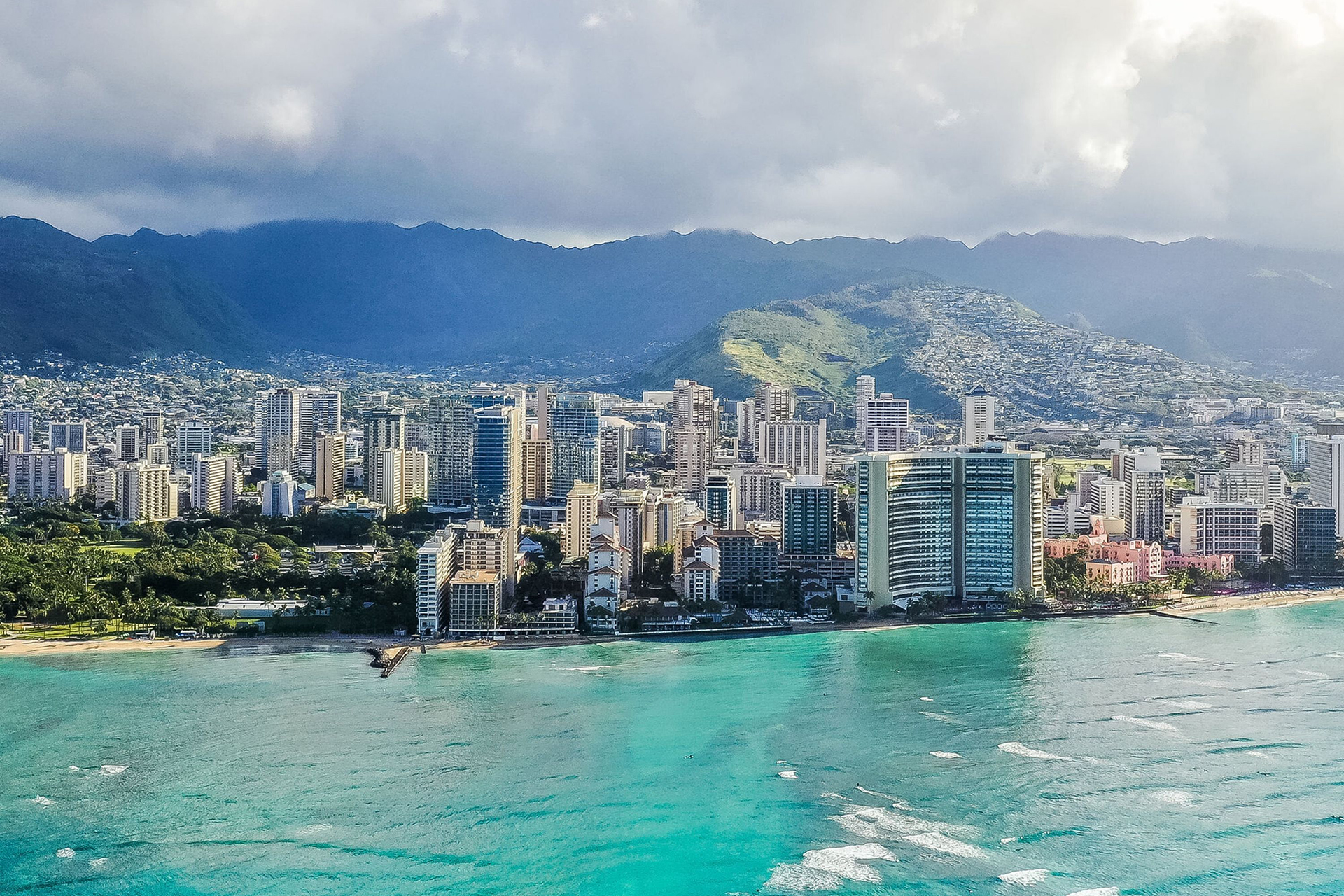 Honolulu, Hawaii
More than 1,500 years ago, Polynesians first arrived in Hawaii and more than 170 years ago, Honolulu became the capital of what was then the Independent Kingdom of Hawaii. Today, Honolulu, the capital city of the 50th state of the United States, is the largest population center for Pacific Islanders in the country and one of the most ethnically diverse cities. Settled on a narrow shoulder on the south shore of the Island of Oahu, Honolulu is the economic and entertainment center of Hawaii. Its beautiful beaches and historic sites attract tourists from all over. Most notable to Hawaiian history is Iolani Palace, the official residence of Hawaii's last reigning monarchs and the only royal place in the United States. Embassy Suites by Hilton Waikiki Beach Walk is one block from swimming and sunbathing on Waikiki Beach and a short drive from the International Marketplace. If you're located on the mainland and can't make a trip across the Pacific, the Smithsonian's virtual Asian Pacific American Center is a great way to learn more.