JAKARTA, Indonesia – Hilton (NYSE: HLT), Asia's fastest-growing hospitality company, has been named for the first time to Indonesia's Best Workplaces list, achieving the #2 spot in the large-sized business category. Hilton is also the highest-ranked hospitality company on the list. Awarded by global research and consulting firm Great Place to Work®, this win marks Hilton's second workplace culture win in South East Asia this year, where Hilton was also the top-ranked hospitality company to appear on the Philippines Best Workplaces 2023 list. 
"Following our win in the Philippines, we are proud to be receiving this inaugural accolade in Indonesia. This award further underscores the trust that our team members place in Hilton and the strength of our purpose-driven and workplace culture. Our team members are the heart and soul of our business, and we will continue to invest in an empowering environment where they can grow and thrive in the ways that matter to them," said Alexandra Murray, area vice president & head of South East Asia, Hilton.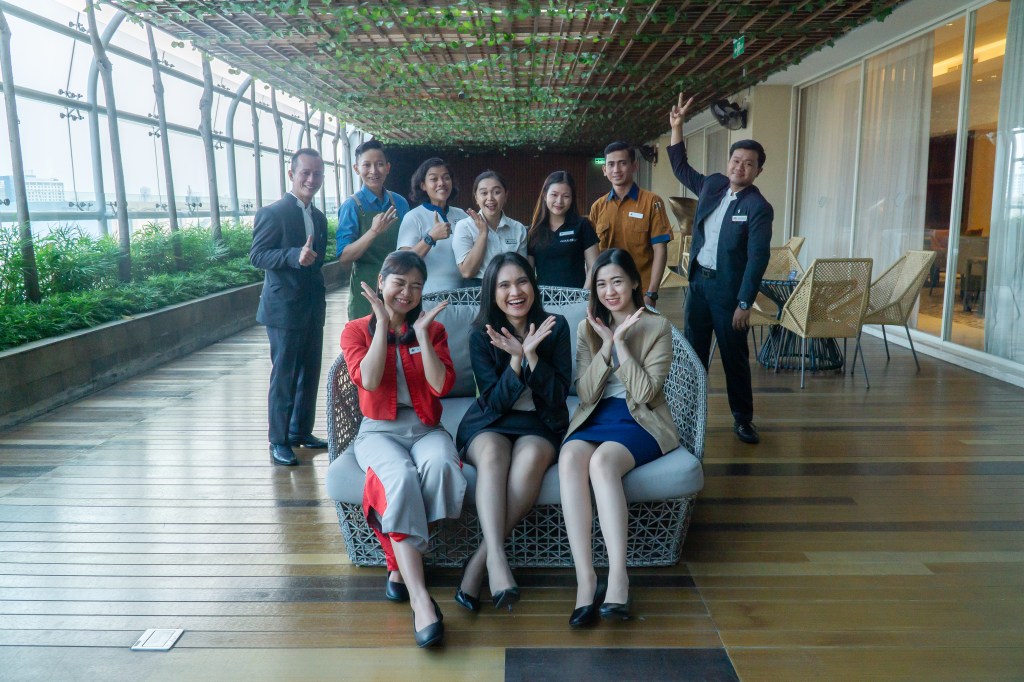 With a workforce spanning over 1,500 in Indonesia — of which close to 90 per cent of leadership positions are held by Indonesians — this recognition is a result of positive feedback from team members in the country. To help team members realize the myriad of growth opportunities at Hilton and bring their best selves to work, Hilton's initiatives include:  
Thrive@Hilton, Hilton's employer value proposition that cultivates meaningful opportunities and a workplace culture where all team members can thrive regardless of background, role and location.  
Hilton South East Asia Management Trainee program that set the benchmark in producing the next generation of hospitality leaders.   
Lead@Hilton, an industry-leading learning platform that offers a suite of learning resources on management and leadership, including a Leadership Unscripted video series where senior leaders share career advice and virtual development programs created in partnership with Harvard. 
Careers@Hilton, which provides guidance and highlights opportunities for young people in the hospitality industry through annual awareness campaigns.  
Go Hilton, Hilton's popular team member travel program which offers discounted travel benefits. 
Care for All, a new industry-leading caregiving initiative designed to support team members on their caregiving journeys. The Care for All platform is an expansion of Hilton's mental wellness hub, where it aims to support team members in caring not only for themselves, but also for those closest to them. 
To determine the 2023 Indonesia Best Workplaces list, Great Place to Work® analyzed confidential survey feedback representing nearly 20,000 employees across different industries. 85% of the evaluation is based on what employees say about their experiences of trust and reaching their full human potential as part of their organization. The remaining 15% is based on an assessment of the company's values, leadership effectiveness and approach towards innovation. 
For more information about joining the Hilton team, visit jobs.hilton.com. 
---
About Hilton
Hilton (NYSE: HLT) is a leading global hospitality company with a portfolio of 22 world-class brands comprising nearly 7,400 properties and more than 1.1 million rooms, in 124 countries and territories. Dedicated to fulfilling its founding vision to fill the earth with the light and warmth of hospitality, Hilton has welcomed more than 3 billion guests in its more than 100-year history, earned a top spot on Fortune's 100 Best Companies to Work For list and been recognized as a global leader on the Dow Jones Sustainability Indices for six consecutive years. Hilton has introduced several industry-leading technology enhancements to improve the guest experience, including Digital Key Share, automated complimentary room upgrades and the ability to book confirmed connecting rooms. Through the award-winning guest loyalty program Hilton Honors, the more than 173 million members who book directly with Hilton can earn Points for hotel stays and experiences money can't buy. With the free Hilton Honors app, guests can book their stay, select their room, check in, unlock their door with a Digital Key and check out, all from their smartphone. Visit stories.hilton.com for more information, and connect with Hilton on Facebook, Twitter, LinkedIn, Instagram and YouTube.