Hilton team members throughout the Americas share their inspirational stories that led to a lifetime passion for showcasing their Hispanic culture through cuisine
Hispanic Heritage Month takes place from Sept. 15-Oct. 15, during which many Latin American countries celebrate their independence. One thing that is central to a celebration and culture is food, and Hilton's diverse food and beverage team has a lot to be proud of.
From recalling treasured memories of growing up on a farm to mastering rural cooking techniques passed down through the generations, Hilton chefs have turned their lifelong dedication to cooking into a passion for sharing authentic recipes and cuisine with Hilton guests throughout the Americas.
To celebrate, some of Hilton's food and beverage team members are sharing their inspirational stories, and how they're working to keep their family's culinary history alive today.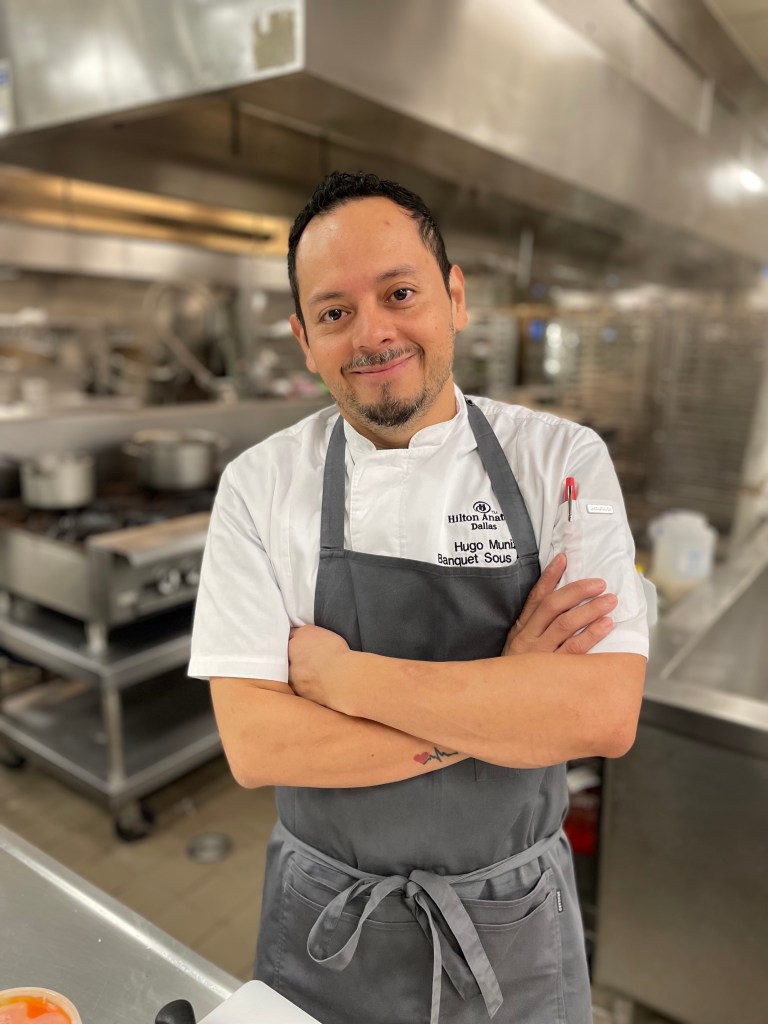 Hugo Muniz
Sous Chef

Hilton Anatole
Sous Chef Hugo Muniz spent his childhood growing up in the city of Rioverde in Mexico around the influence of his mother and grandmother's cooking. As the only one of his four siblings who loved to cook, Hugo would assist his grandmother and mother in making tortillas from scratch, hand rolling masa, pressing the dough and serving the fresh tortillas to the rest of the family. Chef Muniz has taken his family recipes and passed down these traditions to his three children today – they all request the family tamale recipe. 
Cooking has always been more than a job for Muniz: it is a representation of family and love. His upbringing mixed with his culinary career journey inspired his love of bright flavors and creating dishes that show off his passion for food. Some of the key elements of his cooking include pickling and the development of different dressings. His use of bold ingredients creates some of his star flavor profiles, like a honey rosemary bourbon dressing.
In 2019, Chef Muniz brought his culinary excellence to Hilton Anatole in Dallas, Texas. Muniz credits his Mexican roots and family-centered upbringing with helping him bring unique excellence to the culinary team at Hilton Anatole.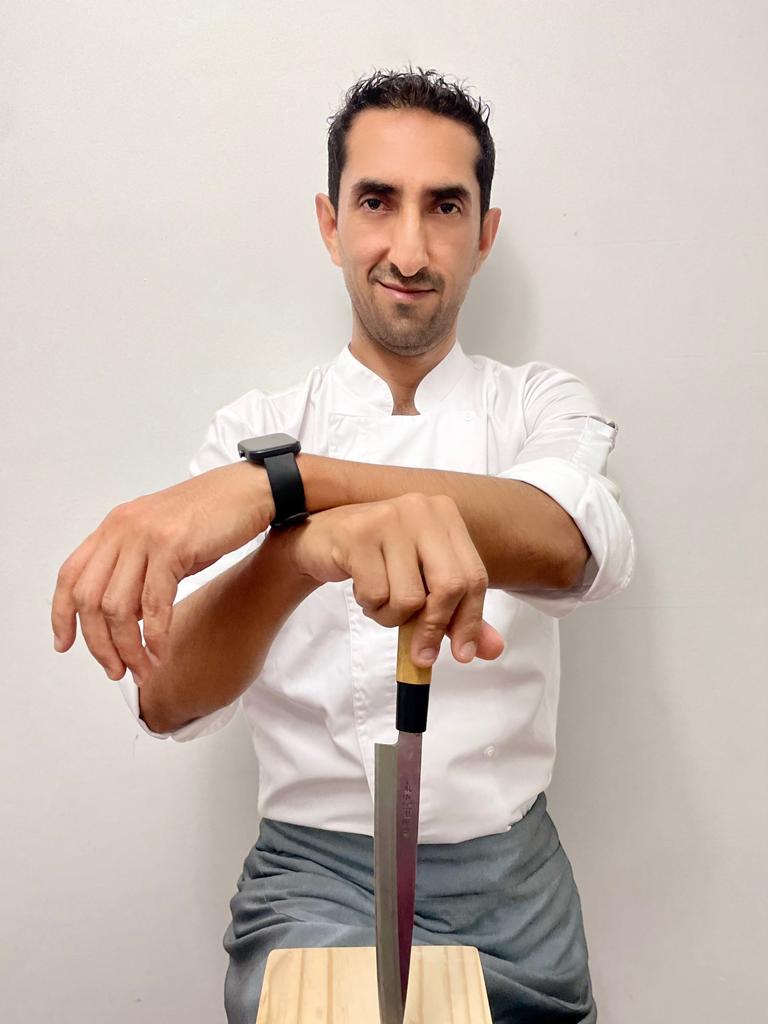 Daniel Chang
Executive Chef

Hilton Garden Inn Lima Miraflores
Some of Daniel Chang's most treasured childhood memories were of spending time with his family in the countryside of Huaral, in the highlands of Peru. Here, he learned from his grandmother as she prepared dishes using ancestral and rural cooking techniques, using elements such as a wood-burning stove and artisanal utensils made from natural materials, and sourcing ingredients produced on local farms.
As his interest in cooking grew, Chang learned to use the batán, a stone hand mill that was commonly used during the Inca Empire. This tool allowed him to grind the chili peppers and achieve the perfect sauce for pato en ají (duck in chili sauce). Today, Chang is an executive chef at Hilton Garden Inn Lima Miraflores in Lima, Peru, and he continues to use this technique as the foundation for many of his dishes, keeping alive the culture and heritage of his Huaral family.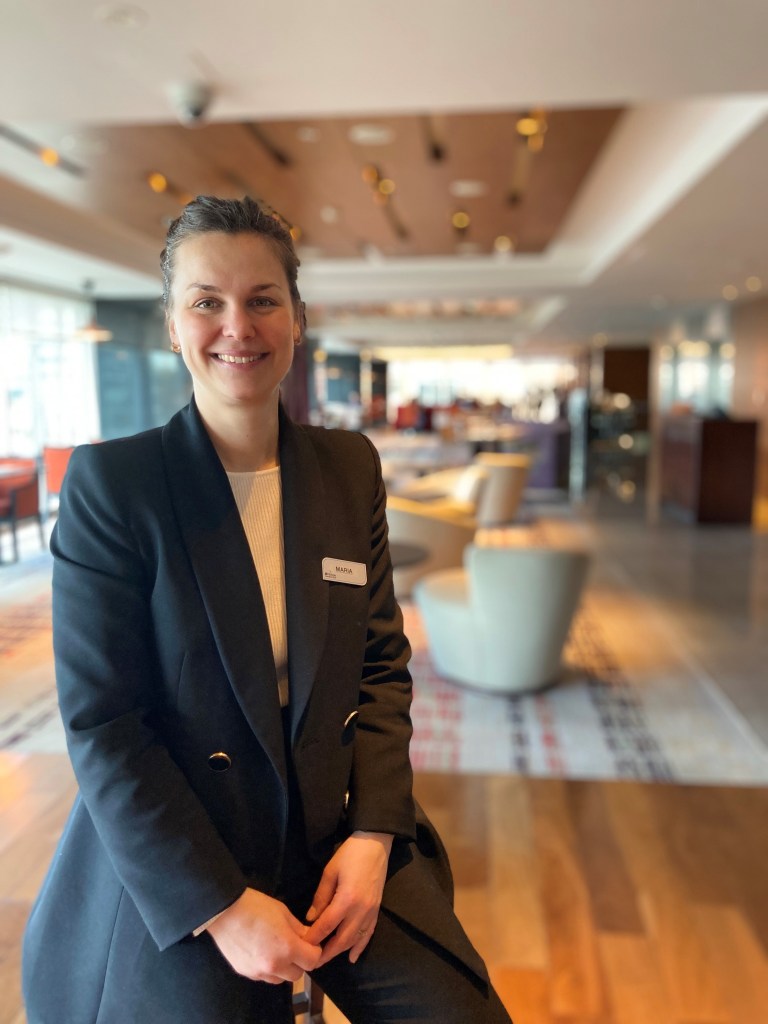 Maria Vera
Food & Beverage Manager

Hilton Garden Inn Montevideo
Maria Vera grew up in northern Argentina where, as a child, she accompanied her parents to the countryside to cultivate and harvest their food. Everything they ate came from the land, with Maria's mother using a tractor to seek out fresh ingredients to use as the base for her cooking. The entire ritual is part of her family history, and it's from this life experience that Vera first became passionate about cooking and gastronomy.
At the age of 17, Vera emigrated to Buenos Aires to turn her passion into a profession, eventually earning her a position on the Hilton food and beverage team in 2014. After working her way up from cook to chef and now to food & beverage manager for Hilton Garden Inn Montevideo in Montevideo, Uruguay, Vera's dedication to her craft has remained unwavering.
Vera especially enjoys preparing one of her family's favorite recipes, Argentine caburé, a type of grilled bread that makes for an ideal snack.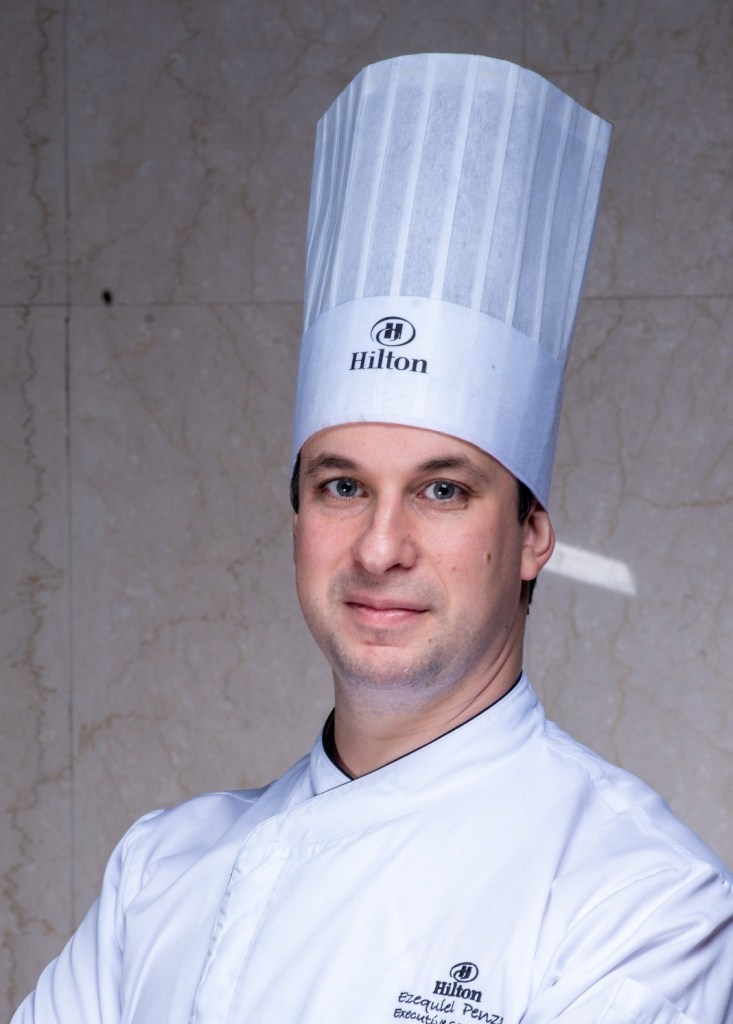 Ezequiel Penzo
Executive Chef

Hilton Pilar
Ezequiel Penzo is dedicated to his Argentinian roots, and his passion for preserving this heritage is reflected in his work as executive chef at Hilton Pilar in Pilar, Argentina. Here, he champions ancestral cooking practices, such as grilling over open flames. This grilling ritual traces back to the gauchos, who initially took on this sacred task, and today is a communal act of togetherness that unites families and friends around glowing embers.
With an unwavering respect for culinary techniques and products passed down by his ancestors, Penzo works to keep alive this century-old tradition at the resort's La Hacienda Latin Grill, where he combines this special cooking technique with the best ingredients of the region. 
Penzo also enjoys continuing the traditional crafting of chacinados (cured meats), an ancient art of meat preservation using methods such as smoking, air-drying, and salting. It's an intricate practice that has been passed down from generation to generation.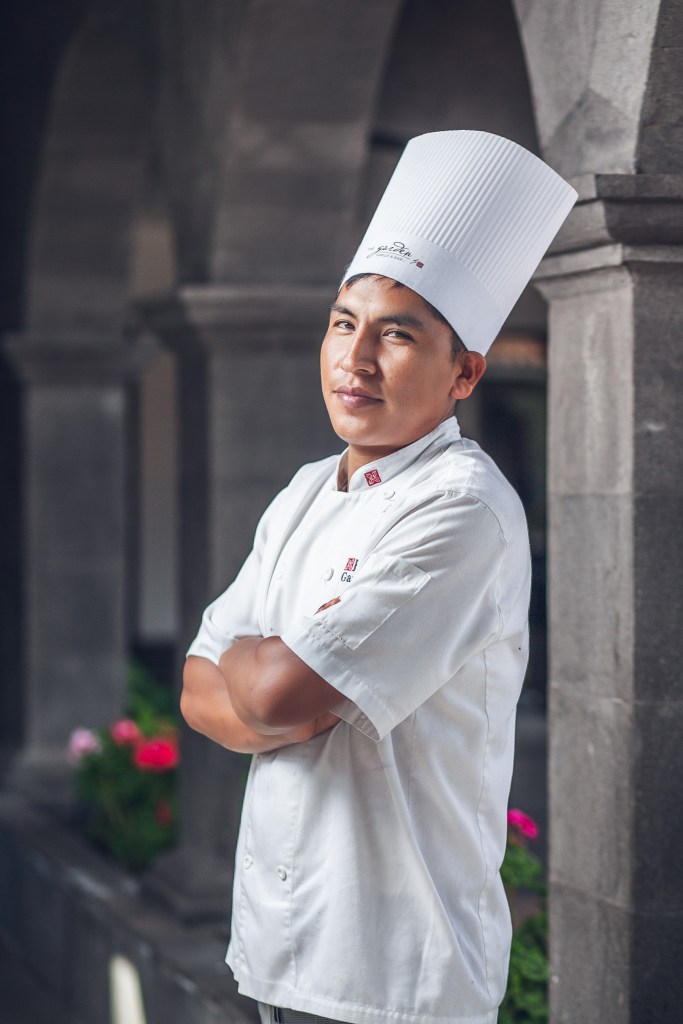 Dayve Huaman
Head Chef

Hilton Garden Inn Cusco
As a child, Dayve Huaman dedicated himself to agriculture alongside his parents in the town of Ancahuasi, in Cusco, in the Peruvian highlands. His parents taught him how to consume products from their harvest, including the variety of Andean potatoes and tubers found in Cusco. These were prepared using the age-old technique known as "huatia," or cooking in an earthen oven.
Huaman learned cooking at home, using an ancestral clay stove and Andean herbs that his father always had in the garden, such as the huacatay, a fundamental ingredient for the region's popular cuy al palo (roasted guinea pig). To this day, he incorporates these herbs in most of his dishes and flavored breads at Hilton Garden Inn Cusco in Cusco, Peru, keeping alive the culture and living heritage of his Ancahuasi family.
"I take pride in being able to convey the natural richness of my village and the customs of my family," said Huaman. "I showcase them in our cuisine, demonstrating to our guests the variety of ingredients available in the Peruvian highlands, which need further promotion in modern gastronomy."