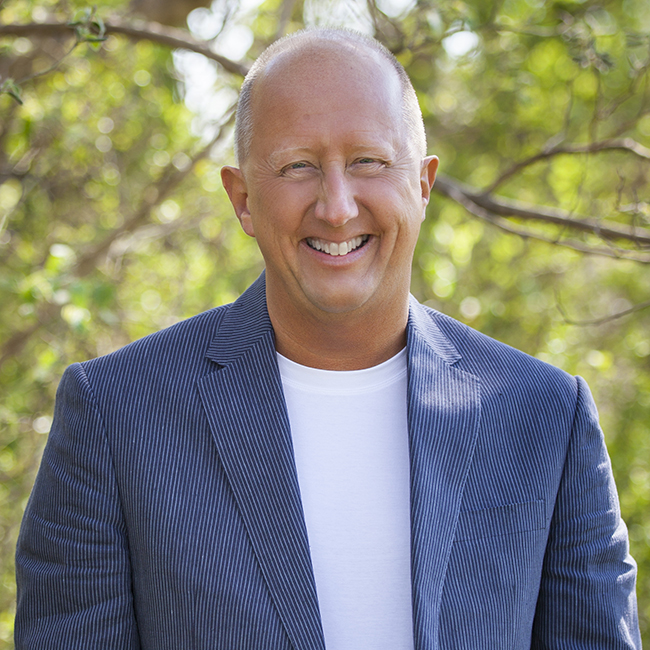 In April, Hilton announced a new program to deliver an industry-leading standard of cleanliness and disinfection in its 6,000+ properties around the world. In a first for the hospitality industry, Hilton announced the program would include a collaboration with RB, maker of Lysol and Dettol, and Mayo Clinic. 
As the program begins to roll out in hotels starting June 15, get to know more about the partnership, the processes and protocols being implemented, and what it means for the future of hotel cleanliness in this wide-ranging Q&A with Phil Cordell, global head of new brand development for Hilton. 
Can you share a bit more on the partnership between Hilton & RB?
Phil Cordell: Some early guest listening reminded us that 71% of consumers worldwide were placing more emphasis on cleanliness within their own space. That was a great indicator that when the mindset was right for travel, we needed to be ready for guests to come back. At its core, I think hospitality is about welcoming guests and anticipating their needs, cleanliness being one of those most basic. You know, Lysol has been around for 130 years. And based on our research, the one word that we found resonating was protection, and when you think about protection, you think about a brand like Lysol. 
Hilton properties already had high standards of housekeeping and hygiene with hospital-grade cleaning products and updated protocols. What will this new program add to those?
PC: I think it's all about consumer trust and confidence. We'll continue to use the baseline product as we always have to make sure everything's taken care of, but for those higher impact areas – as a guest walks through the lobby, as they go into a guest room, the things that are in those high touch areas – they will have already been cleaned with our regular product and will get a double exclamation point, as I've been calling it, of cleaning with Lysol product. It's that second layer of disinfection and it's with a brand that customers understand. The Lysol branding will be very important and very visible, and we think that's part of what signals competency.
What can travelers/guests expect to see as they visit hotels moving forward, really starting with when they book their trips?
PC: It starts at the very beginning of their journey, right? As you think about getting ready to stay with us, we know that starts with the thinking and dreaming phase. It lasts through planning and booking and then activating and staying. So, from the very beginning, we'll have a CleanStay landing page that will be part of the messaging that guests see on hotel websites. As they arrive at the hotel, they'll see messaging from the time they walk to the front desk until they get into the elevators, the distancing decals on the floor, the seal on the door. They can also opt for contactless check-in through Digital Key and our Hilton Honors app. Where guests will experience this most though is in their room. They'll see some things that aren't in the rooms that typically were in the past, things like magazines, printed materials, et cetera, that could be germ heavy. That visibility of branding of Lysol and CleanStay you will get on the remote wrapper, because that's such a high-touch item. Eventually, each guest room will have Lysol disinfectant wipe packs as well. 
As we've gone through this process of testing and iterating on the program, what have been some of the biggest learnings that will be applied to the program?
PC: From the beginning, we talked about the fact that guests will have a heightened expectation of protection. And I think that's where we're starting. We're starting at what we think is going to be the answer. So, we have most of the questions, most of the answers to the questions that exist today. I think one of the things we've been reminded of along the journey is I'm not sure we even know yet what all the questions are, because this is going to be a time of learning for everyone. CleanStay is going to be a program that will evolve at a faster pace than most, as people start getting out and traveling. We will have the opportunity to get real-time feedback. We can listen a lot. We can learn a lot, but we can't anticipate the future a lot. So, it's going to be a journey. This is a good stake in the ground, and we'll grow along the way. 
Phil, in your own words, can you share what a program like Hilton CleanStay will mean for the future of travel and hotel cleanliness?
PC: Cleanliness has always been a part of the expectation of travel. And whereas it's always been an expectation, you knew it kind of happened behind the scenes. There's going to be a period of heightened sensitivity, probably have at least a few years where customers want to see it and be aware, they want to know it's happening. That confidence building is going to be really, really important. For me personally, I want to see and understand that it's happening. I want to see team members making it happen. I want to see social distancing actually happening. I want to see the kind of product they're using. One of our responsibilities in travel, be it restaurants, hotels, airlines, is that customers feel comfortable and safe. That's our biggest obligation.
---
About Hilton
Hilton (NYSE: HLT) is a leading global hospitality company with a portfolio of 22 world-class brands comprising nearly 7,400 properties and more than 1.1 million rooms, in 124 countries and territories. Dedicated to fulfilling its founding vision to fill the earth with the light and warmth of hospitality, Hilton has welcomed more than 3 billion guests in its more than 100-year history, earned a top spot on Fortune's 100 Best Companies to Work For list and been recognized as a global leader on the Dow Jones Sustainability Indices for six consecutive years. Hilton has introduced several industry-leading technology enhancements to improve the guest experience, including Digital Key Share, automated complimentary room upgrades and the ability to book confirmed connecting rooms. Through the award-winning guest loyalty program Hilton Honors, the more than 173 million members who book directly with Hilton can earn Points for hotel stays and experiences money can't buy. With the free Hilton Honors app, guests can book their stay, select their room, check in, unlock their door with a Digital Key and check out, all from their smartphone. Visit stories.hilton.com for more information, and connect with Hilton on Facebook, Twitter, LinkedIn, Instagram and YouTube.