The 2023 Frequent Traveler Awards, which celebrated excellence in the travel industry throughout 2022, took place in London earlier this week. This prestigious event, open exclusively to loyalty programs representing airline, hotel, cruise, and rental car companies, welcomed more than 100 attendees from over 60 airlines and hotels.
During the ceremony, Hilton Honors, Hilton's award-winning loyalty program, racked up even more accolades. These honors included being celebrated for delivering Best Customer Service in Europe, Middle East & Africa and in the Americas. Hilton Honors was also crowned as Program of the Year in the Americas and lauded for its outstanding ability to provide Best Earning and Redemption Ability in Europe, Middle East & Africa.
Hilton's dedication to The Stay means an unwavering commitment to guest satisfaction, exemplified through its Hilton Honors program. Members of this program have the opportunity to redeem Points for free nights at any of Hilton's nearly 7,300 hotels and resorts worldwide, with no blackout dates. Standard Room Redemptions start as low as 5,000 Points including these member-favorite hotels and resorts in Europe, the Middle East, Africa, North America and South America. Plus, there's no blackout dates, and when booking a five-night stay entirely with Points, the fifth night is always free, allowing members to stretch their Points and their stay.
Canopy by Hilton Cannes

Cannes, France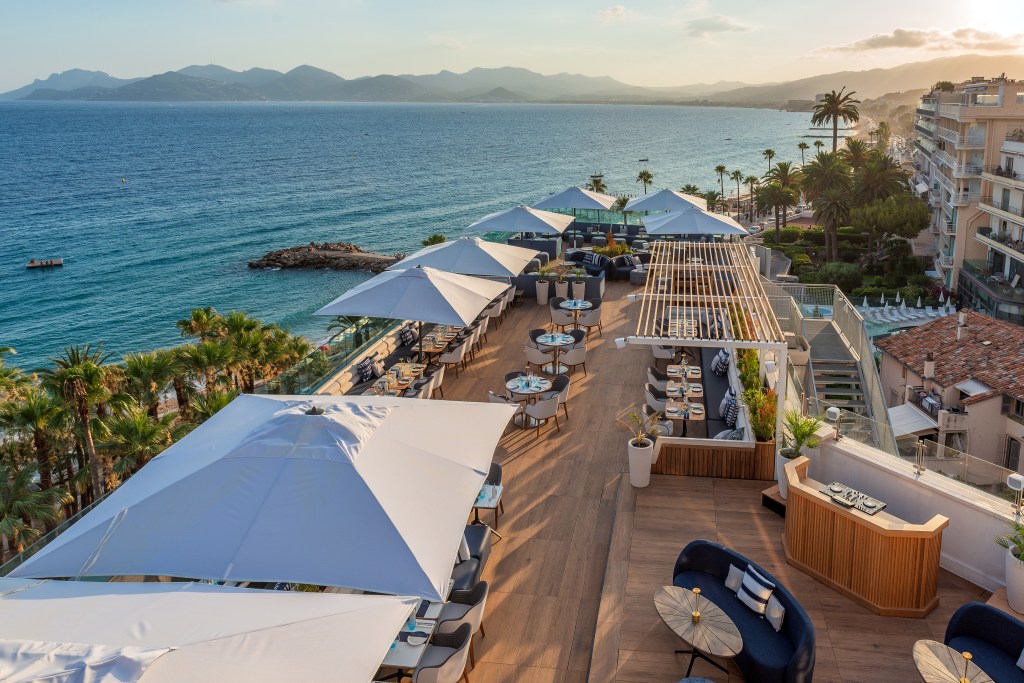 With panoramic views over the Mediterranean from one of the city's best rooftop terraces, interiors designed by acclaimed designer Ramy Fischer and a relaxing swimming pool that flows from indoor to outdoor, Canopy by Hilton Cannes exemplifies the city's relaxed chic style. The hotel features 129 guest rooms and suites, along with 12 apartments, most of which offer impressive views over the old harbor, La Croisette and the Lérins Islands. The hotel also offers an indulgent spa, including five cabins, a hammam, a Japanese bath and a sauna, where guests can revitalize and re-energize with a selection of face and body treatments.
Hilton Skanes Monastir Beach Resort

Monastir, Tunisia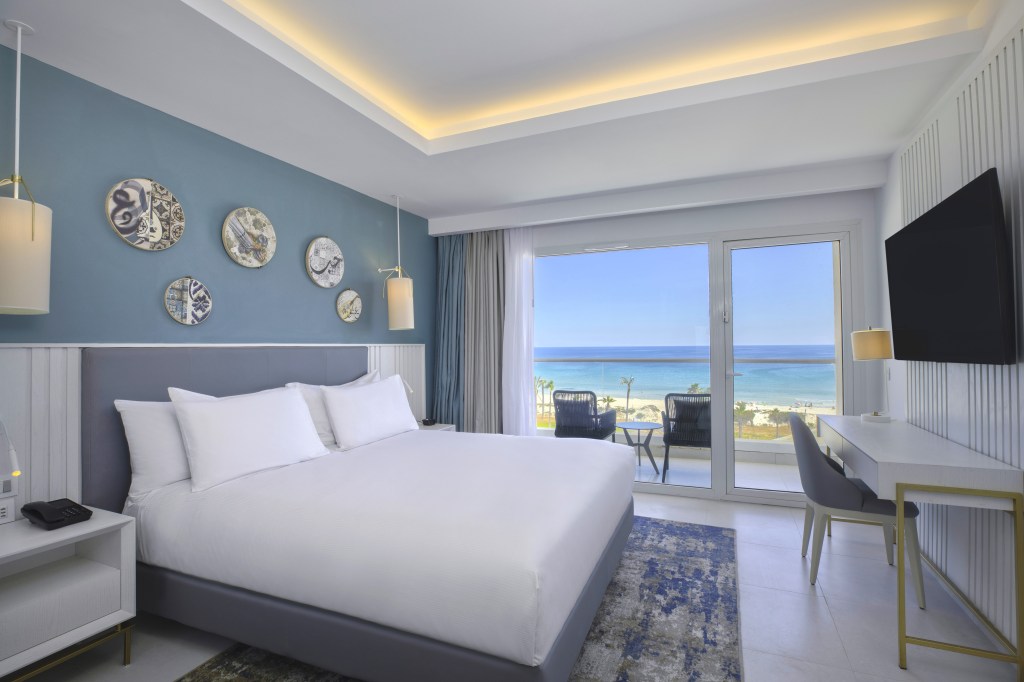 Hilton debuted in Tunisia with its opening of Hilton Skanes Monastir Beach Resort, a unique property set close to historical cultural landmarks, offering panoramic Mediterranean views, world-class dining and a destination-worthy wellness center. Its 346 rooms and suites are meticulously designed to provide the ultimate comfort, with balconies featuring stunning sea or pool views. Meanwhile, the beach at the resort features crystal-clear turquoise waters and soft white sand, making it an ideal spot for swimming and sunbathing. Guests can enjoy four spectacular outdoor swimming pools, as well as Jacuzzis, water toboggans and a seawater indoor pool. Entertainment options are also available for guests and kids and teens can enjoy high-energy activities at the Kids and Teens Club.
Embassy Suites by Hilton Aruba Resort

Eagle Beach, Aruba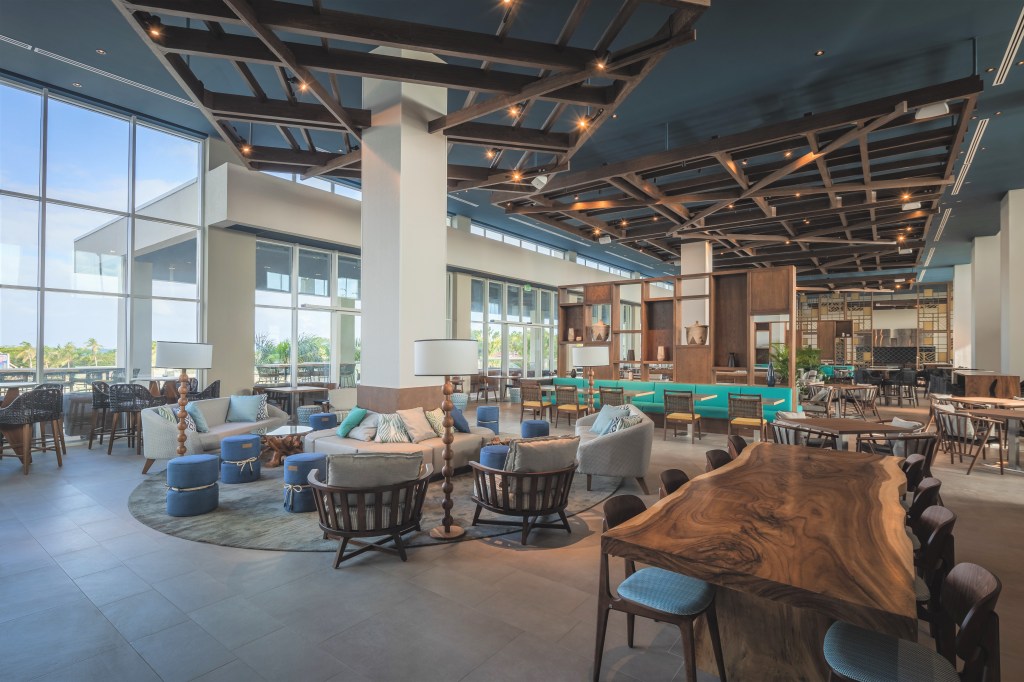 Nestled between the dazzling waters of the top-rated Eagle Beach and the scenic lagoon of the Bubali Bird Sanctuary, Embassy Suites by Hilton Aruba Resort is the first Embassy Suites by Hilton property in Aruba. The 330-all-suite resort introduced a more home-style experience to the island, with rooms for up to six guests with separate bedrooms and living and dining areas creating a more inviting environment. The resort features five food and beverage outlets with room service and Embassy Suites' signature complimentary breakfast with made-to-order and buffet offerings. Guests of the resort enjoy an array of amenities, from plush chaise lounges by the hotel's expansive outdoor pool to the powdery white sands of the world-famous Eagle Beach to children's activities and playgrounds. 
Motto by Hilton New York City Times Square

New York City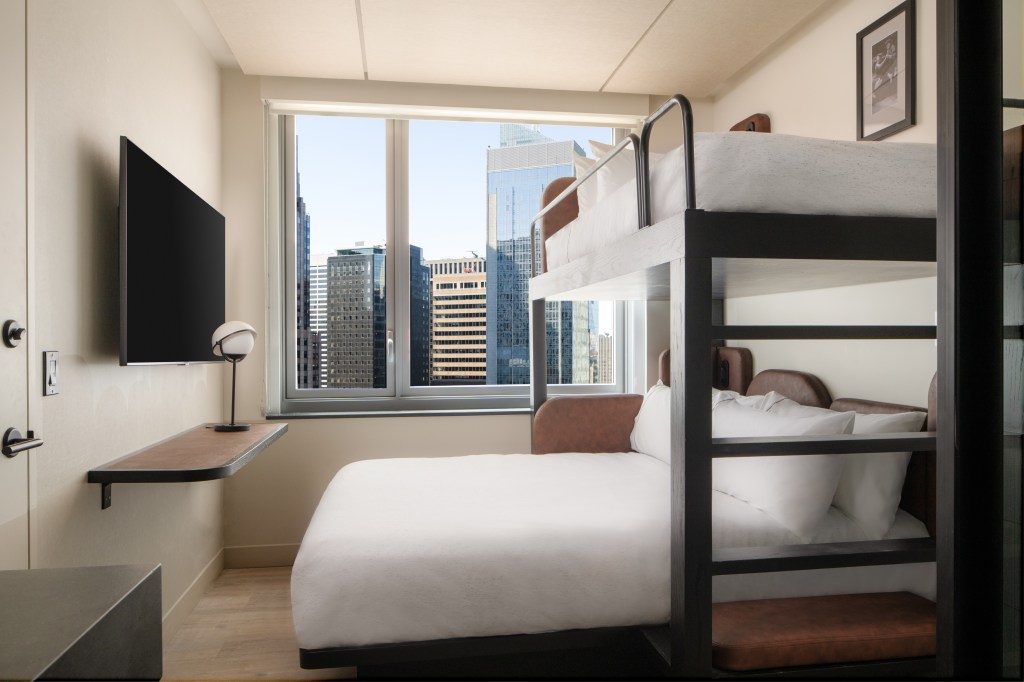 Part of a nearly 2,000-room addition that includes Hampton by Hilton, Tempo by Hilton and Home2Suites by Hilton, Motto by Hilton New York City Times Square is a 400-room tower in the heart of Manhattan's famed Times Square neighborhood, offering an immersive and authentic affair under the lights of Broadway. Guest rooms designed with an intentional footprint feature soft neutral textures offering a cozy escape, featuring Motto's signature set of connecting rooms, providing guests the ability to book up to six unique adjoining rooms together. Guests can soon enjoy the property's signature restaurant, The Alderman, with its elegant take on the classic New York City diner with American food and craft cocktails inspired by the beginning of the last century, updated to have a modern flair.
DoubleTree by Hilton Muscat Qurum, Oman

Muscat, Oman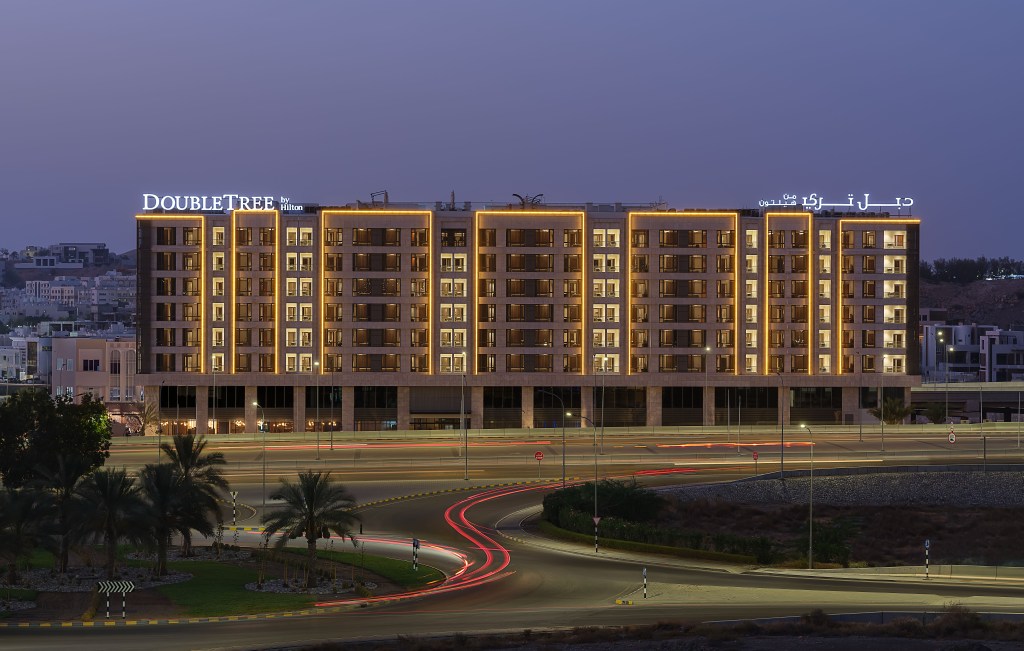 The first DoubleTree by Hilton to open in Oman, DoubleTree by Hilton Muscat Qurum features 122 one-, two- and three-bedroom suites all flowing with natural daylight and offering a balcony with beautiful mountain views. The hotel provides convenience and comfort across all its suites, including a fully equipped kitchen with everyday cooking and washing facilities, as well as access to a fully equipped gym and laundry valet. The hotel features an outdoor rooftop swimming pool where guests can enjoy the views of Muscat city, as well as a Jacuzzi, sauna and steam room for relaxation. Guests also enjoy DoubleTree by Hilton's signature warm welcome—a chocolate chip cookie upon check-in.
Hualta Hotel Mendoza, Curio Collection by Hilton, Argentina

Mendoza, Argentina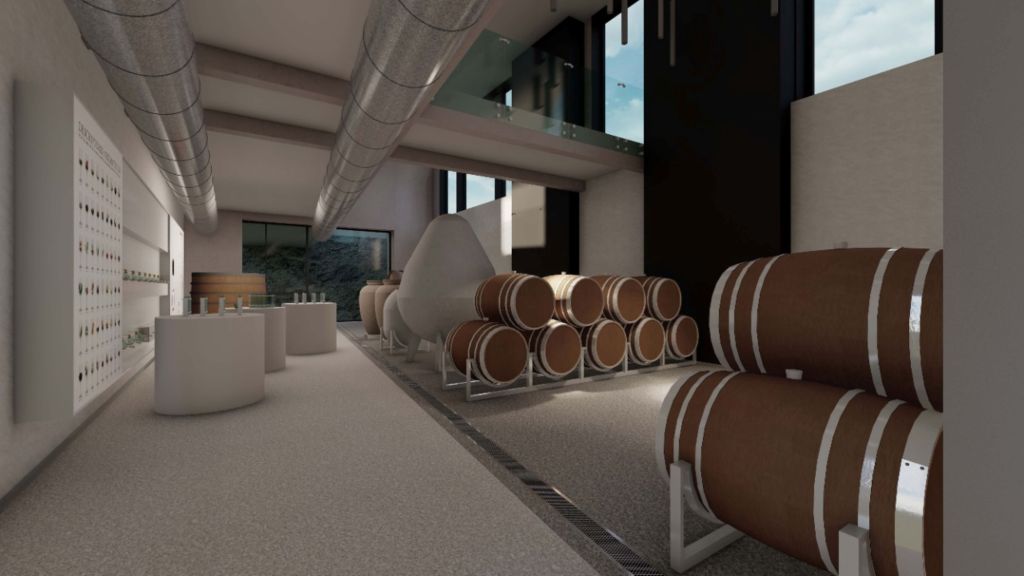 Nestled in the heart of Mendoza, Argentina, Hualta Hotel Mendoza, Curio Collection by Hilton is a seven-story hotel with a view-catching rooftop, offering a fusion of elevated accommodations, prestigious gastronomic environs and a unique celebration of the winemaking heritage that defines the city. Guests can enjoy an unforgettable experience as they personally engage in the winemaking process, from the terroirs where Mendoza's vineyards flourish to the steel tanks of the fermentation process, illustrated in the hotel's lower levels, to the wine resting area reflected in each guest room and finally, to the rooftop, where guests find a celebration space, evoking the moment when the cork is popped. Culinary offerings invite guests to explore the art of pairing the region's finest wines with exquisite dishes made with local ingredients, creating a truly unique and unforgettable experience inspired by Mendoza's status as one of the World Capitals of Wine. 
As a Hilton Honors member, guests of Hilton properties like these are certain to enjoy the many benefits of the award-winning loyalty program. Members have access to instant benefits, such as Digital Key, flexible payment options using Points, exclusive member discounts and free Wi-Fi.
Plus, members can make their vacations extraordinary with Hilton Honors Experiences offering an array of once-in-a-lifetime experiences exclusively for Hilton Honors members. 
Not a member of Hilton Honors? Join for free and stay your way to fabulous rewards.