LXR Hotels & Resorts, a member of the Hilton Luxury Brands portfolio, are hand-selected for their unique design and sense of place. The guest experience goes far beyond the walls of each hotel, allowing travelers to connect with the heritage and culture of each destination. Delve deeper through curated activities offered at every hotel. From hot-air ballooning to private-chef tours, each bespoke activity showcases the very best of each destination. Here's a look at nine incredible experiences offered at LXR properties in Kyoto, Anguilla, Seattle, Santa Monica and more. 
Explore Ancient Traditions at ROKU KYOTO, LXR Hotels & Resorts

Kyoto, Japan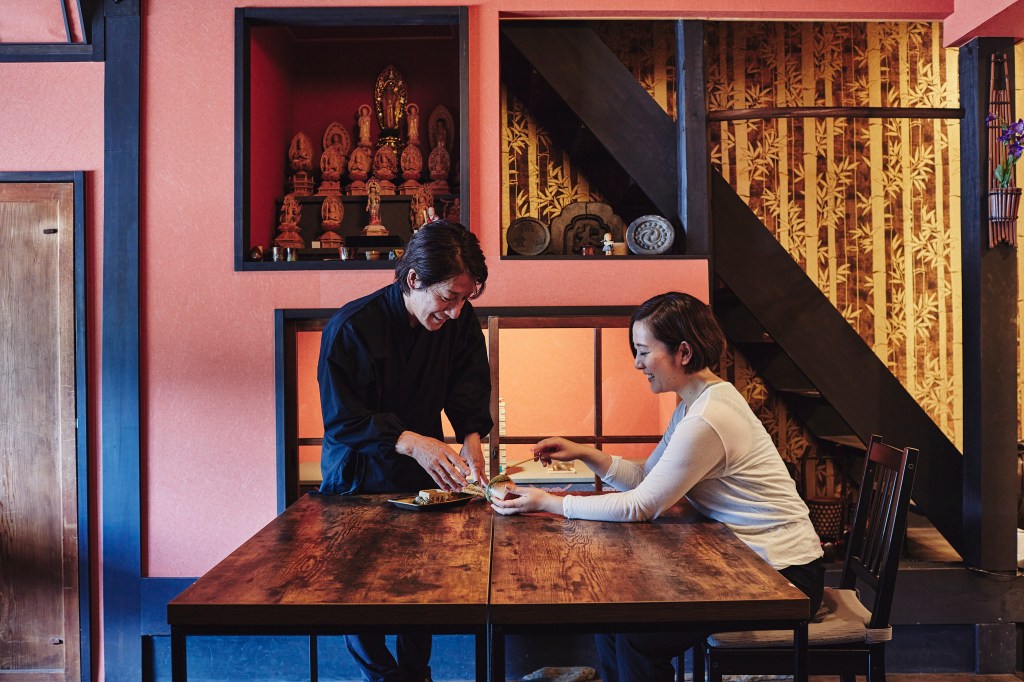 The design of ROKU KYOTO is thoughtful and exquisite, and the same spirit of intention is seen in the hotel's expert-led experiences. More than 400 years ago, the area around the hotel was home to an artist's village, and during the 17th century the artist Hon'ami Koetsu founded the Rinpa school of painting here. Both the design of the hotel and the guest experiences embrace Kyoto's artistic legacy. Guests can learn the ancient tradition of making washi paper with a Japanese paper artist or discover Kintsugi, the art of repairing broken pottery with gold and lacquer at Kintsugi master Hiroki Kiyokawa's hands-on workshop.  
Enjoy Handcrafted Goods and Local Wine at Susona Bodrum, LXR Hotels & Resorts

Bodrum, Türkiye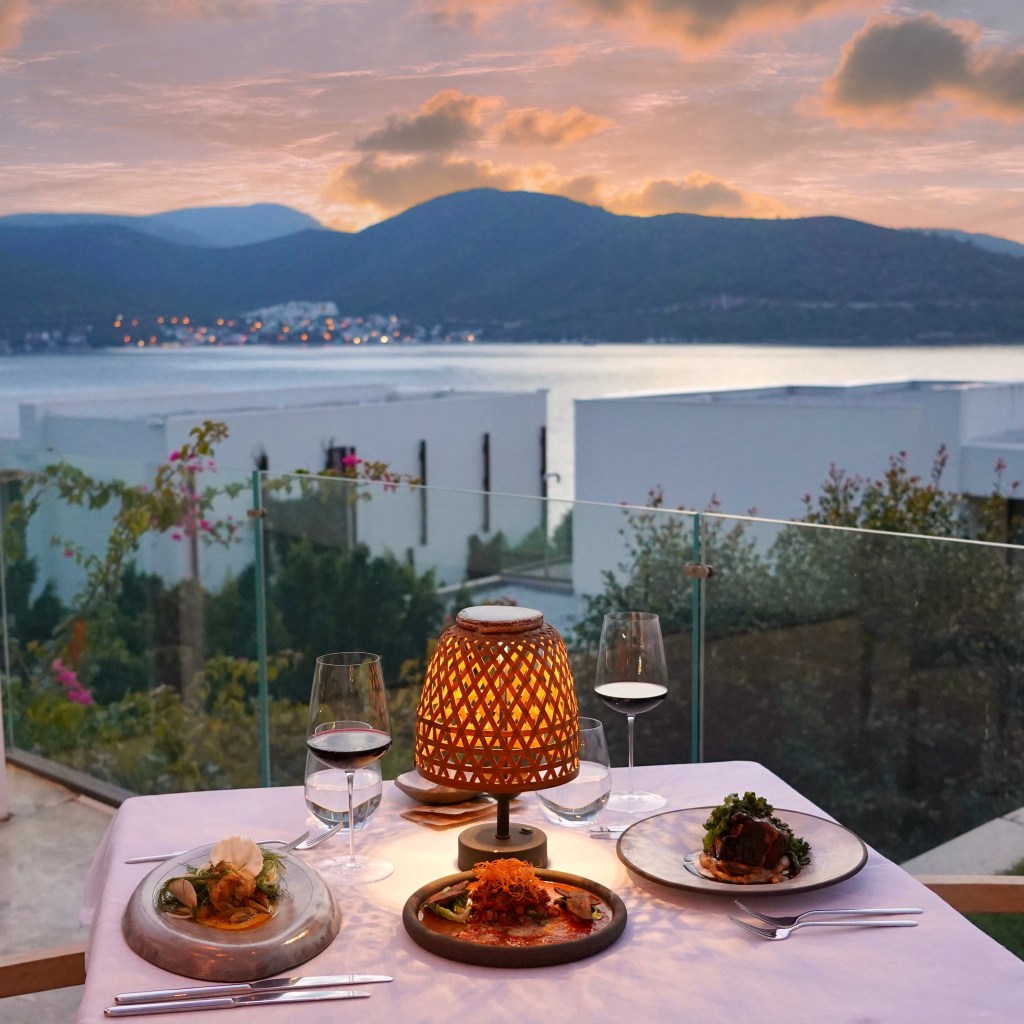 Türkiye has a rich heritage of wine production as well as creating high-quality leather goods. Guests at Susona Bodrum can watch how handmade leather sandals are crafted as well as order a bespoke pair. Join the hotel's executive chef and sommelier to explore local vineyards and savor the sunset over the Aegean Sea while enjoying a wine and cheese tasting.
Tour the City in Style with The Biltmore Mayfair London, LXR Hotels & Resorts

London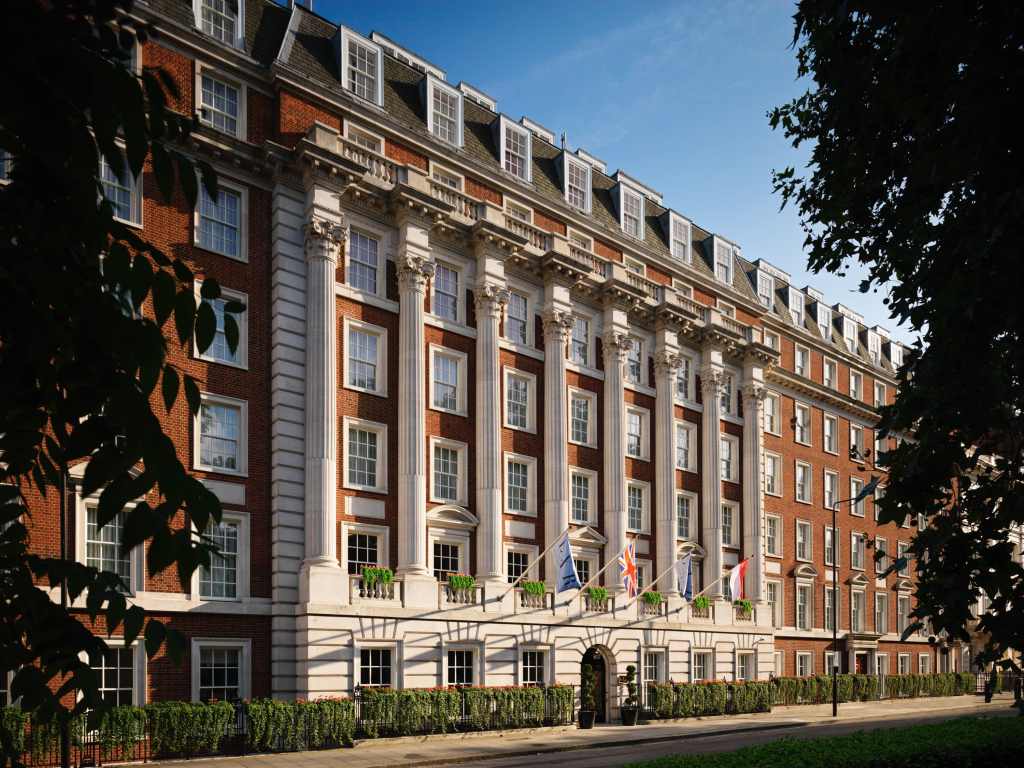 Discover London's architectural icons as well as its cutting edge fashion with custom experiences at The Biltmore Mayfair London. Enjoy a VIP shopping day at nearby Bicester Village which includes working with a personal shopper and access to a VIP suite. Explore the city's Regency-era landmarks,  such as The Regent's Park, with a custom tour designed by a certified Blue Badge Guide.
Revel in Sunshine and Sea at Mango House Seychelles, LXR Hotels & Resorts

Seychelles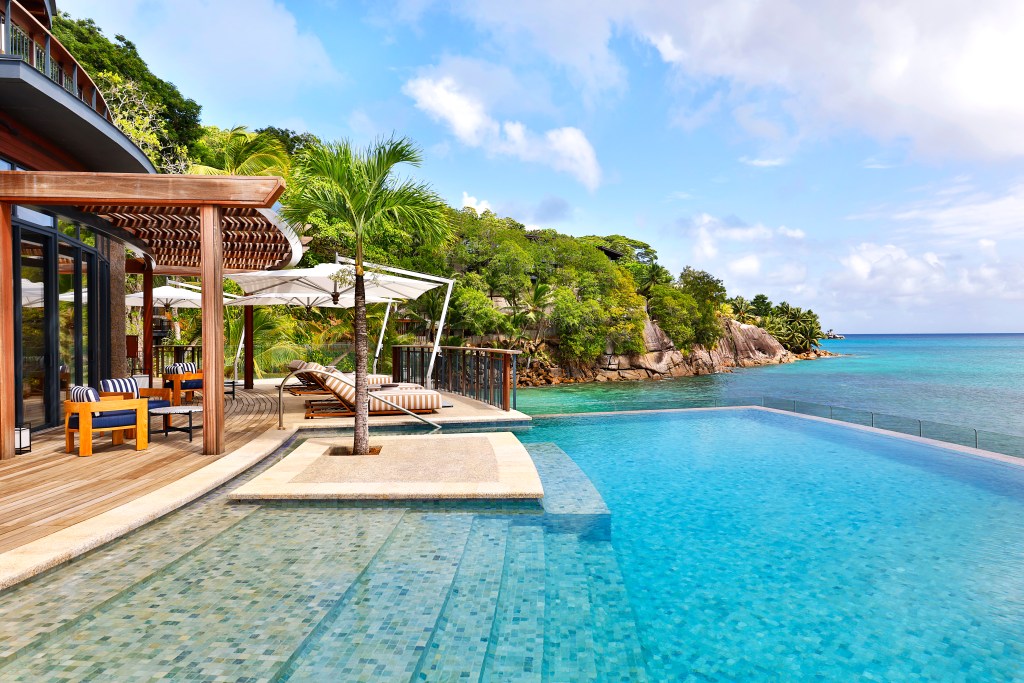 Located off the eastern coast of Africa in the Indian Ocean, the islands of the Seychelles are remote and beautiful.  Soak up the stunning scenery around Mango House Seychelles by land, sea or air. Experience a private sunset cruise, a guided coastline hike or a scenic helicopter ride. See the rich marine life of the Indian Ocean via a semi-submarine. Explore more of the Seychelles with a trip to La Digue island, famous for its unique rock formations.
Indulge in Entertainment at Crockfords Las Vegas, LXR Hotels & Resorts

Las Vegas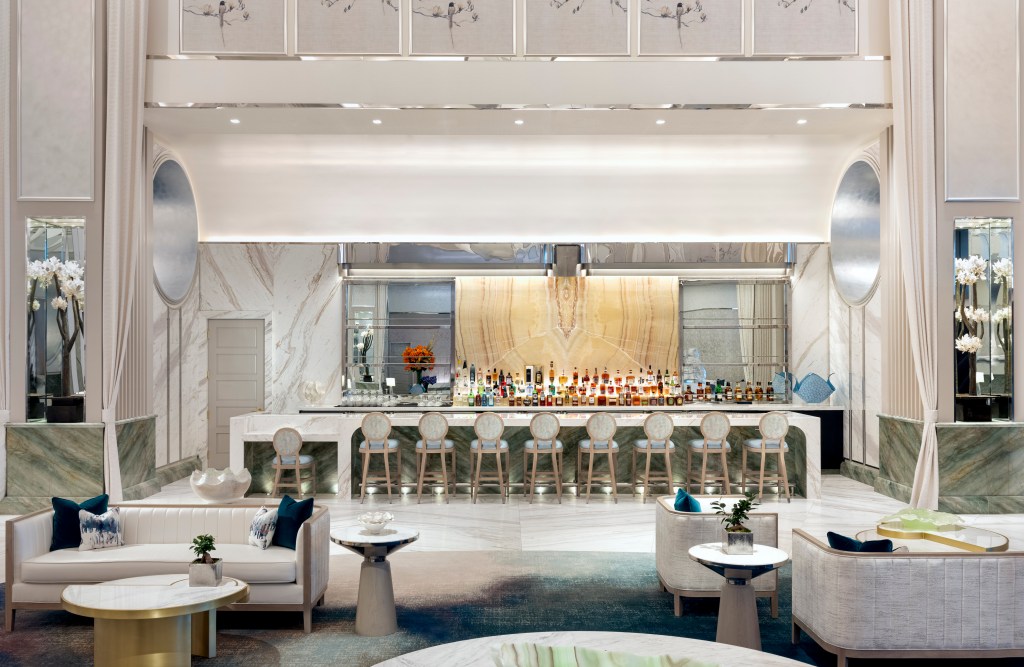 Indulge all of the senses at Crockfords Las Vegas, part of Resorts World Las Vegas, with fine dining, spa treatments and the largest pool complex on The Strip. The resort is home to more than 40 dining options, ranging from Asian-inspired fare at FUHU to the Caviar Bar, helmed by award-winning chef Shaun Hergatt. Dance the day or night away at AYU Dayclub or Zouk Nightclub, or catch a performance from the world's biggest stars at Resorts World Theatre.
Relax on the Water or on the Beach at Zemi Beach House, LXR Hotels & Resorts

Anguilla
Set on six oceanfront acres, Anguilla's Zemi Beach House offers the ideal blend of relaxation and adrenaline boosting activities. Savor a holistic treatment at the Thai House Spa, housed in a 300-year-old building imported from Chiang Mai. Treatments include hammam steam bath rituals as well as the Secret Rituals of Zemi experience, which begins with an aromatic bath ceremony followed by a Royal Thai massage created. Enjoy a game of tennis or try kitesurfing in the sparkling waters of the Caribbean. 
Explore New Heights at Hotel 1000 Seattle, LXR Hotels & Resorts

Seattle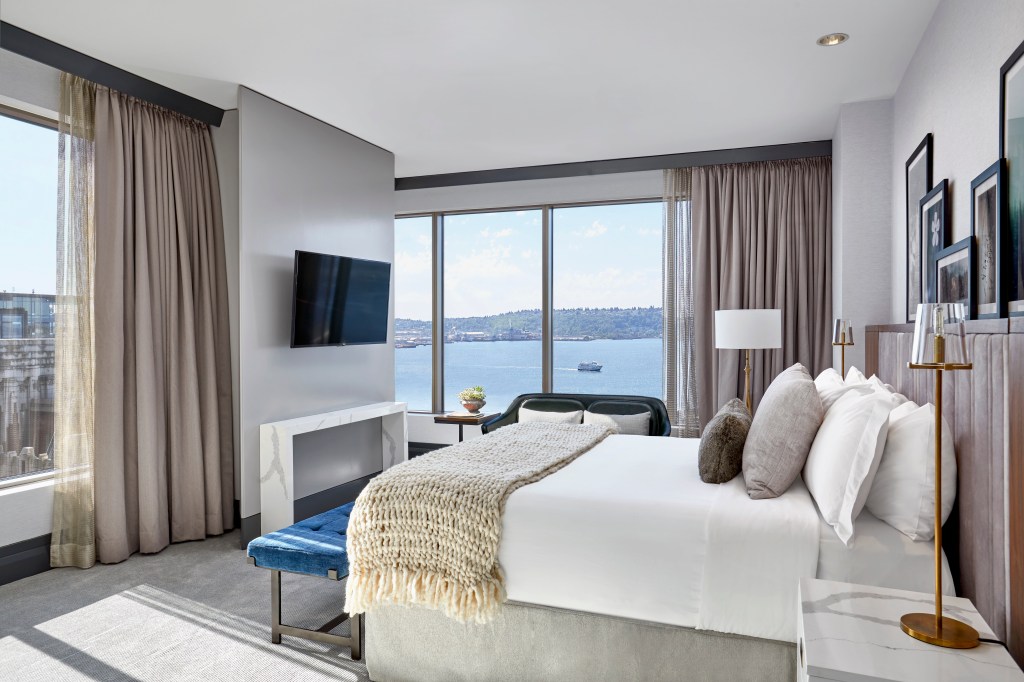 Located on Puget Sound, guests of Hotel 1000 Seattle can experience the very best of the seaport city as well as the lush landscape. Join a chef-guided food tour to discover the hidden gems of Pike Place Market, or head to Lake Union for a unique hot tub boat ride. Take in views of Mt. Rainier from a hot-air balloon ride, and toast the journey with a bottle of champagne. 
Suntan in Style at Habtoor Palace Dubai, LXR Hotels & Resorts

Dubai, U.A.E.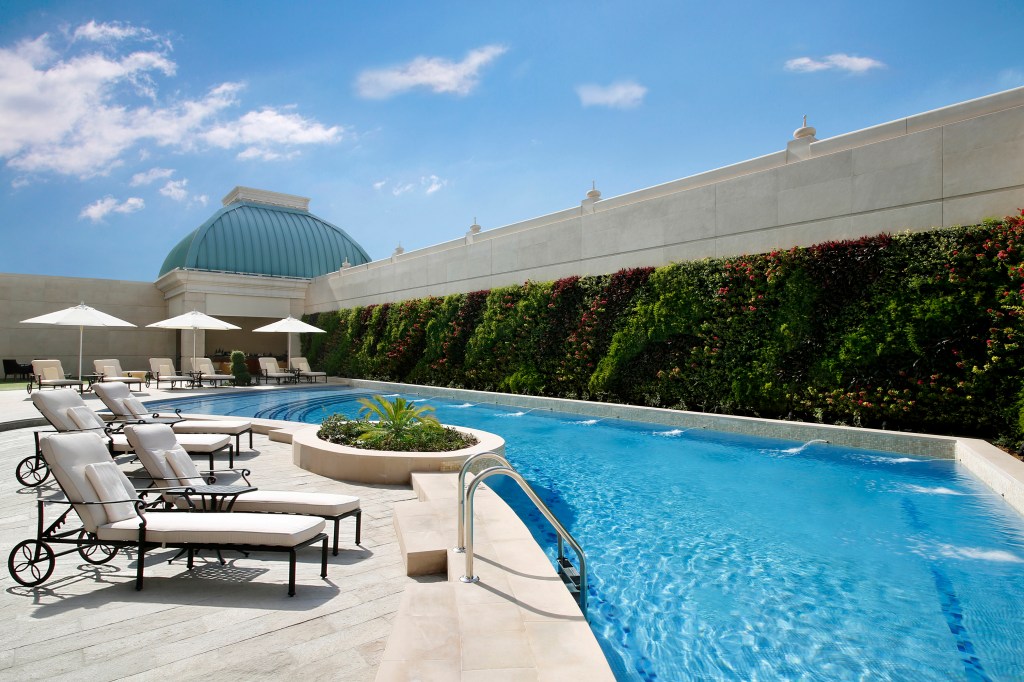 The Beaux-Arts inspired Habtoor Palace Dubai allows guests to immerse themselves in this dynamic destination in high style. Spend a pampering day at the Silk Spa, which is home to two hammams and relaxation areas, or unwind at the rooftop pools. Dig your toes in the sand while enjoying the private beach of the hotel's sister property, Waldorf Astoria Dubai Palm Jumeirah. Enjoy a glass of bubbles at the sumptuous Champagne Lounge, accompanied by caviar and canapés.
Take a Dip at Oceana Santa Monica, LXR Hotels & Resorts

Santa Monica, California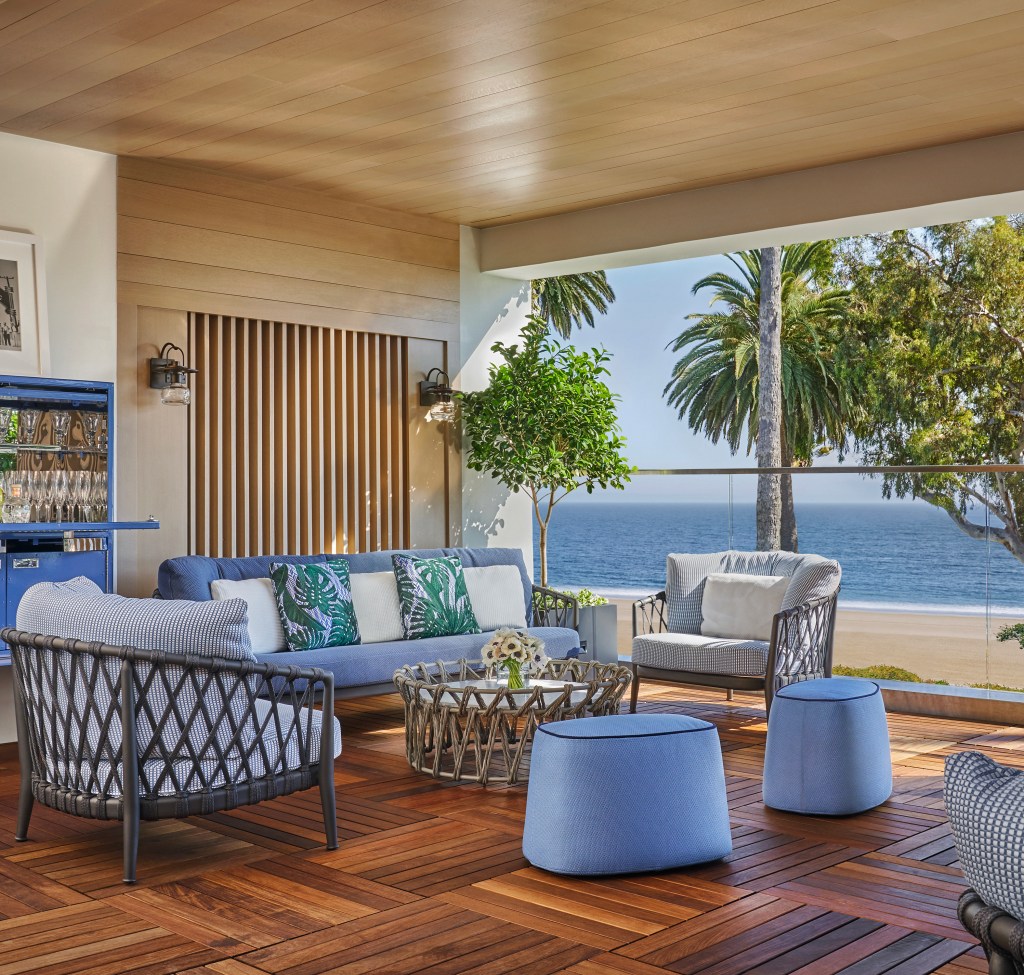 Located just steps from the Pacific Ocean, the all-suite Oceana Santa Monica feels like staying at the ultimate California beach house, with the best of Santa Monica at your doorstep. Experiences here embrace the beach as well as urban pleasures. Unwind with a private yoga session at the beach, or hop on a beach cruiser for a classic Santa Monica experience. When it's time for a break from sun and the sea, get whisked into the city by private car and enjoy a personalized shopping trip led by stylist Elyse Walker.
---
About LXR Hotels & Resorts
Spanning five continents, LXR Hotels & Resorts is a hand-picked collection of independent and spirited luxury properties celebrating the timeless pursuit of personal adventure. Found in the world's most alluring destinations and city centers, LXR connects legendary properties into an exclusive network of hotels that are set apart by individual design, an unrivaled commitment to personalized service and elegant, yet locally immersive, experiences for guests. Each property features its own enchanting pedigree, story and character that is steeped in the originality of its locale and provides a luxurious base of exploration for the intrigued yet discerning adventurer. LXR Hotels & Resorts is part of Hilton, a leading global hospitality company, and each property benefits from the strength of the Hilton enterprise and its award-winning Hilton Honors program. Experience an inspiring stay at LXR Hotels & Resorts by booking at lxrhotels.com or through the industry-leading Hilton Honors app. Hilton Honors members who book directly through preferred Hilton channels have access to instant benefits. Learn more about LXR Hotels & Resorts at stories.hilton.com/lxr. 
Learn more about LXR Hotels & Resorts at stories.hilton.com/lxr.