The very best hotels in the world offer much more than just a place to spend the night. Soulful places to stay blend in seamlessly with their destination, thanks to thoughtful design, service, and location. LXR Hotels & Resorts are one-of-a-kind properties which immerse guests in a world and tell a story, both in the hotel and through curated experiences. 
These three hotels from Hilton's newest luxury brand all have a storied past, thanks to the history of the buildings and their surroundings, as well as their illustrious guests. One property is a former private home of a famous fashion photographer, while the other two, originally built as hotels, have been witness to history made in and around their destinations." Why not add your story to their tales? 
Artful Past at Mango House Seychelles, LXR Hotels & Resorts

Seychelles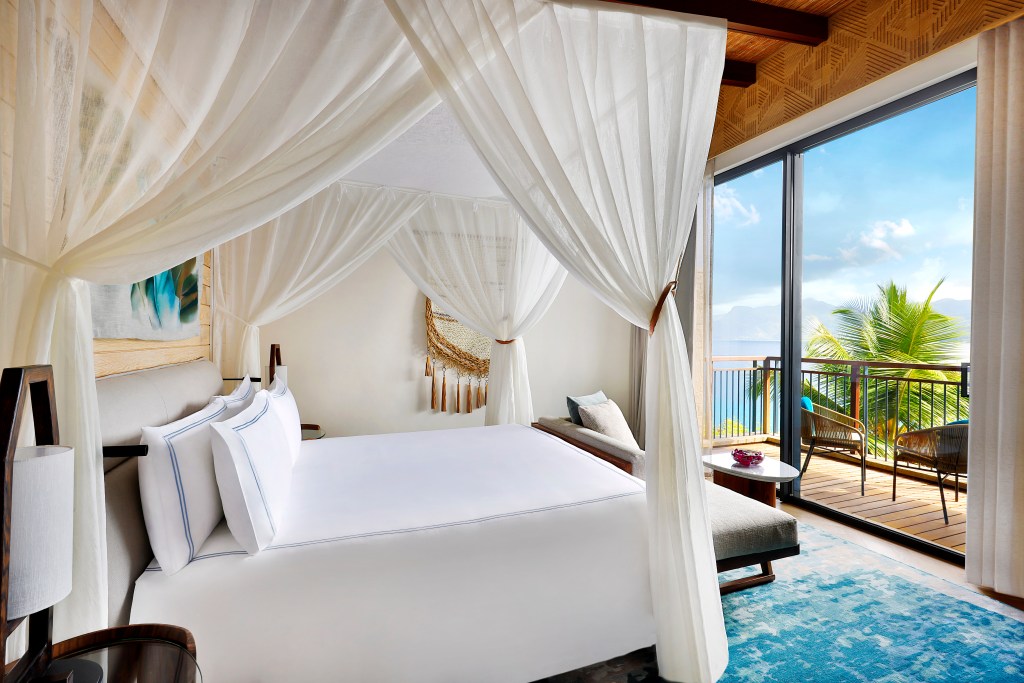 Tucked away on the island of Mahé and surrounded by the crystal clear waters of the Indian Ocean, Mango House Seychelles has a pedigreed past. The property was originally built by Gian Paolo Barbieri, one of the most famous photographers in the world. Barbieri fell in love with this cinnamon-scented island while shooting here in 1975 and took a thoughtful approach to the design of the home. 
Barbieri named it for a white mango tree which has been preserved and remains a prominent feature in the main house. Today the property continues to retain the warmth and character of a family home. Its artistic lineage is honored with displays of Barbieri's photographs as well as vibrant textiles and views worthy to be framed. Guest rooms continue the artful design approach with floor-to-ceiling windows and a soft blue and white color palette.
Hollywood Royalty at Oceana Santa Monica, LXR Hotels & Resorts

Santa Monica, California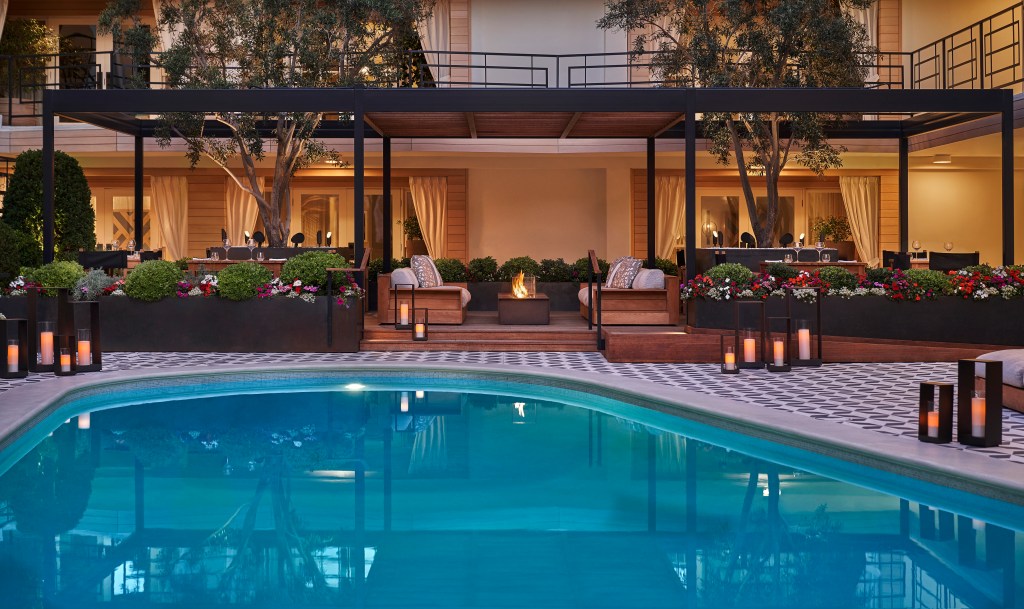 Oceana Santa Monica is just steps from the Pacific Ocean, and celebrates SoCal lifestyle in a sophisticated setting. The hotel feels like a friend's stylish home, and offers access to the best of Santa Monica, from cycling by the ocean to surf lessons, as well as the neighborhood's boutiques.
The hotel's story is linked to both Hollywood royalty as well as the history of Santa Monica. During the 1940s and 1950s, parties were hosted here for Hollywood elite, and the 38th Academy Awards were held in Santa Monica in 1966. Oceana Santa Monica is also within walking distance to other Santa Monica icons, including the famous Santa Monica Pier, which debuted in 1909. The pier's Looff Hippodrome as well as its carousel are U.S. National Historic Landmarks.
Living History at The Biltmore Mayfair, LXR Hotels & Resorts 

London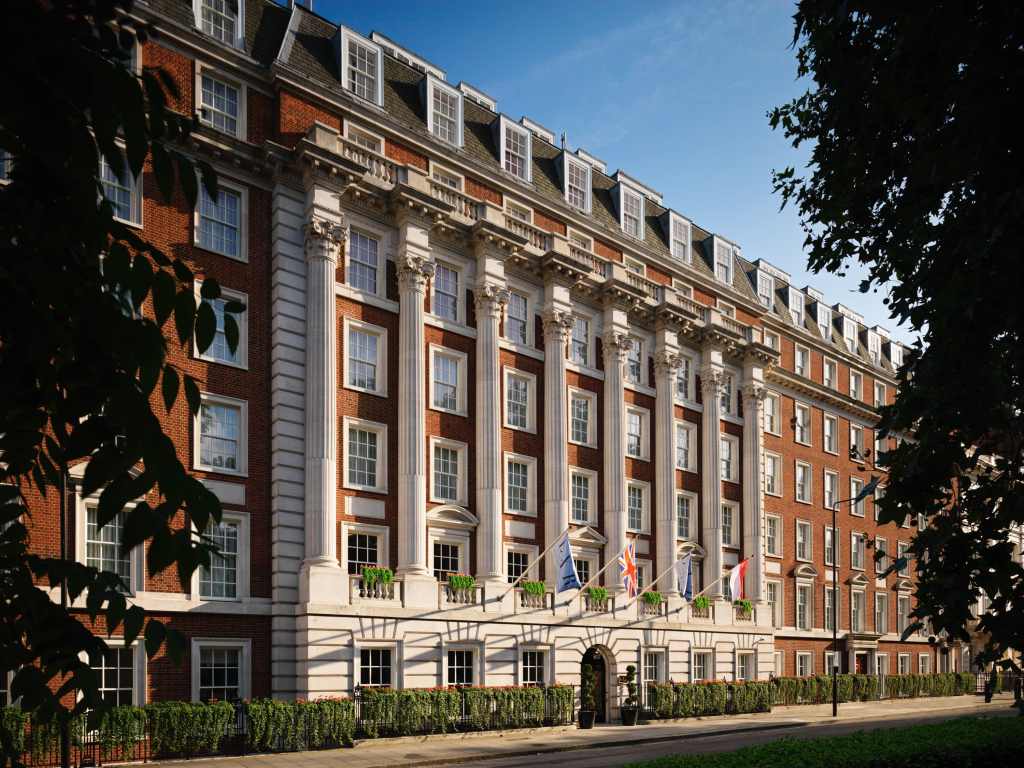 The Biltmore Mayfair is located at one of London's most prestigious addresses, Grosvenor Square. This central London area dates back to 1721 and is steeped in history and wealth, and has been home to countless aristocrats, royals and politicians. In 1815, Grosvenor Square was where the victory of the Battle of Waterloo was first announced. 
The building which houses The Biltmore Mayfair was built around 1727 as a private residence and was notable for its architecture as well as a painted staircase which is said to resemble the King's Staircase at Kensington Palace. By 1908, the famed Dowager Duchess of Devonshire lived there. The building was demolished in 1967-1968 and a mural from the staircase was donated to the Victoria & Albert Museum, where it remains today. To delve deeper in the area's history, guests can explore the city's Regency-era landmarks, such as The Regent's Park, with a custom tour designed especially for the hotel by a certified Blue Badge Guide. 
Learn more about LXR Hotels & Resorts at stories.hilton.com/lxr.
---
About LXR Hotels & Resorts
Spanning five continents, LXR Hotels & Resorts is a hand-picked collection of independent and spirited luxury properties celebrating the timeless pursuit of personal adventure. Found in the world's most alluring destinations and city centers, LXR connects legendary properties into an exclusive network of hotels that are set apart by individual design, an unrivaled commitment to personalized service and elegant, yet locally immersive, experiences for guests. Each property features its own enchanting pedigree, story and character that is steeped in the originality of its locale and provides a luxurious base of exploration for the intrigued yet discerning adventurer. LXR Hotels & Resorts is part of Hilton, a leading global hospitality company, and each property benefits from the strength of the Hilton enterprise and its award-winning Hilton Honors program. Experience an inspiring stay at LXR Hotels & Resorts by booking at lxrhotels.com or through the industry-leading Hilton Honors app. Hilton Honors members who book directly through preferred Hilton channels have access to instant benefits. Learn more about LXR Hotels & Resorts at stories.hilton.com/lxr.