When you just want to get away from it all, nothing beats the beauty and simplicity of a beach vacation and the best ones offer much more than just sand and sea. These four LXR Hotels & Resorts from Hilton's newest luxury brand deliver an elevated beach experience. The all-important elements of toes in the sand are there, but what makes a holiday at one of these hotels different is the design, heritage and character of each property. Each pedigreed property delivers bespoke experiences, exceptional service and outstanding food and wine, all in a unique setting. Whether an active beach holiday is on the cards or more relaxed pursuits such as lounging poolside are calling, these four coastal hotels from LXR Hotels & Resorts offer everything under the sun for the ultimate beach getaway.
Overlook the Pacific Ocean at Oceana Santa Monica, LXR Hotels & Resorts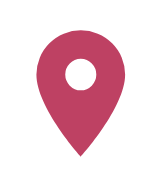 Santa Monica, California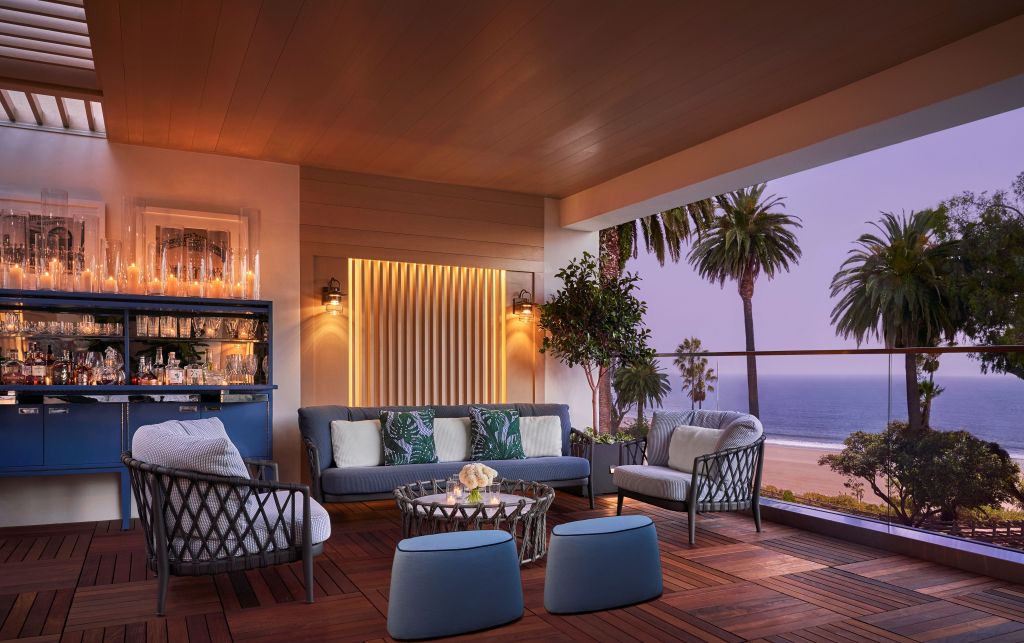 Oceana Santa Monica feels like a friend's stylish beach home. Located just steps from the Pacific Ocean, the hotel embodies the relaxed SoCal lifestyle, featuring a soothing blue and white color palette to visually connect with the water. Holistic wellness is at the heart of Oceana Santa Monica and outdoor activities range from beachfront yoga and cycling to surf lessons. Linger by the sea with a custom picnic basket, packed with organic ingredients from the Santa Monica farmer's market, including fresh fruit and gourmet sandwiches. Healthy and delicious fare is on the menu at Oceana Santa Monica's dining venues, including the al fresco Veranda and the elegant Sandpiper. Let Santa Monica be your jumping-off point to explore the rest of the coast. The Oceana concierge team can arrange for a yacht charter or helicopter ride to neighboring Malibu to experience the best southern California has to offer.
Enjoy Aegean Splendor at Susona Bodrum, LXR Hotels & Resorts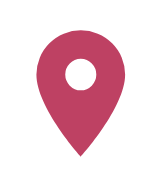 Bodrum, Türkiye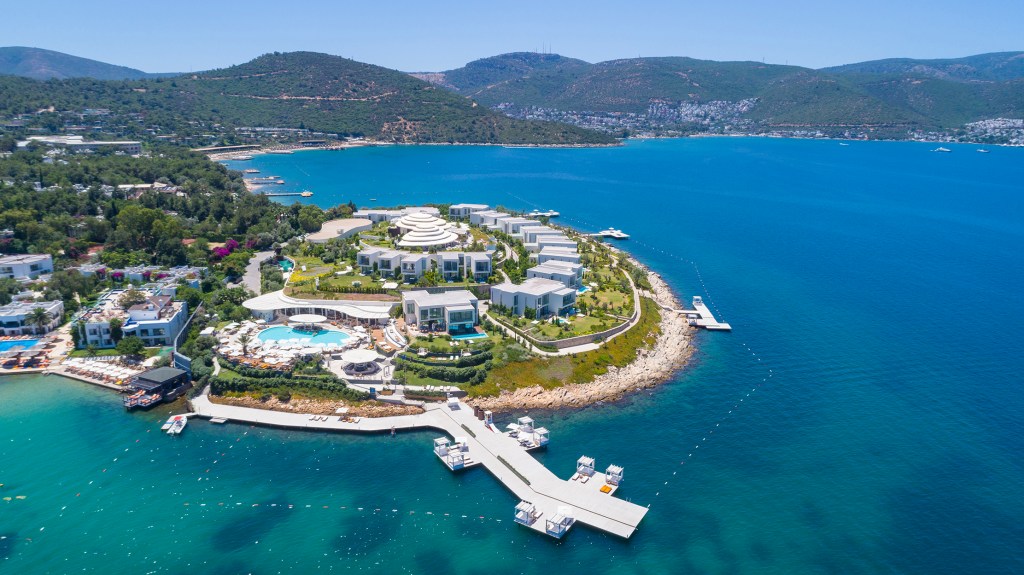 Susona Bodrum is named after a mythical mermaid in Turkish mythology and occupies a prime spot along Türkiye's Aegean coast that is worthy of a sea siren. The resort's white-washed buildings and crisp design makes the most of the water views. Frankie Beach Club & Restaurant is the heart and soul of Susona Bodrum, with DJ performances, handcrafted cocktails and the best of Turkish cuisine.  Gather friends and family for a bespoke barbecue under the stars, or book a fishing expedition aboard the Susona Boat.  For a break from the beach, unwind with a massage or hammam experience at Soul Spa, or enjoy a yoga session on the jetty.
Seclusion on the Bay at Mango House Seychelles, LXR Hotels & Resorts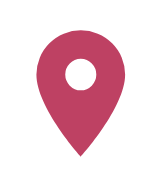 Seychelles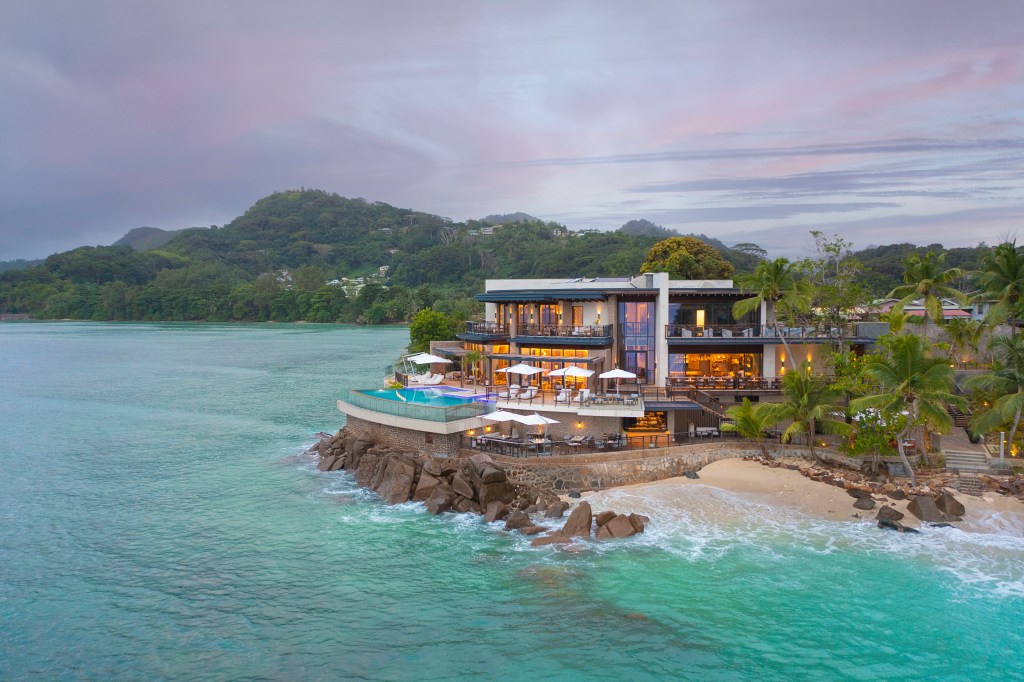 Located on the island of Mahé and surrounded by the turquoise waters of the Indian Ocean, Mango House Seychelles is ideal for a secluded island getaway. This boutique "House" is the former home of celebrated Italian photographer Gian Paolo Barbieri and is infused with his character and artistic spirit. The property features spectacular ocean views at every angle, from the water-facing rooms and suites to the treatment rooms at the Anpe spa. Days will slip away relaxing at the beach or at one of the estate's three pools. Looking for adventure? The onsite water activities team can organize an array of nautical experiences. Destination excursions can be organized by the guest experience team to discover Mahé and neighboring islands. Once the sun goes down, sip on a signature gin tea martini at Kokoye before enjoying Creole cuisine at Moutya or Japanese fare at Azido.
Caribbean Dreams at Zemi Beach House, LXR Hotels & Resorts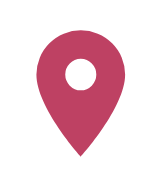 Anguilla
Zemi Beach House is tucked among six oceanfront acres along Shoal Bay Beach in Anguilla, voted #1 Best Beach in the Caribbean by USA Today's Readers' Choice Awards. Relaxation here takes a holistic approach, with activities on land and at sea. Options include deep-sea fishing, sailing and horse-back riding.  For deeper unwinding, head to the 300 year-old Thai House Spa for an elaborate massage ritual or a cleansing hammam treatment. Toast the end of the day at the hotel's Sunset Sessions cocktail event, and look out for the mysterious "green flash" that sometimes appears just below the horizon, a phenomenon caused by light refraction.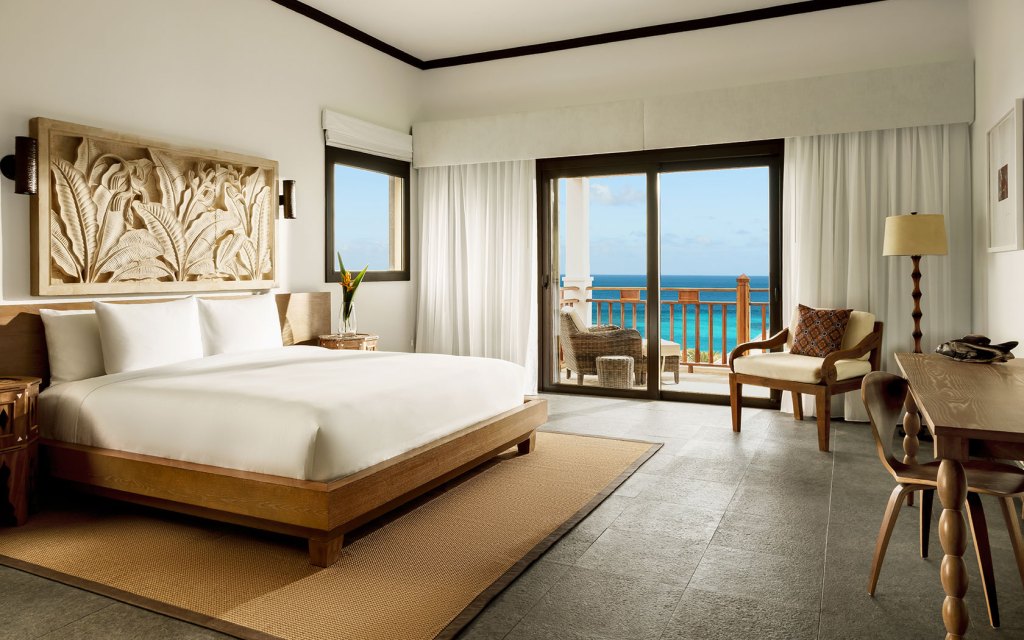 The restaurants, bars and lounges at Zemi Beach House feature fresh, seasonal ingredients in a contemporary setting. Stone showcases Oriental and Caribbean fine dining fusion and 20 Knots serves a Mediterranean-influenced fare, including grilled octopus and pizzas.
---
About LXR Hotels & Resorts
Spanning five continents, LXR Hotels & Resorts is a hand-picked collection of independent and spirited luxury properties celebrating the timeless pursuit of personal adventure. Found in the world's most alluring destinations and city centers, LXR connects legendary properties into an exclusive network of hotels that are set apart by individual design, an unrivaled commitment to personalized service and elegant, yet locally immersive, experiences for guests. Each property features its own enchanting pedigree, story and character that is steeped in the originality of its locale and provides a luxurious base of exploration for the intrigued yet discerning adventurer. LXR Hotels & Resorts is part of Hilton, a leading global hospitality company, and each property benefits from the strength of the Hilton enterprise and its award-winning Hilton Honors program. Experience an inspiring stay at LXR Hotels & Resorts by booking at lxrhotels.com or through the industry-leading Hilton Honors app. Hilton Honors members who book directly through preferred Hilton channels have access to instant benefits. Learn more about LXR Hotels & Resorts at stories.hilton.com/lxr.