The Hilton Effect
is the positive, world-altering impact that Hilton has had, and continues to have, on billions of lives and thousands of communities around the globe. At the heart of Hilton's success story are the thousands of dedicated Team Members who care deeply about providing the best hospitality experiences for guests across Hilton's thousands of hotels.
To coincide with Hilton's upcoming 100th anniversary, we have released The Hilton Effect podcast series. Featuring 10 interviews with inspirational Team Members and Leaders from across the Europe, Middle East and Africa region, we learn what motivates these passionate individuals to lead the way in hospitality for the next century. 
Hosted by popular saxophonist and broadcaster YoLanda Brown, the series pulls back the curtain to take a look inside Hilton and the hospitality industry. From our Executive Vice President to a Concierge to a Head Chef, you can now download and listen to all of the podcasts here, or check out highlights below.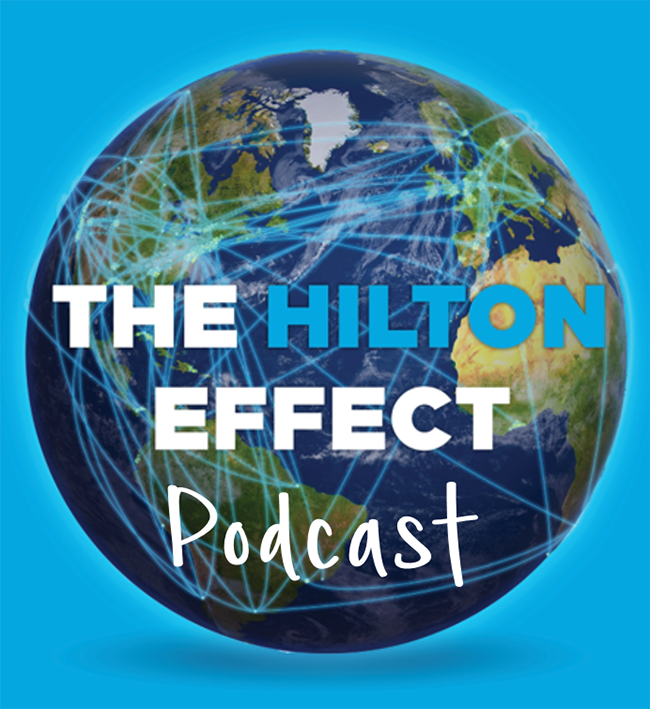 Simon Vincent, Executive Vice President & President EMEA, Hilton

I know you are keen to create opportunities for Team Members who might usually face barriers to entry, can you tell us more about that?
"We have such a diverse and inclusive culture within Hilton, and I think everybody has something to add. We have done a lot of work in the community with underprivileged individuals and with people with disabilities. I have seen so many examples of individuals who can realise their own potential through Hilton and the hospitality business. I think it's all part of the richness of our culture that we have such diversity and it's an amazing privilege to lead."
Anthony Marshall, Executive Head Chef, London Hilton on Park Lane and Fred Sirieix, Maître D, Galvin at Windows Restaurant

What sets Hilton apart from its competition?
"We don't stand still, it's always about innovating, creating something new and about being there for the guest and creating a unique and amazing experience. It is one thing to go be good today, but what about tomorrow? We always have to be one step ahead. I love Conrad Hilton's vision about sharing the light and warmth of hospitality. That is brilliant, and that is what has carried the company for the last 100 years, it's very clever and exactly what we should be doing as human beings." Fred Sirieix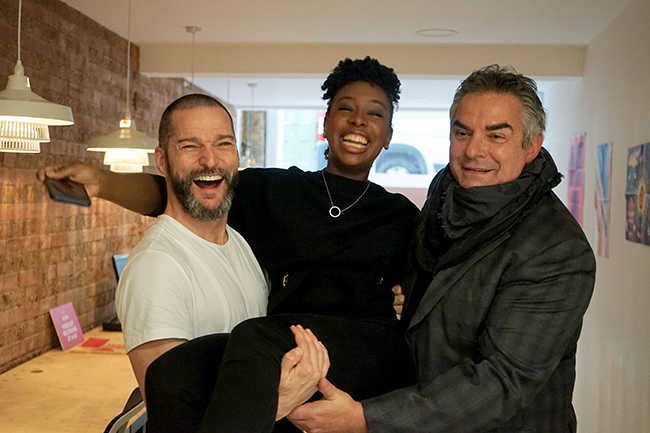 Antony Lynch, Head Concierge, Hilton London Kensington & former President of The Society of the Golden Keys of Great Britain

How do you make sure you are creating a welcome and inclusive environment when a guest enters your hotel?
"It's called a smile. It's that simple. A smile will open a thousand doors. Genuine hospitality, open body language and a calm demeanour span the nations. You can see guests physically take a breath and their shoulders go down when they realise they are in a Hilton, they are going to be looked after – that's why they stay with us."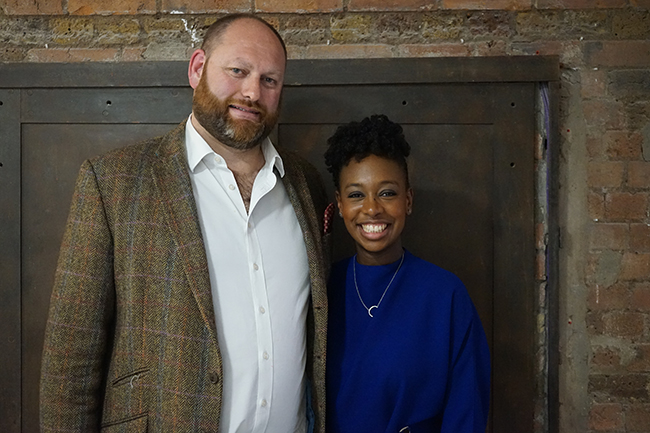 Nayla Chowdhury, General Manager, Hampton by Hilton Dubai Airport

What initiatives have you championed to improve gender diversity at Hilton in the Middle East? 
"Being a General Manager comes with big responsibility. I try to make sure I use any panel or platform that I can to inspire other women, who may feel they cannot be a GM. Hilton has been extremely supportive of this role in the region, since I became GM, a number of other female GMs have been appointed. Women in leadership is not just a buzzword; it's something Hilton truly believe in."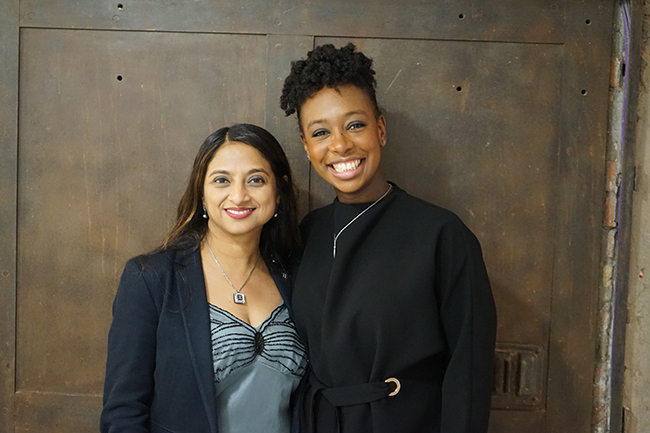 Roberto Payer, General Manager, Hilton Amsterdam and Waldorf Astoria Amsterdam

How have you created a luxury environment in your hotels?
"Luxury for me is a sum of details, executed to perfection in a natural way. It's not about going the extra mile – that's our job. I like to be the number one; I am not interested in being the number two."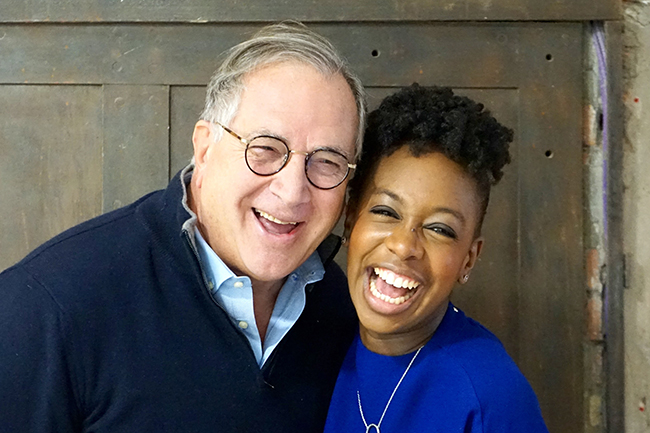 Veronica Salvo, Regional HR Director, Continental Europe

What are the traits you look for in a candidate?
"I look for attitude and values. Attitude is difficult to see in a one-hour interview, so I always ask the candidate, 'What do you stand for? What is that one thing you will never compromise on? What motivates you and makes you the person you are, and how would you bring this into my company and how will you impact my company to continue to be a great place to work?'"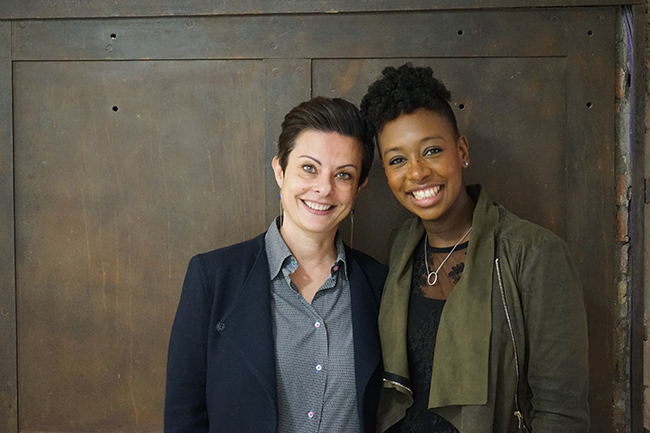 Shola Adeyemo, PR and Marketing Manager, Transcorp Hilton Abuja

What is your personal interpretation of The Hilton Effect? What effect has working at Hilton had on your life?
"People see me as a thought leader. When I talk about the industry, my opinion counts. This is only possible because of the fact I have been part of Hilton story. When I speak people listen to me, it's amazing, there is a leadership expectation…My career started with Hilton and it's going to end with Hilton."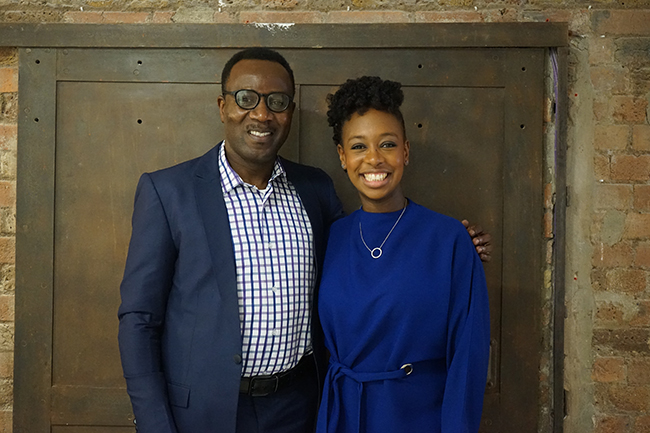 Marwa Kasrawi, Cluster Director of Sales, Hilton Alexandria

How do you get offered support as a working mother?
"I wanted to extend my maternity leave, and my GM made me a very attractive offer. He said I know how important it is for you to go back to work and want you to stay with your child, too. He gave me a vacant apartment to take my child to every day with his nanny, which was just steps away from my office. I had the full support from everyone around me to supervise my team, and I had my child with me at work. It was amazing, I will never leave Hilton!"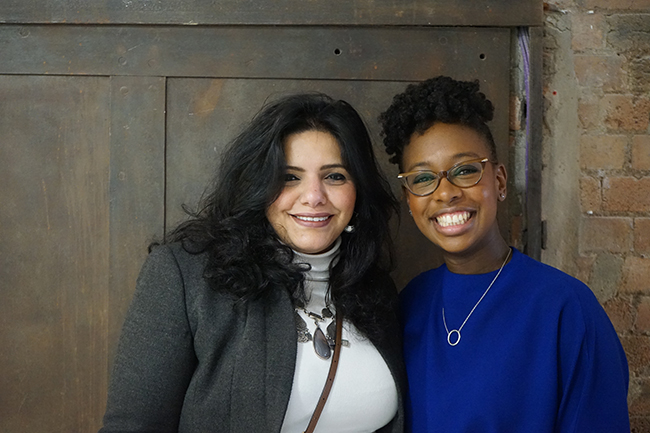 Maureen Forbes, Breakfast Host, Hilton Brighton Metropole

What does good hospitality mean to you?
"I am a gossiper, and I make it personal. I make the guest feel like they are getting a service. I just make people feel special, that they have come to a space that wants them, they aren't just anybody. The first thing you should do when you see anyone is smile...I will continue to work at Hilton until they say 'it's about time you retired Maureen!'"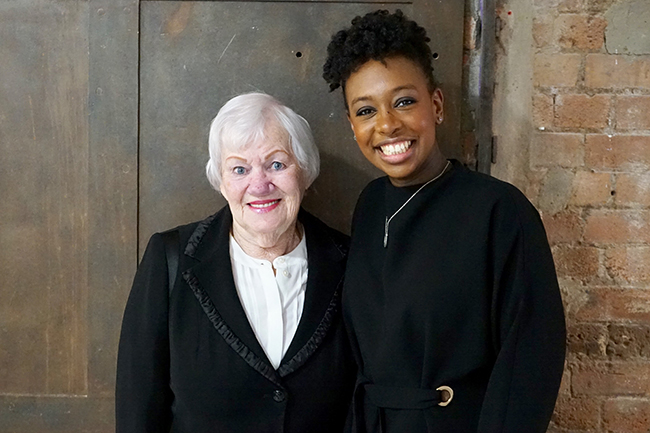 Evgeniya Khalyavka, Development Manager, Middle East & North Africa

How do you Thrive?
"I really look forward to going to work every day. You never know in development what each day will bring you – a call can come in about a potential owner from Morocco or Dubai. And it's the same with travel, one day you are here and then the next day you need to be somewhere else!"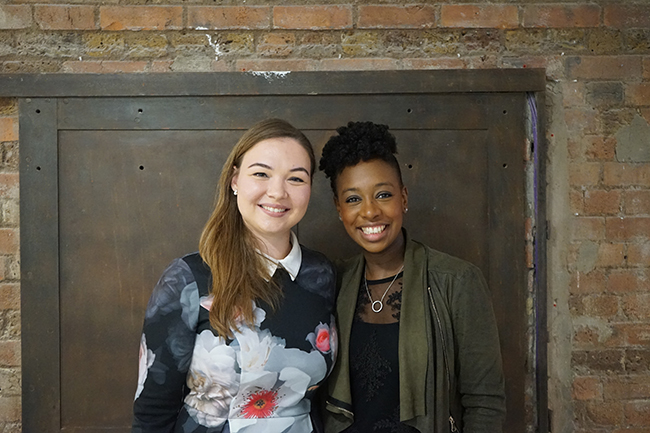 The series has been created by the Board of Future Generations, a cross-functional group of 12 young professionals from across Hilton EMEA who came together last year with the with a mission to provide fresh perspectives on Hilton's key strategic priorities.