Well-known hot spots such as New York and Miami offer travelers a wealth of entertainment and excitement. But while these bustling destinations are certainly worth the hype, there are also an abundance of lesser-touted cities that pack in the fun and receive a fraction of the fanfare they deserve. When planning your next long weekend getaway, try checking out one of these seriously underrated vacation spots where you can find delicious eats, lots of culture and smaller crowds (not to mention a more economical price tag)!
Milwaukee, Wisconsin
Chicago's storied past, thriving nightlife and unique regional food offerings make it a popular vacation destination, but just 90 miles north of the Windy City you'll find another midwestern waterfront town that many travelers bypass. Those who do visit Milwaukee are rewarded with a charming RiverWalk that weaves through the heart of the city and showcases the region's German heritage, artistic exhibitions and brewpubs. A walk along this thoroughfare takes you through notable neighborhoods, including the Historic Third Ward, which has been named Wisconsin's "SoHo" due to its artistic atmosphere. You'll also find Old World Third Street, which features cobblestone-lined streets and European-style buildings. For easy access to the lively RiverWalk, book a stay at the ideally-situated Hilton Garden Inn Milwaukee Downtown.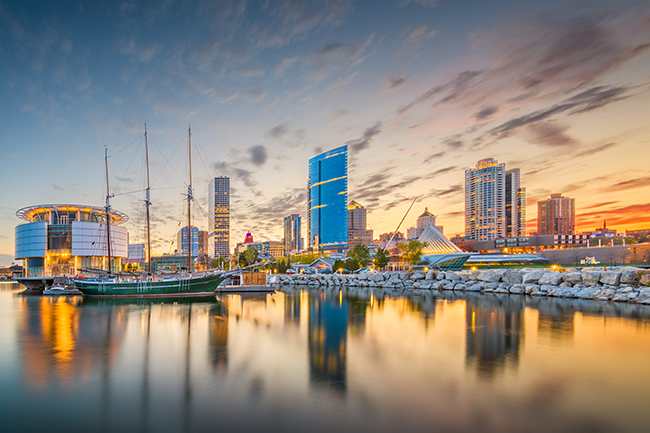 Credit: Sean Pavone
Boise, Idaho
When people think about the Pacific Northwest they may conjure up visions of dense forests, cozy coffee shops and lots of opportunities for epic outdoor adventures. While cities such as Seattle and Portland, Oregon are commonly regarded for their indie culture and trendy arts scene, nearby Boise is frequently omitted from any such fashionable lists. However, the capital of Idaho is home to beautiful parks, great museums, delicious dining and unique attractions. Here you can take in scenic views and outdoorsy fun at the Boise River Greenbelt, admire contemporary art at the Boise Art Museum or street art in Freak Alley, and shop for local wares at the vibrant Capital City Public Market. Stay at Home2 Suites by Hilton Boise Downtown, located in the city's Basque Block, where you can learn about the city's Basque culture, from food and music to history and art.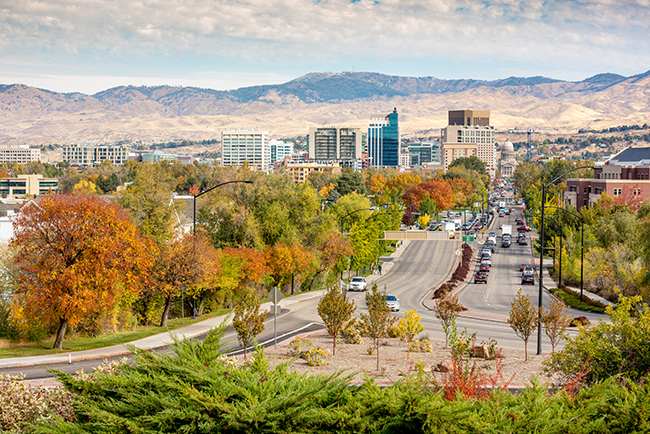 Credit: Charles Knowles
Providence, Rhode Island
Providence holds the unique title of being the largest city in the smallest state. It's this fusion of city feels mixed with quaint, New England charm that makes this oft-overlooked capital city such a delight. Known as "the Creative Capital," Providence has a thriving art and culinary scene. The city is home to the Rhode Island School of Design, giving Providence an indie, artsy feel, which is evident in the creative menus found at its many restaurants and food trucks. From snacking on the official state appetizer, Rhode Island-style calamari, to sampling quirky regional specialties like coffee milk, stuffies (stuffed clams), clam cakes and Del's Lemonade, you'll never go hungry while visiting this underrated foodie destination. To stay close to the action, reserve a suite at Homewood Suites by Hilton Providence Downtown.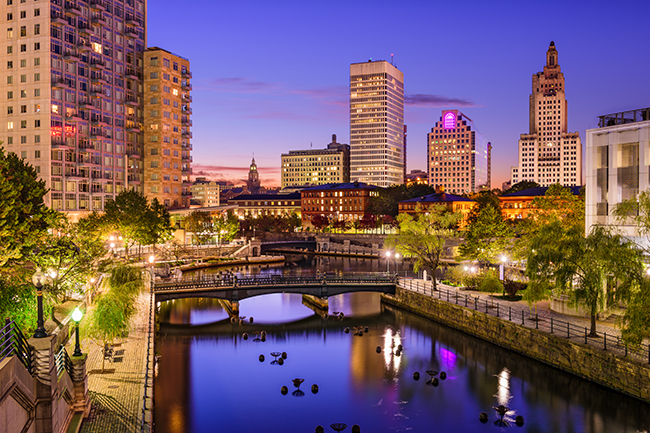 Credit: Sean Pavone