Hitting the road this October for some Halloween thrills? You might be tempted to plan a trip to a well-known spirited locale such as Salem, Massachusetts, or a shockingly over-the-top event at a theme park in Orlando, Florida. However, there's a hair-raising amount of boo-tique charm to be found in lesser-known towns across America. This October, take the road less traveled and let one of these delightfully boo-tiful destinations whet your ghastly appetite for adventure.
Revel in the Spirit of Halloweentown in St. Helens, Oregon
Located just 30 miles outside Portland, Oregon is the ethereal town of St. Helens, which served as a filming location for "Twilight" and the Disney Channel movie "Halloweentown." Today, this Pacific Northwest city celebrates its supernatural cinema legacy during a six-week Spirit of Halloweentown event featuring haunted houses, ghost walks, art displays, celebrity autograph sessions and more. Fans of the movie "Halloweentown" will also delight in a recreation of the town's big pumpkin, which is proudly displayed in St. Helens' courthouse plaza.
Where to Stay: Portland is also home to a variety of Halloween-themed activities, including the West Coast Giant Pumpkin Regatta, corn mazes, costume parties, haunted houses and even a themed half marathon. Check into Homewood Suites by Hilton Vancouver-Portland, which affords you easy access to all these experiences, not to mention sweeping views of peak autumn colors throughout the Columbia River Gorge.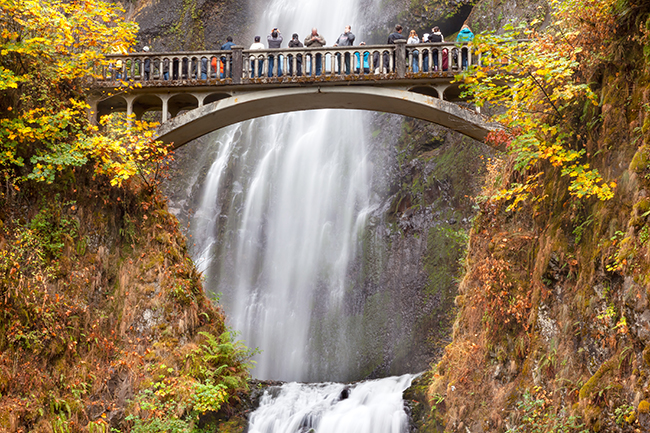 Take a Lighthearted Trip to the Underworld in Hell, Michigan
This Halloween you can travel to Hell, literally. This small Michigan town embraces its unusual name with a quirky variety of infernal experiences that are perfect for Halloween fans. Grab lunch at the Hell Hole Diner, then stop in for a Gravedigger Sundae from the Creamatory at Screams Souvenirs from Hell & Helloween. While in town, you can even buy your own square inch of Hell, pick up a diploma from Damnation University, or become the mayor of Hell for one diabolical day!
Where to Stay: To avoid spending an eternity in Hell, arrange accommodations closer to Detroit. Hampton Inn by Hilton Detroit Dearborn is the perfect option as it offers a free shuttle service to experience Hallowe'en in Greenfield Village. Boasting more than 1,000 illuminated jack-o'-lanterns, ghostly performances, storybook dining experiences, a Hallowe'en Express train and more, this annual event offers daytime fun for all ages, as well as a spookier atmosphere come nightfall.
Explore a Real Ghost Town in Garnet, Montana
In the late-19th century, Garnet was home to 1,000 residents and flourishing as a gold mining mecca. But when the gold rush went bust, so did the town, and a 1912 fire destroyed much of what remained. Since then, this mountain town has been deserted and is now rumored to be home to some ghostly inhabitants. Reports of music and laughter coming from the now-empty Kelly's Saloon have given the building a reputation for having different kinds of spirits in residence, and this historic structure is just one of several you can tour on your visit to this ghost town. 
Where to Stay: Book a stay in nearby Missoula and you're just a short drive away from several other mining ghost towns, such as Coloma, Bannack and the Old Atlantic Cable Mine, each of which offers a rich and storied past. DoubleTree by Hilton Missoula – Edgewater is located a short walk from the craft breweries in downtown Missoula, where you can calm your nerves with a Pumpkin Ale or Oktoberfest style beer after a day full of eerie exploration.