When traveling with kids, it matters where you stay. A recent Hilton For The Stay survey reveals families seek out child-friendly amenities when hitting the road with young ones in tow, including outrageous pools, kids' and family programs and spacious suites and connecting rooms to give everyone the space they need to ensure a great stay. The findings coincide with findings from the Family Travel Association (FTA), which found 84% of families prefer to stay in hotels when traveling with kids. And when the FTA asked families where they most wanted to travel, it was an easy decision for 66% of those surveyed: The Beach. Year after year, families seek vacations along stretches of soft, sandy coastline blending into crystalline waters.
Where are the hottest (pun intended) beach destinations for families to enjoy for spring break and beyond? The top domestic and international destinations uncovered by the FTA are filled with sun, surf and sand, including these favorite beach destinations perfect for spring break.
California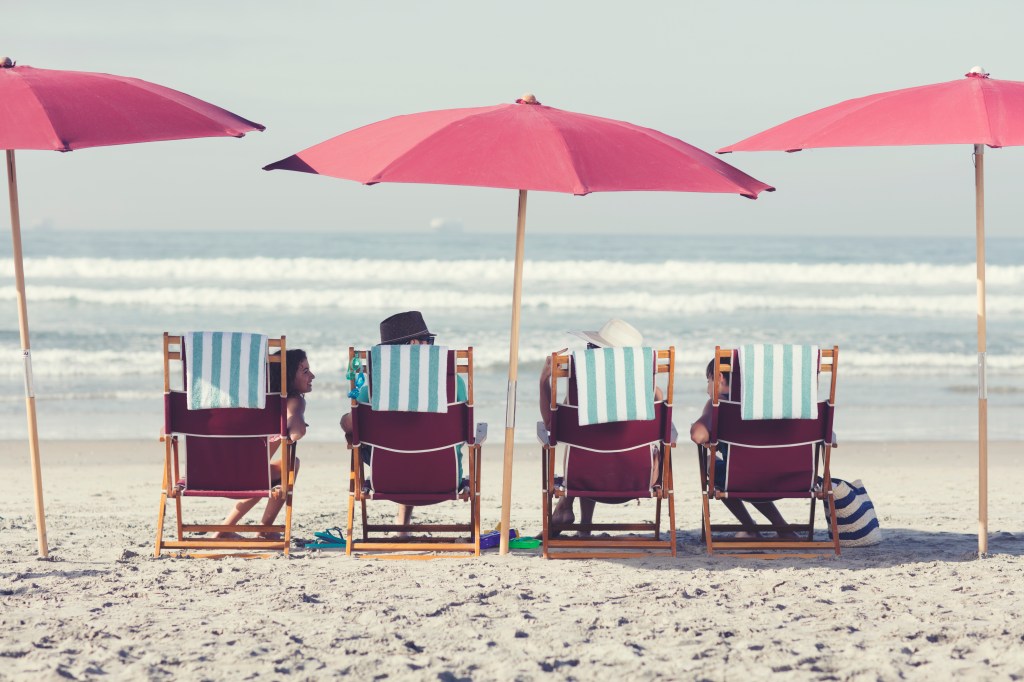 Although the entire state of California offers 840 miles of coastline, it's Southern California that becomes a beacon during the spring months, offering the warmest weather. From Los Angeles' star-studded and palm-tree-lined sand to Orange County's surfing havens and theme parks to San Diego's history and museum-filled attractions, families will find activities aplenty near California's most famous beaches. And when it comes to famous, stay at the legendary red-roofed Hotel del Coronado, Curio Collection by Hilton, a grand dame of beachfront resorts in the U.S. since it first opened in 1888. Families will enjoy the luxurious new Shore House at The Del, featuring 75 one- to three-bedroom residential-style seaside offerings that make everyone feel at home after days catching waves with the best SoCal surf instructors, lounging poolside in private cabanas, immersing in one-of-a-kind Ocean Explorers adventures (ages 5-12) or snuggling up on the sand for fireside s'mores or movies.
Florida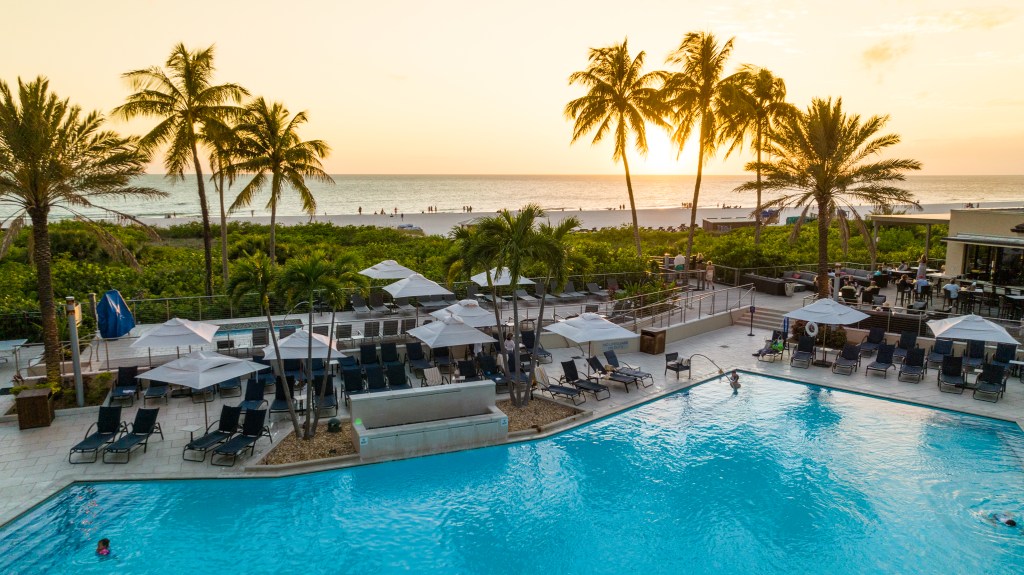 One of the most sought-after vacation spots with 825 miles of sand, families have a wide variety of beachfront locales in the Sunshine State, stretching from the Florida Panhandle to the Florida Keys. Hilton Hotels & Resorts are scattered about the state to offer beachfront amenities for families and kids of all ages, such as Hilton Marco Island Beach Resort and Spa, found on the pristine white sands of the Gulf of Mexico. The boutique-style beach property features a beautiful beachfront pool and upscale dining spots that are the perfect perch for taking in the fantastic sunsets that make Southwest Florida so popular in the spring months.
Hawaii
When seeking a fun-filled and exotic spring break escape, paradise awaits in the Hawaiian Islands. Here, tropical rainforests and beaches of sand ranging in color from golden to pink to black set a unique backdrop for a family escape. One of the islands' most famous beaches, Waikiki, is often credited as being the modern birthplace of surfing, thanks to Olympian Duke Kahanamoku, who still welcomes visitors to Honolulu as a 9-foot bronze sculpture at the entrance to the famed beach. In the heart of the area's array of water sports, restaurants and shops awaits Hilton Hawaiian Village Waikiki Beach Resort. From kayaking in a saltwater lagoon to taking a plunge down a waterslide into a sparkling outdoor pool, Hilton Hawaiian Village is filled with tropical fun. Don't miss the resort's Waikiki Starlight Luau for an authentic Hawaiian experience under the stars before retiring to the exclusive Ali'I, the Rainbow Tower or Tapa Collection rooms and suites. Next door, rooms in the Hilton Garden Inn Waikiki Beach can accommodate up to six with a mini-fridge and microwave helpful for keeping snacks for little ones at the ready. With a beachfront pool and onsite TR Fire Grill and its Hawaiian-sourced dishes, the whole family is welcome at Hilton Garden Inn as it's also pet-friendly.
Mexico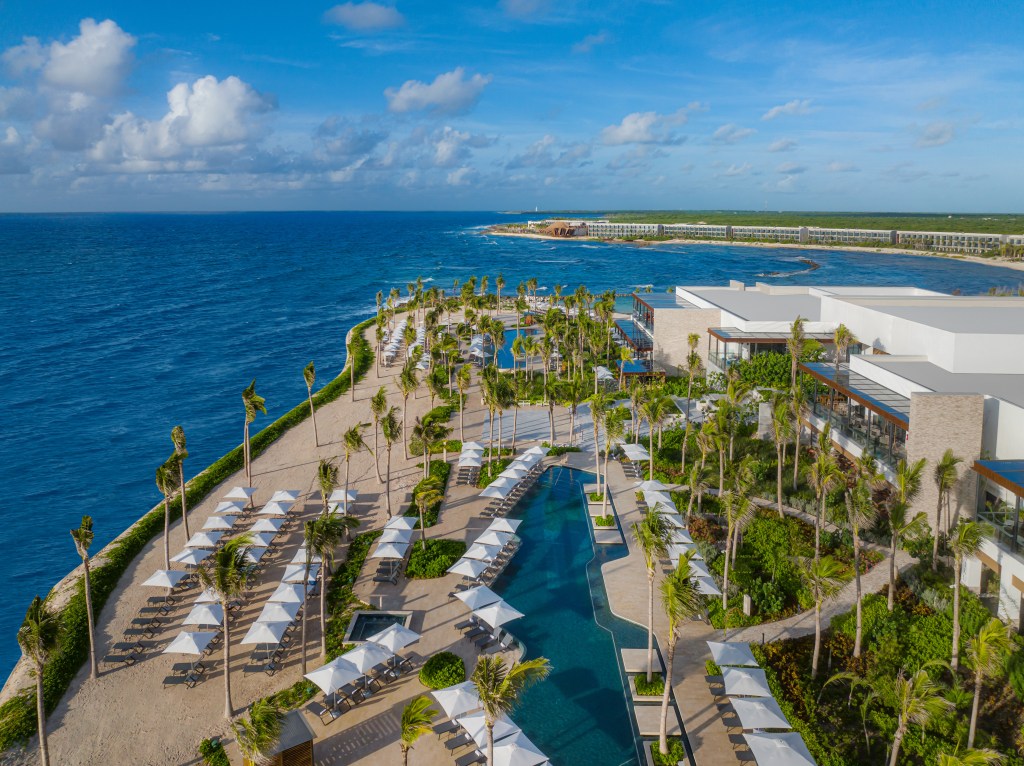 Cancun and the Riviera Maya have long been spring break destinations, with travelers delighting in the vast offering of all-inclusive resorts with expansive resort pools overlooking wide stretches of beach. Hilton is home to six all-inclusive resorts in Mexico, including Hilton Tulum Riviera Maya All-Inclusive Resort, Hilton's largest resort in the Caribbean and Latin America with 735 rooms and suites, including the premier Enclave room with enhanced service, private experiences and access to the Enclave Lounge, and more than a dozen restaurants in which to feed even the most discerning child's palate. There's never a dull moment at Hilton's all-inclusives, from watersports to kids' clubs, culinary programs to local artisan events, and wellness events to fitness programs, all ages will be entertained before settling into spacious family rooms with living areas every evening.
Aruba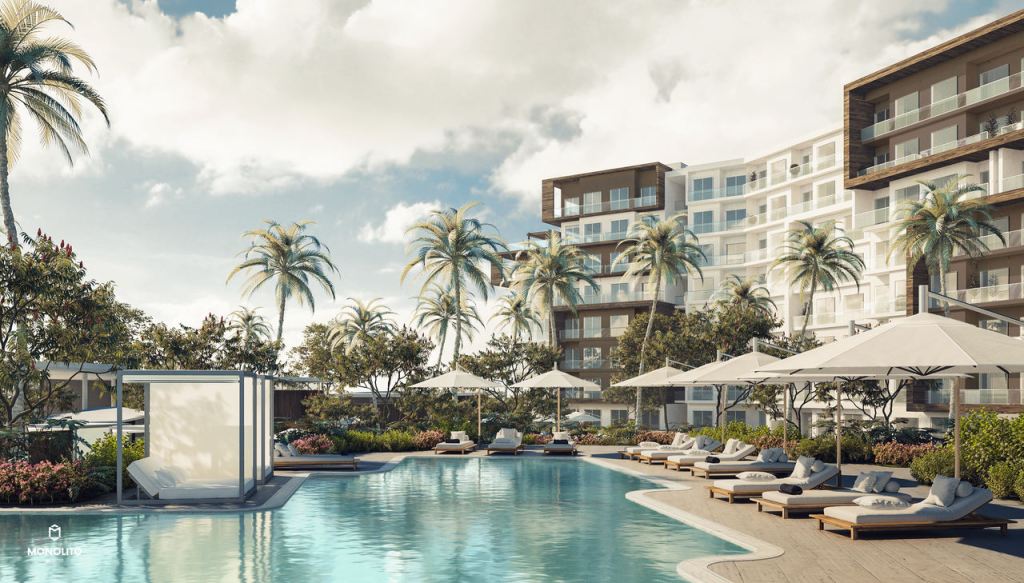 With its slogan "one happy island," families know a trip to Aruba will be filled with smiles. Travelers can't get enough of white-sand resort vacations to Eagle and Palm Beaches, each filled with palapas for families to gather. Opening just in time for spring break travel, Embassy Suites by Hilton Aruba Resort begins welcoming families to Eagle Beach in January. The new 330-room all-suite resort offers spacious family accommodations for up to six guests with living and dining areas. When not splashing in the Caribbean Sea or the hotel's expansive pools (including a children's pool), tots to teens can enjoy activities like scavenger hunts, and the whole family can fuel up on a complimentary breakfast buffet with made-to-order omelets and dinners at one of five on-site food and beverage outlets.
Dominican Republic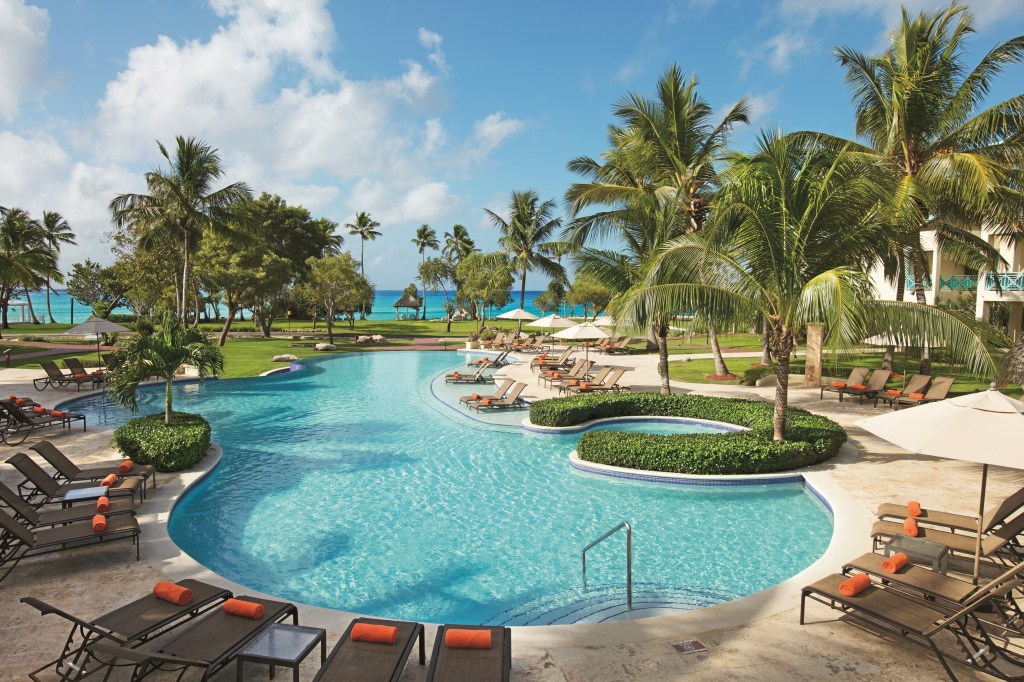 The popularity of the Dominican Republic continues to grow as families discover its welcoming people, rich rain-forested highlands and expansive beachfront resorts, many flanked by vibrant green golf courses. Families flock to the island's pristine coast found along the resort area of La Romana, where Hilton La Romana, An All-Inclusive Resort provides a tropical escape. Families can explore the lush jungles nearby or be enchanted by the resort's water park and four resort pools, private beach, kids' and teen's clubs, dive center and array of six restaurants and eight bars and lounges. Family-sized rooms offer swim-out options or suites with separate living and sleeping areas with private terraces.
Because it matters where you stay when visiting the beach, Hilton Honors members booking a stay using the free Hilton Honors app can book their stay, select their room, check in, unlock their door with a Digital Key and check out, all from their smartphone. Not a Hilton Honors member? Click here to sign up for free.