Engaging in favorite holiday traditions are a treasured part of celebrating the holiday season. Some traditions have cultural significance and are heavily interwoven into your family's history, whereas others may be fun additions to your winter routine that came about in more recent years.
Traveling during the holidays can expose you to the customs of other regions — and embarking on these kinds of explorations may just help your family uncover new ways to celebrate in the future. 
Here are a few international destinations that offer striking holiday traditions that are sure to make for a memorable holiday season.
Feast on Tamales in Mexico City
Food is an integral part of many family holiday traditions. Whether you chow down on an American-style roast turkey or a customary Japanese feast of fried chicken (It's true: fried chicken is so popular for the holidays in Japan that you'll find lines out the door in December), you're likely to have at least one culinary custom that you hold dear. For many in Mexico, holiday tamales have long been an important part of the food culture. These hearty meat-filled corn husks have kept bellies warm and full through the winter for centuries, with some dating the tradition back to before the 1500s.
Today there are many locations where you can get a taste of this significant culinary creation. Tamales are available in abundance in Mexico's largest and most populous city, Mexico City, and are often eaten for both breakfast and a late-night snack. Despite being painstakingly handcrafted, tamales are incredibly affordable, meaning you'll have lots of extra dinero for sightseeing during your visit. While you're there, stay at Umbral, Curio Collection by Hilton, where you can enjoy an art gallery, rooftop pool, hanging garden, mini cinema and an extensive vinyl record collection, located just steps away from Zocalo square.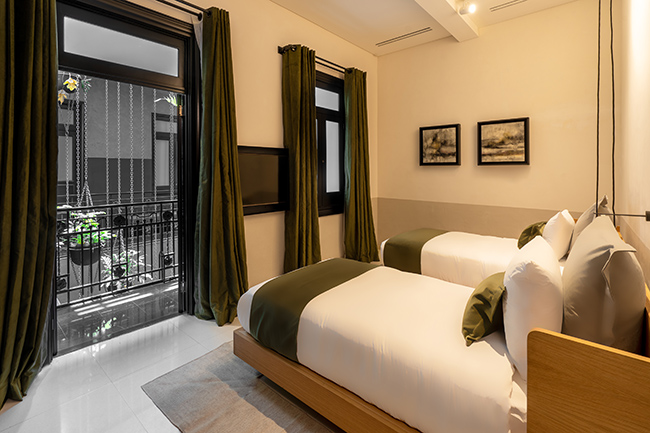 Dress Up for Iceland's Yule Cat
While the winter holidays are generally regarded as a time for good cheer in the United States, celebrations in Europe may offer supernatural — and sometimes sinister — holiday traditions and figures. Austria has a beast-like punisher known as Krampus. In Italy presents are delivered by a kindly witch called Befana. And Iceland has the scary kitty Jólaköttur. This huge, vicious Yule Cat reportedly comes out on Christmas Eve to eat those who are not dressed in their newest finery. The tradition originated with farmers as a way to encourage workers to finish processing the autumn wool before the holiday, and it remains part of Icelandic folklore today. 
Take shelter at Reykjavik Konsulat Hotel, Curio Collection by Hilton, which was once a department store owned by Consul Thomsen's family, the hotel offers original 1900s stone walls, and a toasty sauna and whirlpool to warm up in after a chilly day of winter exploration.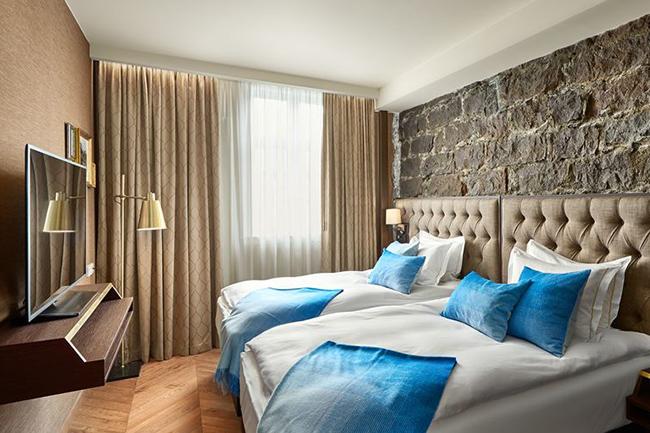 Go Caroling During Mari Lwyd in Wales
From late December through January, the celebration of Mari Lwyd is supposed to bring the Welsh good luck. Here, a knock at your door might reveal a strange visitor: a caroling horse! More accurately, this "horse" is a festively decorated horse's skull attached to a long wooden pole, accompanied by some local residents. This skull is known as Mari Lwyd (the Grey Mare) and she's part of a caroling tradition that is thought to have originated with ancient Celtic rites. Carolers may engage other residents in rhyming contests, and they're often rewarded with food and drink for their troubles.
While in Wales, book a stay at Hilton Cardiff, located two blocked from Cardiff Castle and less than a half-mile from the National Museum of Cardiff, or Hilton Garden Inn Snowdonia. If you stay through New Year's Day, you may even see youngsters going to door-to-door to collect their Calennig: small treats and gifts distributed to Welsh youth as part of a trick-or-treating style ritual. Cardiff also offers a Calennig celebration for the whole family to enjoy, including free live music, fairground rides, a fireworks display and ice-skating as part of the city's Winter Wonderland event.