For many Americans, autumn used to mean the return of football, the start of school and preparing for one of the most highly anticipated nights of the year: Halloween. In 2020, though, the season will undoubtedly look a lot different.
With the continued threat of COVID-19, the CDC recently issued new safety guidelines encouraging Americans to take a more cautious approach to fall and the upcoming holiday season. And while many traditional fall favorites have been advised against, there are still plenty of ways to get into the spirit while adhering to these additional safety recommendations.
Below are some of the most beloved fall activities for the whole family, with options throughout the country. And no matter how you plan to celebrate this year, Hilton will be there as your home base while on the road. With Hilton CleanStay's industry-leading standard of hotel cleanliness and disinfection implemented at all hotels around the world, guests can feel safe on their fall journey and celebrate the spooky season without fear.
Pumpkin Patches & Fall Farmlands
What to Do
Pumpkin patches are one of the few traditional fall activities that the CDC has recommended for safely celebrating this year. With added safety measures and limited capacity requirements, Lowe Family Farmstead in Kuna, Idaho, is the perfect place to experience fall. The Farmstead's corn MAiZE has repeatedly made the list of America's Top 10 corn mazes, with this year's MAiZE design featuring an 18-acre cornfield ode to man's best friend: dogs. With pumpkin patches, U-Pick flower fields, rides, slides and several games to choose from, the Farmstead is the perfect seasonal playground for fall enthusiasts of all ages.
Where to Stay
Home2 Suites by Hilton Nampa is the perfect home away from home for family getaways. This all-suites hotel, complete with living, cooking and sleeping areas in every room, is designed to provide guests with everything they need to feel at home while on the road. Spend a day getting into the fall spirit at the Farmstead this autumn, check out the nearby Wahooz Family Fun Zone or do a quick visit to downtown Boise.
Hilton Honors members can stay at Home2 Suites by Hilton Nampa for 23,000-30,000 Points per night.
Haunted Drive-Thrus
What to Do
The haunted house experience often includes overcrowded hallways with screams coming from every direction. In a pandemic world, this is no longer acceptable. A better alternative for this year is drive-thru haunted attractions. Created by a Cirque du Soleil veteran and award-winning entertainers, The Horrorland in Miramar, Fla., is a first of its kind drive-thru haunted house experience designed to "satisfy the need to be scared in a safe environment." Guests are asked to turn off their radios, roll down their windows and slowly drive through six themed passages featuring a cast of haunted house favorites.
Where to Stay
The start of the fall season doesn't have to mean the end of warm weather. At DoubleTree by Hilton Hotel Sunrise – Sawgrass Mills, guests can hold onto the last remnants of summer with South Florida's sunny days and mild temperatures, perfect for when this spooky season gives you the chills. Plus, it is just a short drive away from popular Fort Lauderdale attractions and beaches.
Hilton Honors members can stay at DoubleTree by Hilton Sunrise-Sawgrass Mills for 23,000-40,000 Points per night.
Drive-In Scary Movie Marathons
What to Do
While scary movies can be enjoyed any time of year, marathoning them during the days leading up to Halloween turns the fear factor up a notch. With ticket deals, private (car) seating and radio sound options, drive-ins are the perfect COVID-19 movie theater substitute. Just in time for the holiday, "Halloween," "Halloween 4" and "Halloween 5" are returning to select theaters and drive-ins this year. Stop by Midway Drive-In & Theater in Sterling, Ill., for the special "Halloween" showing, as well as several Halloween classics and favorites that the entire family can enjoy throughout the month of October.
Where to Stay
Embassy Suites by Hilton Rockford Riverfront is perfect for planning a mini getaway. With two on-site restaurants; a seasonal bar and outdoor patio; and spacious studio or two-room suites, the hotel has everything that guests need to feel at home. Venture out into the city, spend a day admiring nature at Anderson Japanese Gardens or indulge in all things apple at Curran's Orchard.
Hilton Honors members can stay at Embassy Suites by Hilton Rockford Riverfront for 33,000-60,000 Points per night.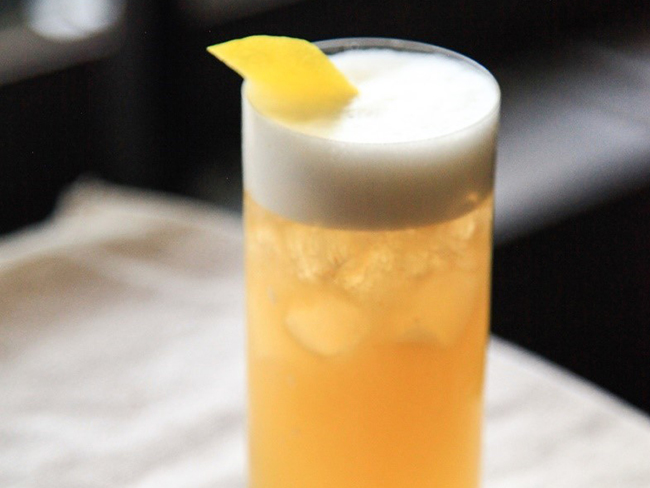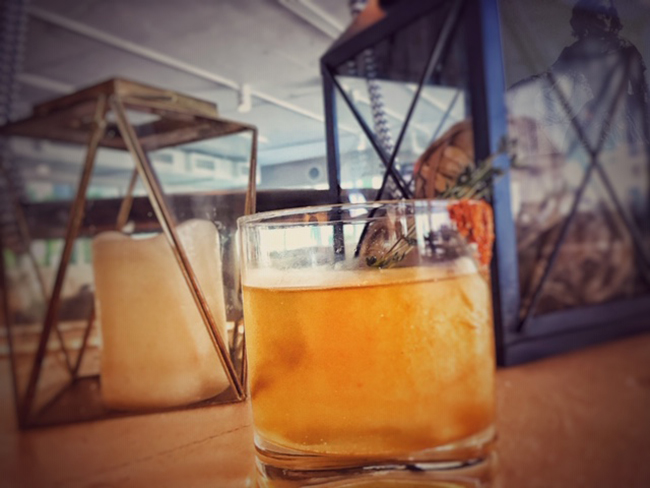 Hilton Fall Cocktails
Hilton has several cocktail and mocktail recipes, great for mixing up at home. Below are Hilton holiday cocktail recipes that can be enjoyed at home, or on a night out, this fall season.
The Rooftop by JG's Apricot Collins Cocktail Recipe from Waldorf Astoria Beverly Hills:
2 oz Black Infusions Apricot Vodka
1 Bar Spoon Apricot Jam
½ oz Busnel Calvados
1 oz Lime Juice
½ oz Simple Syrup
Fill shaker with ingredients and dry-shake hard. Add ice and shake again. Pour into a highball glass and finish with a splash of tonic water and fill with soda. Garnish with a lemon twist.
If at-home mixology isn't your cup of tea, consider stopping by a Hilton restaurant for a drink. Visit The Reach Key West, Curio Collection by Hilton for a Day of the Dead themed cocktail.
Hilton Honors members can stay at The Reach Key West, Curio Collection by Hilton for a maximum of 80,000 Points per night.
Mary's Apparition Cocktail
Offered at the hotel's signature restaurant, Four Marlins, and inspired by Key West's cemetery, the restaurant's Mary's Apparition spooky cocktail is a semi-transparent cocktail featuring Tito's Vodka and home-brewed Bloody Mary mix. Reminiscent of compressed tomato water with the full body taste of a traditional Bloody Mary, the mixture takes three days to prep and the cocktail is garnished with a special rim mixture of vibrant freeze-dried vegetables.
Book with Hilton Honors
No matter where your autumn adventure takes you this season, make sure to tap into the advantages of Hilton Honors. Through the award-winning Hilton Honors app and Digital Key technology, members have the option for a contactless arrival experience. Guests can check in, choose their room, access their room with a digital key and check-out using their mobile devices through the Hilton Honors app at nearly 5,000 hotels. 
In addition to program extensions to grant maximum flexibility to travelers, Hilton is providing Hilton Honors members even greater value when they redeem their Points on stays across Hilton's 18-brand portfolio by recently lowering Point pricing at many U.S. hotels. Until the end of 2020, members can also earn double Hilton Honors Bonus Points per stay as well as double night credits through the Double Rewards global promotion. Members can register at HiltonHonors.com/DoubleRewards. Once registered, every night between now and December 31 counts twice towards earning the next tier status, plus even more Points to use toward a future hotel stay. Check out Hilton Honors' Points Explorer tool to explore destinations and book your stay.