Where to squeeze in a Hilton babymoon before your own lord or lady arrives
The royal baby watch has officially begun! And even with the delivery clock ticking, the royal couple hasn't skimped on pre-baby travel. But why should they get to have all the fun?
While pre-baby vacations may seem a tad royal, they aren't just for royalty. And their formalization as "babymoons" has couples around the globe planning or considering one last getaway before the big day.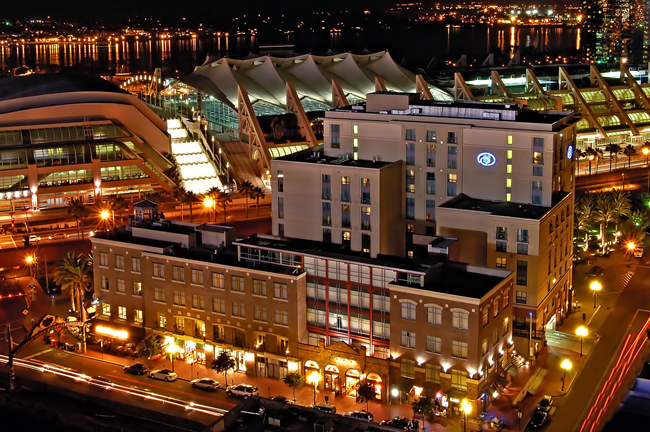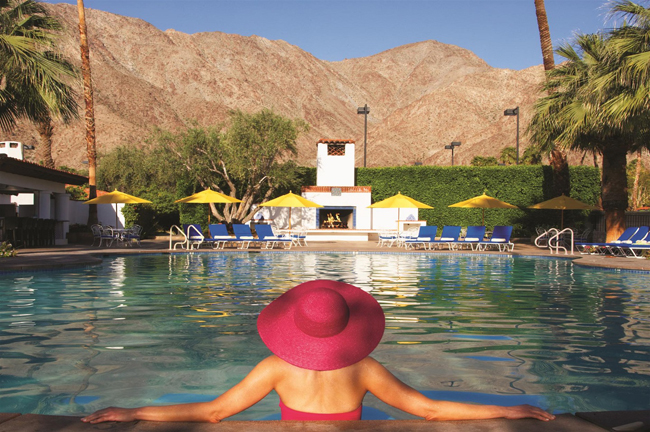 The aptly coined "babymoon" has grown more popular in recent years as expectant parents look for ways to relax and connect before their new arrival – especially if they'll be welcoming their first child. For some that means a relaxation-only escape to a one-stop-shop resort that they don't have to leave. For others it means a mix of R&R and exploration beyond their hotel. And for a lucky few contest winners, it will mean their hotel stay is free.
If you or another parent-to-be live in the U.S. and need the royal treatment before welcoming a prince or princess into the world, enter @HiltonHotels Royal Babymoon Giveaway, which includes a two-night stay at any Hilton Hotels & Resorts property. To enter, reply to this @HiltonHotels tweet and tag an expectant friend (or yourself). Official contest rules are available here.
There's a contest for U.K. parents closing in on their due date too – eight sets of them, in fact. First-time parents expected to give birth in April 2019 can enter for a chance to win a one-night babymoon experience at a participating Hilton Hotel & Resorts property in the United Kingdom. For more information on how to enter and full contest rules, see here.
Or to start planning on your own, try these hotels and destinations that are sure to deliver.
Fit for the Royal Baby
For those looking to vacation like a royal: a "safari-like" getaway.
Hilton San Diego Gaslamp Quarter (San Diego, California): It's no secret that the expected royal baby has adventurous parents who've safaried and roamed the globe, but for those looking to avoid certain destinations that may require special planning for pregnant women, a "safari-like" getaway closer to home is a great alternative. With the sleek and stylish Hilton San Diego Gaslamp Quarter as your home base, explore the acclaimed San Diego Zoo just 10 minutes from the urban boutique hotel. Upgrade your visit with one of the zoo's immersive packages that allow you to get up-close-and-personal with exotic animals.
For some additional royal-like getaways, consider vacationing among the royals at the London Hilton on Park Lane, which is set in the heart of fashionable Mayfair and provides easy access to West End theaters, historic landmarks (Buckingham Palace is only steps away), and the famous shopping districts of Oxford Street, Knightsbridge and Bond Street. Step inside the hotel and find elegant rooms with stunning views and world-class dining with Michelin-starred restaurant Gavin at Windows. 
Beach Getaway
For those looking to sip tropical drinks while watching the waves.
Casa Marina, A Waldorf Astoria Resort (Key West, Florida): The Florida Keys are the ultimate travel destination for a no-passport-required, Caribbean-esque babymoon. Stay at Casa Marina, A Waldorf Astoria Resort, which boasts the only private beach on the island. Spoil yourself with a mid-morning nap swinging between the palm trees on the resort's beachside hammocks, lounging alongside one of two oceanfront pools or indulging in a therapeutic spa treatment in a private beachfront cabana. The resort also serves up local ingredients at the open-air Sun-Sun Beach Bar & Grill, perfect to enjoy the turquoise waters while watching bucket list sunsets and sipping tropical drinks.  Or, venture out to nearby Duval Street for restaurants, art galleries and boutiques.
Prefer to rejuvenate and relax on the Pacific Ocean? Head to Waikiki for a sun-filled stay at Hilton Hawaiian Village Waikiki Beach Resort.  
Spa Retreat
For those looking to relax and unwind with special prenatal or other services. 
La Quinta Resort & Club, a Waldorf Astoria Resort (La Quinta, California): Nestled beneath the beautiful Santa Rosa Mountains and offering championship golf courses, an award-winning spa, multiple pools and five outstanding restaurants, this luxury desert retreat offers the ultimate Palm Springs getaway for parents-to-be. For maximum relaxation, head to the award-winning Spa La Quinta for special pre-natal treatments designed to sooth and pamper, or an array of other treatments that men and adopting parents can enjoy.
Prenatal Treatments:
Mommy-to-be Massage: Indulge yourself during this journey with a zen blend-infused prenatal massage.
Mommy-to-be Polish: Let your radiant glow shine through as spa technicians exfoliate your skin with organic UNZENTED shea butter-infused body polish, followed by a zen blend-infused prenatal massage.
Mommy-to-be Ultimate Ritual: Enjoy this customized prenatal ritual as you experience the UNZENTED shea butter-infused body polish followed by the zen blend-infused prenatal massage to relax you and your little one. You'll then be escorted to the resort's salon for a spa pedicure while sipping a yummy zen blend-infused tea. And don't forget your complimentary ZENTS UNZENTED gift to continue the relaxation at home.
More Options:
Thai Massage: A combination of rhythmic muscle compression and stretching to promote increased flexibility, range of motion and relief of joint and muscle tension. Creates a relaxed and balanced mind and body. Performed over loose-fitting clothing.
Himalayan Salt Stone Massage: Relax your entire body, mind and spirit while you experience this full body Himalayan salt stone massage. Feel stress, tension, and toxins melt away. Himalayan salt promotes healthy blood sugar, improves digestion and supports a healthy respiratory system and sinuses.
Gentleman's Facial: Cleansing, clarifying and boosting energy are at the forefront of this facial. Customized to the needs of male skin and their daily rituals, this treatment supercharges the face while soothing irritation from shaving and moisturizing the skin for long-lasting results.
Some additional standouts for a tranquil spa vacation include DoubleTree by Hilton Paradise Valley Scottsdale, which uses a special body support cushion during massages for expectant moms and Hilton Richmond Hotel & Spa/Short Pump in Virginia, which offers a full-service spa and award-winning restaurant on site. 
Active Escapes
For those looking for a getaway that will stimulate body and mind.
Hotel Del Coronado, Curio Collection by Hilton (San Diego, California) Hotel Del Coronado, Curio Collection by Hilton offers activities perfect for parents-to-be who are looking to combine fitness and relaxation on their babymoon getaway. Try a beach-side fitness class such as spinning or yoga, or the popular mermaid fitness workout that combines swimming, cardio and strength training. Indulge at the spa with treatments that include prenatal massages and hydrating belly masks and body wraps. Then wind down with fun, leisurely activities like Painting by the Sea, Movies on the Beach and ROAST, the hotel's sunset s'mores experience.
The following Hilton hotels also help parents-to-be stay active: Hilton Sedona at Bell Rock offers private training sessions, Aqua Yoga, Tai Chi and hiking among scenic red rocks. The sprawling Pointe Hilton Tapatio Cliffs Resort in Phoenix, offers poolside yoga, guided hikes, on-site tennis courts and access to Falls Water Village with acres of pools, waterfalls and sun-drenched terraces for lounging and relaxing.