Select Hilton properties plan packages and more for Pride Month 
For decades, Hilton hotels have served as safe and welcoming environments for all, ensuring that LGBTQ+ guests can experience Hilton's signature hospitality when they're attending events and unique curated experiences that come with Pride celebrations around the world. From Pride-themed welcome packages and specialty cocktails to inclusive social events and special giveaways, see how Hilton is helping guests celebrate Pride Month with a memorable stay.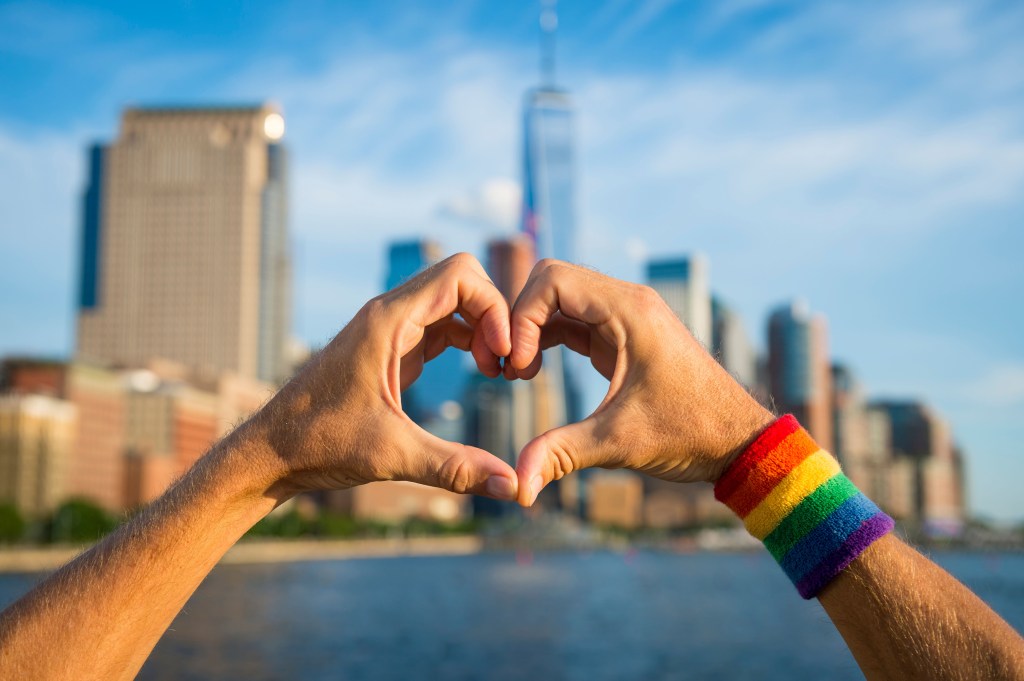 New York
With a vibrant and historic LGBTQ+ community, New York's Pride Month celebrations are among the largest and most exciting in the world. Events take place across the city, attracting tens of thousands to its grand finale, the Pride March, on June 25, passing the Stonewall National Monument and commemorating the first gay rights march that took place on the streets of Manhattan in 1970.
Where to stay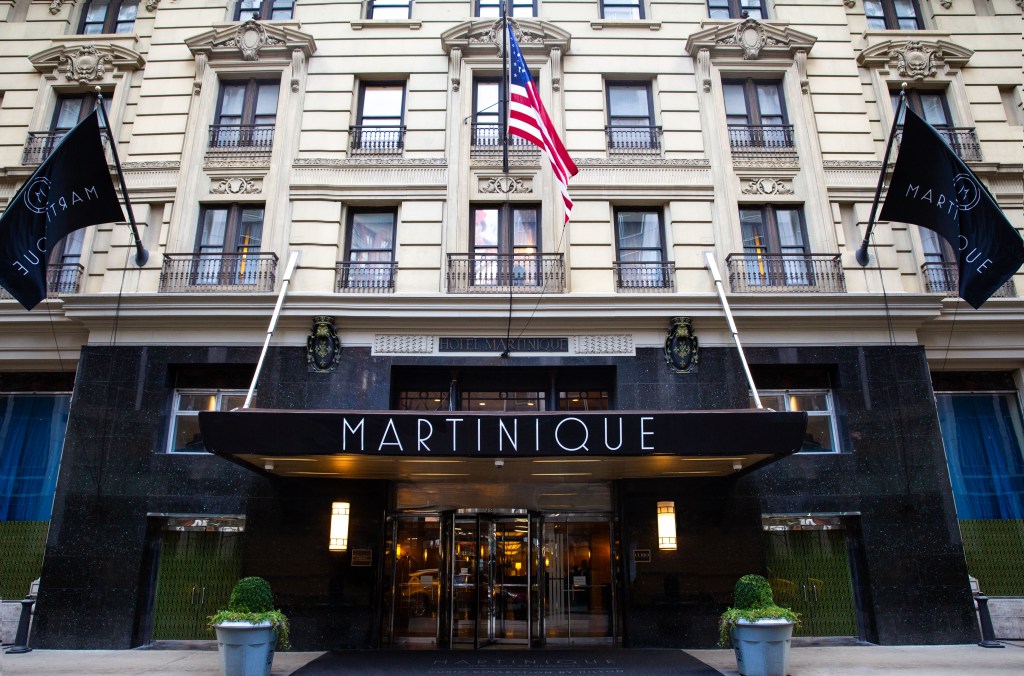 As a proud partner of NYC Pride, Hilton invites guests to join in the festivities and experience the spirit of Pride Month in the city that never sleeps. Visit Hilton.com/NYCPride to book exclusive packages, such as:
Martinique New York on Broadway, Curio Collection by Hilton and Conrad New York Midtown are offering exclusive Pride packages and partnering with makeup artists from the NY Academy of Makeup to offer complimentary glitter and makeup for hotel guests on NYC Pride Day. During the month of June, Martinique's Press Club Grill will be serving a special Pride cocktail called "StrawBB." This refreshing concoction toasting the spirit of Pride features vodka, Aperol, blood orange, pineapple, lemon and soda, and is topped with strawberry foam.
The hotels are adding to the excitement by offering complimentary Pride-themed donuts on NYC Pride Day, starting at 9:30 a.m. These delightful treats are a sweet way to start the day's festivities. Guests at Conrad New York Midtown also receive two Pride cocktails in the hotel's restaurant, Dabble, and can get parade-ready with an in-house lobby makeup artist.
Hilton New York Times Square has partnered with NYC Pride to bring you the Pride Picnic Package. Celebrate with breakfast for two and a fully prepared picnic complete with a blanket, bag, snacks and wine, and head to Bryant Park to soak up the sun. The package is available through July 10.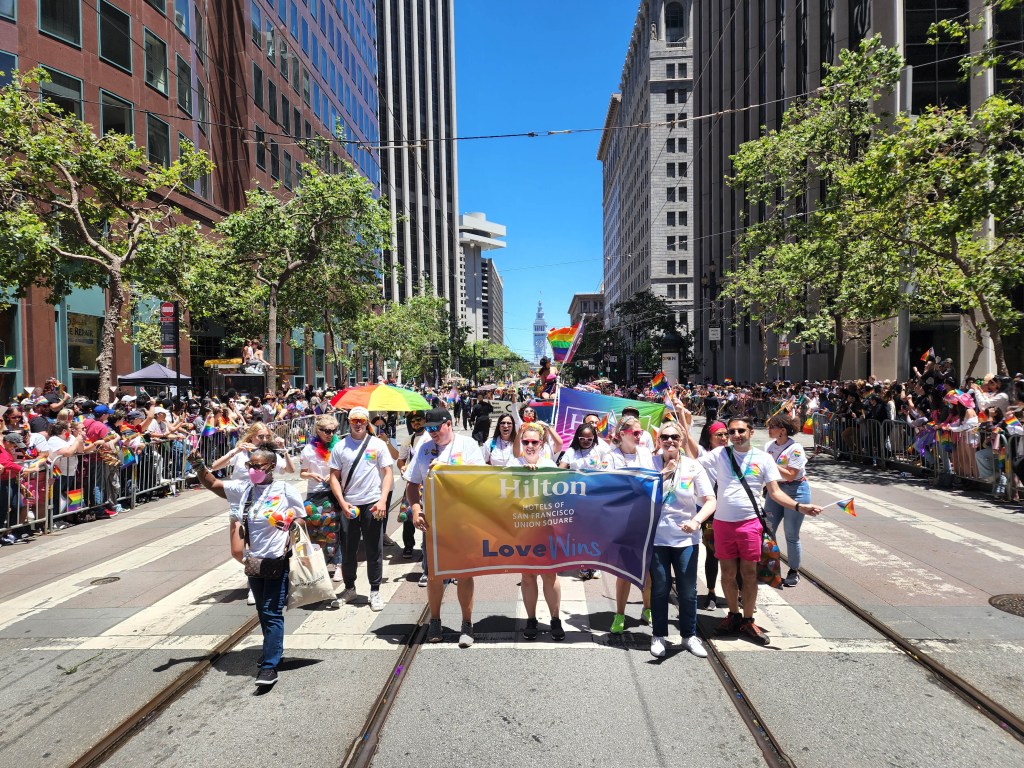 San Francisco
The city of San Francisco has long been renowned for its breathtaking natural landscapes, tantalizing cuisine, thriving art scene and diverse cultural fabric. This popularity is intertwined with the city's rich historical context surrounding its Pride celebrations. San Francisco hosted its first-ever Pride Parade on June 28, 1970, sparking a wave of activism and community empowerment that's been part of the city's identity ever since. Today, San Francisco's pride celebrations have evolved into a month-long extravaganza, culminating in the renowned San Francisco Pride Parade and Festival held annually in late June.
Where to stay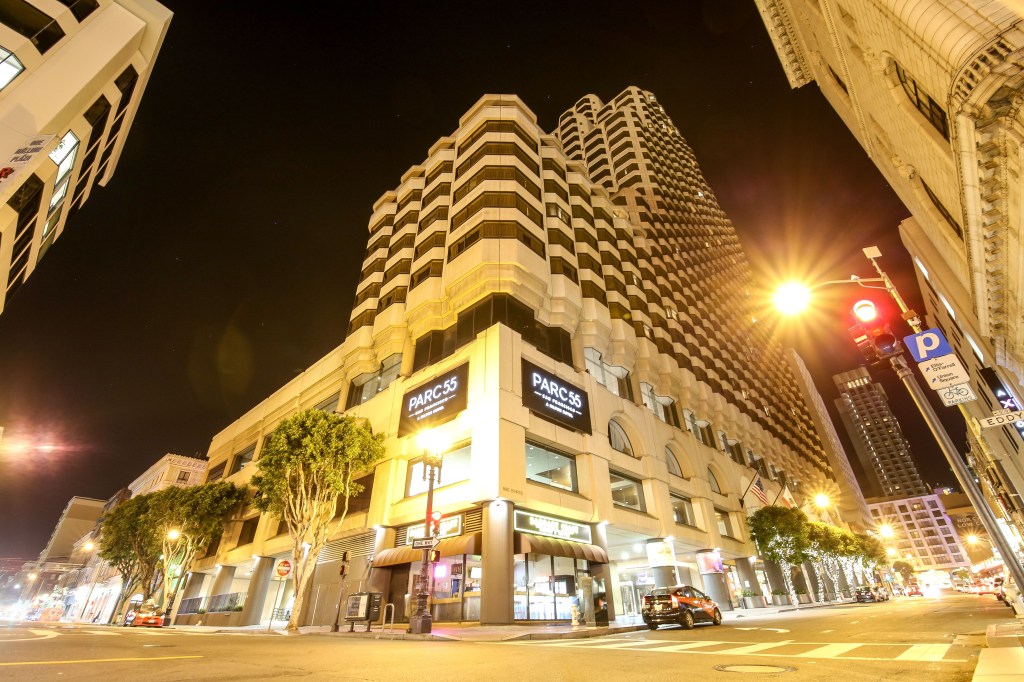 Hilton San Francisco Union Square and Parc 55 San Francisco – a Hilton Hotel invite guests to immerse in the spirited celebration of Pride Month. Bursts of color and decorations contribute to Instagram-worthy photo spots in each lobby. At Hilton San Francisco Union Square, look for a stunning rainbow trail of umbrellas, a rainbow-lit sky bridge and rainbow stairs that add an extra touch of magic. At Parc 55, the Sky Lounge – Cityscape, will also be lit up in Pride décor and offer a variety of Instagram-worthy Pride-inspired specialty cocktails.
Enjoy a range of activities as well as special hours at the hotels' food and beverage outlets to cater to the pre-parade crowd. At Parc 55, unleash your creativity at the "Postcards from Parc" pop-up postcard writing station, where guests can craft heartfelt messages and drop them in a decorated mailbox.
Both are also offering specially curated Pride-themed travel packages. Follow their social media channels for insider tips from the SF PRIDE GUIDE, where you'll discover hidden gems and must-visit locations in the city as well as the chance to grab exclusive swag giveaways during screenings at Frameline, the San Francisco International LGBTQ+ Film Festival.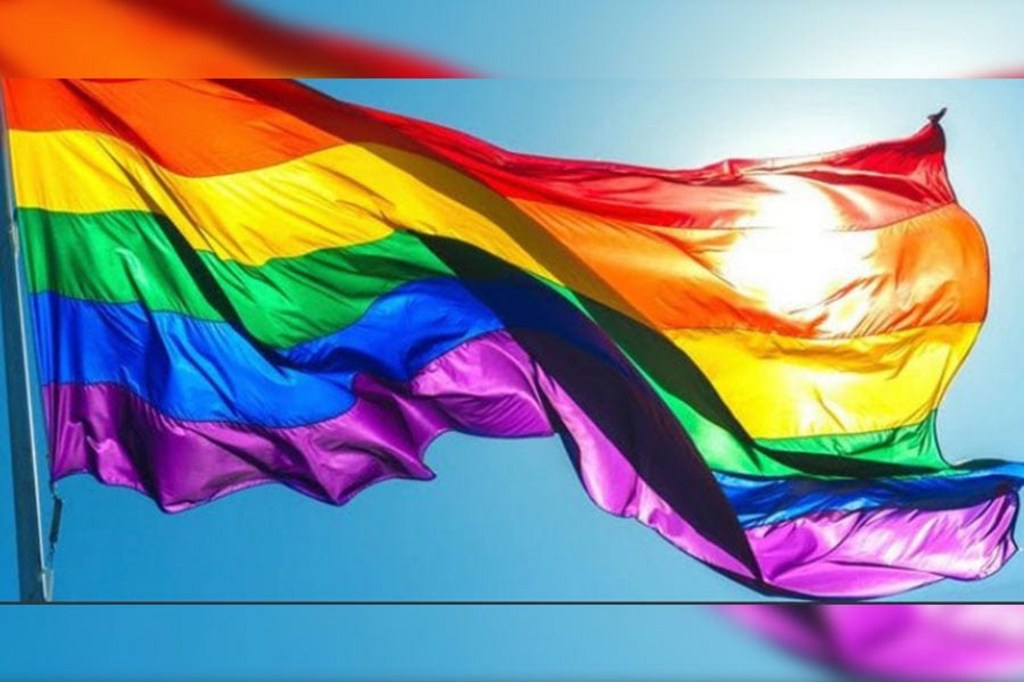 Columbus, Ohio
Pride Month in Columbus, Ohio has a rich history dating back to the early 1980s when the LGBTQ+  community established the Stonewall Columbus Pride Festival and March in 1981. This prominent annual celebration draws thousands of participants and spectators every year.
Where to stay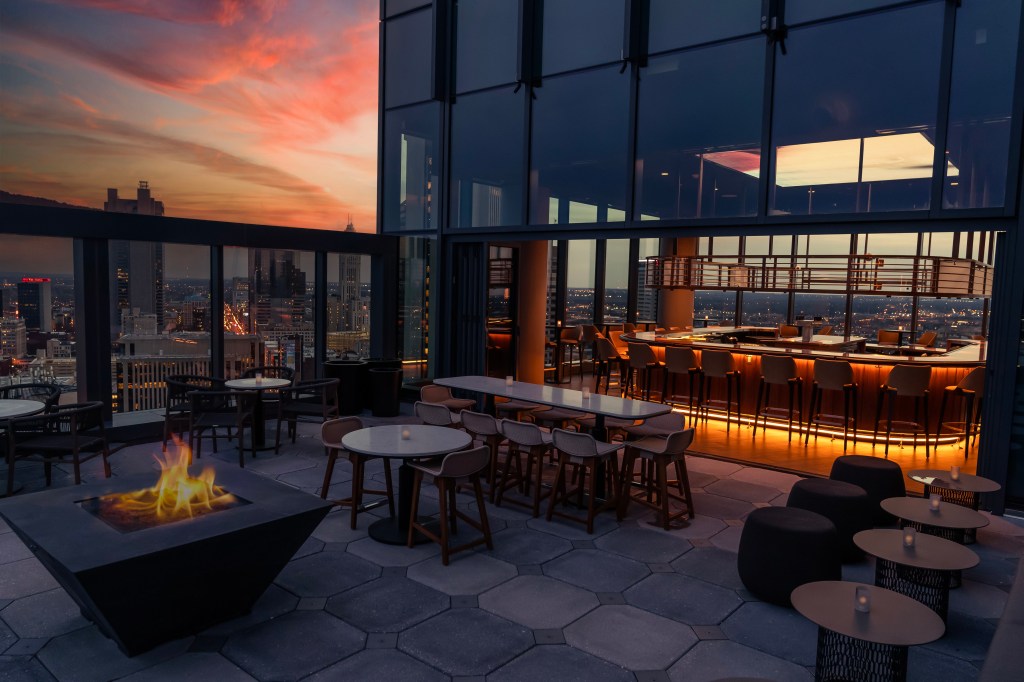 Hilton Columbus Downtown is an official participant and partner of Stonewall Columbus and its Pride March, taking place on June 17. Guests will find the hotel transformed with a colorful lobby installation, along with graffiti art on its High Street windows by local artist Wil Wong Yee. After the parade, head up to Stories on High, the city's hippest new rooftop bar with sensational views 28 stories over High Street.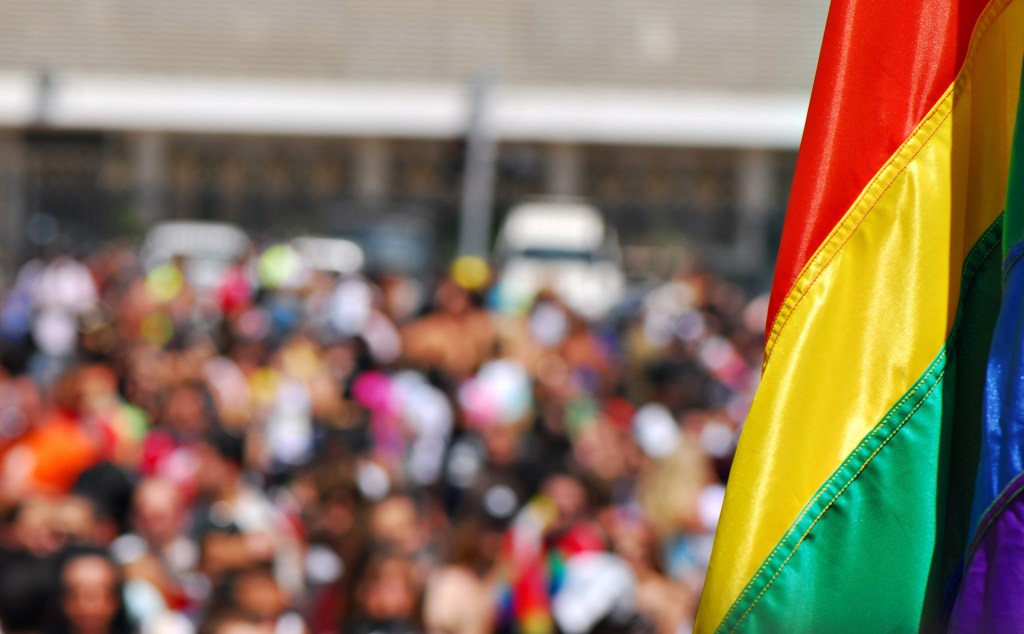 Salt Lake City
The Utah Pride Festival, held annually since 1974, offers a space for LGBTQ+ individuals to express their identities openly and proudly through concerts, performances and unity services.
Where to stay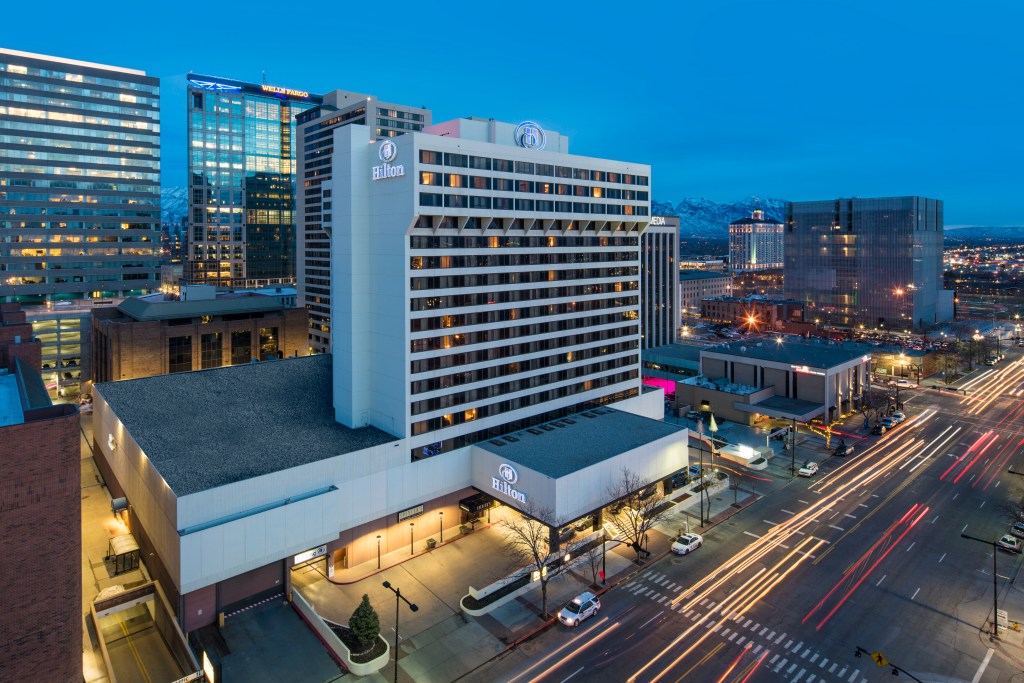 Hilton Salt Lake City Center is the premier lodging sponsor for the Utah Pride Festival, taking place June 1-4. The hotel will host the festival's kickoff Utah Pride Live! on June 1, when the Utah Pride Center brings a slice of Hollywood to the Beehive State with an all-new evening of entertainment and glamour. The ticketed event features a VIP reception, hosted bar, delicious food and an afterparty following special guest performances throughout the night.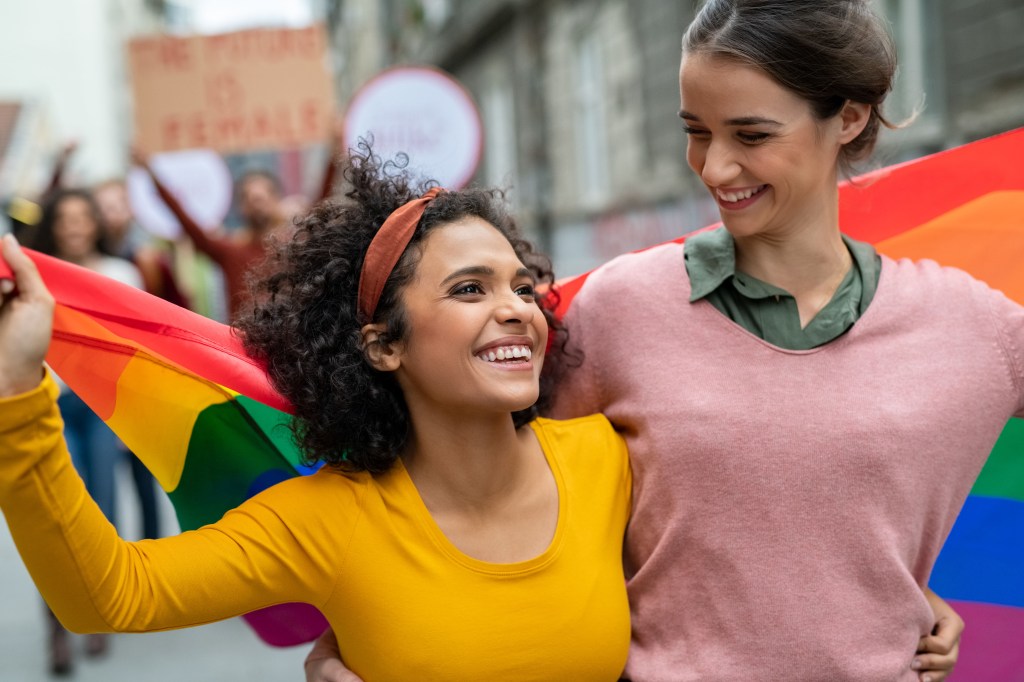 Seattle
Seattle's bustling LGBTQ+ community has a colorful history of Pride celebrations, including one of the largest Pride events in the U.S., the Seattle Pride Parade, established in 1974. Seattle Pride kicks off in June, ending with a parade of more than 300,000 supporters on Sunday, June 25.
Where to stay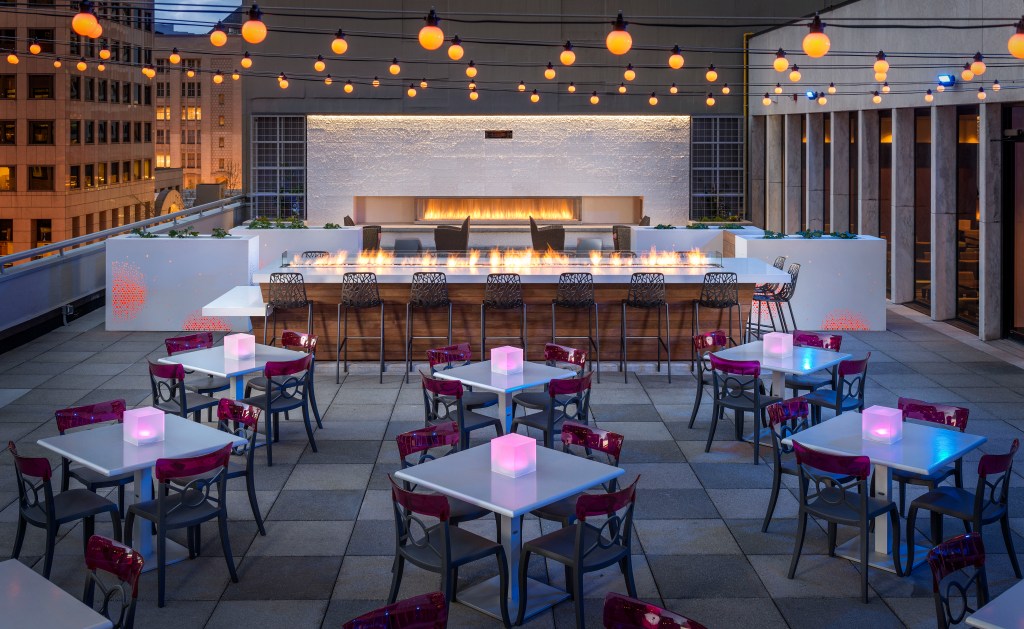 One of Seattle's most celebrated restaurants, Frolik Kitchen + Cocktails at Hilton Motif Seattle participates throughout Pride Month with Sunday brunches featuring DJs and energizing performances. The rooftop restaurant's summer patio provides breathtaking views with a skyline dining experience at the stylish Hilton property.
London
London's gay scene has long made it a hotspot for Pride events, first launching Pride in London in 1972. The annual celebration, often referred to as London Pride, will take place on July 1 and features several festival events in Trafalgar Square. Drawing in nearly 1.5 million people, London Pride is one of the biggest LGBTQ+ events globally.
Where to stay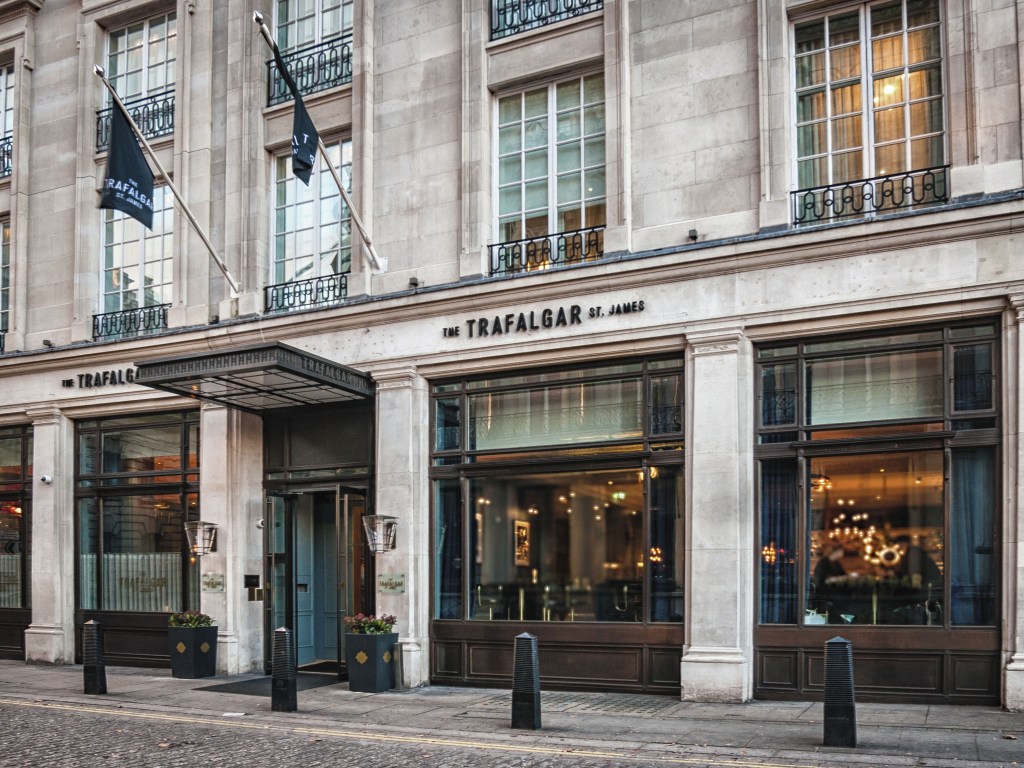 Hilton is the official co-host of Pride in London's afterparty in partnership with Gaydio, the UK's largest LGBTQ+ radio station. At The Trafalgar St. James, Curio Collection by Hilton guests can dance the night away, mingle with fellow Pride revelers and create memories that will last a lifetime at this ticketed event.
Rio de Janeiro
Since its inception in the early 1990s, Rio de Janeiro's Pride Month has grown into a colorful celebration with the annual Rio Pride Parade as its centerpiece. This joyous event, traditionally held in November during Brazil's summer months, attracts thousands of participants and spectators from all walks of life and is the lively city's second-biggest festival after its Carnival. But you'll still find a host of events taking place during Pride month.
Where to stay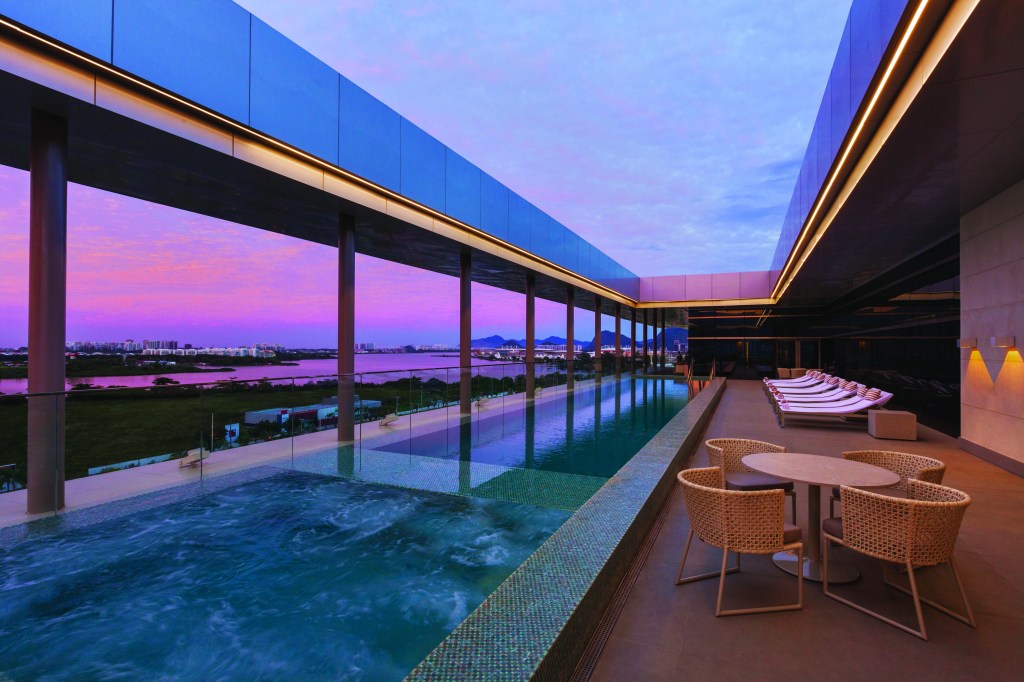 Celebrate Pride from June to August at Hilton Rio de Janeiro Copacabana and Hilton Barra Rio de Janeiro. Both hotels boast a curated cocktail menu by the talented mixologist Rochelly Rangel, winner of the third season of Bar Aberto and herself LGBTQ+, creating cocktails that pay tribute to women who have made an impact on the gay community. For example, raise a glass to Gloria Maria, the first female Black reporter to appear live on color television in Brazil, with a delightful blend of vodka, ramazzotti rosato, jackfruit, passion fruit, lime and angostura, or pay tribute to Marsha P. Johnson, a key figure in New York City's gay rights movement, with a captivating combination of vodka, guava, hibiscus juice and ginger foam. Rangel's famous Oxum cocktail – inspired by the orixá of divinity, fertility, beauty and love in the African religions, will complete the menu.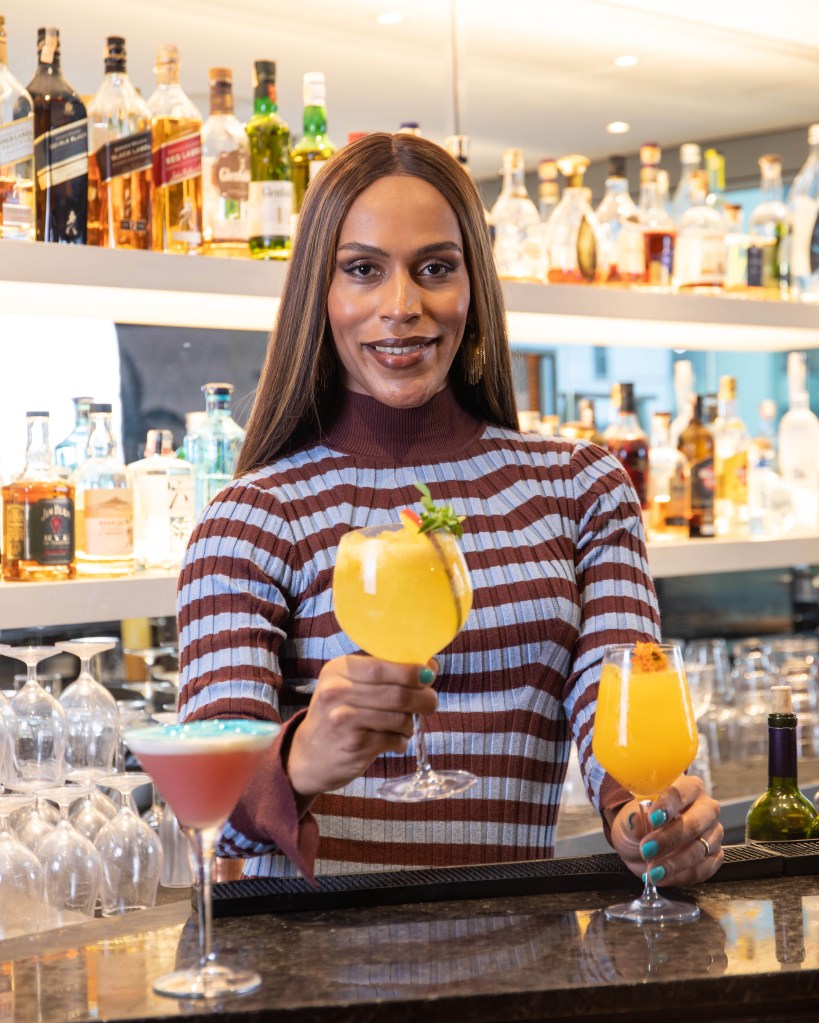 To add a sprightly touch, both hotels will transform their facades with a rainbow display throughout June. At Hilton Barra Rio de Janeiro, colored lights, rainbow flags and a delectable special Swiss roll await guests as part of the Pride-themed breakfast, while Hilton Rio de Janeiro Copacabana goes the extra mile by offering a special rainbow cookie to guests.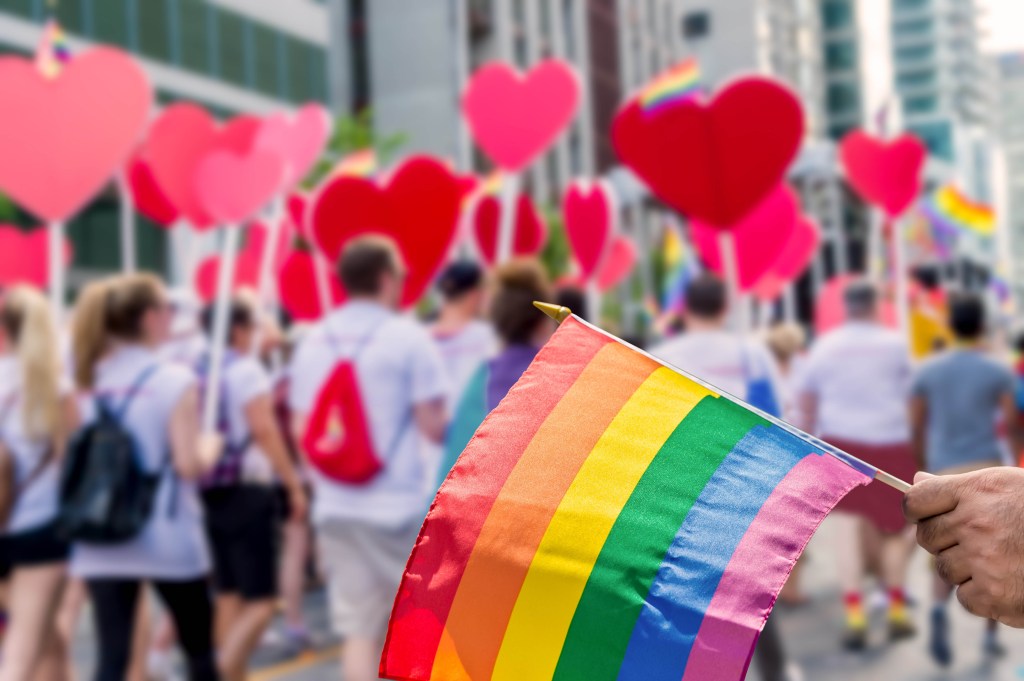 Phoenix
Launching its first Pride Festival in the 1980s, Phoenix's annual event has evolved into a large-scale festival that includes a parade, live entertainment and various activities. Although the main event takes place over two days in October, you can still celebrate Pride Month with events like Pride runs, Pride parties and an LGBTQ+ Unity Summit.
Where to stay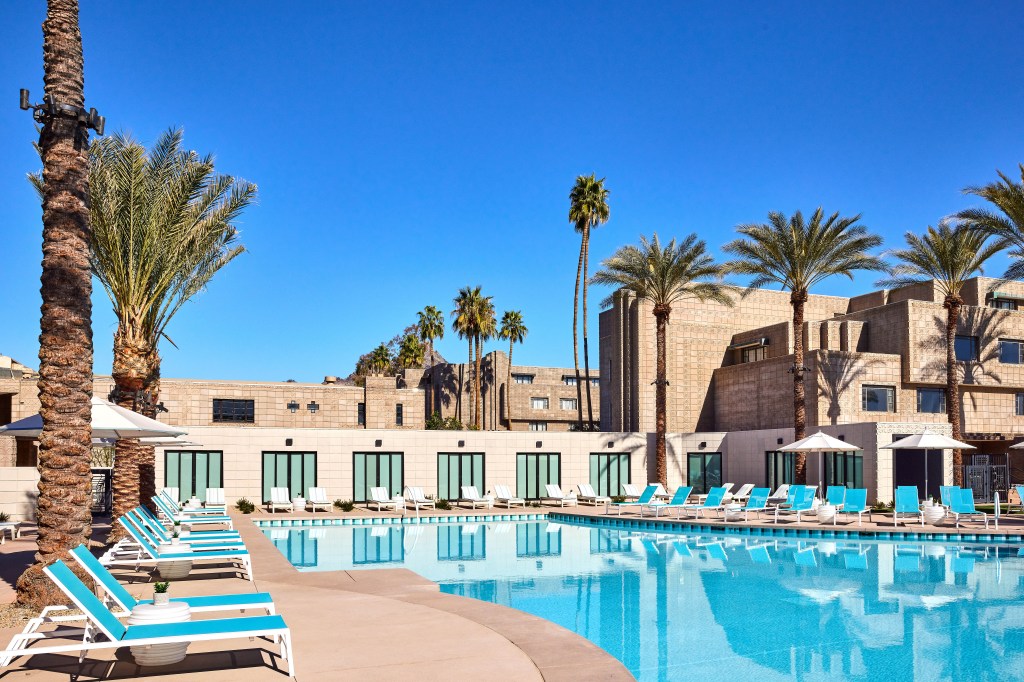 Arizona Biltmore, a Waldorf Astoria Resort celebrates Pride throughout June with adults-only pool parties offered at its intimately chic Saguaro Pool, one of seven sparkling pools on the resort with a distinctly grown-up sense of splendor. Rent a cabana, soak in the hot tub and enjoy the seven-layer rainbow cake and specialty Pride cocktail available in June.
Las Vegas
Las Vegas might be famous for its entertainment, but it's also a great place for the LGBTQ+  community to celebrate Pride. Although the city hosts its annual PRIDE Festival and Parade in October, Las Vegas welcomes locals and visitors alike to come together during Pride Month, from Pride pool parties to hikes and musical events and shows.
Where to stay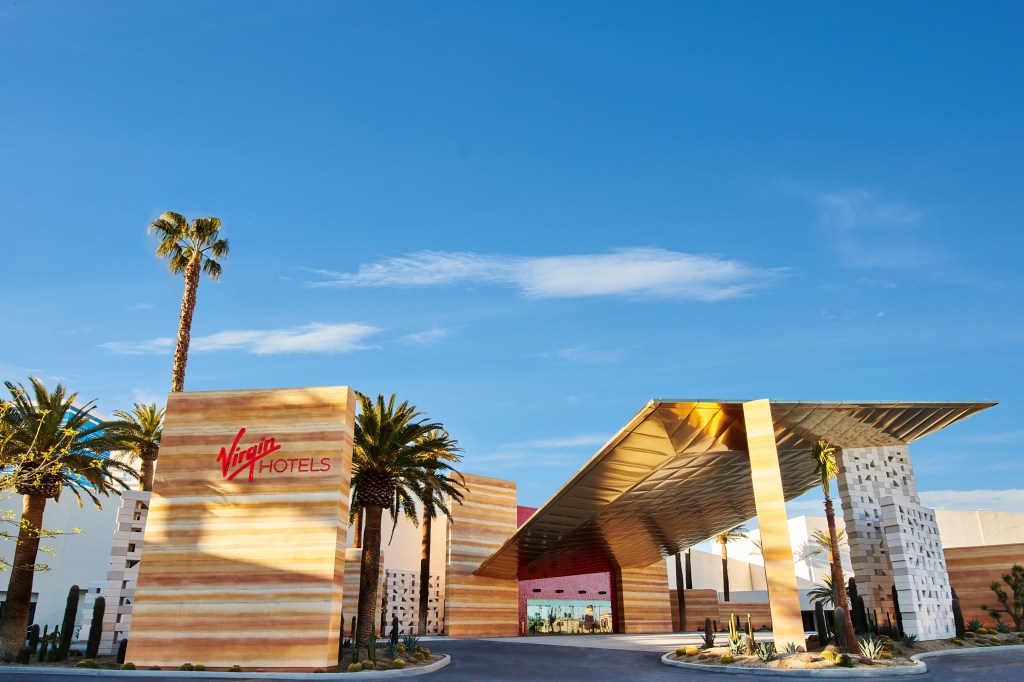 Virgin Hotels Las Vegas, Curio Collection by Hilton is hosting a series of Pride events throughout the month of June, including unique and unforgettable evenings of entertainment. On Sunday, June 11, stop by for a humorous performance of Tupperware Party featuring Dixie Longate or have Upside Down Tea with Gia Gunn. Keep the fun going at Kassi Beach House Party PRIDE Edition on Wednesday, June 14. On Friday, June 16, watch the fabulous Monét X Change take the spotlight for a captivating performance.

Get into the Pride spirit with Hilton's curated playlist featuring powerful tracks from top LGBTQ+ artists. Whether you're traveling for Pride or simply celebrating, click the link below to immerse yourself in love and unity: Spotify Pride Playlist.
Discover the ways the Hilton Honors app will enhance your Pride stay. Book hotels, explore destinations, earn rewards and so much more when you download the Hilton Honors App.
To learn more about Hilton's Pride celebrations and programs, visit Hilton's Pride website.