Every day, no matter our age, our mothers and maternal figures go above and beyond for us. They deserve to be honored on Mother's Day and every day beyond. This year, give Mom a chance to focus on herself and her happiness with a tailormade getaway that lets her know you care. Whether she craves "me" time, wants to be immersed in the arts or wants to sit back and enjoy fine wines, these five trips will make Mom smile while you spend time together.
For the Mom Who Needs to "Wine Down": Napa Valley, California
Napa Valley is one of the top destinations not only in the U.S. but the world for growing wine and offering scores of wineries with terraces and tasting rooms to sample the flavors of California. For the mothers that want to try their favorite glass of pinot noir or chardonnay straight from the source, taking a trip directly to Napa and nearby Sonoma checks the bucket list. Visitors can enjoy vineyard tours under the California sun, tastings to sample old favorites and new varietals and world-class and vine-inspired wine-pairing menus. At some tours and tastings, Mom may even try her hand at winemaking and blend a custom bottle as a souvenir.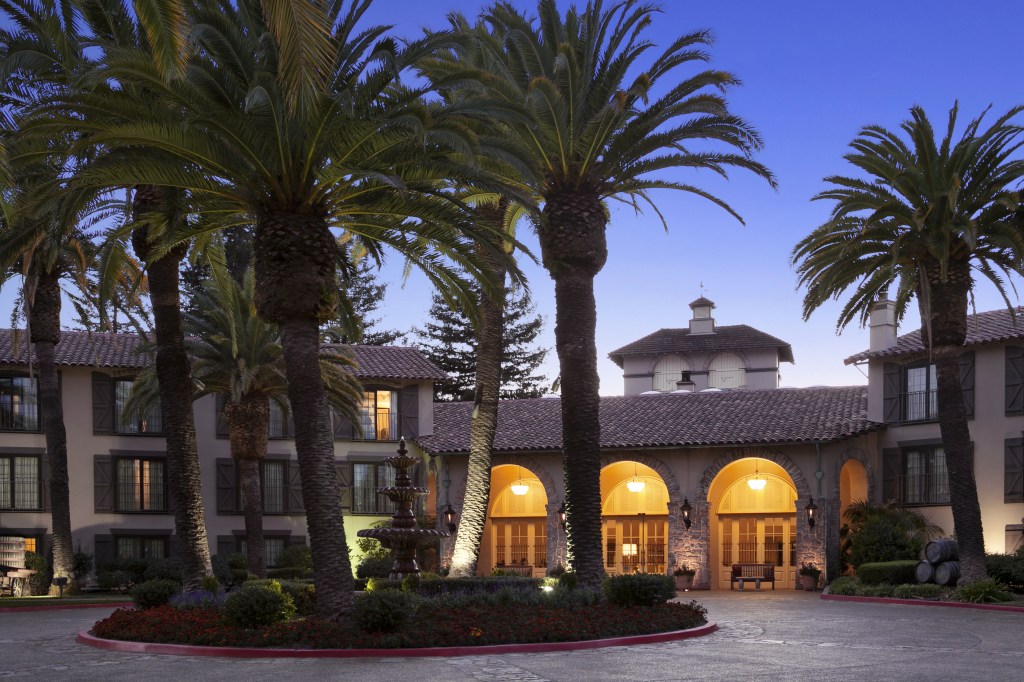 For the moms that want to stay near their favorite vineyards in Northern California, Embassy Suites by Hilton Napa Valley is in the heart of it all. The grounds are lush with redwoods and rose gardens, and its mill pond is graced with swans. The hotel is conveniently located just a mile away from downtown Napa and is within a 10-minute drive of a plethora of local wineries. While staying at the all-suites hotel, guests enjoy complimentary made-to-order breakfast, Evening Receptions and Wi-Fi.
For the Mom Who Enjoys the Arts: Charleston, South Carolina
Loaded with history, Charleston, South Carolina, is also home to many art and cultural sites, including top galleries and studios like the Lowcountry Artists Gallery, Gibbes Museum of Art, Charleston Artist Collective and more—many within walking distance around the charming cobblestoned historic district. With a number of weekly and monthly art events offered throughout the spring and summer, there is often a new show or exhibit for moms to enjoy. If you want to take her to the best of the best, bring her to Robert Lange Studios, which Charleston City Paper has awarded four consecutive Best Art Gallery Awards.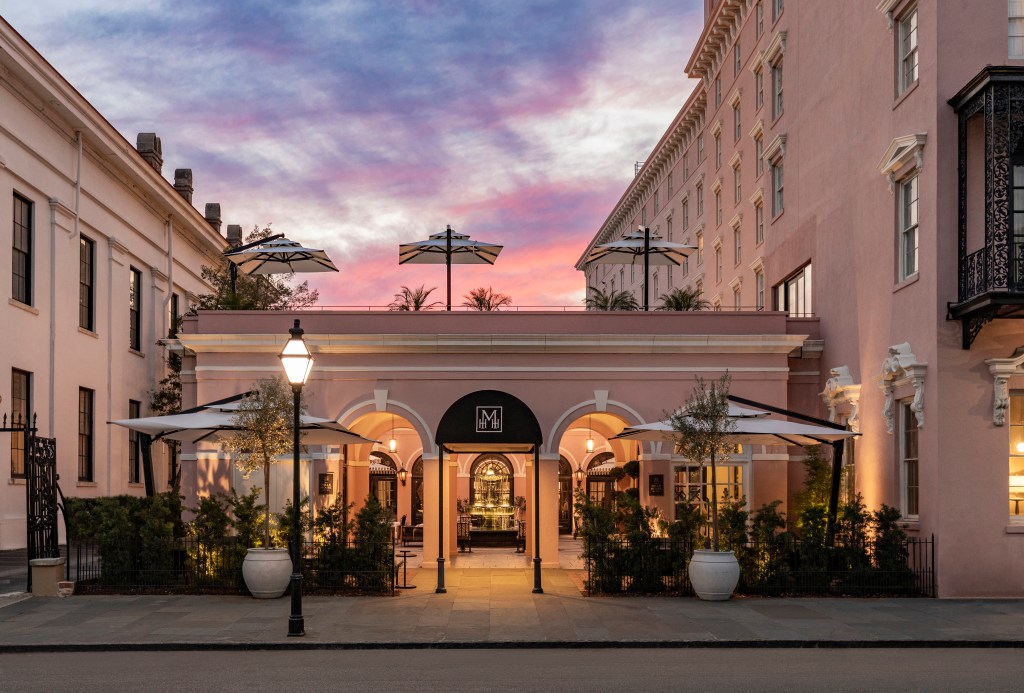 To be fully immersed in the arts and culture of Charleston, stay at Mills House Charleston, Curio Collection by Hilton. Located in vibrant downtown, the hotel is a half block from Gibbes Museum of Art and within a mile of Charleston Museum—the oldest museum in the U.S. It also offers a unique collection of food, beverage and wellness options, including daily yoga classes. 
For the Mom Who Wants the Sights and Sounds of a Big City: Chicago
The third largest city in the country, Chicago often falls on many "best of" lists for its wide array of things to do. Perfect for mothers who want to see a little bit of everything, she'll be wowed to discover the city's beaches along Lake Michigan, architectural skyscraper wonders so impressive its Chicago River tours are booked well in advance, and the floral-filled Millennium Park's Instagram-worthy attractions. For the moms that want to be a part of more than 100 years of the big city's history, take in a ballgame at renowned Wrigley Field.
You'll be in the middle of all of the action with breathtaking views with a stay at LondonHouse Chicago, Curio Collection by Hilton. Overlooking the Chicago River and within walking distance from Millennium Park, the hotel's historic skyscraper is one of four original buildings dating back to 1923 and features modern and contemporary interiors. Be sure to share a cocktail with mom from LH Rooftop, one of the city's most popular spots to grab a drink with a view.
For the Environmental Mom: San Diego
One of the greenest cities in the U.S., San Diego and its businesses strive to make it a thriving Zero Waste community with inspiring dedication to reducing, reusing and recycling. The city is littered (pun intended) with Zero Waste retailers that turn food waste and recyclables into new products. Mom can shop until she drops, knowing her purchases incorporate Zero Waste techniques. With pedestrian-friendly neighborhoods, easy-to-navigate public transportation and an array of public parks to offset carbon emissions and improve air quality, Mom will keep a low carbon footprint as she explores the Southern California town flanked by the Pacific Ocean and the Laguna Mountains.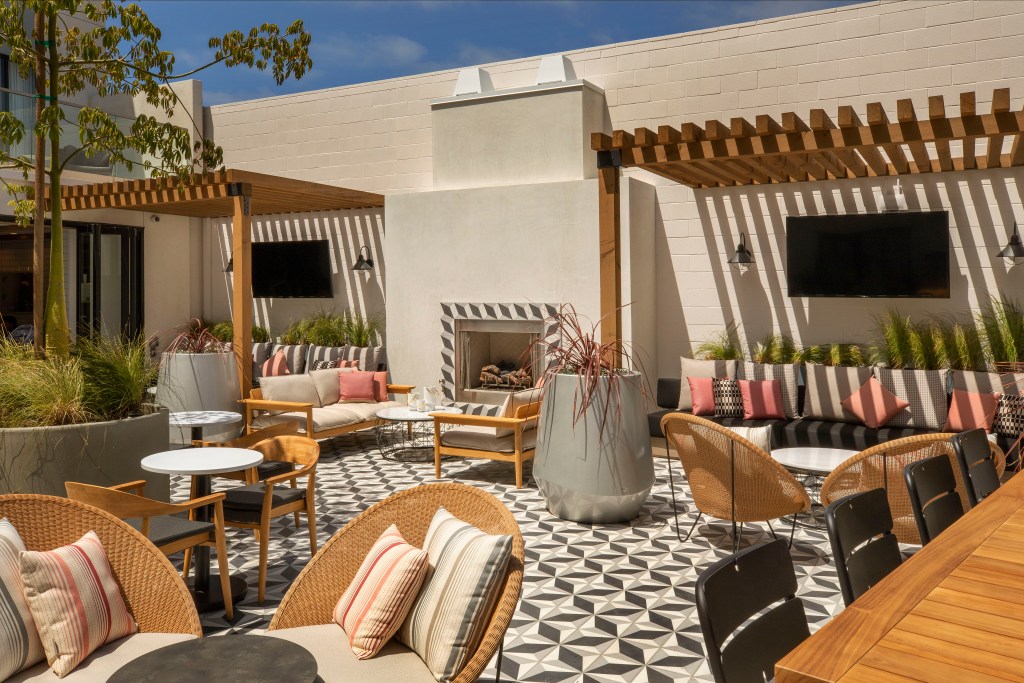 The Monsaraz San Diego, Tapestry Collection by Hilton also uses local green principles, such as using its own courtyard's freshly grown citrus for its food and beverage and reusing espresso grounds as a garnish for cocktails for the property's restaurant, Westerly Public House. Steps from Fisherman's Landing, enjoy a walk in Point Loma to Sunset Cliffs and take in a sunset as a long weekend with Mom ends. On Mother's Day, enjoy mimosas and coffee with Mom at the Monsaraz during its Mother's Day brunch. The hotel is offering 10% off its Best Available Rates for Mother's Day Weekend by calling +1 619 374 1024.
For the Mom Who Just Wants Some "Me Time": Waikoloa Village, Hawaii
What better way to give Mom some necessary rest and relaxation than visiting a tropical beach. Mom can recharge with a jaunt to the Big Island of Hawaii, where lush green rainforests are filled with flowers and clear blue waters lap against golden sand beaches with sea turtles and dolphins practically saying hello as they swim nearby. While escaping to paradise, Mom can visit Punalu'u Black Sand Beach, Hapuna Beach State Park and Hawaii Tropical Botanical Garden for laidback escapades, or do nothing more than pick a pool or oceanside perch and wile the days away with a frozen concoction and a good book.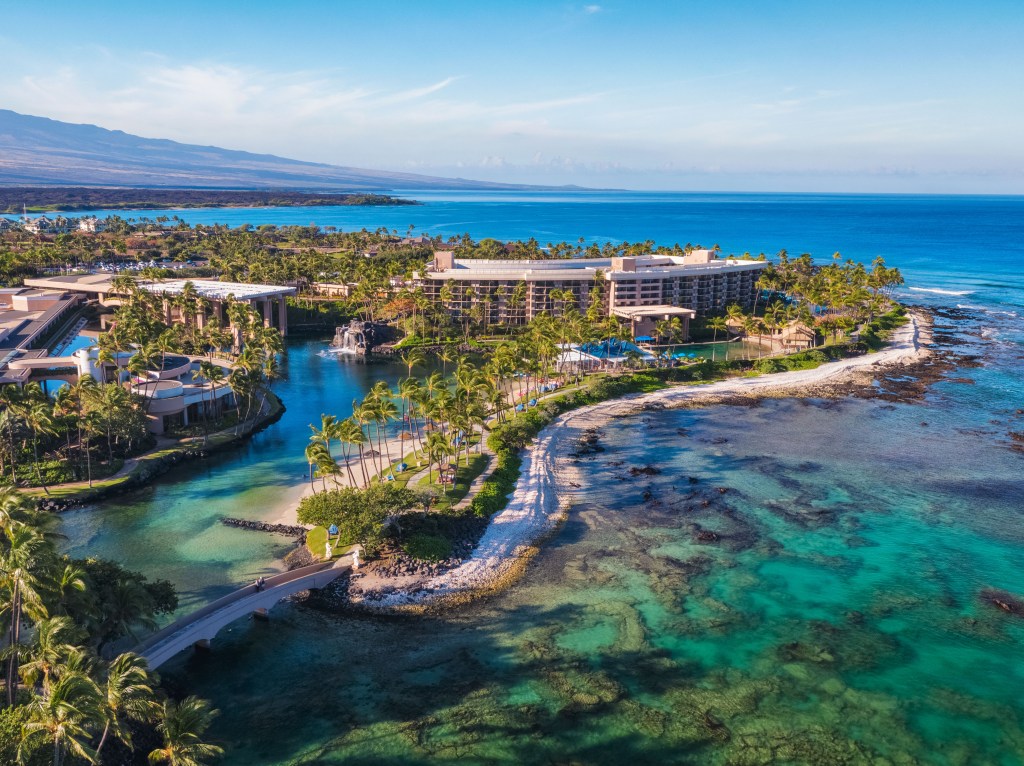 To fully put the "aah" in her getaway, stay on the Kohala Coast, home to Hilton Waikoloa Village. The sprawling 62-acre beachfront resort provides several accommodation styles, a collection of ocean-view restaurants serving international flavors, the Legends of Hawai'i Lu'au, a full-service spa, an expansive pool with relaxing cabanas and an ocean-fed lagoon teeming with sea life.