Ube, a sweet purple yam native to the Philippines, has been a popular ingredient in Southeastern Asian cooking for years. Now, as striking purple dishes containing ube are taking social media by storm, an increasing number of chefs around the world are becoming inspired to experiment with ube in new dishes.
"We incorporate ube dishes on our menu to showcase an ingredient indigenous to the Philippines," said Chef Warren Brown, Conrad Manila. "Ube has gained popularity internationally. Including it in our menu is a way to introduce such a unique and versatile Filipino ingredient to our foreign guests. Ube is a favorite among the locals. It is a key ingredient in our local delicacies and dessert."
Technically a root veggie, ube offers a unique color and taste that makes it a versatile ingredient for chefs to experiment with.
"Ube has a rich, sweet flavor likened to white chocolate and vanilla, [and] a slightly nutty taste, similar to pistachios," Brown said.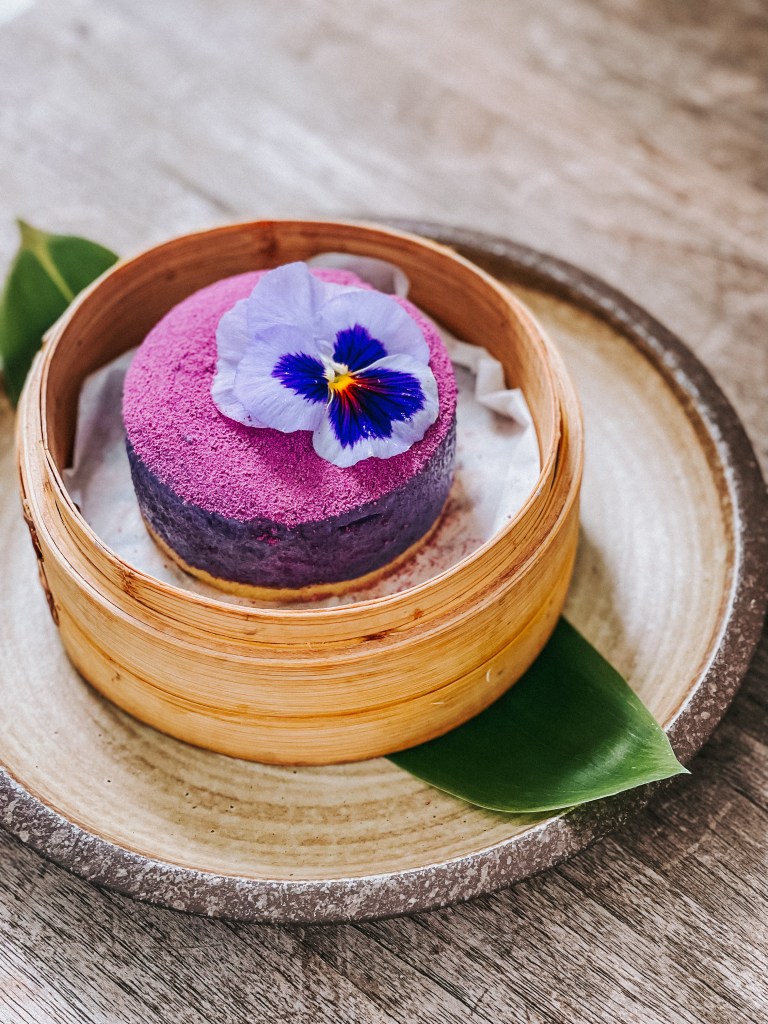 At Conrad Manila, guests can taste ube in a range of dishes, including: ube champorado, a Filipino sweet porridge; ube nacapuno cake, a soft moist chiffon cake; and ube pandesal with cheese. Many other chefs at Hilton properties in Southeast Asia, Hawaii and—Fort Lauderdale, Florida—have whipped up dishes with ube as an ingredient. 
Here are four tasty ube creations, straight from Grand Wailea, a Waldorf Astoria Resort and Hilton Waikoloa Village, that you can make at home.