As the most romantic time of the year is approaching, love is in the air at Hampton by Hilton. Known for its delicious, fresh breakfast waffles, Hampton by Hilton is unveiling a limited-time red velvet-flavored waffle, just in time for Valentine's Day. 
Breakfast continues to reign supreme when it comes to travel, and according to a consumer survey conducted by Hilton*, complimentary breakfast is the No. 1 amenity guests look for when booking travel. From the chocolatey smell to its crispy outside and fluffy inside, guests of all ages will fall in love with the new red-velvet flavor. In addition, enjoy this sweet treat with complimentary toppings, such as berry compote, sprinkles, whipped cream, chocolate chips and more.
Let these red velvet waffle photos inspire you to book a romantic getaway at Hampton by Hilton.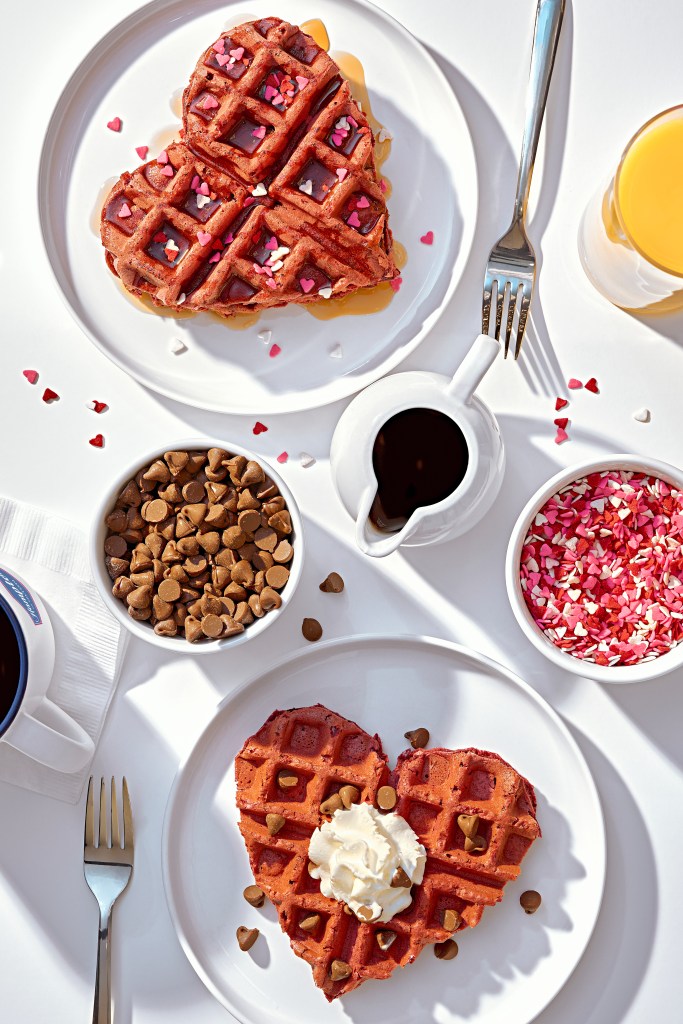 Red velvet waffles are available at nearly 1,800 Hampton by Hilton properties across the U.S. and Canada throughout the month of February. And be sure to follow Hampton Inn & Suites Jacksonville's very own "Waffle Lady," Regina Triche, as she shares her recipes for creating delicious waffles.
Free Breakfast
Whether it's Hampton by Hilton's make-your-own Belgian waffle machine or Tru by Hilton's automatic, hands-free pancake maker, there are plenty of complimentary hot breakfast options across the globe.
*Hilton commissioned a OnePoll survey of 2,000 Americans from January 3-January 5, 2022.