Earn Your Booze Co‑Founder and @apartment_bartender Elliott Clark shares his tips
The new year is a great time to set goals – and for many, those goals are often related to health and wellness, like hitting the gym more or cutting back on alcohol. However, as we all know, it can be hard to stick to your daily routine when you are on the road.  
Knowing this, I worked with Hilton Hotels & Resorts to create an exclusive, January-only cocktail menu featuring zero-proof cocktails – the perfect option for travelers who are looking to maintain a more wellness-focused lifestyle, especially during Dry January. 
Whether you're participating in Dry January or are just sober-curious, I'm sharing my tips to help you continue to hit your goals this month and set the tone for 2020.
Tip #1: Recognize that Dry January (and sober living) looks different for everyone.
For me, I take the first two weeks of January off from drinking to help me reset. In my job, it isn't super realistic to remove alcohol for the entire month, so I focus more on moderation and balance. The key is to have an honest conversation with yourself about your goals and build out habits from there. 
Zero-proof cocktails are a great way to meet in the middle. You can enjoy your favorite cocktail's flavors and stick to your booze-free goal.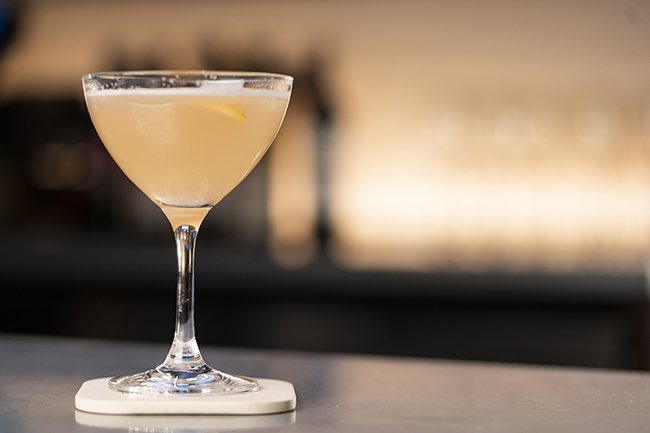 The Paloma Undercover features Seedlip Spice 94, grapefruit juice, lime juice, brown sugar syrup and soda water.
Tip #2: Don't avoid the bar.
Have you been avoiding the bar all month? It's time to get out of your holiday sweatpants, dress up and be social again. Talk to your bartender about zero-proof options, using the ones I created for Hilton Hotels & Resorts as inspiration. You may be surprised at the new ways you can enjoy some of your favorite classic cocktail flavors, even if the drinks don't have alcohol.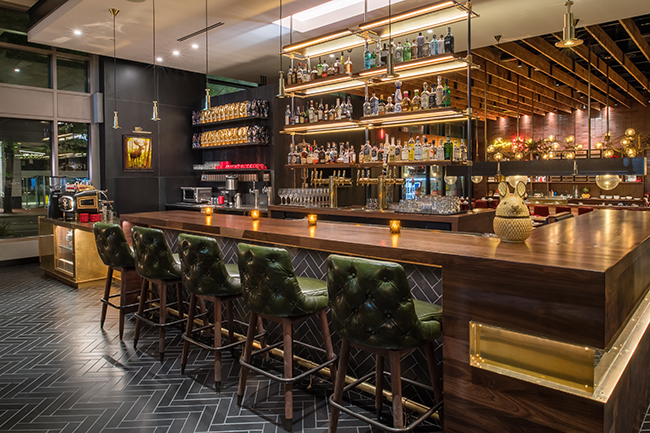 The resaurant and bar at Duniway Portland, a Hilton Hotel offers a menu rooted in authenticity, adventure and sophistication.
Tip #3: Remember why you set this goal – and remind yourself regularly.
People choose low or no ABV (alcohol by volume) drinks for a variety of reasons. Whether it's a health-focused goal, financially driven or something else, it is important to keep your motivation top-of-mind.  
I partnered with Hilton Hotels & Resorts because they are committed to providing travelers with the options that allow them to meet their wellness goals.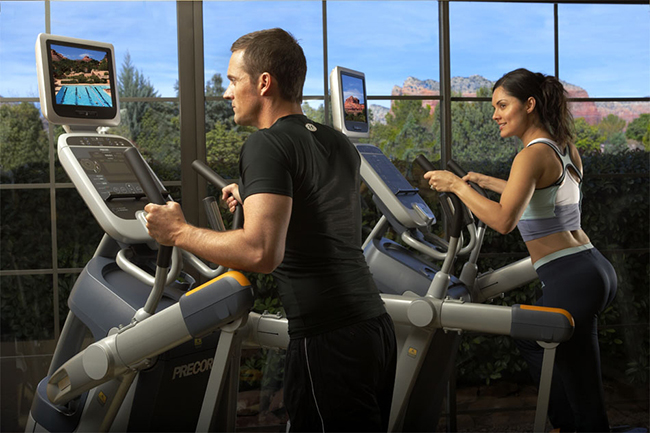 The fitness complex at Hilton Sedona Resort at Bell Rock has everything you need for the perfect workout, including ultramodern equipment, fitness classes, a café, lounge and on-site concierge physical therapy.
Tip #4: In February (or if and when you decide to imbibe), "earn your booze."
This is a phrase that became a mantra for me when I started working with spirits. I make sure that if I'm going to drink, I do something for my physical and mental health. Whether that's working out or checking on myself mentally, the need for balance is critical to me.
When traveling, I know that can be particularly difficult. If you are staying at a Hilton or DoubleTree by Hilton, try and book a room with Five Feet to Fitness, a wellness concept at select properties that brings 11 different fitness equipment and accessory options to your room.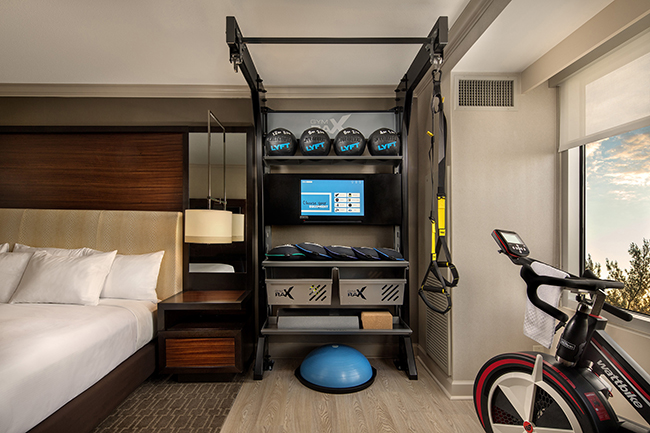 Five Feet to Fitness features an in-room Gym Rax™ storage bay with a large variety of fitness accessories that support an assortment of exercises and fitness modalities.
For additional information on the limited-time zero-proof cocktails and reinvigorated lobby bar program, see here.