To commemorate Women's History Month, Hilton is celebrating some of our incredibly talented women mixologists. From Miami Beach to Rio de Janeiro Copacabana and beyond, 70 participating Hilton properties across the Americas are showcasing these remarkable cocktail connoisseurs with a special "Women of Spirit" cocktail menu now through April 27.
This new promotion spotlights women distillers and spirit makers who are trailblazers in their industry. Guests can look for specialty cocktails at select Hilton hotels featuring Casa Del Sol Tequila, Bombay Sapphire Gin, Cointreau, Dewar's Scotch, Hendrick's Gin, Jack Daniel's Tennessee Whiskey, Mount Gay Rum, The Macallan Scotch, Uncle Nearest Whiskey, Woodford Reserve Bourbon, and Casa Dragones Tequila.
Here are just some of Hilton's Women of Spirit who are celebrating Women's History Month by sharing ways in which working for Hilton is empowering them as women in their line of work, as well as the hand-crafted cocktail recipes they'll be mixing this spring.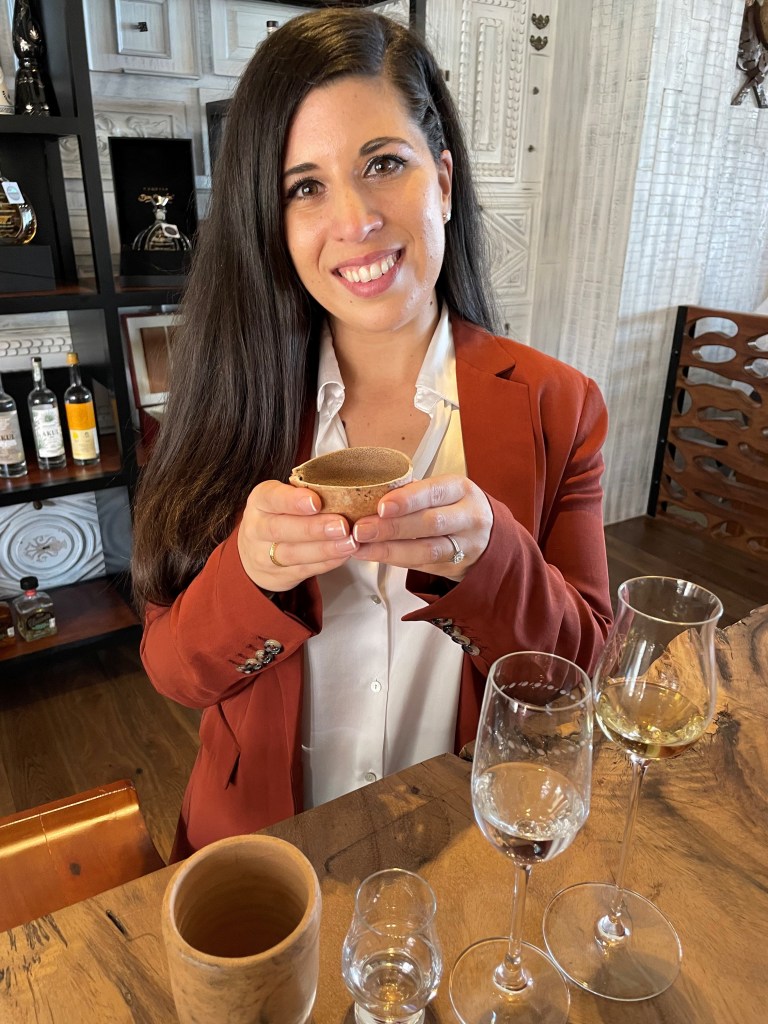 Ana Martinez
Tequila master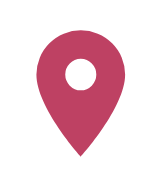 Hilton Los Cabos
"Hilton Los Cabos is a space that allows me to experiment and create, a place where I can learn based on the challenges, experiences, and moments in contact with our valued guests. It is here where I have found the perfect setting to share my passion and dedication."
Tequila Master Ava will be mixing up the complex and flavorful Mayahuel Cocktail featuring Casa Dragones Tequila from Bertha González Nieves, co-founder and CEO of Casa Dragones Tequila. Check out the recipe for this distinctive libation below.
Ingredients
1.5 oz Tequila Casa Dragones Blanco
0.5 oz Chartreuse Liqueur
0.5 oz Damiana Liqueur
10 ml Lavender Syrup
2 drops Angostura Lavender Bitters
Garnish: Edible Flowers and False Coral
Directions
Stir all the ingredients in a mixing glass.
Serve in a coupe glass and add an ice cube.
Decorate with edible flowers and false coral.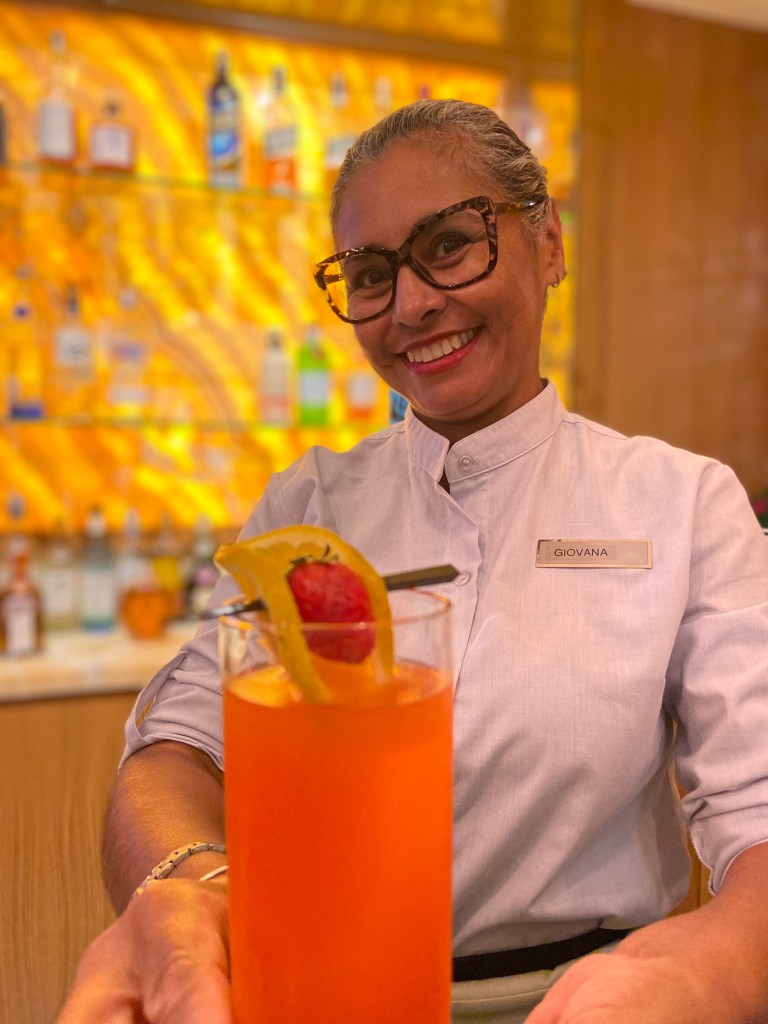 Giovana Salles
Bartender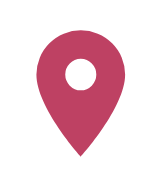 Hilton Porto Alegre
"I feel excited to be part of a welcoming work environment, valued as both a woman and as a mother, and very respected among my colleagues."
Beverages on display for Women's History Month at this cultural Brazilian hotspot include concoctions crafted with Cointreau and Hendrick's Gin. Try the Garibaldi Sbagliato, a twist on the classic Campari-based Garibaldi that adds gin and prosecco for an extra punch of flavor, then stir up your own rendition using the recipe below.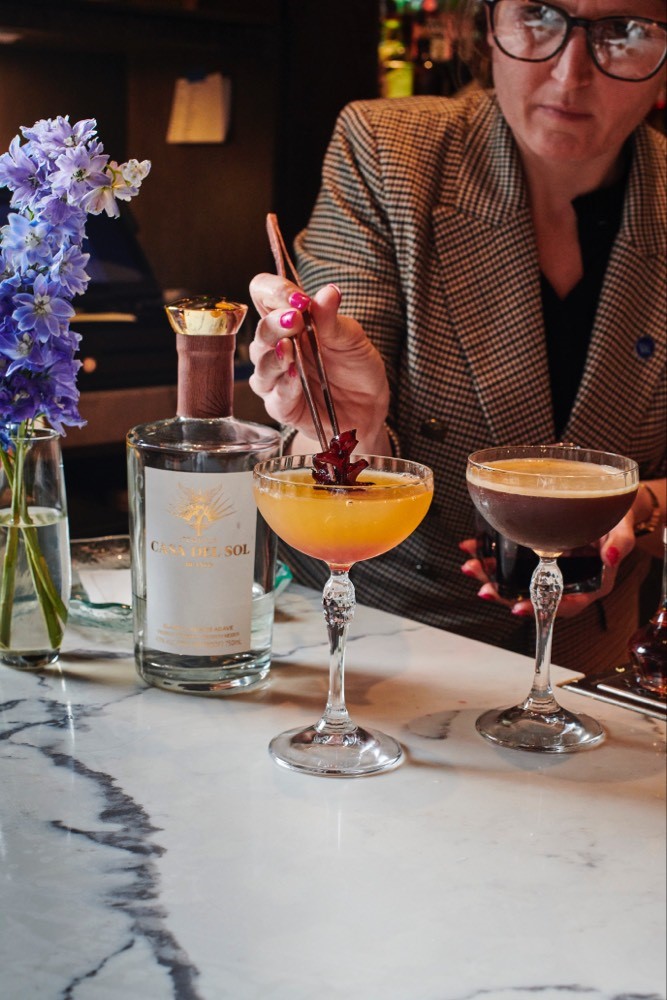 Cara McInerney
Beverage manager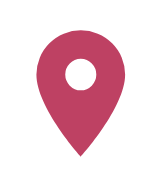 Waldorf Astoria Atlanta Buckhead
"I see a great percentage of women in leadership roles with our company and especially at my property, Waldorf Astoria Atlanta Buckhead."
"Our leadership team takes our brand pillar of empowerment very seriously for all team members. I love the roundtables we frequently hold to hear the voices across the board, and truly value the different perspectives we're able to include. Creativity and analytical approaches are welcome for all team members to share. The resources available to us are also incredible, from furthering education to travel opportunities to well-being initiatives."
Head to Atlanta to try specialty beverages made with Casa Del Sol Tequila, including the EspresSol Martini, which offers the perfect caffeinated energy boost to fuel your adventures throughout the ATL. Mix up this delicious treat at home by following the recipe below.
Ingredients
1.5 oz Casa del Sol Tequila (Blanco or Reposado)
1 oz Premium Coffee Liqueur
1 oz Premium Espresso or Cold Brew Coffee
0.25 oz Agave Nectar
Garnish: 3 Espresso Beans
Directions
Add all ingredients to a cocktail shaker and fill with ice.
Shake vigorously and strain into a chilled Coupe or Martini glass.
Float espresso beans.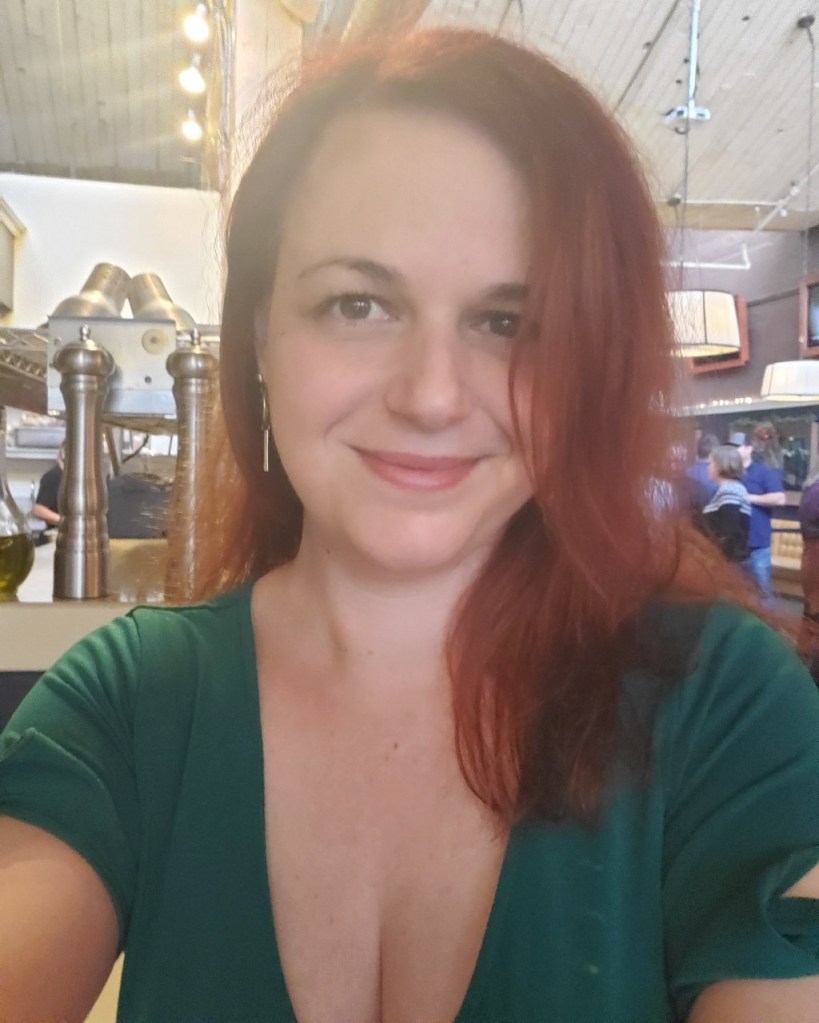 Mary Ulickey
General manager, Mayrose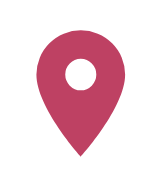 The Duniway Portland, a Hilton Hotel
"I have felt the most empowered as a woman in my career since working at Hilton. There are so many strong women leaders that I get to work with, and I have an incredible mentor who is a woman. She encourages me and supports my success. I also get the pleasure of leading and helping mentor the next generation of women leaders as well. In food and beverage this is a rare gift."
"Hilton empowers me to use my platform and my voice to elevate other women. I am able to support other women-run businesses. Hilton has also given me a place to learn, grow, and thrive."
This Women's History Month, Mayrose will be offering cocktails made with Uncle Nearest Whiskey, including a cocktail that seamlessly blends this dark liquor with the bitter notes of Amaro along with tart fruit flavors. Journey to this Oregon eatery to experience the unique Uncle Buck, then mix up your own batch by following the recipe below.
Ingredients
1 oz Uncle Nearest 1884 Small Batch Whiskey
0.75 oz Amaro Nonino
0.75 oz Lime Juice
0.25 oz Simple Syrup
1 Strawberry, sliced
Q Ginger Beer, to top
Garnish: Lime Wedge and Mint Bouquet
Directions
Combine all ingredients, except ginger beer, in a cocktail shaker. 
Fill with ice and shake well.
Strain over fresh ice into Collins glass. 
Top with ginger beer.
Garnish with a lime wedge and a mint bouquet.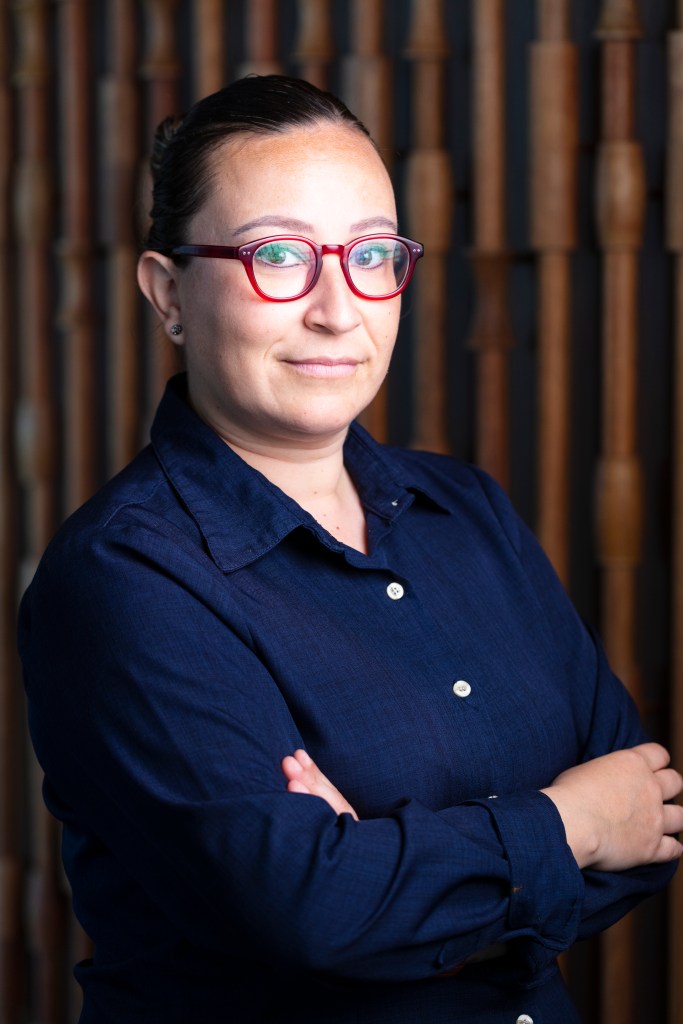 Eugenia Torres
Associate food & beverage director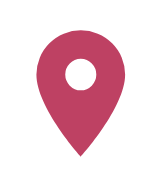 Conrad Punta de Mita
"Hilton gives me the means to be able to do my job as it should be done, plus an adequate space in which I can develop what I know about agaves. The equal treatment I think is also an important part that the company strives to do while also empowering me."
Hendrick's Gin and Limoncello blend with a bounty of fruit flavors to create the Belladonna, or "Pretty Woman," cocktail, which you'll find throughout Hilton's Women's History Month celebration at Conrad Punta de Mita. Make your own version using this recipe.
Ingredients
2 oz Cranberry juice 
0.75 oz Fresh Lime juice 
1.5 oz Hendrick's Gin Midsummer 
0.5 oz Artisan Limoncello 
1 Dash Homemade Strawberry Syrup 
1 Spoon Pineapple Juice Foam 
Directions
In a shaker place the cranberry juice, lemon juice, gin, artisan limoncello and homemade strawberry syrup, add ice and shake hard. 
Pour into an old fashioned glass.
Top with pineapple foam and decoration.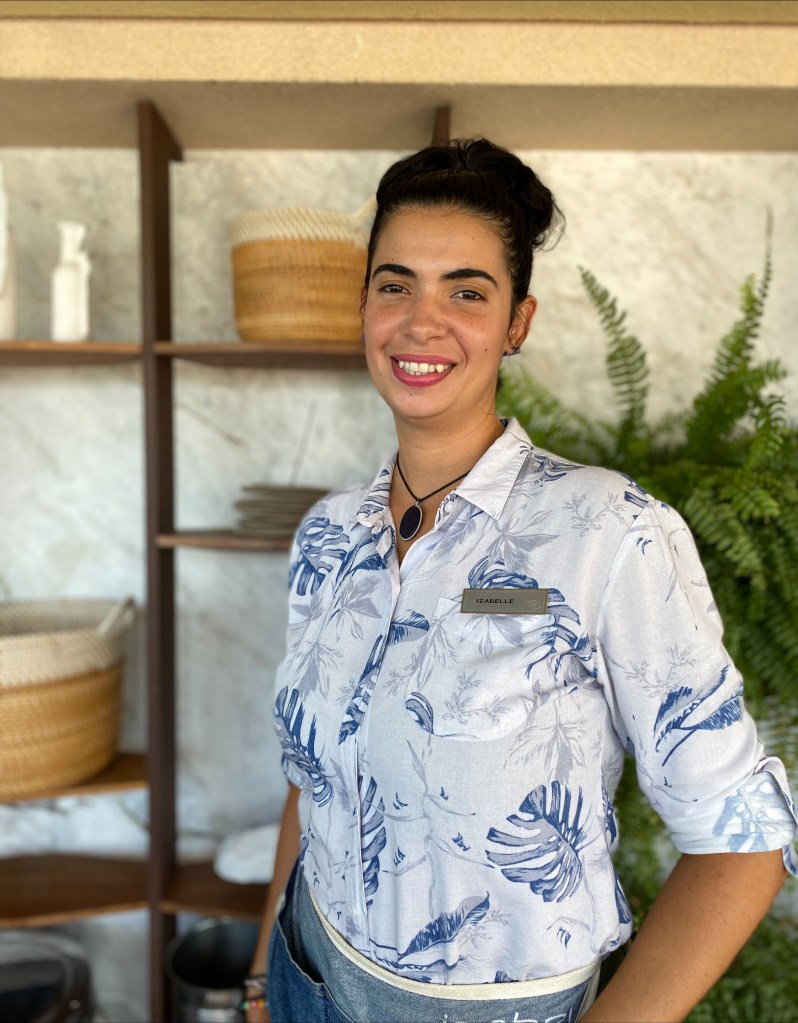 Izabelle Mendes
Barwoman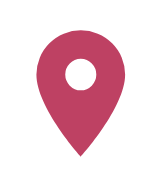 Hilton Rio de Janeiro Copacabana
"I feel I have equal opportunity and a lot of respect in my workplace. Women in leadership and conversations about leading as a woman within the department are also strong points of empowerment."
Izabelle will be honoring her heritage by mixing up a trio of artful cocktails created with Brazilian sparkling wine by winemaker Ravache Brandão. The Cora Coralina is named after the great Brazilian poet by the same name and is easy to mix up at home using this recipe.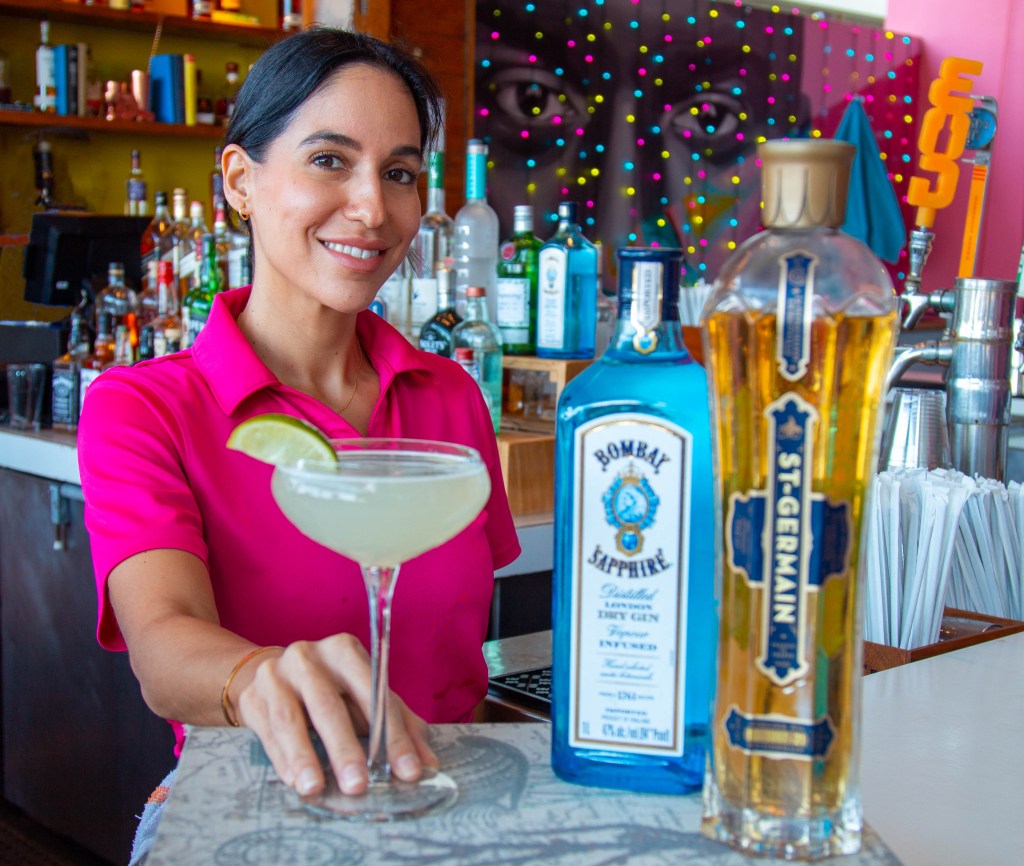 Daniela Cunningham
Bartender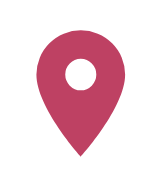 Hilton Cabana Miami Beach
"Hilton has given me the flexibility to be creative behind the bar, values my opinion, and empowers me to grow through programs like Hilton University. I appreciate the representation of women in management and leadership positions around me."
Throughout March and April, Hilton Cabana Miami Beach will be offering a variety of specialty cocktails featuring Bombay Sapphire Gin, including the refreshing Como la Flor. Interested in mixing this one up at home? Be sure to follow this recipe.