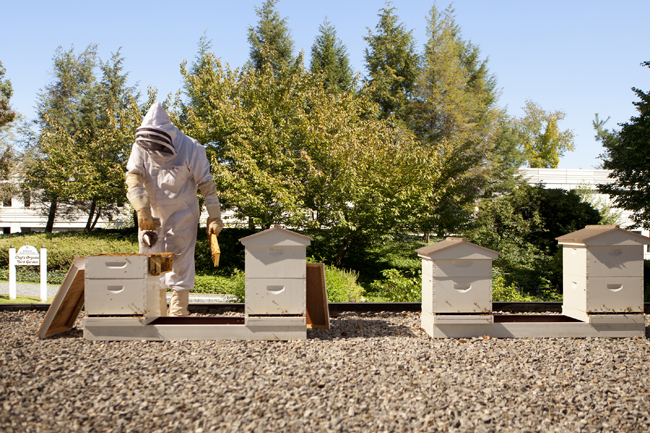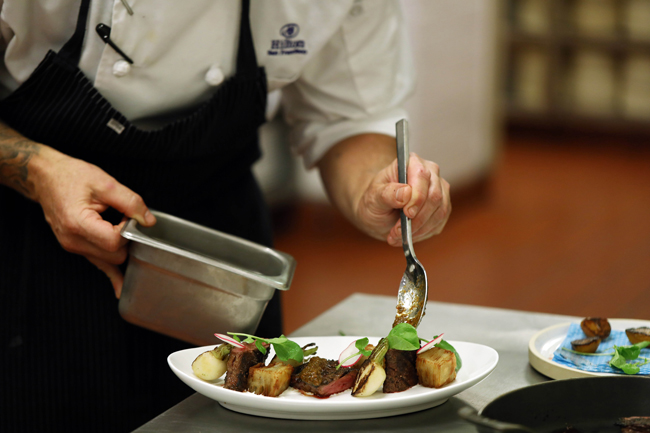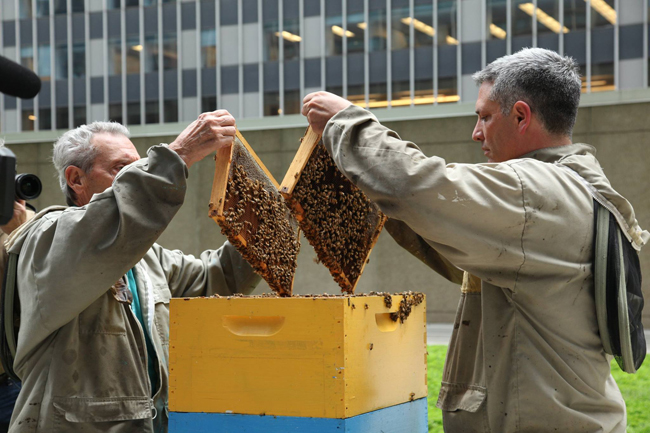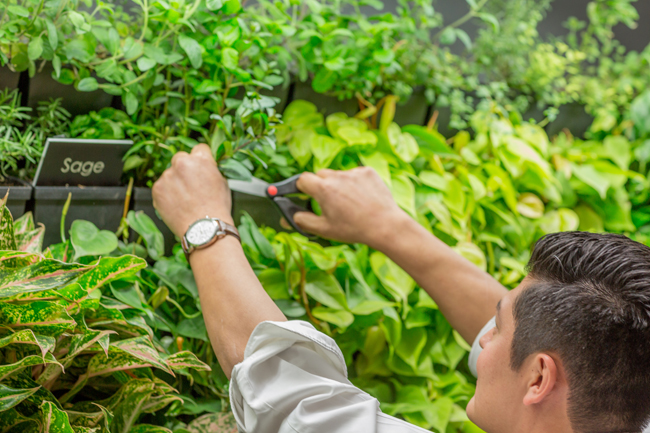 Sustainable dining is more than just a dinner-table conversation topic these days. It's an increasing preference for many consumers, including travelers. 
Individuals and businesses alike are making changes as a result, including at Hilton properties, where restaurant chefs and Team Members are infusing sustainable elements into menus and tweaking back-of-house operations to reduce food waste and the negative impact on the environment.
"We're hearing more and more from guests that they want to travel – and dine – sustainably," said Daniella Foster, Senior Director of Corporate Responsibility at Hilton. "At Hilton, we're working to leverage our global scale to provide our guests with not only sustainable dining options, but also broader assurance that they're traveling sustainably when visiting us." 
On the food front, that includes everything from sourcing more ingredients locally in order to curb the carbon emissions that can result from long-distance transport, to adding environmentally friendly dishes, such as "blended burgers," to menus.  
There's good reason for it. According to the International Food Information Council Foundation, more than half of consumers across the U.S. – or six in 10 – report it's important that they consume food that has been prepared in a sustainable way. In addition, the scientific journal PLOS ONE found that Americans waste about one pound of food per person each day – the equivalent of 150,000 tons daily. 
Hotels like Hilton San Diego Bayfront and Hilton San Francisco Union Square are stepping in to do their part since leftovers and half-eaten meals are inevitable in the hospitality industry, which is rife with breakfast buffets, big events with seated dinners and quick snacks between business meetings. Both hotels work to prevent and reduce food waste through smart purchasing, composting and food recovery programs that allow them to donate excess food to local charities. 
Other hotels are also thinking differently about their ingredients to become more sustainable. For the Hilton Chicago O'Hare Airport restaurant Andiamo, that ingredient is beef. Many diners might be surprised to learn that beef alone accounts for nearly half of all greenhouse gas emissions associated with food in the U.S. This statistic from the World Resources Institute inspired the chefs at Andiamo to participate in the James Beard Foundation's Blended Burger Project™. Andiamo's take – the "Crave Burger" – swaps out 30% of the beef for a blend of cremini, maitake and shiitake mushrooms to create a more delicious, nutritious and sustainable burger. 
Transporting ingredients from other states and countries is another unexpected way food sourcing can impact the environment. Many Hilton properties, such as Washington Hilton and Cape Rey Carlsbad Beach, A Hilton Resort and Spa, have transitioned to sourcing certain goods from local vendors to eliminate unnecessary carbon emissions and capitalize on local flavors. At Washington Hilton, for instance, many of their cocktails are made with spirits from local D.C. distilleries. At Cape Rey Carlsbad Beach, A Hilton Resort and Spa, Chef Teri McIllwain's coastal-inspired menu features seasonal dishes with produce grown in Cape Rey's own organic garden, maintained on-property by their culinary team. The menu also features seafood caught off the Baja Coast by a local fishery – ensuring sustainability and the freshest quality. 
A handful of Hilton properties have cut out transportation all together for some of their ingredients and started their own urban farms, where they grow items such as herbs and lettuce on-site. In 2018, New York Hilton Midtown opened its green rooftop to 450,000 honeybees for the second season to support the declining bee population and produce hundreds of pounds of honey for dishes and drinks. And Embassy Suites by Hilton Chicago Downtown Magnificent Mile opened the largest greenhouse in Chicago, turning their atrium into "Sky Garden," where their culinary team grows herbs that are incorporated into the hotel's complimentary evening reception and cooked-to-order breakfasts.   
"I'm constantly surprised by how innovative our Hilton properties are when it comes to making our food and beverage offerings more sustainable," said Hilton's Ms. Foster, who expects more change is afoot. The company offers a variety of tools and resources to help properties explore and make sustainable changes, she said. Hilton recently announced it would halve its food waste and double the amount spent with local, small and minority-owned suppliers across its 17 brands as part of a broader commitment to cut its environmental footprint in half and double its investment in social impact by 2030.