The Lunar New Year, beginning on the new moon and ushering in spring, is a celebration of renewal and reunions, a time to gather with family and friends. 2023, the Year of the Rabbit, promises to bring much fortune as the rabbit is considered to be the luckiest of all the animals within the Chinese zodiac. From 22 January to 5 February, many Hilton properties in Asia Pacific celebrate the season with bountiful feasts and sumptuous spreads. From sticky rice that symbolizes togetherness and longevity noodles for a long life to steamed fish that signifies abundance, these creations are bound to start the season on an auspicious note.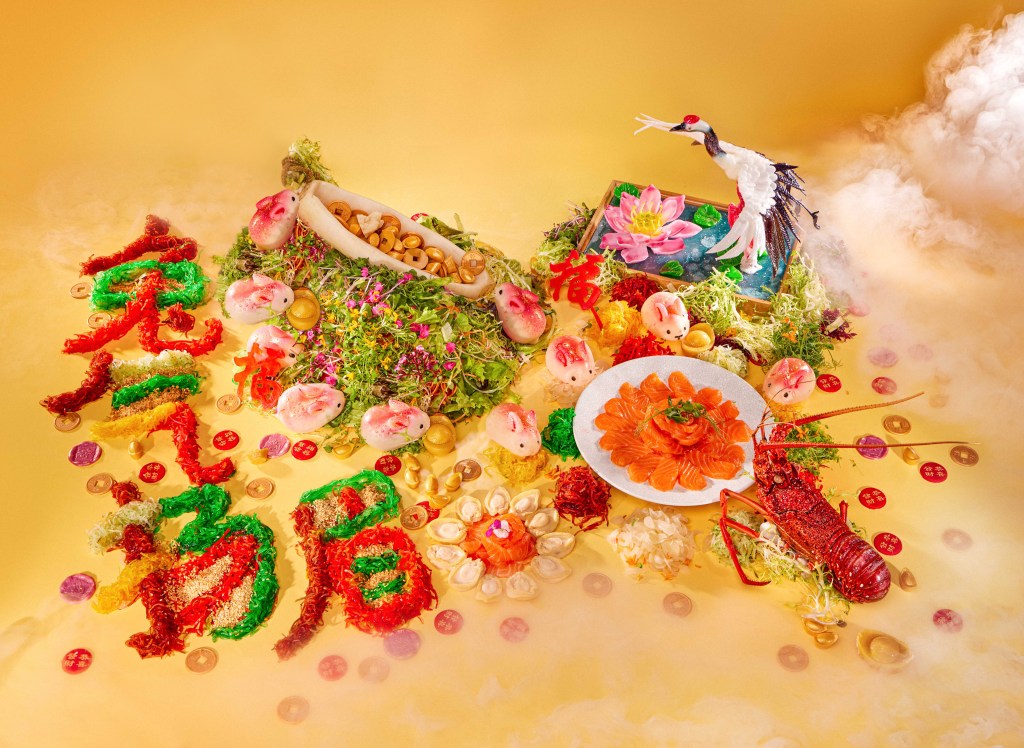 Conrad Centennial Singapore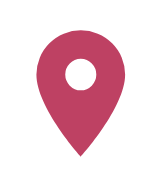 Singapore
Fortune Gold Flakes Yu Sheng at Golden Peony, Conrad Centennial Singapore
Conrad Centennial Singapore's opulent Golden Peony restaurant promises to set you up for a year of happiness and well-being with decadent dishes deftly prepared by Chef Ku Keong and his team. These include the Fortune Gold Flakes Yu Sheng, Roasted Suckling Pig filled with Lobster Meat and Japanese Fragrant Rice served with Superior Lobster Broth, Prosperity Pen Cai, and sweet treats like the rabbit-themed Soy Pudding. The Fortune Gold Flakes Yu Sheng is a highlight at the start of every meal, featuring a medley of ingredients including lobster, abalone, mock bak kwa (barbecued sweet-salty jerk, typically made from pork) and plenty of fresh vegetables like ice plants and pickles, ready to be tossed into a vibrant mix. 
Hilton Kuala Lumpur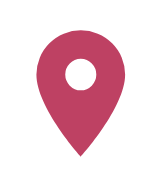 Malaysia
Smoked Salmon with Crispy Rice at Chynna, Hilton Kuala Lumpur
Hilton Kuala Lumpur pays homage to the lucky rabbit with handcrafted dishes flavored with bold dimensions. Find an ensemble of menus at Chynna restaurant, where four sets of reunion dinner menus center around Wealth, Prosperity, Fortune and Grand Fortune with premium yee sang selections such as Smoked Salmon with Crispy Rice, Hotpot-style Poon Choy and signature a la carte dishes. The hotel will also welcome the New Year with a rousing Lion Dance performance, an appearance by the God of Prosperity, fortune tellers and Chinese calligraphy activities. 
Conrad Xiamen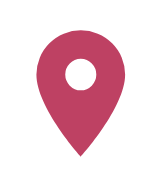 China
Steamed Mud Crab with Glutinous Rice at Lucheng, Conrad Xiamen
In Minnan – or South Fujian – the age-old tradition of outdoor banquets is alive and well. These elaborate feasts are held for numerous occasions, from weddings to New Year's Eve celebrations, and guests can always count on a host of creative delicacies. The Lunar New Year is when the largest number of these street banquets are held, and the crab rice pudding has long been a quintessential item on the table. The ingredients make the dish, with crabs from the local shores of Minnan prized for their red roe and a base made from Hilton's dedicated supply of rice from the renowned Wuchang region. Find this steamed dish at Lucheng in Conrad Xiamen, which – on the 39th floor – overlooks Gulangyu Island and the Siming Central Business District.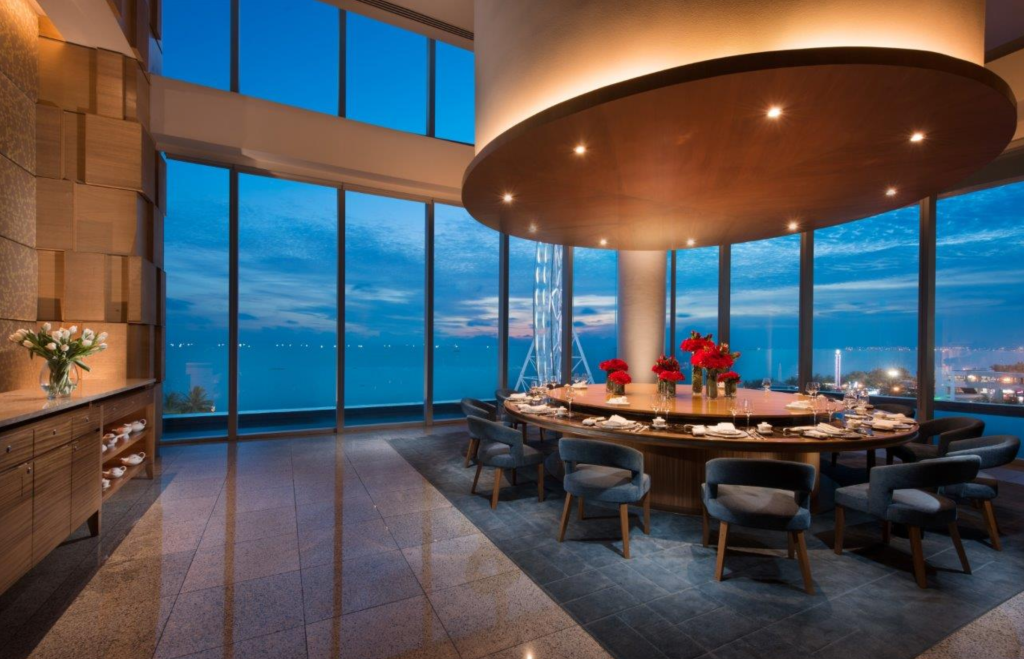 Conrad Manila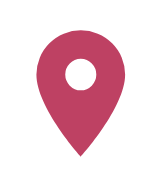 Philippines
Celebrity Chef Jereme Leung of Conrad Manila's China Blue is putting together a special nian gao (sticky Chinese New Year cake, made with glutinous rice flour) gift set, available through January 27, which includes Chinese white almond-flavored Koi Fish and traditional brown coconut caramel sugar ingots. Guests visiting the bayside escape overlooking Manila Bay and the Makati city skyline can also reunite with loved ones over an authentic dining experience. The lavish set menus, curated by Executive Chinese Chef Eng Yew Khor, will whet the appetite of the whole family.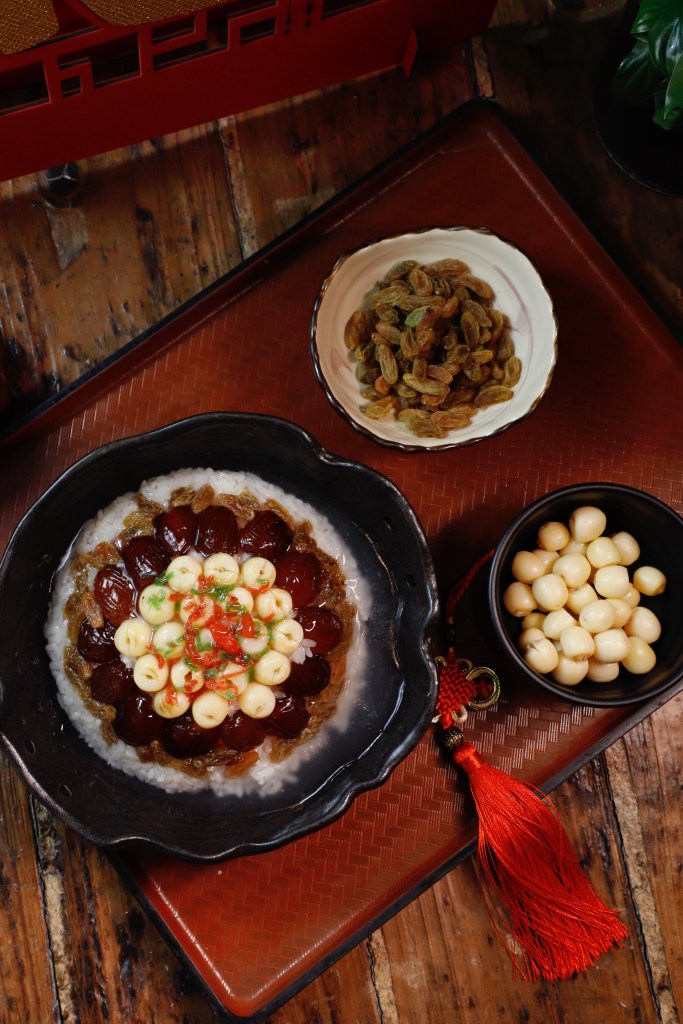 Hilton Changzhou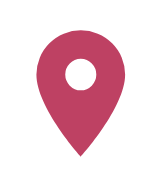 China
Babao Steamed Glutinous Rice Pudding at Yuxi, Hilton Changzhou
The "babao" – translated to "eight-treasures" – is a steamed glutinous rice pudding and a long-standing feature of the Lunar New Year's Eve reunion dinner in Changzhou homes and Hilton Changzhou. The Wujin district hotel with Xin Tian Di Park views offers this special treat, where a small mound of sticky rice is mixed with lard, filled with red bean paste and topped with dried dates, lotus seeds, sultana, nuts and dried fruits. It's not only deliciously aromatic and sweet, but the rich assortment of ingredients symbolizes happiness and prosperity. Enjoy it at Yuxi, which features exquisite Huaiyang cuisine and local specialties across seven dining rooms.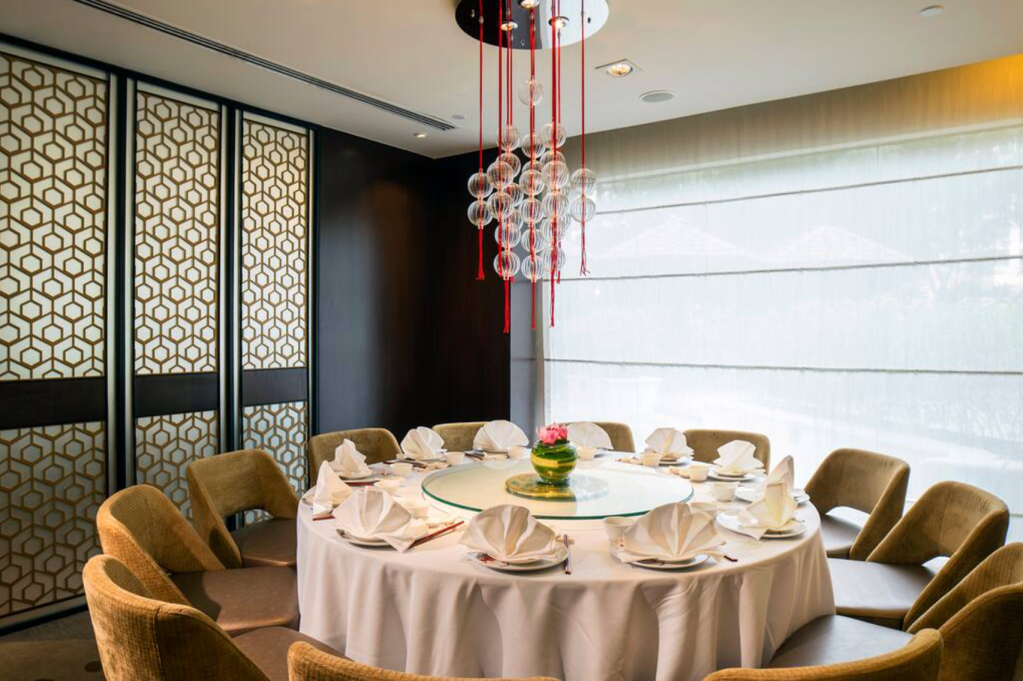 Hilton Petaling Jaya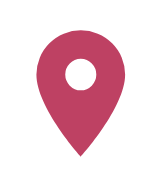 Malaysia
Also leaping into the New Year with festive menus that combine vibrant traditional delights with a fresh twist and long-cherished classics is Hilton Petaling Jaya's Toh Yuen Chinese restaurant, which serves up signature spring dishes like soft shell crab, fresh tiger prawns and salmon, roasted chicken and steamed tiger grouper and cod fish. The authentic dining experience allows families to sample delicious house specialties and four private dining rooms are available for more intimate reunions.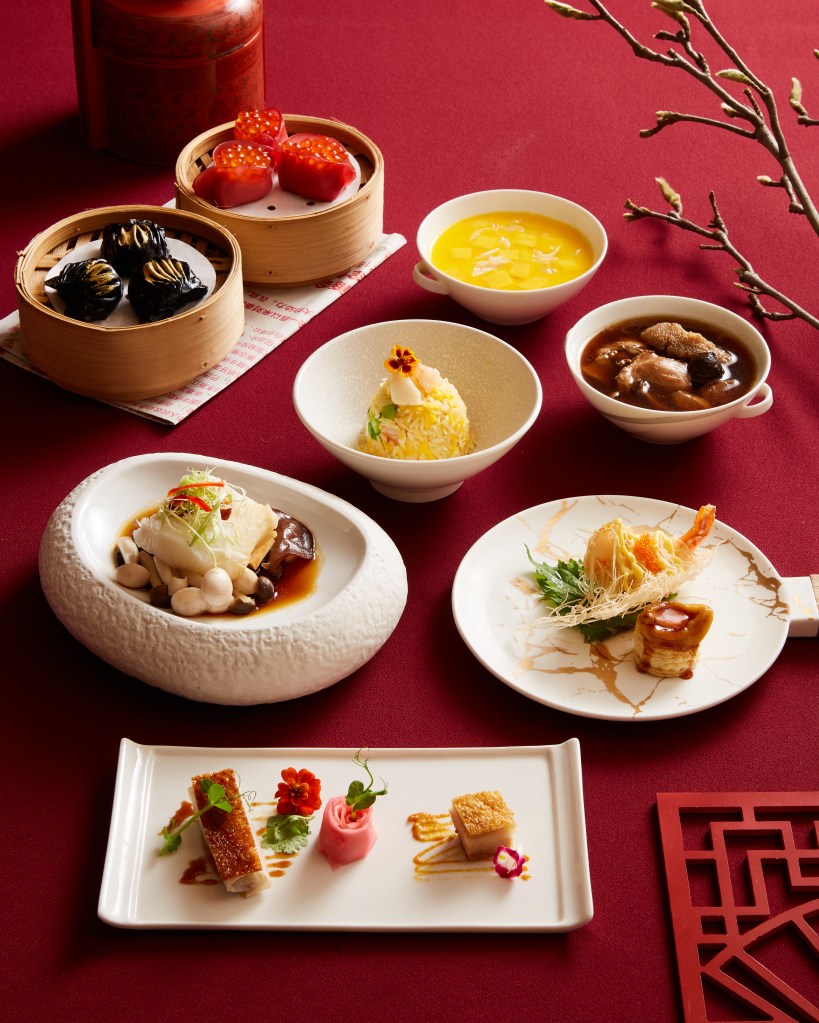 Conrad Bangkok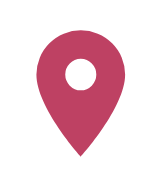 Thailand
All-you-can-eat dim sum lunch at Liu, Conrad Bangkok
In addition to reconnecting with families and loved ones over an all-you-can-eat dim sum lunch at Liu, Conrad Bangkok's renowned Cantonese restaurant, larger groups can also opt for a 10-person set menu curated by executive Chinese Chef Andy Fung that features Prosperity Fresh Abalone Toss loh hei (a Cantonese-style raw fish salad) and Baked Boston Lobster in superior soup.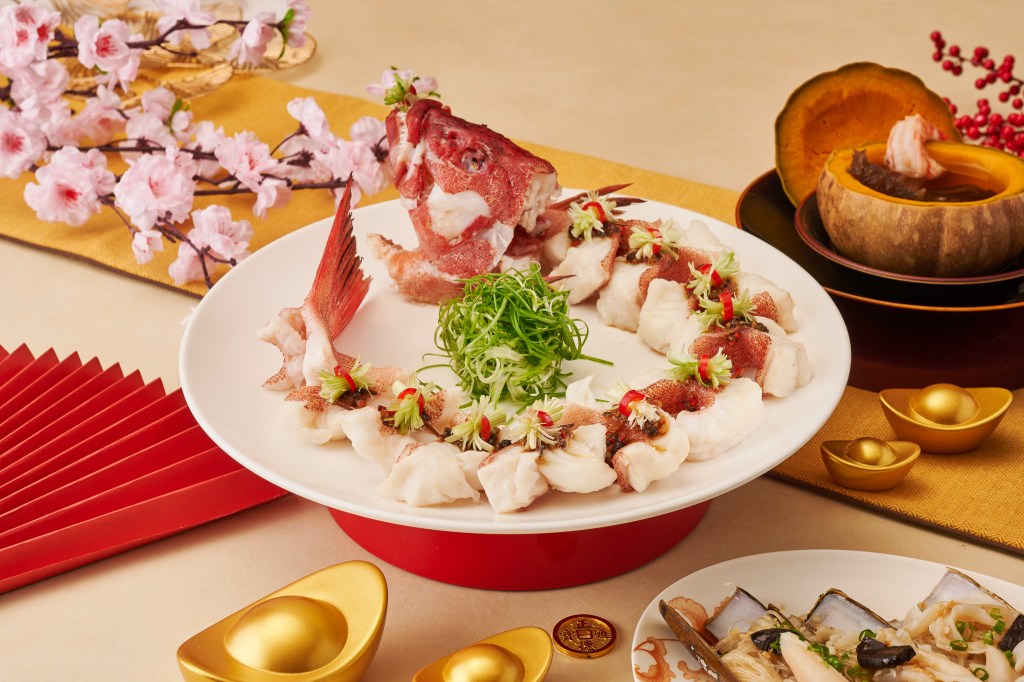 Conrad Singapore Orchard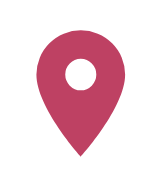 Singapore
Steamed East Star Garoupa in Soya Sauce at Summer Palace, Conrad Singapore Orchard
For an unconventional Lunar New Year, Basilico, Conrad Singapore Orchard's internationally recognized Italian restaurant, is offering a culinary experience that features authentic Italian flavors with a unique Asian touch. Guests joining the restaurant for Chinese New Year's Eve Dinner can look forward to dishes like Boston Lobster and Fish Maw Soup, Truffle Honey-infused Char Siew and an Italian-style Yu Sheng that features Octopus Carpaccio, Marinated Yellowfin Tuna Cube, Avruga Caviar and Bottarga, topped off with 24-carat gold leaf. Those looking for a more traditional touch will be able to choose from eight Chinese New Year set menus at one-Michelin-starred Summer Palace, which features signature dishes like the Mexican Abalone Prosperity Toss, Barbecued Suckling Pig and Steamed East Star Garoupa in Soya Sauce.