To be globally successful, Hilton must be locally successful, one hotel at a time, working together with a diverse array of owners who reflect the communities and guests we serve. Whether through supplier diversity programs, multicultural marketing to diverse customer segments, partnerships with nonprofit organizations or identifying inclusive paths to ownership, Hilton is helping pave the way to more diverse and inclusive growth. 
A staunch advocate of these efforts is Tracy Prigmore, founder of TLTsolutions and She Has a Deal, and owner of Hampton Inn by Hilton Waldorf in Waldorf, MD. As Black History Month comes to a close and we look ahead to the start of Women's History Month, we spoke with Prigmore about her experience as a Black woman navigating the commercial real estate investment and ownership business, as well as her journey towards becoming a Hilton franchisee. She also shares her perspective on the importance of providing women and minorities with the resources and opportunities to do the same. 
Prigmore began dabbling in real estate investing after reading Robert T. Kiyosaki's Rich Dad, Poor Dad, a New York Times bestseller that advocates for financial independence.
"Initially, I saw real estate investment as a way to increase my retirement funds, but it soon became a money-making hobby, and I was obsessed with how I was able to generate cash flow and passive income," she said. "From the beginning, I knew that I wanted to grow my portfolio with commercial real estate; however, I thought that only rich people owned commercial real estate. I was determined to buy as many houses as possible and trade up to commercial–a monopoly move of sorts."
In 2016, Prigmore became a Hilton franchisee when she sponsored her first hotel investment, the 100-room Hampton Inn by Hilton Waldorf property. In the years since, she's expanded her investment portfolio to four hotels, including two Hiltons, and is actively seeking opportunities for further growth. 
Prigmore normally uses a detailed financial model and extensive research to make her investment decisions. However, in the case of her first franchise, her decision was influenced by a "life-changing" experience she had as a traveler staying at a Hampton Inn in Miami. 
"It was during my one-night stay at that property that I had the epiphany that I should invest in hotels," she said. "Prior to my stay at that Hampton Inn, I had taken a series of commercial real estate courses with the hope of transitioning from investing in houses to investing in commercial properties. I had been contemplating which commercial asset class that I should focus on; and until that epiphany, I was leaning toward multifamily and retail. It had not dawned on me that I could own a hotel until my stay at the Hampton Inn. I was formally introduced to the Hampton Inn brand at a Hilton development conference for women in New Orleans later that year." 
Prigmore credits Hilton's hospitality in making her feel welcome as a first-time franchisee as a key to her success. 
"Overall, my experience as a first-time franchisee at Hilton was amazing," she said. "I was confident in my ability to achieve success in this business; however, I was unsure about the process and whether or not I would be approved. Everyone at Hilton throughout the experience, from applying for the franchise license to completing the property improvement plan renovation, was helpful and made me feel welcomed and appreciated." 
Prigmore has had such a positive experience, she's now aiming to give back to people of color and women who wish to get into hotel ownership but face two big challenges: the lack of representation and access to capital. 
"Investing in hotels at any level requires capital, and qualifying for a loan requires the borrower to have significant net worth and liquidity, which is indicative of personal wealth," Prigmore explained. "However, there is a wealth gap between men and women, and that gap becomes much larger when you filter for Black people, especially Black women. Historically, due to gender biases and institutional or systemic racism, Black people were intentionally and legally prevented from opportunities to build wealth for themselves and their families." 
These challenges inspired Prigmore to form the She Has a Deal (SHaD) program, which aims to educate and inspire future women hotel owners and developers. 
"SHaD is focused on creating new pathways to ownership and preparing women to become sponsors of hotel investments," she said. "I can't predict what these pathways will look like, but I do know that it is not enough to have a seat at the table; it is essential to help women build their own tables. Ownership is the new glass ceiling and we are working to shatter it. With the She Has a Deal platform, women can learn, connect and invest." 
The SHaD signature program hosts a pitch competition for early-career women, in which they learn what it takes to successfully source, analyze, raise capital and close hotel real estate investment deals. The winning team is awarded $50,000 in hotel equity, becoming limited partners in a real hotel deal.
In the near future, Prigmore hopes to expand the competition to add another pitching category for all women aspiring to hotel ownership, not just early careerists.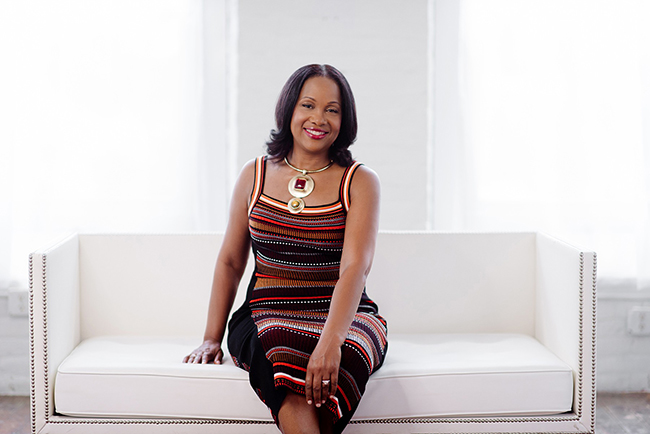 "Introducing women and people of color to hotel ownership early on will change the trajectory of their lives," Prigmore said. "A woman entrepreneur once shared this Marian Wright Edelman quote with me, 'You cannot be what you cannot see.' God calls on us all to be servant leaders. I am listening. By unlocking the door to how it's done, we show them how absolutely possible and achievable the goal of hotel ownership can be if they are committed to putting in the work."
"It never crossed my mind that owning a hotel was a career option for me. No one talked about, nor mentioned, hotel ownership to me or any real estate ownership as an option. I pursued a career option that I was aware of through family members and then modified it based on a conversation I had with a hotel guest about careers in healthcare administration. I researched the profession and later applied to graduate school to pursue it. Exposure matters." 
Prigmore is now looking toward the future, envisioning a more inclusive landscape for hotel ownership.
"I envision the future of the hospitality industry to be more inclusive of women and people of color on the ownership and investment side of the business," she said, explaining that diversity would only reflect the diverse needs of today's travelers. "From my point of view, women are incredibly important to the hotel business because 85 percent of day-to-day buying decisions are made by women. Furthermore, women-led businesses are good investments."