Hilton properties for history buffs, and the stories behind them
For many travelers, there is something about sleeping in a historic hotel that enhances the stay. With hotels that date back more than a century in its collection, Hilton offers travelers a chance to step back in time. Maybe you want to tour the grand ballroom that inspired a scene in a famous novel or listen to the ghost stories of an iconic resort with a paranormal past? Whatever your pleasure, travelers of all ages will love these nine Hilton properties that feature stunning historical architecture and are full of interesting stories to tell. Because when you're a history buff, it matters where you stay.
Amway Grand Plaza, Curio Collection by Hilton - Grand Rapids, Michigan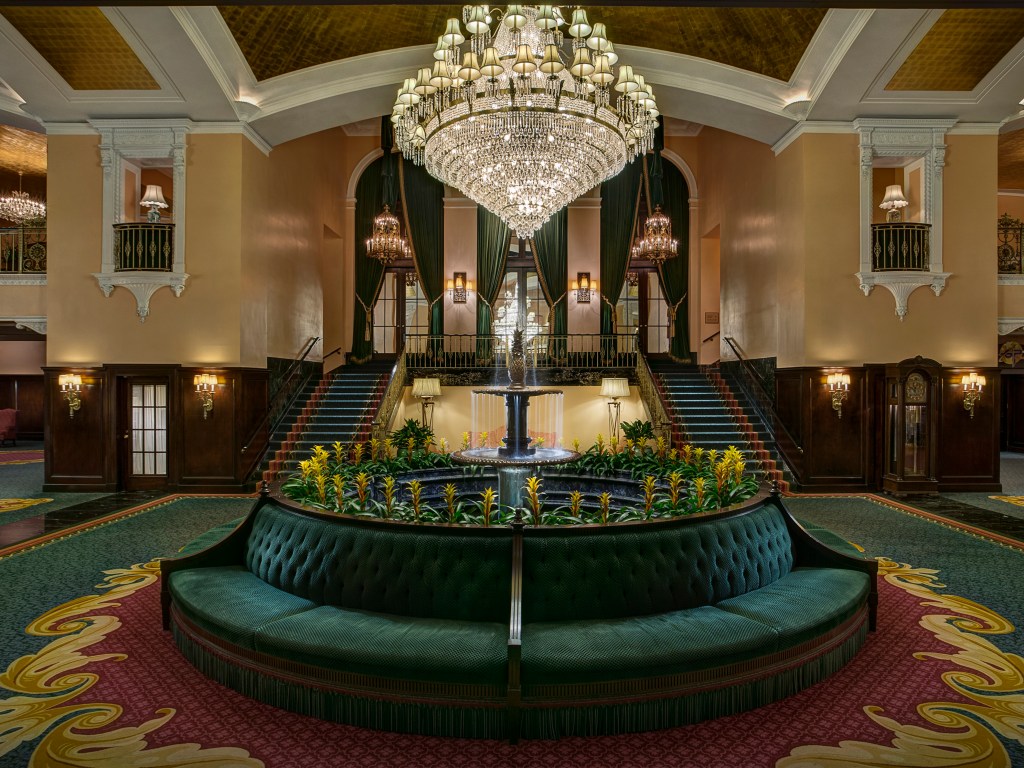 Celebrating its grand opening in 1913 as The Pantlind Hotel, today's Amway Grand Plaza, Curio Collection by Hilton, was ranked "one of the 10 finest hotels in America" during the height of the Golden Twenties in 1925—and it hasn't lost its charm. After a renovation, Amway Grand Plaza reopened in 1981, adding its Glass Tower overlooking the Grand River shortly after and re-energizing downtown Grand Rapids. Harkening back to its original days is the hotel's gold-leaf ceiling, which remains one of the world's largest. Considered the hotel's most stunning design detail, it still wows guests in the grand lobby, boasting crystal chandeliers and plush upholstery. Today, Amway Grand Plaza features nine on-site restaurants and bars, an indoor pool, rooftop pickleball courts and a spa.
Standard rooms may be redeemed for a maximum 50,000 Hilton Honors Points per night.
Waldorf Astoria Versailles Trianon Palace Hotel - Versailles, France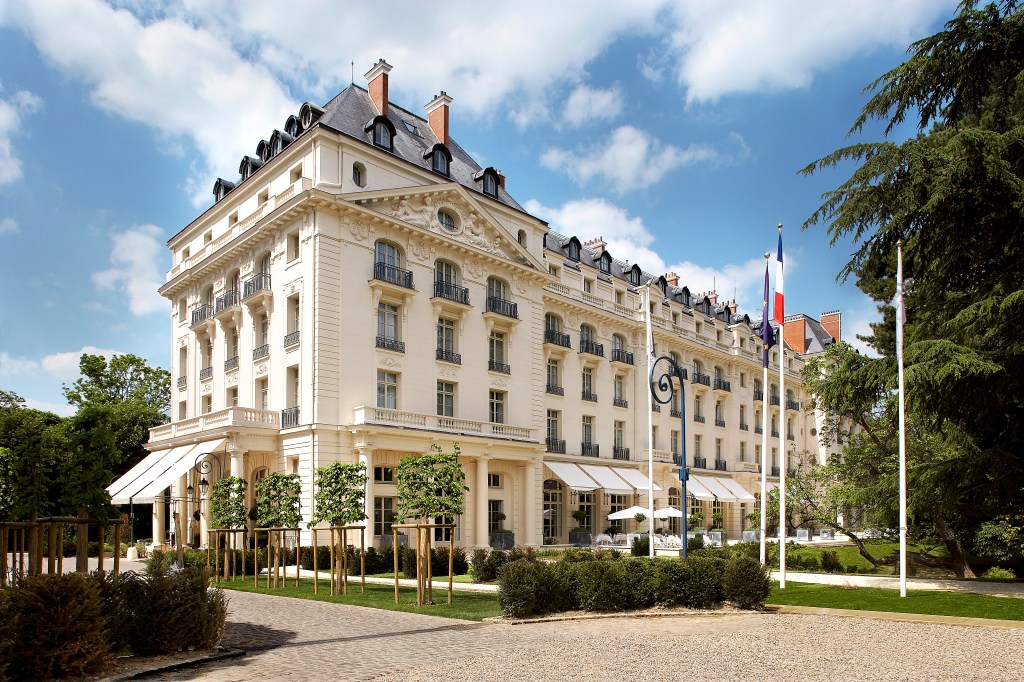 When entrepreneur Weill Martignan and his company, Trianon, set about in December 1907 to build a luxury hotel in Versailles, he knew he had to create a property worthy of standing beside one of the greatest palaces on earth. Using stone cut to complement the classical style of the Chateau de Versailles, Trianon Palace Versailles attracted celebrities from around the world upon its opening day on May 1, 1910, and for decades to follow. Beyond a luxurious hotel, it became an auxiliary hospital for British troops during World War I and saw Georges Clemenceau dictate the conditions of the Treaty of Versailles. Renovated and expanded in 1990, and transformed into Waldorf Astoria Versailles Trianon Palace Hotel in 2009, the hotel is a favorite for tourists and Parisians looking for a country escape close to the City of Lights. Guests can enjoy Michelin-starred dining at Gordon Ramsay au Trianon, Spa Guerlain's indulgent treatments, a glass-roofed pool and more during their stay.
Standard rooms may be redeemed for a maximum 80,000 Hilton Honors Points per night.
Hotel del Coronado, Curio Collection by Hilton - Coronado, California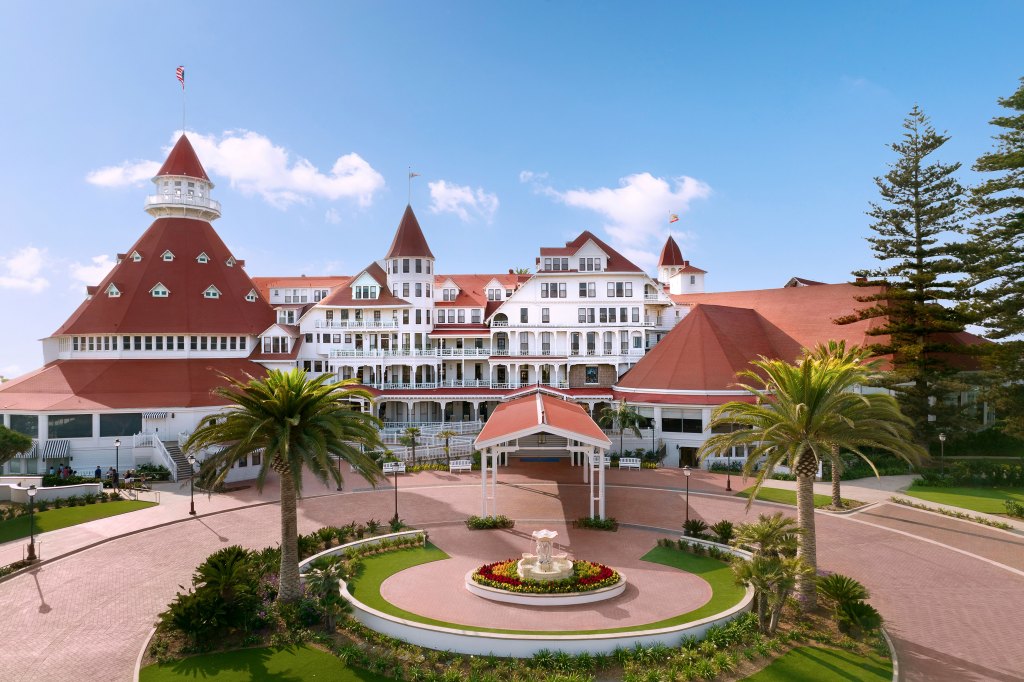 The grand dame of Southern California, Hotel del Coronado, Curio Collection by Hilton first opened its doors in 1888, and has hosted celebrities, royalty and beach-going families ever since. A popular filming location throughout the decades, The Del, as the resort is lovingly nicknamed, has served as the backdrop to Hollywood's biggest movies. It's rumored the hotel is just so beloved that not all guests have checked out, with staff and guests alike reporting strange sightings. Modern resort guests can take a "Haunted Happenings Tour" and learn the tales of its paranormal activity, or forgo the goosebumps to enjoy a wide array of daily activities like beach yoga, live music and a nightly s'mores roasts at beach firepits during a stay.
Standard rooms may be redeemed for a maximum 95,000 Hilton Honors Points per night.
Mango House Seychelles, LXR Hotels & Resorts, Seychelles Islands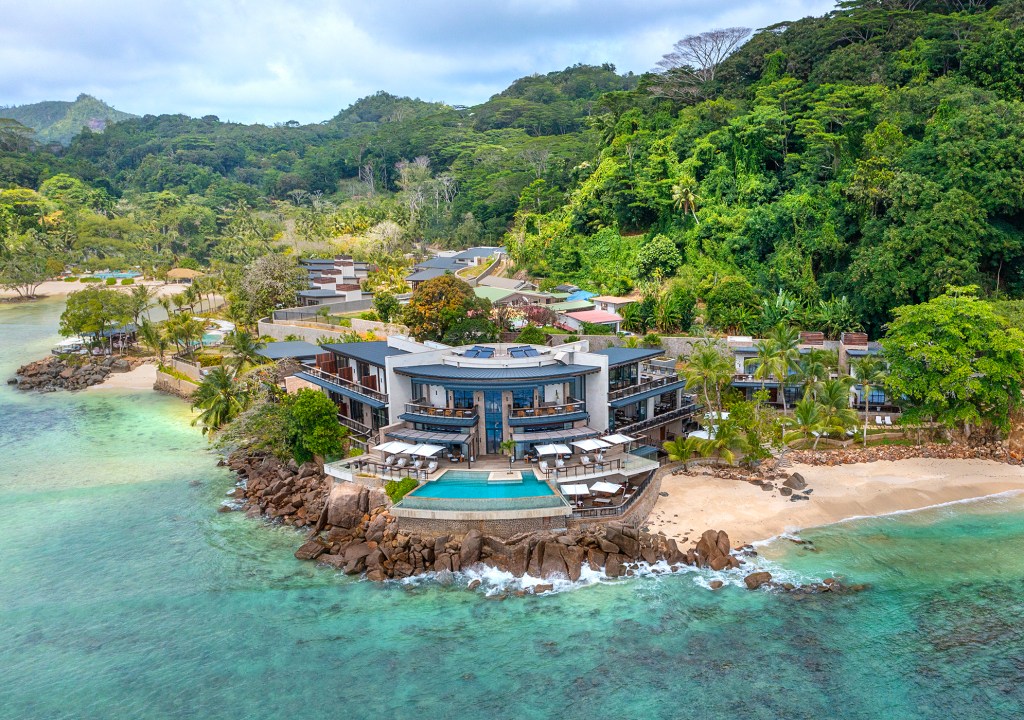 When Gian Paolo Barbieri, one of the most celebrated Italian photographers in the world, fell in love with the island of Mahé in the Seychelles, he decided to build Mango House as an expansive private retreat where he could invite his friends and family to discover its beauty. Although constructed in 1975, the oceanfront escape received a rejuvenation in 2021, becoming a hotel for the luxury traveler to enjoy. Mango House Seychelles, LXR Hotels and Resorts still promises a sense of home in a secluded destination with 41 spacious and immaculately designed guest rooms, including nine suites. Just as Barbieri's curiosity for travel led him to this tropical island, Mango House guests can immerse themselves in the hotel's surroundings with activities like glass-bottom boat tours and guided wildlife hikes with a private ranger.
Standard rooms may be redeemed for a maximum 110,000 Hilton Honors Points per night.
Embassy Suites by Hilton Portland Downtown - Portland, Oregon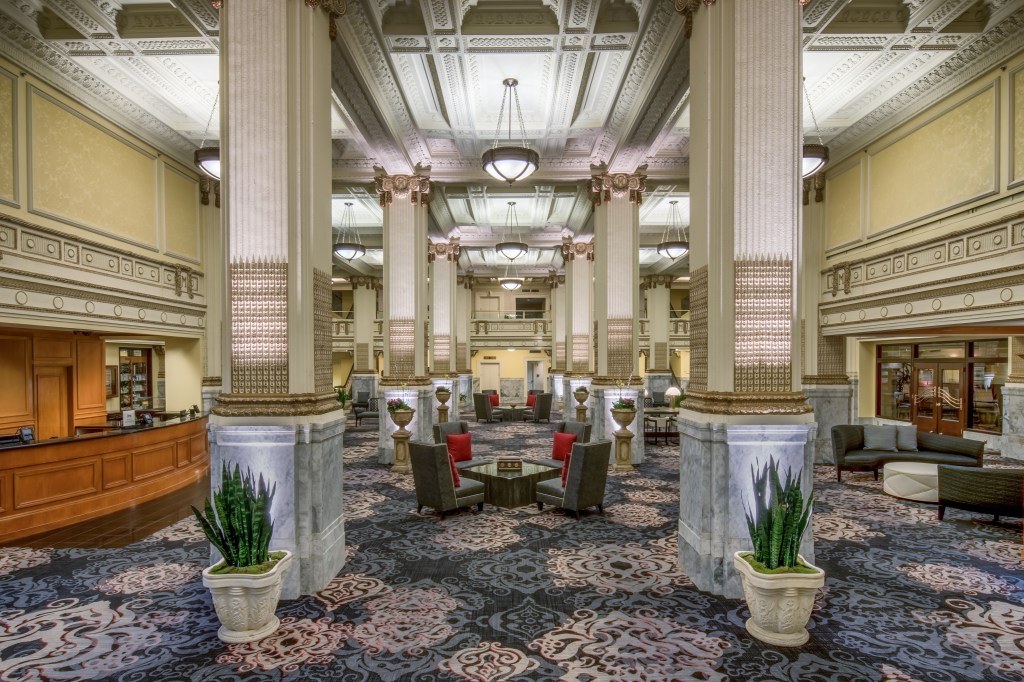 After Lewis and Clark's westward expedition centennial in 1905, Americans eager to go westward needed a place to stay. Enter The Multnomah Hotel, developed by Phillip Gevurtz and named for the indigenous tribe of the area. Opening in 1912 with 700 guest rooms, the hotel was one of the grandest resorts in the Pacific Northwest, even welcoming 8,000 to its opening gala. So renowned was the hotel, it welcomed royalty, celebrities and presidents alike, including nine U.S. presidents from Theodore Roosevelt to Richard Nixon. Biplanes have even taken off from the hotel's roof twice—with crowds of 50,000 witnessing the spectacle. The property, now Embassy Suites by Hilton Portland Downtown, underwent a massive two-year renovation, reopening in the late 1990s complete with its original Neoclassical architecture and its historic grandeur found in its lavish lobby and elegant all-suite guest rooms. A stunning indoor pool, free breakfast and nightly, complimentary Evening Reception are among the amenities that make this iconic property a modern gem.
Standard rooms may be redeemed for a maximum 60,000 Hilton Honors Points per night.
Hilton Cincinnati Netherland Plaza - Cincinnati, Ohio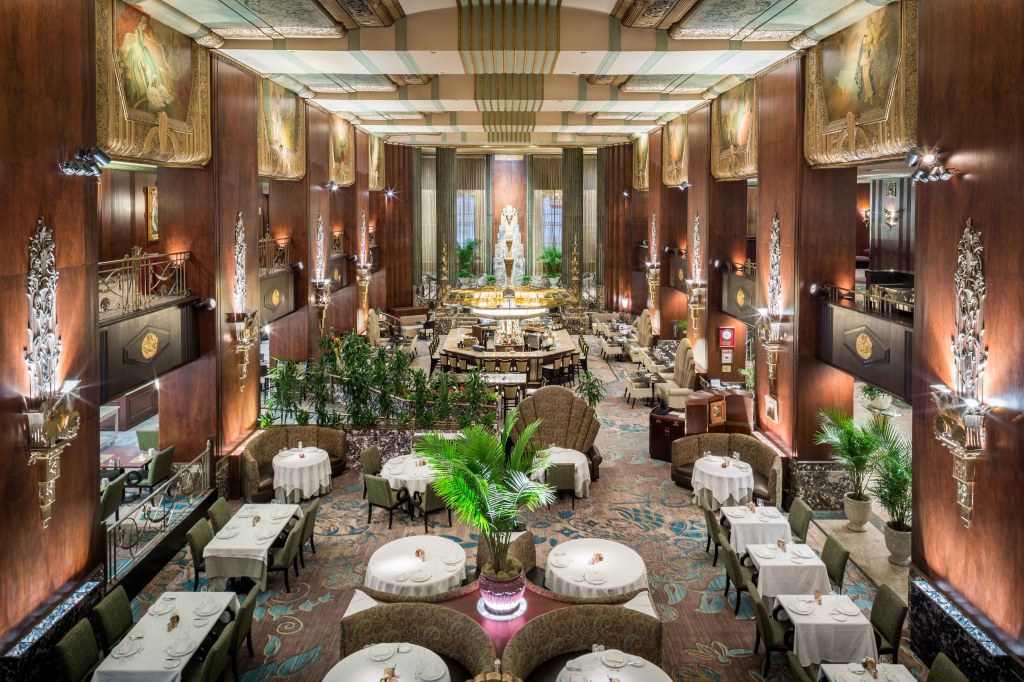 So impressive was the French Art Deco design of Hilton Cincinnati Netherland Plaza, it was actually used as a model for the Empire State Building. When the hotel was built in 1931, it was known for luxurious decor that included a Hall of Mirrors, rare Brazilian rosewood features, marble and stylized Egyptian and floral motifs, yet also one of the first hotels debuting in a "city within a city" concept at the Carew Tower complex, that inspired New York's Rockefeller Center. Guests can still enjoy its two-story murals and original Rookwood Pottery fountain while having a drink at The Bar at Palm Court, which features a discerning and award-winning wine list, specialty cocktails and live jazz on Friday and Saturday evenings.
Standard rooms may be redeemed for a maximum 50,000 Hilton Honors Points per night.
The Seelbach Hilton - Louisville, Kentucky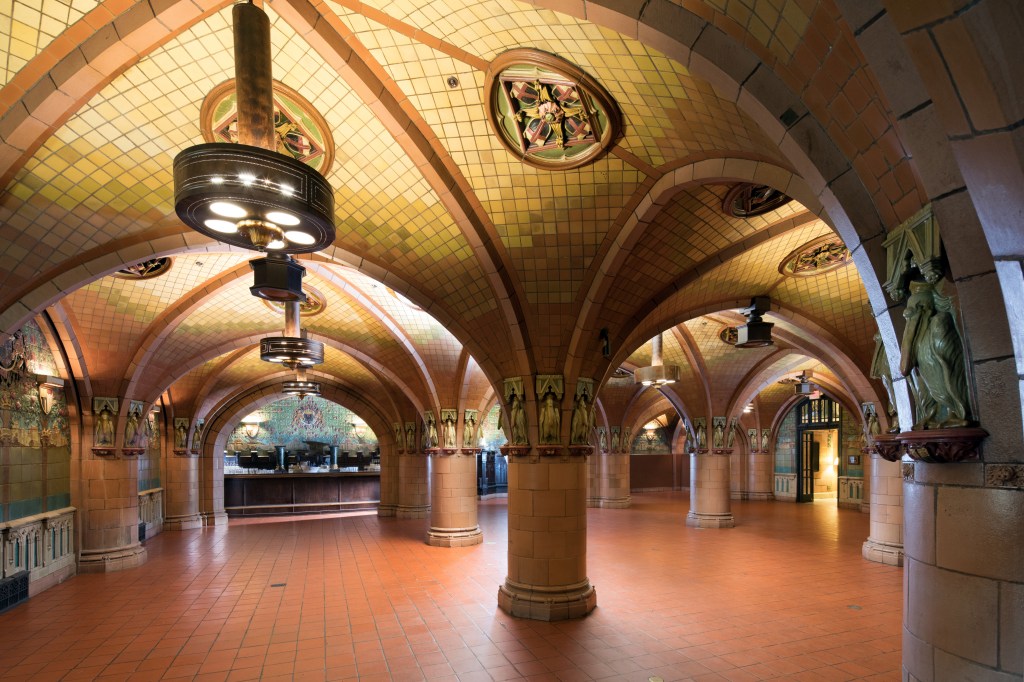 When it opened its doors in 1905, The Seelbach Hilton Louisville was a true example of the majesty of "the Golden Era." As the grandest hotel in Louisville—the center of Kentucky's bourbon country and Kentucky Derby equestrian race—it attracted some of the country's most notorious gangsters, who could be seen at the hotel's high-stakes poker games or using the property's elaborate escape tunnels to evade local authorities. The Seelbach Hilton's Rathskeller is the only room in existence made of Rookwood Pottery, with columns ringed by the company's iconic pelicans, a sign of good luck. Today, guests can enjoy its storied past coupled with modern amenities for a unique stay.
Standard rooms may be redeemed for a maximum 70,000 Hilton Honors Points per night.
Waldorf Astoria Amsterdam - The Netherlands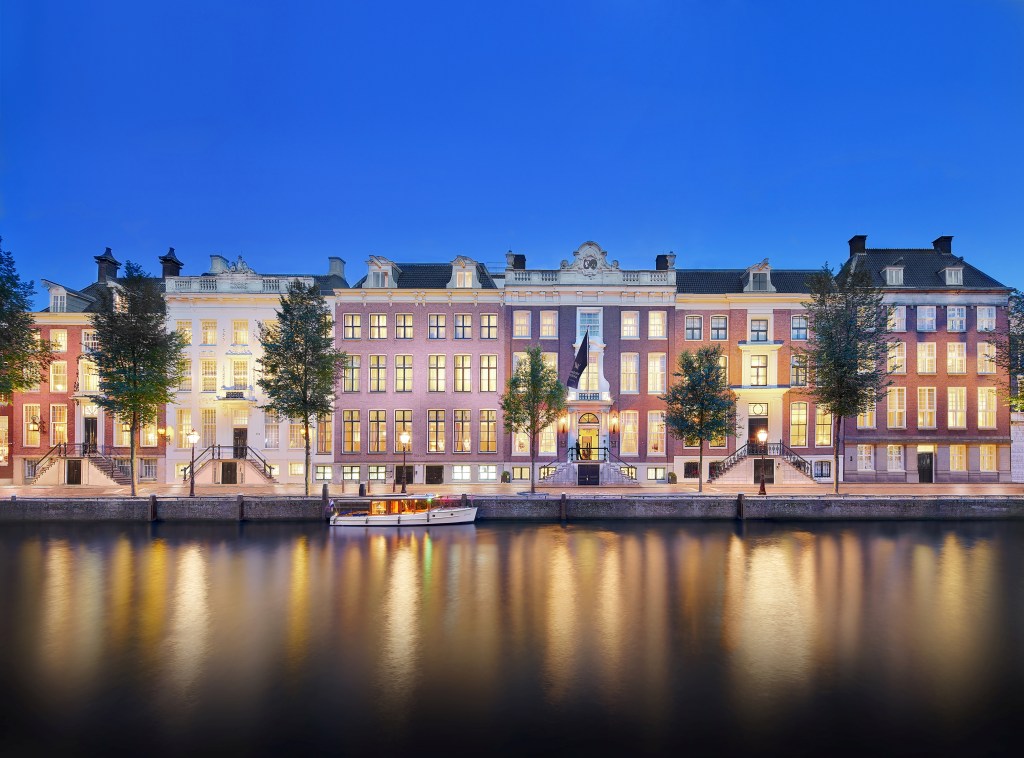 Spanning across six 17th- and 18th-century canal houses first constructed in 1665, the modern-day Waldorf Astoria Amsterdam has been the palace of slumber for notable Dutchmen throughout history, including Amsterdam's mayor Henry Hooft Gerritsz. The historic canal houses were transformed into commercial properties in 1920 before Hilton meticulously restored and reopened the stately homes into the 93-room luxury hotel in 2014. UNESCO-protected, the buildings feature a staircase built by Louis XIV's own architect, Daniel Marot, high ceilings, exposed beams, large windows and marble fireplaces. Modern amenities like two onsite dining outlets, including the Vault Bar housed in the former bank vault, the Guerlain Spa and a convenient location on Herengracht canal make it a perfect place to stay in the heart of the city.
Standard rooms may be redeemed for a maximum 110,000 Hilton Honors Points per night.
Waldorf Astoria Edinburgh – The Caledonian -  Edinburgh, Scotland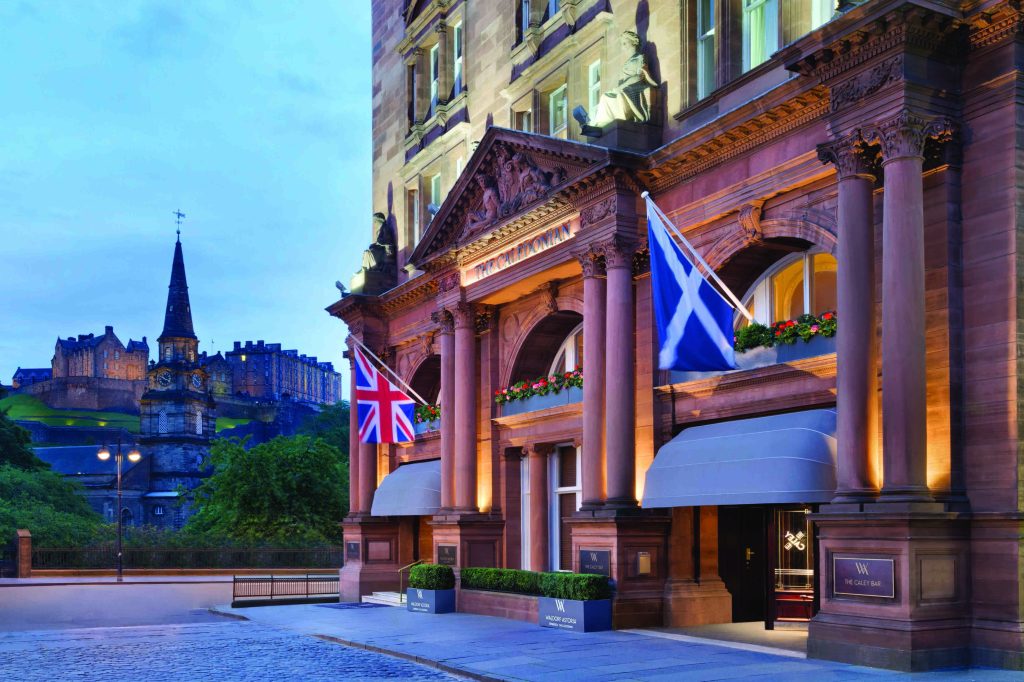 When the Caledonian Railway Company constructed an extension from its Princes Street line to run through Edinburgh's West End in 1890, it became a vibrant location for businesses and visitors, and a prime place to situate a hotel. Thus, the Caledonian Hotel opened its doors in 1903 and was immediately well received, welcoming notable guests throughout its history, including members of the British Royal Family. When the Princes Street station was closed and demolished in 1965, the Caledonian was spared the same fate. The building was sold to Hilton in 2000, and it went through a three-year-long restoration to open as Waldorf Astoria Edinburgh – The Caledonian in 2016. Remaining one of the only buildings with original red sandstone walls in Scotland, the hotel's famous Peacock Alley now houses the original 1890 station clock, while at the four corners of its exterior stand four statues representing the pillars of society: art, commerce, science and agriculture. Scotland is known for its hospitality, and it doesn't get better than the warm welcome and sincerely elegant service you'll receive during a stay at this historic property.
Standard rooms may be redeemed for a maximum 95,000 Hilton Honors Points per night.
Since Conrad Hilton purchased his first hotel, the Mobley in Cisco, Texas in 1919, Hilton has been welcoming guests for more than 100 years with the light and warmth of hospitality, making guests feel truly cared for. Experiencing the history of Hilton hotels and feeling the presence of generations of guests that came before makes a fall trip even more special.