Photo Credit: wong yu liang/Shutterstock
The Festival of Lights, Diwali, is one of the most vibrant and significant celebrations in the Hindu calendar. This ancient festival, which falls on Nov. 12 this year, signifies the triumph of light over darkness and good over evil. Across the world, families come together to illuminate their homes with colorful lamps, exchange gifts and indulge in delicious feasts.
Hilton hotels and cities worldwide also help families celebrate this special time with events and experiences so travelers can immerse themselves in the magic, no matter where in the world they may be.
Hilton Abu Dhabi Yas Island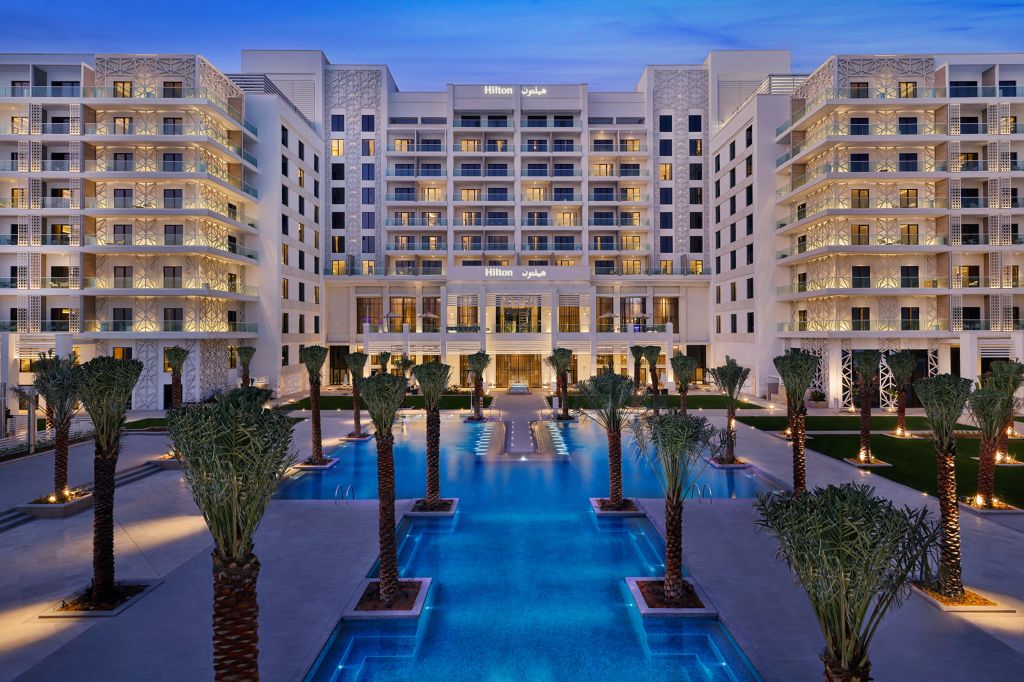 With stunning views of the Arabian Gulf, Hilton Abu Dhabi Yas Island is a most vibrant and spectacular setting that beckons travelers seeking a perfect blend of relaxation and adventure. The waterfront resort is offering a special Diwali event on Nov. 11 and 12 from 7 p.m. - 10 p.m. Themed the "Diwali Spice Market" at the Capila Pool Bar & Grill, guests will be transported to the heart of India with tandoori and tikka meats, freshly grilled paneer, traditional Masala chai served on a bike and a range of Indian-inspired beverages. Kids will have their own corner with special activities throughout the night. For reservations and inquiries, email dineatcapila@hilton.com.
Hilton Palacio del Rio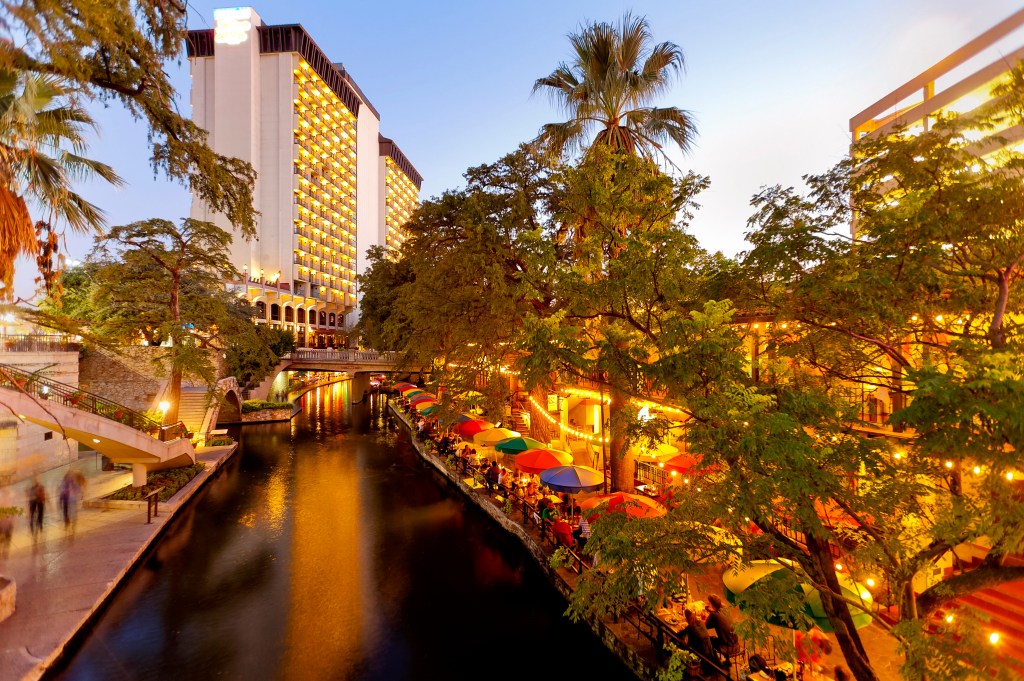 As the largest Diwali event in the U.S., San Antonio's Diwali SA celebrates its 15th anniversary in 2023 with its celebration taking place on Nov. 4. Held at the Arneson Theatre and Hemisfair from 4:30 p.m. - midnight, the free event is a dazzling spectacle of dance, music and mouthwatering Indian cuisine that captures the essence of San Antonio's sister city, Chennai, India. When it's time to rest, Hilton Palacio del Rio awaits just on the other side of the river with its own River Walk-facing rooms and dining at the River's Edge, which serves traditional Mexican cuisine for breakfast, lunch and dinner; Rincon Alegre Lobby Bar, perfect for light evening fare; and Durty Nelly's, where nightly sing-a-longs take place.
Hampton Inn & Suites Seattle-Downtown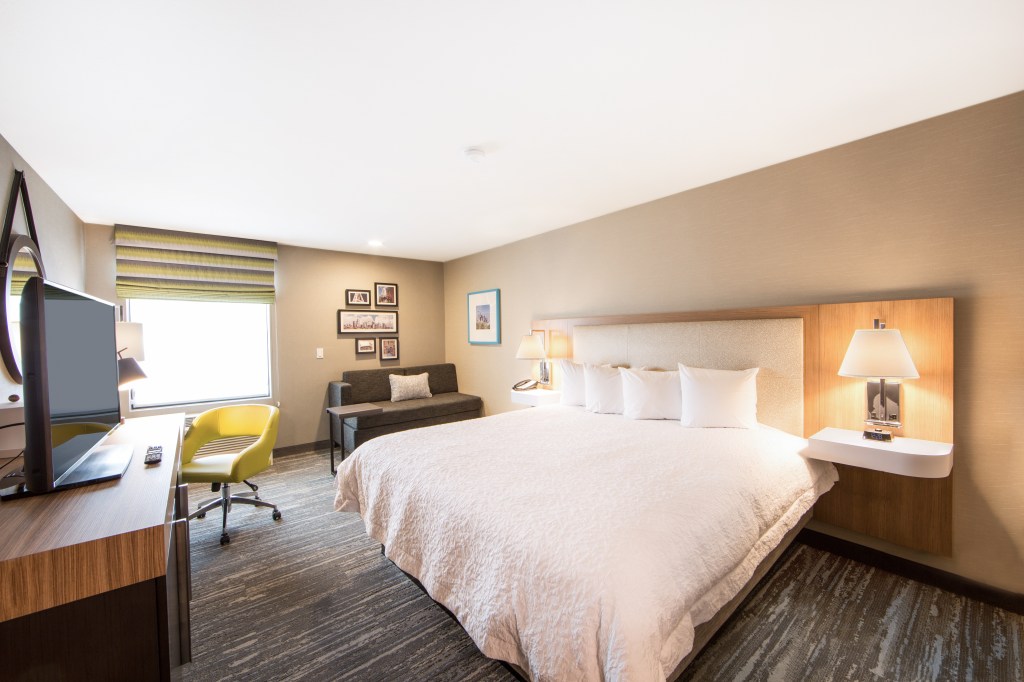 Seattle's free year-round cultural events known as Seattle Center Festál features Diwali-Lights of India on Nov. 11 from 12 p.m. - 6 p.m. Held at the Armory Food & Event Hall, immerse yourself in the rich traditions of this iconic festival, right in the shadow of the Space Needle. Enjoy dazzling dance performances, savor delicious Indian cuisine and shop for exquisite handicrafts before unwinding after the festivities at Hampton Inn & Suites Seattle-Downtown, just three blocks away. The hotel offers free hot breakfast daily, free Wi-Fi, a fitness center and pet-friendly accommodations during your stay.
Hampton Inn Chicago North-Loyola Station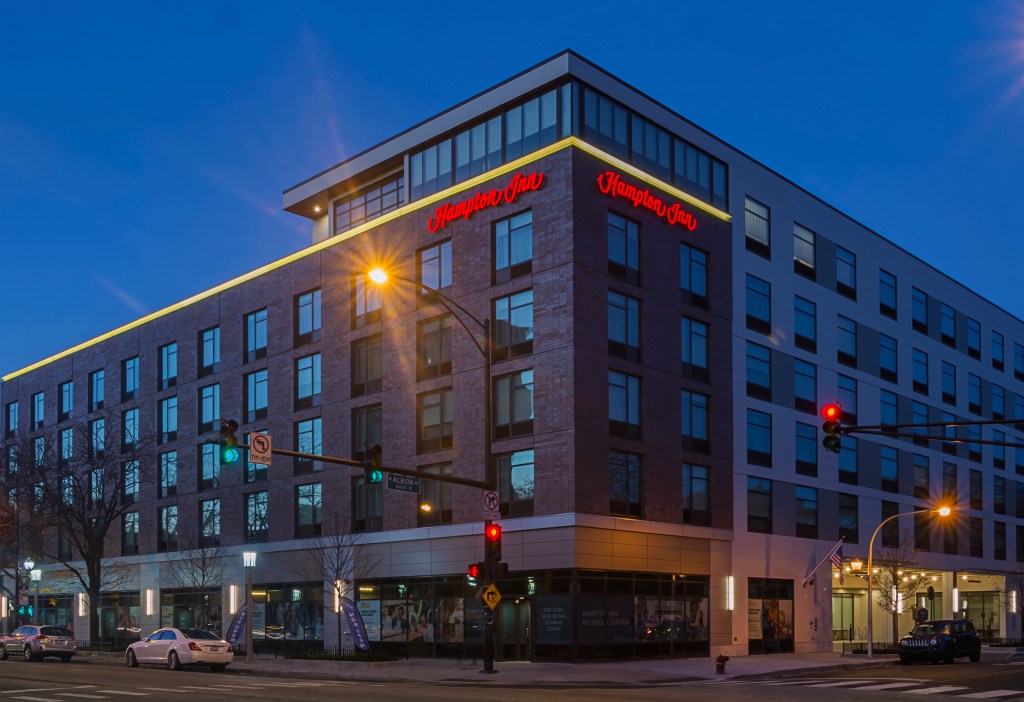 Known as "Little India," Chicago's Devon Avenue is a magical place to experience Diwali, as the avenue comes alive with a riot of colors, joyful music and the tantalizing aroma of Indian spices wafting through the air. In celebration of Diwali, the streets are adorned with intricate decorations and storefronts showcase vibrant attire and intricate jewelry. Less than 30 minutes from Devon Avenue sits Hampton Inn Chicago North-Loyola Station. Its comfortable accommodations, warm hospitality and convenient location make it an ideal homebase for visiting the buzzing avenue, and its rooftop terrace provides beautiful views of Lake Michigan.
DoubleTree by Hilton Melaka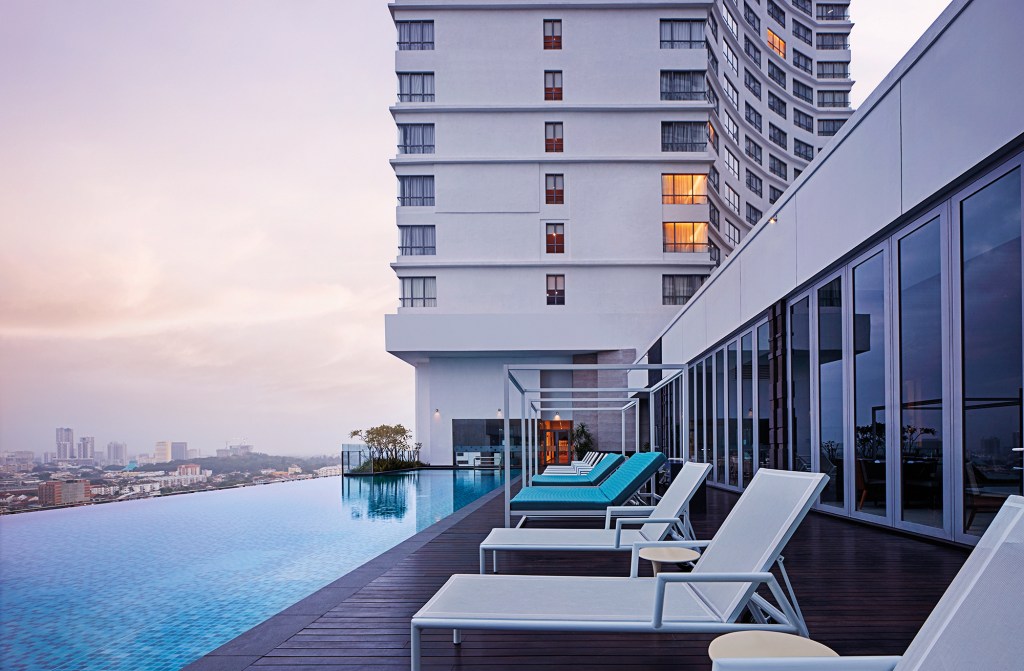 Spend a dazzling Festival of Lights with those near and dear to you savoring the finest festive flavors at the Colors of Diwali Dinner Buffet. Taking place on Nov. 12 from 6:30 p.m. - 10 p.m. at DoubleTree by Hilton Melaka, highlights include special biryani, tandoori-spiced fried chicken with curry leaves, Gulab Jamun and Payasam. The buffet is offered within the hotel's Makan Kitchen, an authentic regional Malaysian restaurant with an interactive show kitchen and several cooking stations featuring specialties from Malay, Peranakan, Portuguese, Chinese and Indian cooking to give a true flavor to the area's local cuisines.
Hilton and Hilton Garden Inn Bengaluru Embassy Manyata Business Park
Extending heartfelt greetings for a radiant Diwali, the dual properties are sharing a thoughtfully curated assortment of lavish gift hampers. Designed to include all the cherished delicacies and delightful bites held close during the festive season, Hilton Bengaluru Embassy Manyata Business Park and Hilton Garden Inn Bengaluru Embassy Manyata Business Park are offering assorted gift baskets to add to room bookings, including gourmet chocolate, laddu, pak, peda, burfi, spiced nuts and chocolate-covered fruits. Contact the hotel directly to purchase.