Photo Credit: Marina Datsenko/Shutterstock
Chestnuts roasting on an open fire. Sipping mulled wine while shopping for one-of-a-kind souvenirs. Ice skating beneath twinkling lights. These are just a few of the charming wonders that await travelers visiting Europe as enchanting Christmas markets take shape in big cities and small villages alike.
Known throughout Europe as "Christkindlmarkt," and with roots dating back to the Middle Ages, these stunning winter wonderlands offer a festive and fun experience for travelers. Looking to see them for yourself? Here's everything you need to know to have an unforgettable European holiday.
Where Can I Find Christmas Markets?
Many towns throughout Europe offer Christmas markets during the holiday season, with perhaps the most famous – and largest – markets being found throughout Germany and Austria. Larger, well-traveled cities such as Munich and Copenhagen offer numerous markets spread throughout the city, but those looking for a quainter environment will also find that smaller towns, such as Strasbourg and Passau, are brimming with enticing stalls filled with timeless treasures.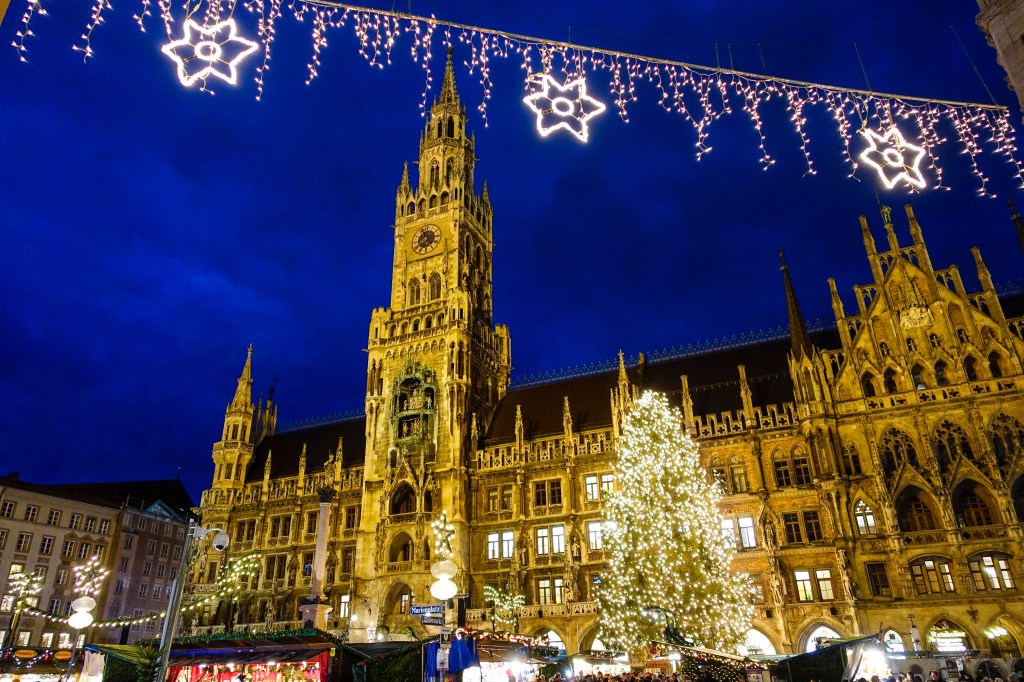 When Should I Visit?
Christmas markets in Europe generally open in mid to late November, giving visitors plenty of time to do their holiday shopping. Those hoping to visit the markets should plan to arrive before Christmas day as many markets close for the season on December 25 or 26.
What Is the Experience Like?
The size and scope of the markets varies greatly, but no matter where you roam, you're sure to find a true feast for the senses! Each market offers food and merchandise stalls decorated with wreaths, greenery, lights, and other merry trim. Christmas trees, nativity scenes, delightful scents, and live musical entertainment are also classic features found at European markets throughout the season. Larger markets, such as those in Brussels and Vienna, may even have fairgrounds with rides and attractions designed to delight younger visitors.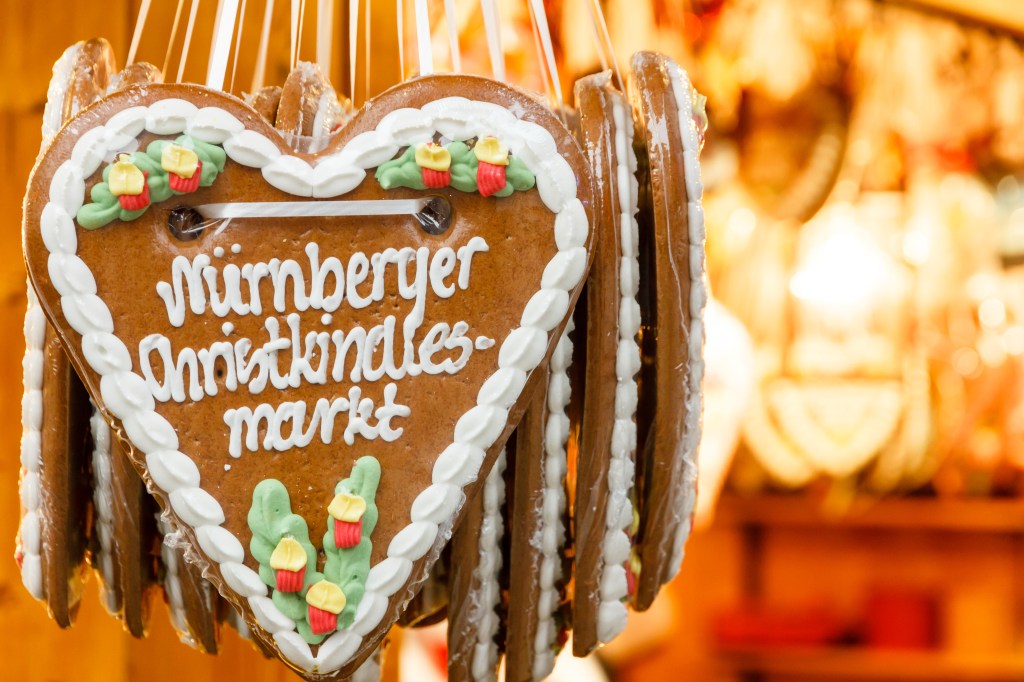 What Can I Buy?
When traveling to the markets be sure to come hungry as sweet and savory food offerings are sure to tempt your taste buds. Sausages, waffles, roasted nuts, and other regional specialties offer endless opportunities for snacking while you stroll. Local beers are also on tap, along with mugs filled with mulled wine. Known as "Gluhwein," this warm, spiced wine is a staple of Christmas market fare, especially throughout Germany, and collecting the delightfully designed wine mugs is a popular keepsake for many.
While you snack, it's time to shop, and these markets are filled with items to add to your collection. Offering everything from holiday decorations to handmade candles, jewelry, wooden toys, pottery, and more, a Christkindlmarkt boasts a wide variety of artisanal trinkets that can't be found in traditional stores.
Where Should I Stay?
Ready to plan your European holiday adventure? Consider choosing one of these delightful destinations.
Vienna, Austria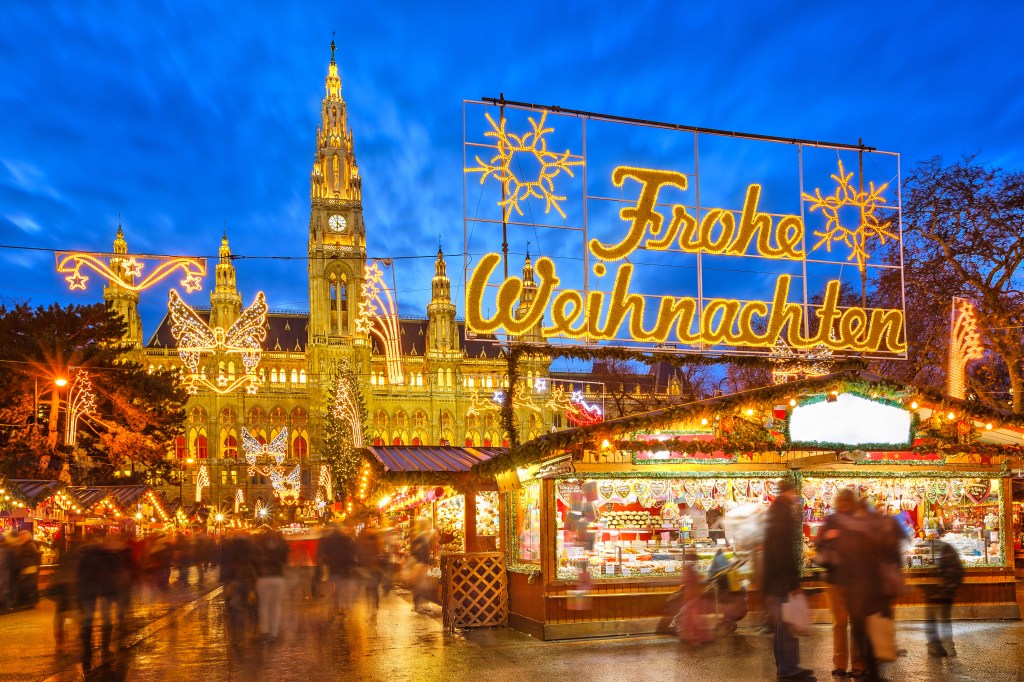 Vienna's "Rathausplatz" is one of the region's most renowned markets, offering ice skating, a Ferris wheel, a towering Christmas tree, and larger-than-life light displays that make this setting especially charming at night. Stay at Hilton Vienna Park, which offers stunning city views.
Brussels, Belgium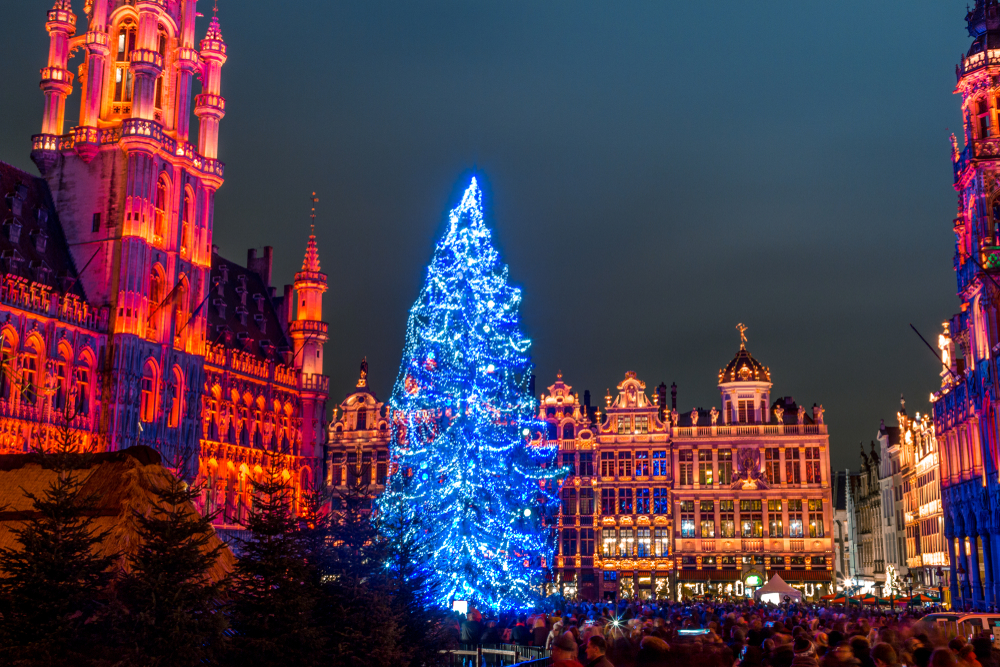 A visit to the market in Brussels leads you along a winding path through the town's enchanting streets, ending with magnificent lights gleaming from the guild houses in Grand Palace. Stay close to all the action at Hilton Garden Inn Brussels City Centre.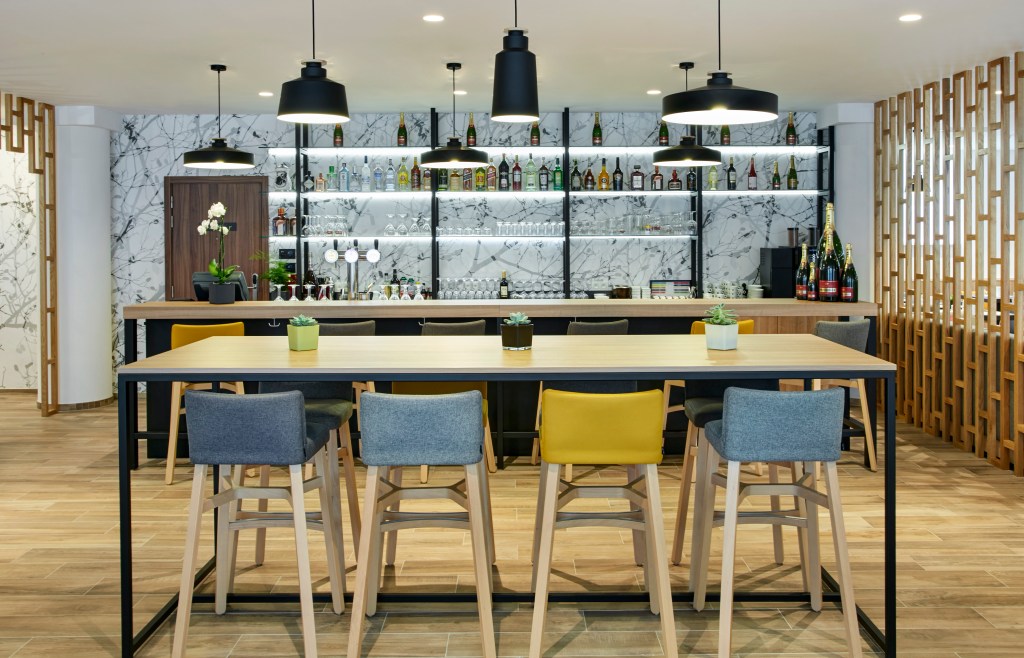 Bratislava, Slovakia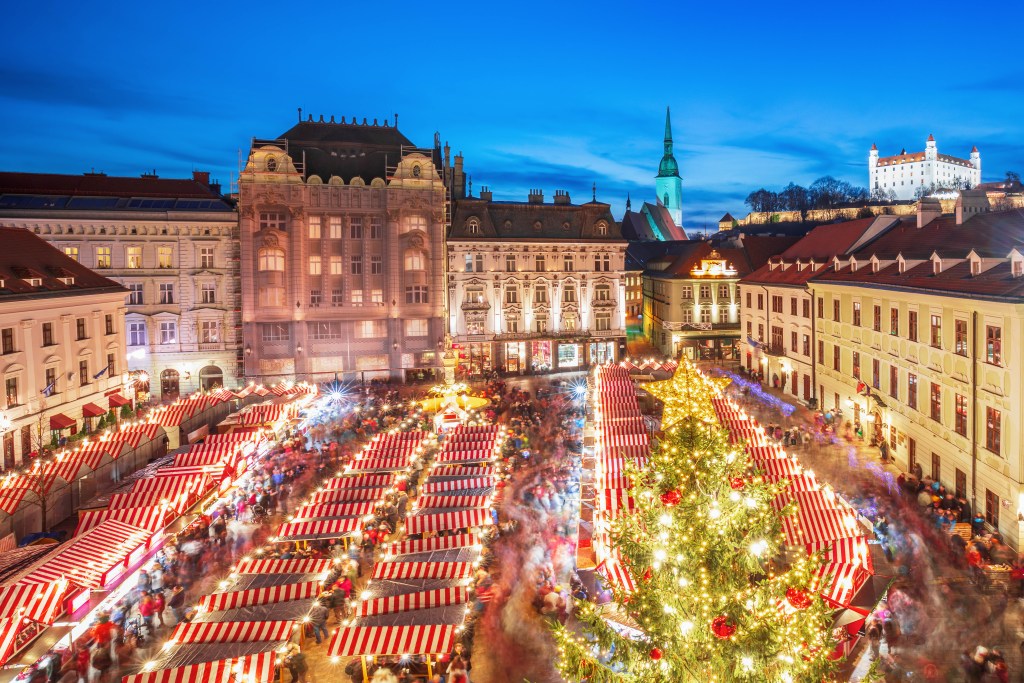 The oft-overlooked hamlet of Bratislava provides travelers an opportunity to experience an affordable market brimming with unique Eastern European treasures and cuisine. Settle into posh digs at DoubleTree by Hilton Bratislava, located near Bratislava Castle and other impressive sights.
Innsbruck, Austria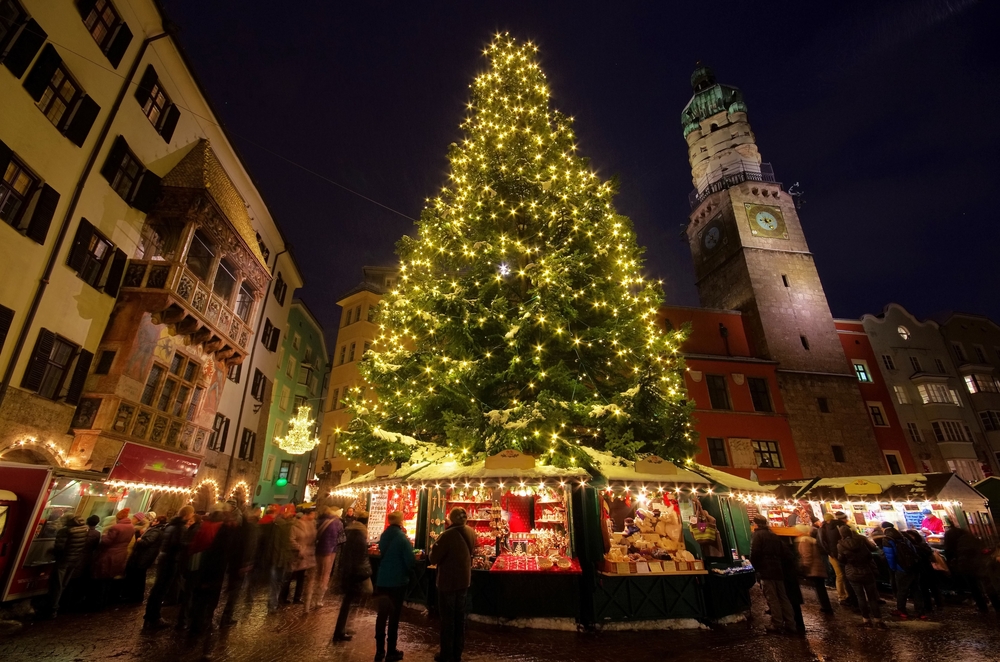 Set among medieval buildings with a stunning backdrop of snow-capped Alpine mountains, Innsbruck's Christmas markets give off major fairytale vibes that are sure to live up to your wildest dreams. Innsbruck Tivoli provides the ideal home base for this magical getaway.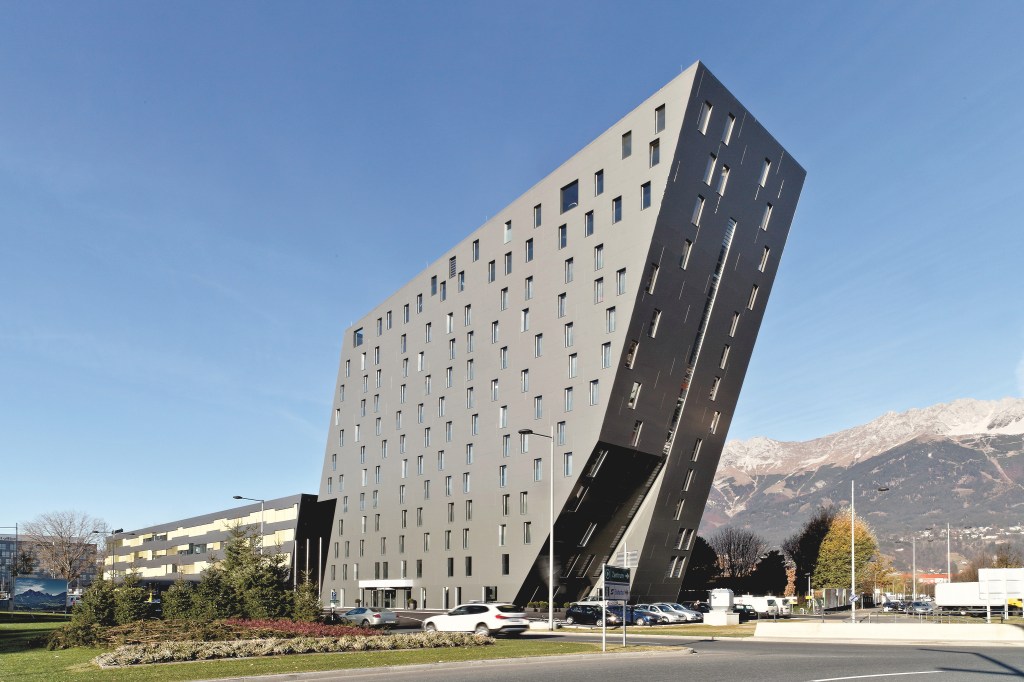 Nuremberg, Germany
One of the most famous Christmas markets in Germany, and the world, is located in Nuremberg. Explore the wooden booths of the market to find traditional Christmas decorations perfect for gifting to loved ones and try sweet treats including gingerbread and almond cookies. Hampton by Hilton Nuremberg City Centre is conveniently located near Nuremberg Central Station and just a short walk from the heart of the city.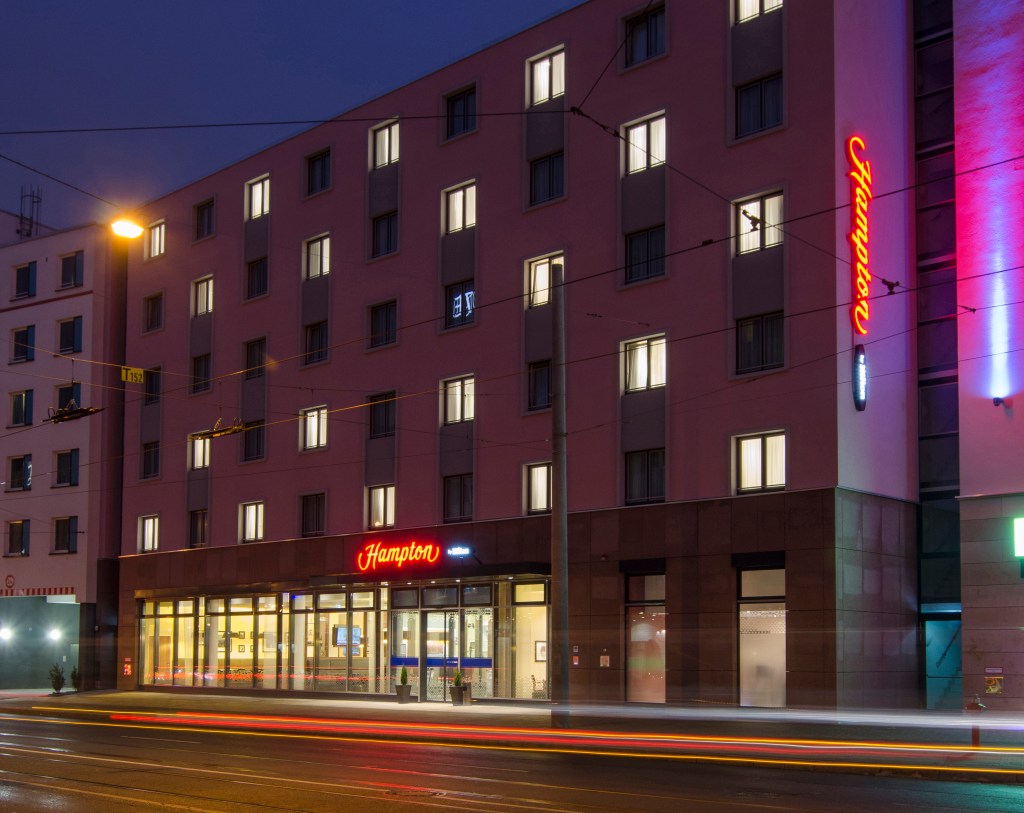 Munich, Germany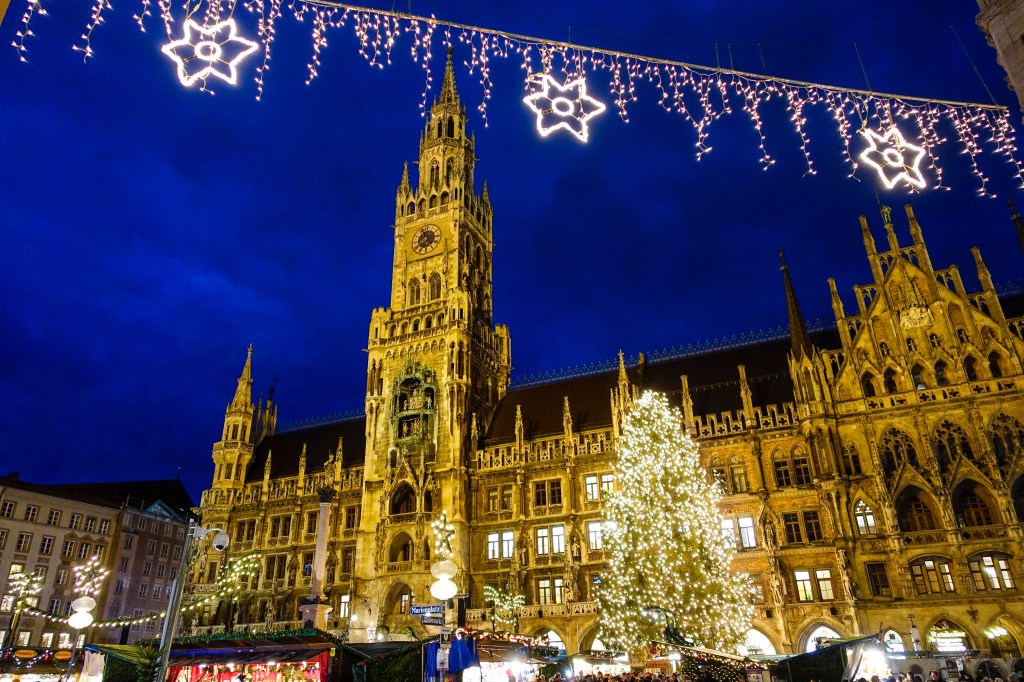 There's no shortage of Christmas markets to choose from in Munich, and each is bursting with Bavarian gifts, sweet treats, and handcrafted items designed to please every member of the family. You'll be within walking distance of all this vibrant city has to offer at Hilton Munich City.
Dresden, Germany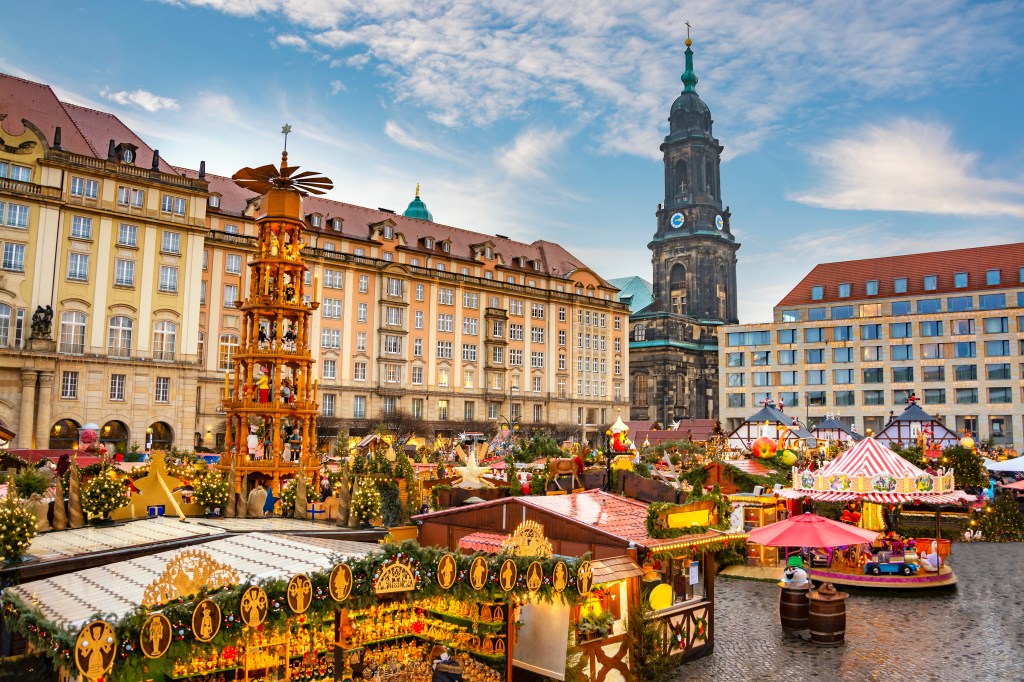 Take a trip to Dresden to visit one of the oldest Christmas markets in the world. Be sure to try the famous local pastry, the "Dresdner Stollen" or "Striezel," after which the "Striezelmarkt" gets its name, while admiring the Erzgebirge Christmas pyramid. Hilton Dresden is around the corner from the market in the center of old town.
Strasbourg, France
The Strasbourg Christmas Market, which has been going for more than 450 years, transports visitors to a magical world with more than 300 wooden chalets, illuminated lights, a giant Christmas tree and more. Located a few steps from the historic center, Hilton Strasbourg offers spacious and comfortable rooms, most with views of Strasbourg Cathedral.