A dog that bonded with hotel team members over belly rubs receives the surprise of a lifetime
Team members at Conrad New York Midtown recently arranged a dream-come-true surprise for a four-legged guest named Loki who's become the hotel team's friend.
Over a year ago, Loki, a rescue dog who regularly passes Conrad New York Midtown on walks with her owners, became enamored with Bellmen Johnny Cardenas and Christopher Turck—so much so that she stops at the hotel's entrance and now waits for belly rubs. The daily routine became something that both the hotel's team members—and Loki—looked forward to.
When a video of the pup eagerly awaiting her morning pets was posted by Instagram user @skinglow last month, it went viral on social media, grabbing more than 48 million views, 2 million likes and national media attention.
In response, the Conrad New York Midtown team planned a little surprise for Loki and her owners—a stay in the hotel, where Loki could rest her paws in style.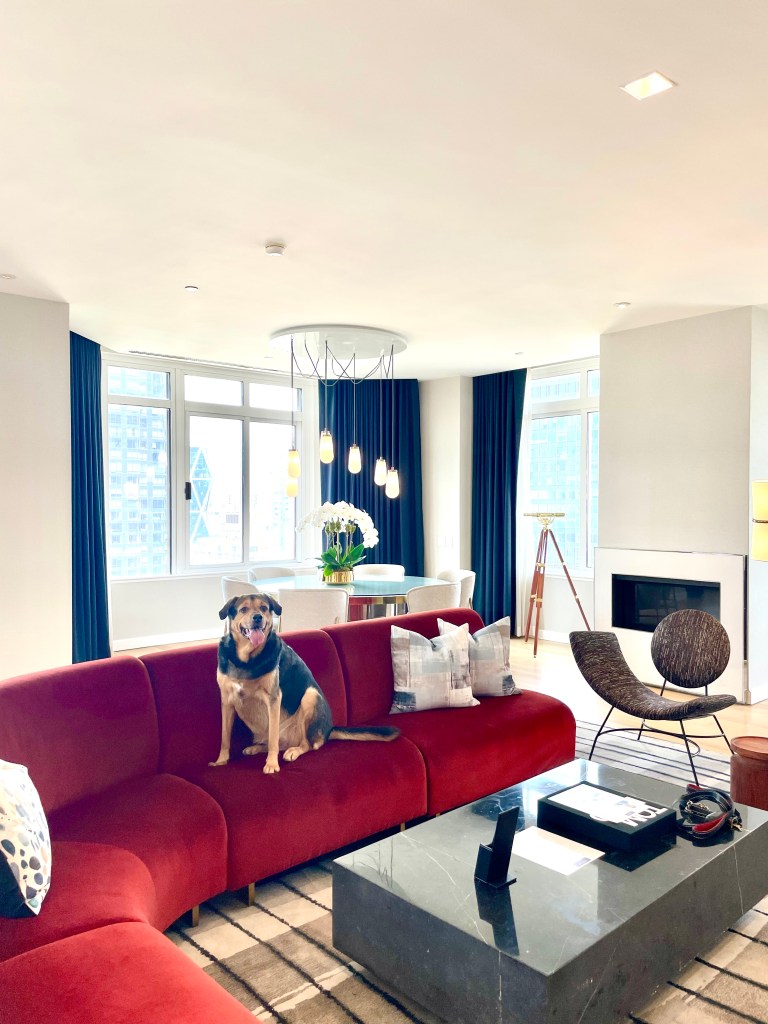 According to General Manager Boris Guerov, Loki's stay was as much a delight for the hotel's team members as it was for her.
"Our Conrad New York Midtown team loves Loki," he said. "Since we know Loki enjoys the outside of the hotel so much, we thought she would appreciate the inside even more. We invited Loki in for a night at the hotel with her owners and look forward to welcoming her back for more stays in the future. Loki is originally a rescue, and we definitely think she adapted to the life of luxury well."
Check out the video below for a look inside Loki's posh penthouse stay.