With more than 600 hotels in the world's most sought-after destinations across six continents, Hilton Hotels & Resorts has been welcoming travelers with its signature hospitality for more than 100 years. As the flagship of Hilton's 22 brands, Hilton Hotels & Resorts is constantly providing new product innovations and services to meet guests' evolving needs and deliver an exceptional stay. Hilton Owners invest in refreshing and renovating hotels with inspiring designs and innovative amenities that serve the needs of modern-day travelers.
Here's a sampling of some of the brand's latest global renovations illustrating Hilton Hotels & Resorts' captivating decor, award-winning dining experiences, and state-of-the-art meeting and event spaces.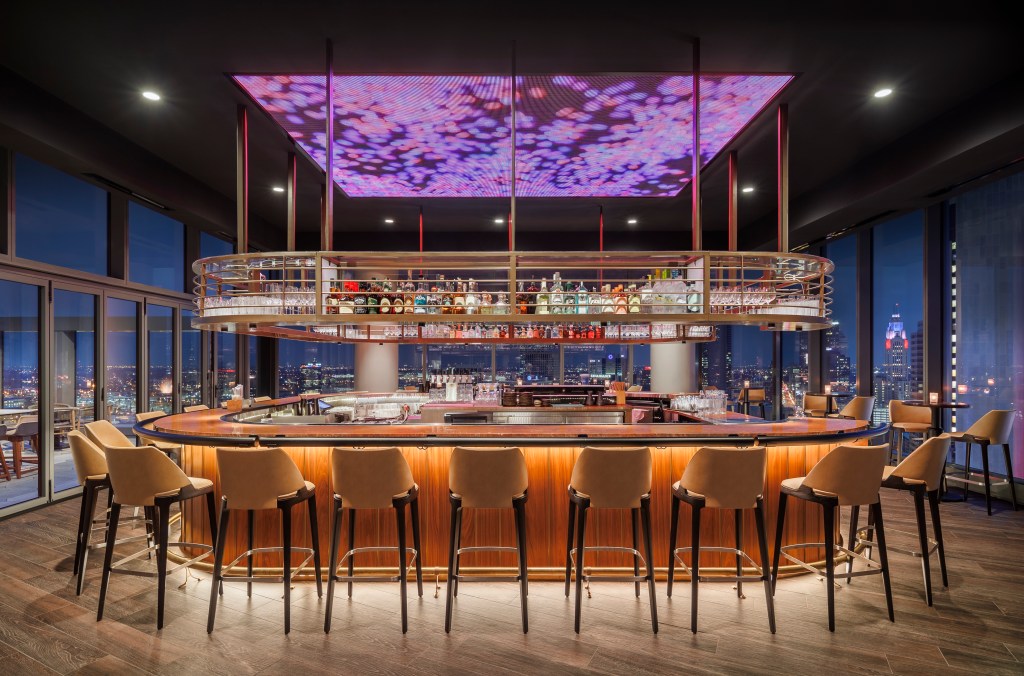 When Hilton Columbus Downtown completed its $265 million expansion and unveiled its new tower in late 2022, it became the only hotel in Ohio with 1,000 guest rooms and more than 75,000 square feet of space for meetings and events. The new tower, awash in a soothing color palette of timeless gray, elegant beige, golden bronze and bold persimmon, holds the hotel's circular lobby, which serves as the heart of the hotel and provides pathways to its public spaces, including a direct connection to the Greater Columbus Convention Center. Guests can connect between the two towers via a skybridge and enjoy enhanced accommodations, some with floor-to-ceiling windows affording fantastic city views.
In the heart of the Short North Arts and Arena Districts, Hilton Columbus Downtown is within walking distance of more than 150 dining and entertainment venues. Yet, there is no reason to leave the hotel with five distinctive food and beverage concepts of its own. Whether enjoying Midwest-driven dishes at the lobby's lounge, Spark, dining at its signature live-fire concept, FYR, or heading 28 stories above High Street to enjoy cocktails and panoramic views of the city at Stories on High, guests will find the culinary offerings amidst the newly refreshed ambience add to an unforgettable stay.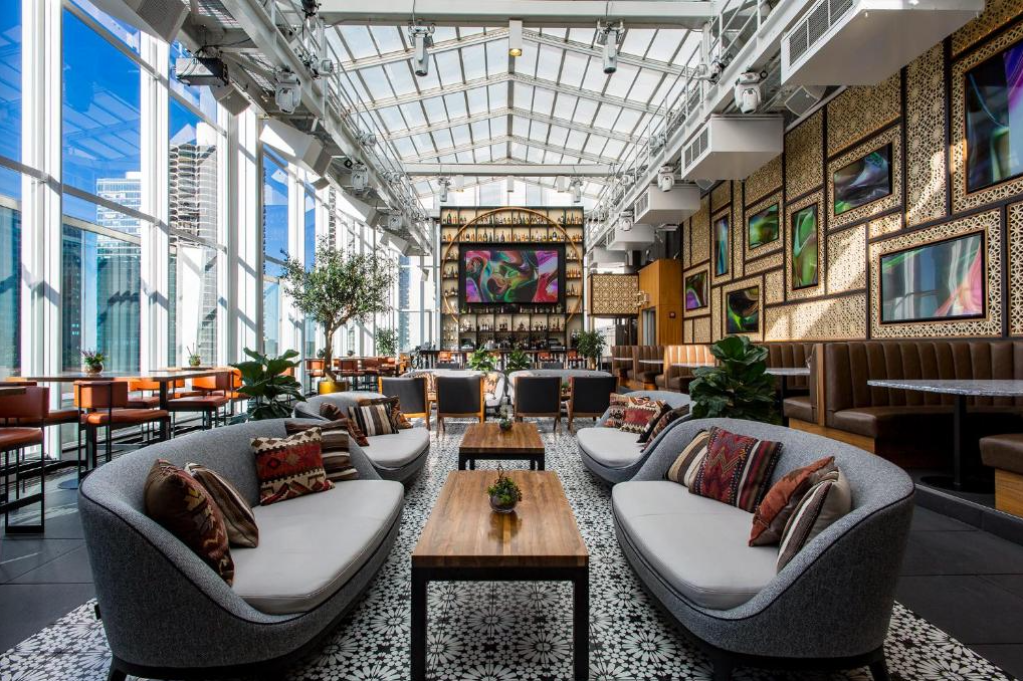 With newly appointed guest rooms and suites, a new lobby and upgraded amenities and services, theWit Chicago, a Hilton Hotel continues to push the design envelope with upscale elements offering a refreshed twist to embody the home of a worldly collector. The hotel's dedication to creativity and art is evident in its brighter interiors with muted tones and modern furnishings that allow standout artwork, sculptures and architectural light fixtures to truly shine.
Located in the heart of Chicago's downtown Loop, where theater, shopping, dining and entertainment converge, theWit offers 310 guest rooms and suites, a full-service spa and fitness center, 7,000 square feet of state-of-the-art meeting and event spaces, a business center and onsite experience concierge along with the contemporary tavern-style State and Lake restaurant and a premier rooftop restaurant and bar, ROOF on theWit. One of Chicago's most sought-after rooftop destinations, this elevated spot offers sweeping skyline views and a retractable roof to keep the space accessible year-round.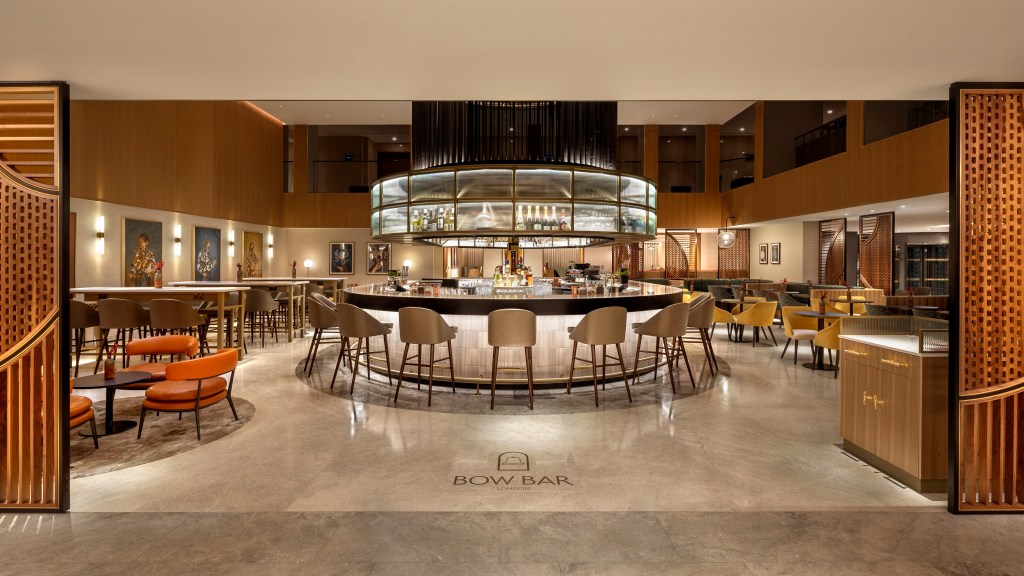 Hilton London Metropole, the largest Hilton hotel outside of the United States, wrapped up a multi-million-pound renovation, taking inspiration from London's varied and culturally rich cityscape. The 1,100 guest rooms and 35 event spaces, including three ballrooms, a new hybrid meeting room facility and a state-of-the-art fitness studio were transformed to enhance the customer experience. While staying at the hotel, guests are moments from the most exciting destinations in the capital, including Oxford Street and Hyde Park, as well as a short walk from Paddington Station, which offers connections to Heathrow Airport.
The property boasts four new restaurants and bars within the hotel. Guests looking to dine on sustainable dishes can head to Tyburn Kitchen to try the 100 Mile Menu, featuring locally sourced ingredients. Grab-and-go and casual ready-to-eat dishes are available at Tyburn Market, while a family-friendly, casual atmosphere can be found at Tyburn Kitchen Bar. To get a taste of the eclectic design and atmosphere of London's East End while in West London, guests can enjoy Bow Bar, featuring performances from live DJs along with signature cocktails and mocktails.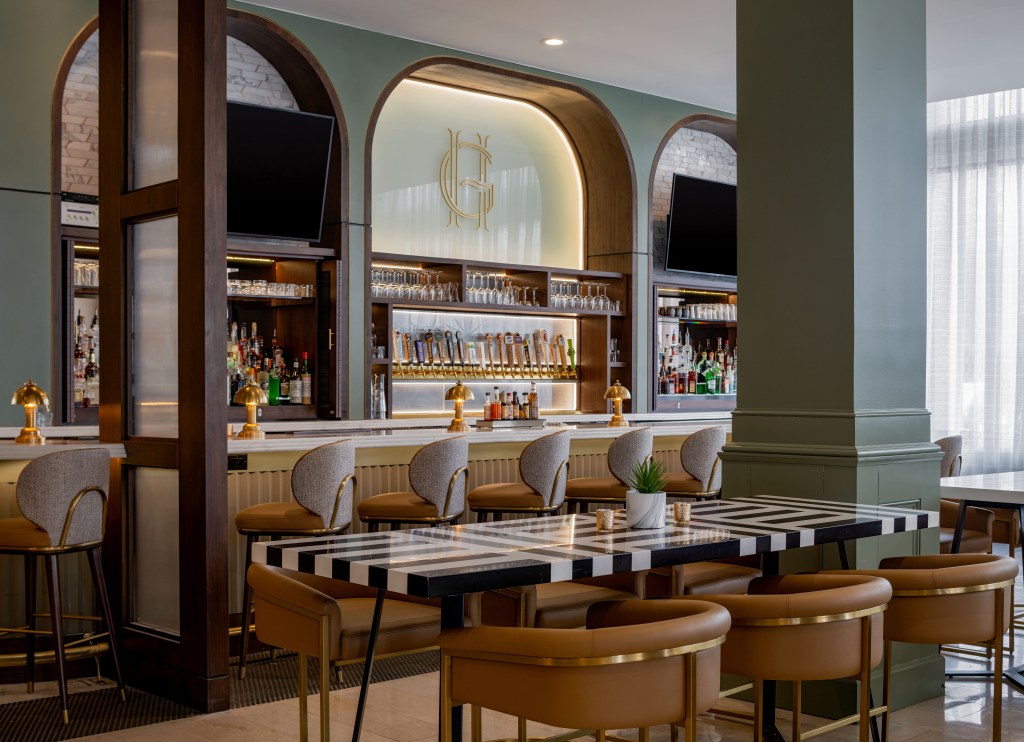 Housed in a historic building, Hilton Richmond Downtown took the notable architecture of the former Miller & Rhoads department store into mind when it underwent its recent multi-million-dollar renovations. The transformation enhanced the hotel's presence and increased its modern-day relevance while preserving the building's unique character. Additions include a new lobby bar and lounge, Gather & Hem, and a new hybrid 1,400-square-foot meeting space, Ensemble. The space was designed like today's modern offices with open areas to inspire collaboration, a breakout section with TV and conference quarters and a full kitchen and dining area. Meanwhile, business and leisure travelers alike will enjoy the stylish new Gather & Hem restaurant and bar, meant to evoke a sense of peering through the display windows of the property's original department store. Here, communal bar and tea tables are set in a space filled with bold geometric patterns and classical architecture. The new first-floor gathering place joins the hotel's authentic Italian restaurant, La Grotta, and the 1885 Café & Market.
Hilton Richmond Downtown also features a newly upgraded fitness center with state-of-the-art equipment and an enhanced large indoor pool area with spaces for guests to lounge. Guest rooms and suites at the 250-key property feature high ceilings and oversized windows affording views of downtown. Bathroom renovations and enhancements include glass showers, updated tiling, sleek vanities and backlit mirrors. While staying at the property, guests are directly across the street from the Greater Richmond Convention Center and just a 10-minute walk from the State Capitol.
Long a staple on Fort Lauderdale's Intracoastal Waterway, the towering 595-room and suite waterfront hotel is being reimagined with phased renovations that began in 2020. Guest rooms were first to undergo a transformation, bathed in a palette of navy blue and white and natural woods. The color scheme carries into the rejuvenated lobby, now a stunning focal space making a grand first impression on guests. The hotel's expansive lagoon-style pool and pool deck, shaded by manicured palm trees, provides an oasis next to the hotel's 33-slip marina.
Next door, a new two-story waterfront expansion brings Hilton Fort Lauderdale Marina's event space to over 30,000 square feet, including a second-floor conference center and multiple pillar-free ballrooms, perfect for meetings and special events. The addition is also home to a brand-new, stunning 4,875-square-foot Intracoastal Ballroom with windows overlooking the waterway that flood the space in natural light. The space also features a new, upscale rooftop restaurant, Olive & Sea, providing even more ways to take in the blue water views that make Fort Lauderdale a popular place to visit. The indoor and outdoor dining space joins poolside dining and Dockside Provisions, an all-day to-go spot that transitions in the evening to a full-service bar with small bites and a laidback ambiance that is quintessentially South Florida.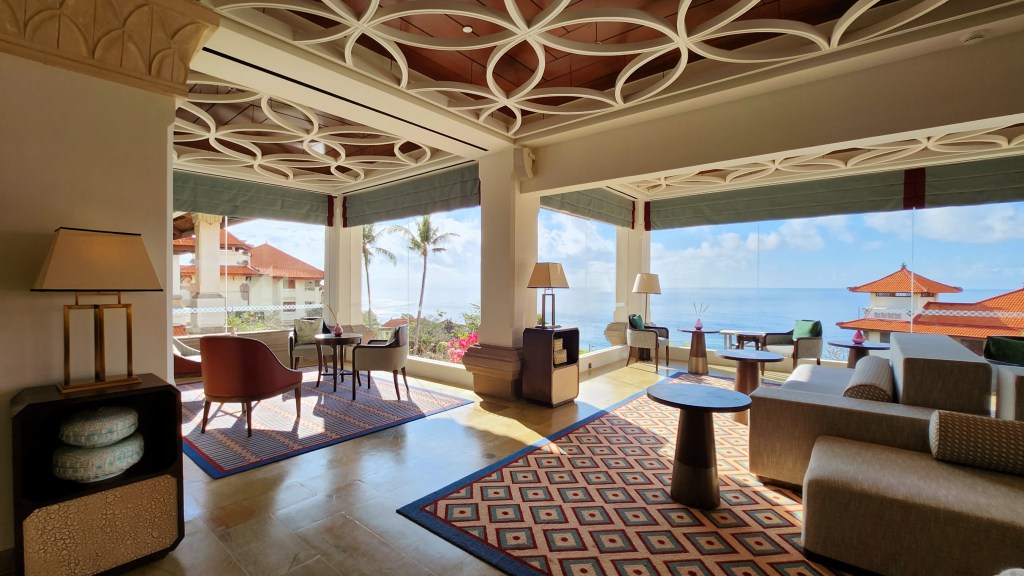 Overlooking a 131-foot cliff with panoramic views of the Indian Ocean, the newly renovated lobby at Hilton Bali Resort creates a space reflecting the beauty of the Indonesian island and the resort's commitment to supporting the local community. Completed in May 2023, the renovated lobby welcomes guests with an elevated arrival experience featuring new furnishings, lighting and decorative elements. To offer a sense of place and comfort to the guests, local materials, colors, and textures were incorporated into the refurbishment, showcasing a contemporary Balinese design.
Situated in the Nusa Dua area along the Sawangan Beach, Hilton Bali Resort is a Southeast Asian beachside paradise featuring four pools, a sand lagoon, a 30-meter waterslide, oceanfront event spaces, four unique dining options, and eight semi-open villa spas, making it the ideal choice for a relaxing getaway.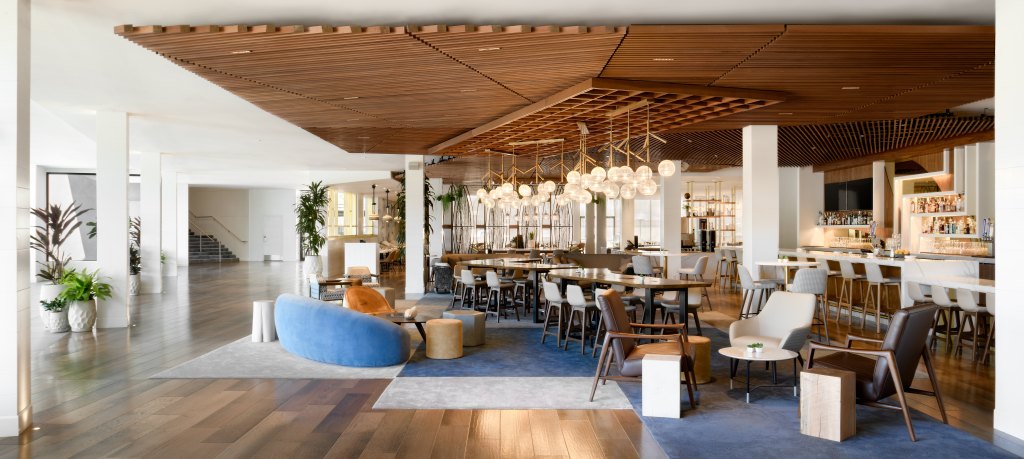 Guests of Culver City and nearby Playa Vista, also known as "Silicon Beach," find a modern and refined space in which to work and play at Hilton Los Angeles Culver City following its $35-million renovation. Each of the hotel's original 375 guest rooms and bathrooms received updates, outfitted with new furnishings, lighting, décor and surfaces, while the property's 25,000 square feet of meeting space reflects the needs of today's travelers with state-of-the-art technology befitting the tech-forward neighborhood.  
The complete overhaul included the exterior façade, landscaping and public spaces. Hilton Los Angeles Culver City also upgraded its swimming pool and fitness center, including the addition of a Peloton bike. Guests can also work out in the privacy of their own rooms with over 11 different fitness equipment and accessory options in Hilton's 5 Feet to Fitness with Fitness Zones Rooms, a new addition to the collection of room options within the property. The hotel also introduced Culver City's newest destination for craft cocktails and coastal fare with the opening of West & Co., which offers guests three distinct experiences—a restaurant, bar and grab-and-go market—all conveniently situated on the first floor of the property.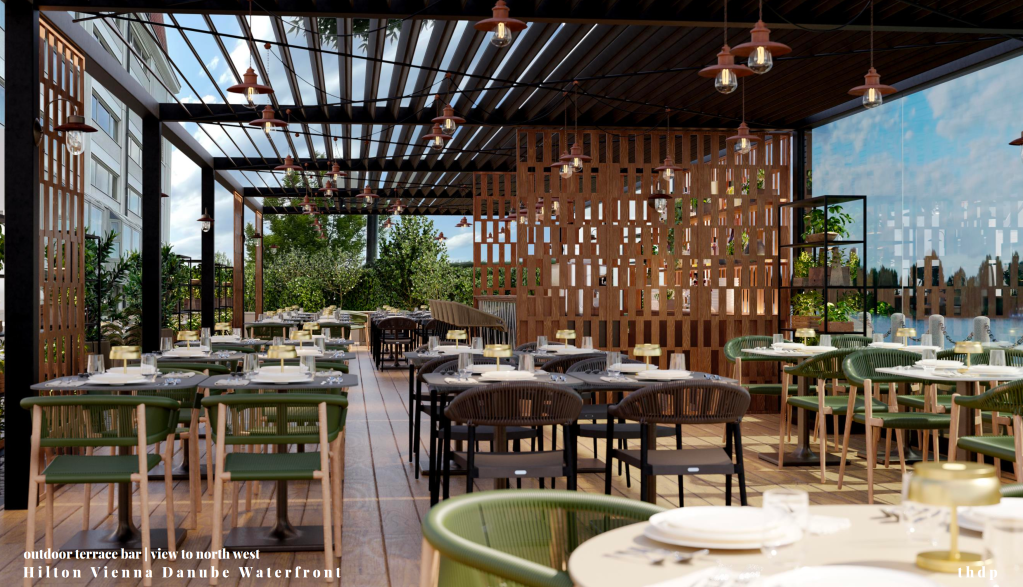 Hilton Vienna Danube Waterfront shines as the only Viennese hotel on the Danube waterfront and is completing a phased renovation that will be entirely completed by the end of 2023. The transformation of the 368-key Hilton Vienna Danube Waterfront extends to every aspect of the property. Travelers find a remarkable renewal encompassing guest rooms, conference facilities, executive lounge, terrace, wellness area, restaurant and bar. Throughout, the hotel has remained operational.
Following the recent renovation of Hilton Vienna Park, Hilton Vienna Danube Waterfront draws inspiration from the storied history of the building and the charm of Vienna with the redesign masterfully crafted by forward-looking, luxury interior design practice and architects, THDP. Guest rooms feature a fresh blue waterfront design, with premium rooms and suites offering a modern rustic industrial design and a new dining bar and terrace option with an emphasis on a warm and relaxed sociable atmosphere.