Chicken Asopao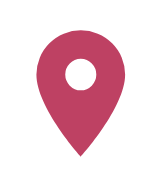 Calypso Bar and Grill, Embassy Suites by Hilton Dorado del Mar
Chicken asopao is a chicken and rice dish, between a soup and stew. It is a classic comfort food in Puerto Rico that's served at staple at parties and family gatherings. 
According to Executive Chef Hector Ferrer, it's "perfect for those abroad that miss the warmth of the tropics during the winter holiday season."
Ingredients
4 cup water 
4 cup chicken broth
2 oz "sofrito" 
¾ cup white rice
4 leaves of coriander chopped 
4 pieces of boneless chicken breast or thigh
½ cup of tomato sauce
1 peeled potato, diced 
½ carrot, chopped
4 oz olive oil
1 garlic clove, minced
1 green plantain cut in rounds 
Directions
In a saucepan, sauté 2 oz. olive oil, chicken and "sofrito" for 3 minutes. Add the water, chicken broth and tomato sauce. 
When it starts to boil, add the potato and carrots, then the rice and wait until it thickens (about 20 minutes). 
In a frying pan, fry the bananas then crush them with the garlic cloves and olive oil.
Serve the chicken "asopao" and garnish with the "mofongo" and coriander. 
Cook's Note
Note: Sofrito is a Puerto Rican seasoning sauce made of onions, green peppers, sweet chili peppers, garlic and cilantro.
Hilton Chefs Across the U.S. Share Their Favorite Winter Comfort Foods
This recipe is part of our series showcasing what's popular in cities across the United States during the winter months.