GF Hotels & Resorts announces the grand reopening of The Yorktowne Hotel, Tapestry Collection by Hilton
YORK, Pa. – The Yorktowne Hotel, Tapestry Collection by Hilton, operated by GF Hotels & Resorts, a full-service ownership and management company specializing in hotels, resorts, golf courses, and other hospitality assets, and Hilton recently announced the much-anticipated grand reopening of the 100-year-old hotel on Jan. 31, 2023, marking the 100th Tapestry Collection by Hilton, a vibrant and distinct lifestyle hotel brand within Hilton's portfolio.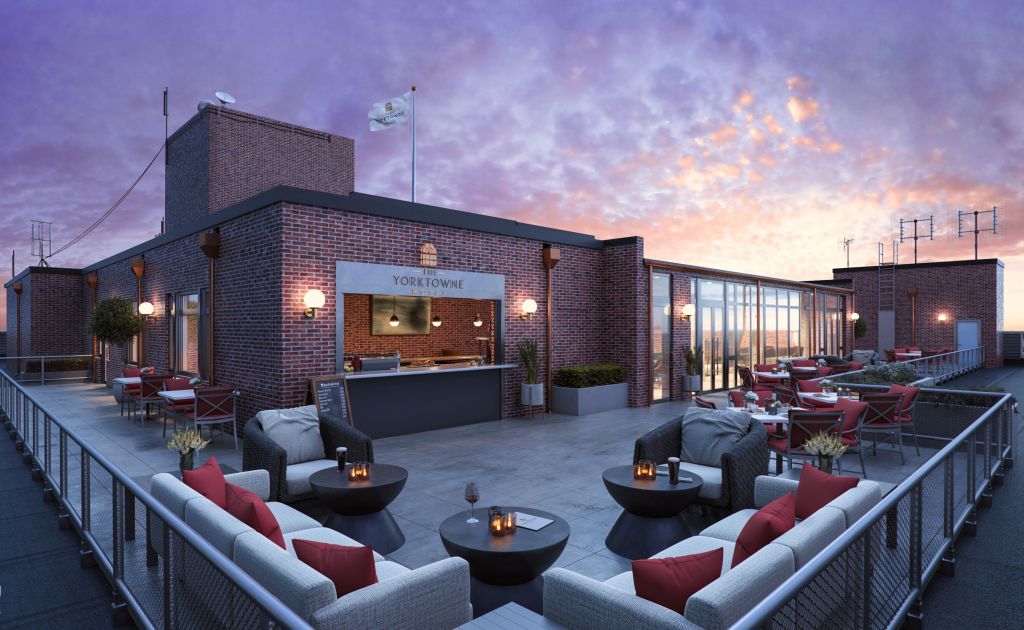 "Today marks the celebration of Tapestry Collection's 100th hotel opening with The Yorktowne Hotel, an incredible milestone for Hilton's lifestyle category. The category has grown impressively to more than 250 diverse and locally inspired hotels across five brands, with more than 250 in the pipeline," said Matt Schuyler, chief brand officer, Hilton. "More and more people are looking for bespoke experiences in their travels, and this milestone reflects the importance Hilton places on continuously evolving to address the needs of today's guests." 
Located in the heart of Downtown York near popular Harrisburg, Gettysburg, Hershey, and Lancaster, this magnificent property features 123 guest rooms with 27 long-term stay suites and more than 10,000 square feet of flexible meeting space to host events from corporate functions to weddings.
The hotel features a complete redesign of the building's interior, with signature amenities and the latest technology, including the Stewart Companies Room for private dining, the WellSpan Ballroom, and The Graham Rooftop Lounge, offering over 4,500 square feet of a beautiful panoramic view. Improvements continued with the well-equipped state-of-the-art fitness center featuring Peloton and The Davidson Lobby Bar and dining room.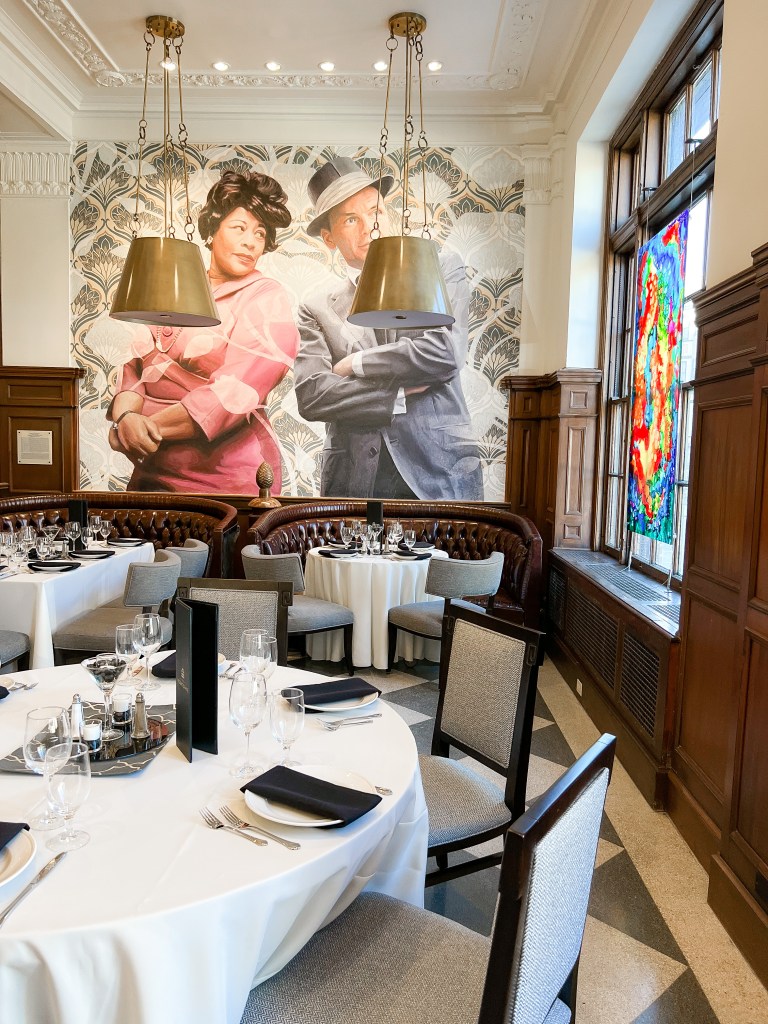 After the team began to connect with the local community and business leaders, it became evident that everyone had a "Yorktowne Story." Whether it be from a York resident speaking of their grandparent's wedding ceremony in the Ballroom or memories of their prom from the 70s, the initial tagline became "Everyone Has A Yorktowne Story." This quickly morphed into a call to action; "What's Your Yorktowne Story?"
"It's a great honor and privilege to join efforts with the YCIDA, YCEA, and Hilton to bring The Yorktowne Hotel, Tapestry Collection by Hilton, back to the city of York," said Ken Kochenour, founder and chief executive officer, GF Hotels & Resorts and a York College alumnus.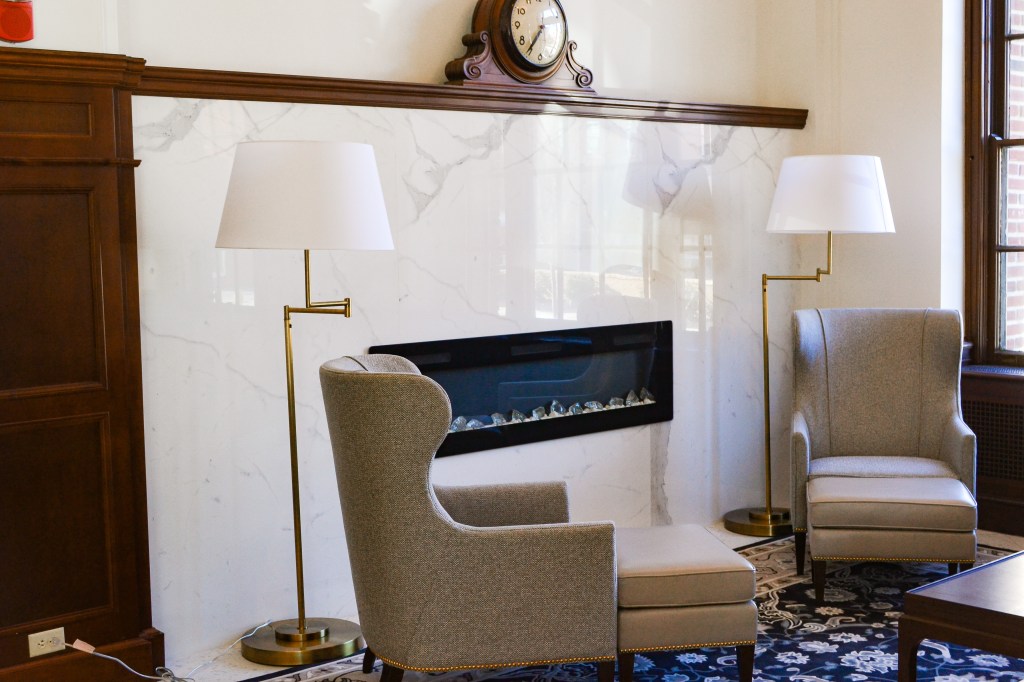 "With its unique history and modern, yet classic design, the impressively restored Yorktowne Hotel tells the story of York's neighborhood and is bringing the community together," said Jenna Hackett, brand leader, Tapestry Collection by Hilton. "As we celebrate Tapestry Collection's 100th opening, The Yorktowne Hotel is an incredible example of this collection and the perfect addition to our growing portfolio of individual hotels."
The Yorktowne Hotel, Tapestry Collection by Hilton will participate in Hilton Honors, the award-winning guest-loyalty program for Hilton's world-class portfolio of 19 distinct hotel brands which boasts nearly 146 million members. Members who book directly will have access to instant benefits, including a flexible payment slider that allows members to choose nearly any combination of Points and money to book a stay, exclusive member discounts, free standard Wi-Fi and access to the Hilton Honors mobile app.
To learn more about GF Hotels & Resorts, please contact Lisa Drake, Vice President, Development and Owner Relations, at (215) 972-2235 or DrakeL@GFHotels.com.
---
About Hilton
Hilton (NYSE: HLT) is a leading global hospitality company with a portfolio of 22 world-class brands comprising nearly 7,300 properties and more than 1.1 million rooms, in 123 countries and territories. Dedicated to fulfilling its founding vision to fill the earth with the light and warmth of hospitality, Hilton has welcomed more than 3 billion guests in its more than 100-year history, earned a top spot on Fortune's 100 Best Companies to Work For list and been recognized as a global leader on the Dow Jones Sustainability Indices for six consecutive years. Hilton has introduced several industry-leading technology enhancements to improve the guest experience, including Digital Key Share, automated complimentary room upgrades and the ability to book confirmed connecting rooms. Through the award-winning guest loyalty program Hilton Honors, the more than 165 million members who book directly with Hilton can earn Points for hotel stays and experiences money can't buy. With the free Hilton Honors app, guests can book their stay, select their room, check in, unlock their door with a Digital Key and check out, all from their smartphone. Visit stories.hilton.com for more information, and connect with Hilton on Facebook, Twitter, LinkedIn, Instagram and YouTube.
---
About Tapestry Collection by Hilton
Tapestry Collection by Hilton is a portfolio of 110 original hotels that offer guests unique style and vibrant personality, encouraging them to connect to their destination and enjoy authentic, off-the-beaten-path experiences. While each property has a unique story to share that comes to life through uplifting design and unique food & beverage, every Tapestry Collection property is united by the reliability that comes with the Hilton name, in addition to the benefits of the award-winning Hilton Honors program. Experience Tapestry Collection by Hilton by booking at tapestrycollectionbyhilton.com or through the industry-leading Hilton Honors app. Hilton Honors members who book directly through preferred Hilton channels have access to instant benefits. Learn more about Tapestry Collection by Hilton at stories.hilton.com/tapestry, and follow the brand on Facebook, Instagram and Twitter.
---
About GF Hotels & Resorts
GF Hotels & Resorts, through its operating affiliates, is an award-winning, full-service hospitality ownership, management, and advisory company founded in 1988 and based in Center City, Philadelphia.
With over 140 hospitality assets under management, including hotels, resorts, conference centers, and golf courses in 31 states, GF Hotels & Resorts specializes in third-party management, loan workout strategies, receiverships, asset management, and advisory services for a variety of individual, private, institutional, and financial clients. Many of GF's core hospitality assets within the portfolio are owned by its principals and provide the strength and balance of ownership and management.
GF believes in the entrepreneurial spirit with a promise of integrity and an overall passion for hospitality. Throughout its 34 years in business, GF has delivered superior results through positive operating and financial performance, implemented impactful capital strategies, dedicated itself to excellence in guest services, and focused on an unwavering commitment to cultivating longstanding relationships. Due to its proven successes, having recently won awards from Hotel Business Magazine, Hotel Management, and Lodging Magazine, GF is known nationally as a distinguished leader throughout the hospitality industry. Please visit us at www.gfhotels.com or connect with us on LinkedIn.
---
About the YCIDA
The YCIDA is a governmental entity that champions redevelopment projects within York County. The Board Members of the YCIDA are appointed by the County Commissioners. Projects of note include the creation of three industrial parks, PeoplesBank Park, Marketview Arts, and the Harley-Davidson West Campus redevelopment project. The York County Industrial Development Authority is staffed by the York County Economic Alliance.
---
About the York County Economic Alliance (YCEA)
YCEA drives York County's economic growth by leveraging the collaboration, resources, and expertise needed to create sustainable prosperity. For information on the York County Economic Alliance, visit www.yceapa.org.