Hotel Montera Madrid, Curio Collection by Hilton offers unique, stylish interiors and panoramic rooftop vistas in the heart of the city
MADRID, Spain – Hotel Montera Madrid, Curio Collection by Hilton has opened its doors to guests. Located on the popular city center Calle de la Montera, the hotel's impressive design reflects aspects of the culture and heritage of Madrid, providing guests with an authentic stay in the Spanish capital. It is Madrid's first Curio Collection by Hilton, a portfolio of one-of-a-kind hotels handpicked for their unique character.
"We are delighted to welcome the impressive Hotel Montera Madrid, Curio Collection by Hilton, to our expanding European portfolio," said David Kelly, senior vice president, Continental Europe, Hilton. "This spectacular property offers guests an authentic experience in the heart of Spain´s bustling capital city, with elegant rooms, a stylish restaurant and rooftop bar with stunning views. Hotel Montera Madrid will be popular with both locals and international visitors alike, and is another standout Hilton property in one of the world's most celebrated cities, where we are serving a wide variety of traveller needs at our six hotels under six distinctive brands."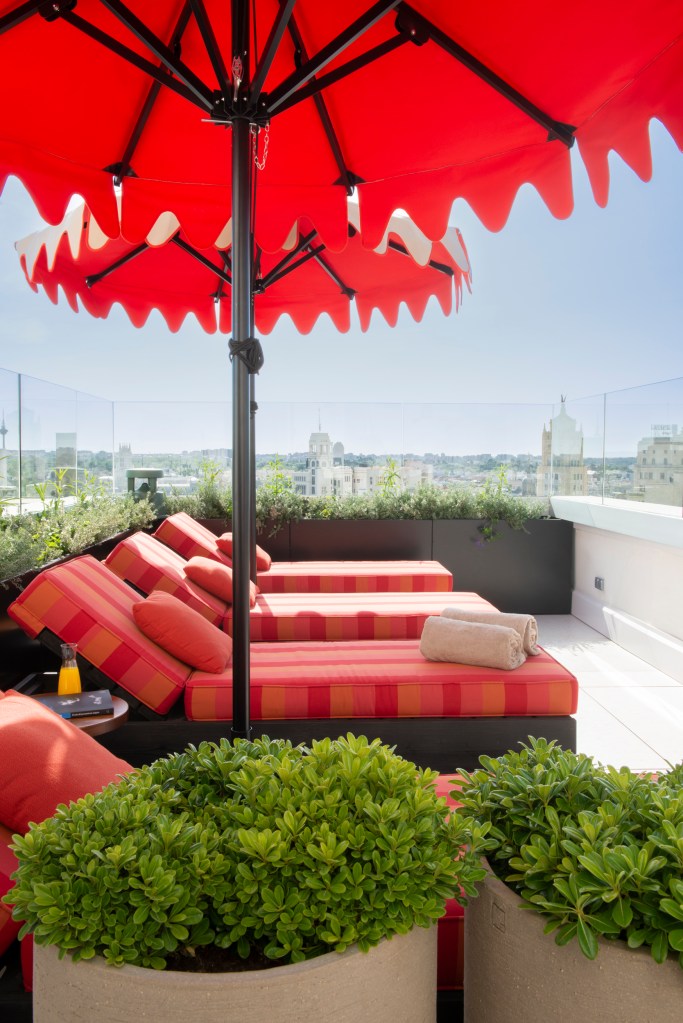 A short walk from many of Madrid's shopping areas and attractions, including the expansive Plaza Mayor and the Golden Triangle of Art, led by El Prado Museum, the hotel has an ideal location for travelers wanting to immerse themselves in the city's cultural offerings. Set in a historic, centrally located building with a beautifully renovated interior, Hotel Montera Madrid, Curio Collection By Hilton brings a unique experience where guests can embrace the Madrid lifestyle before taking in the sights of the captivating city.
Esteemed interior designer Lázaro Rosa-Violán designed the hotel inspired by the eclectic character of the area, fusing elegant and contemporary styles with a relaxed, welcoming ambience, all within a completely remodeled neoclassical building, dating back to 1924. Located on a street named 'Montera,' a reference to the hat worn in traditional Spanish costume, this handcrafted item is the main inspiration for the hotel's design. Evoking a bespoke story, it is a reoccurring theme throughout the property in artwork featured in corridors and public areas, in the iconic valet stand found in each room, door handles, the trimmings of the bed's headboards and team member uniforms.  
The rooms at Hotel Montera Madrid provide guests with a tranquil space, combining traditional Castilian design with a modern twist. The neutral tones throughout the décor, the rounded mirror and picture frames, and the delicate trimmings on the headboards allude to old Spanish decorative style. The guest rooms have also been designed to ensure the property is sustainably efficient, including controlled LED lighting, energy saving window fittings which avoid heat and cold loss and reusable water bottles in the room to avoid plastic waste.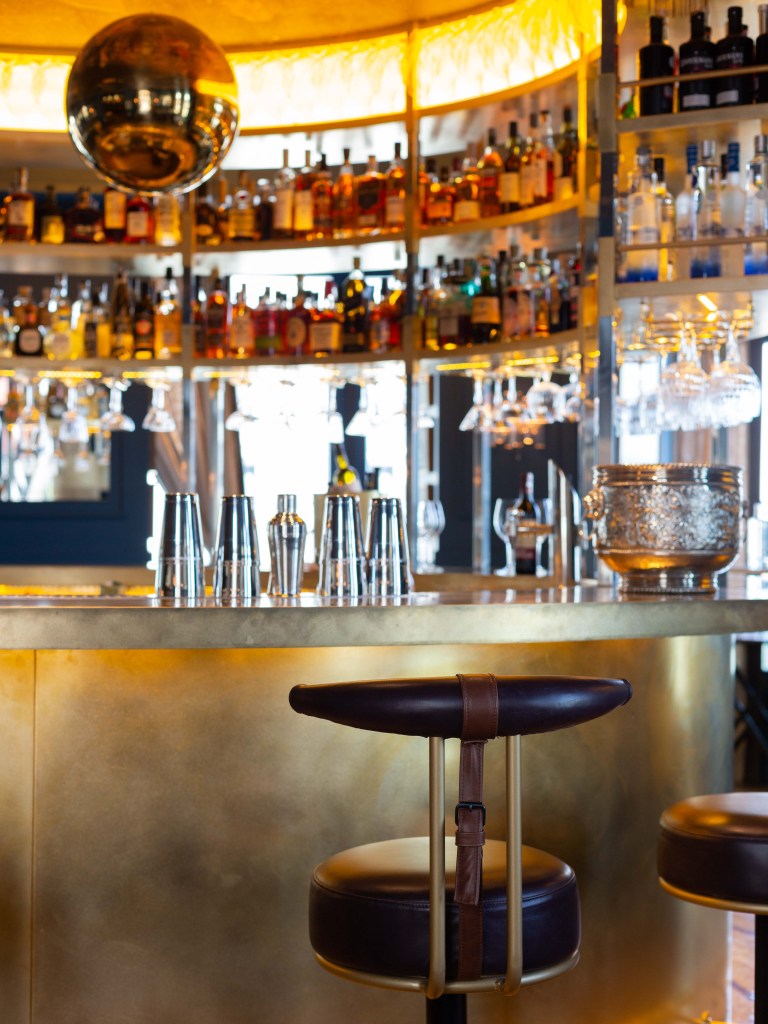 In addition to its 93 rooms, including 8 exclusive suites, the hotel includes two exciting, world-class food and beverage concepts:
La Braserí restaurant offers typical Madrilenian cuisine with an international twist, as well as world cuisine with a touch of local flavors. 
'El Cielo de Chicote' is a sister cocktail bar to the city´s famous Museo Chicote, the first cocktail bar in Spain with a history dating back to 1931. Guests can take in the stunning 360º panoramic views of the city, including Gran Via and Calle de la Montera, while enjoying a cocktail from the curated menu inspired by the Spanish expression 'De Madrid al Cielo' (From Madrid to the Heavens). On the rooftop, guests are also invited to take a dip in the open-air pool or relax in the Balinese bed area.
Hotel Montera Madrid, Curio Collection by Hilton, is also part of Hilton Honors, the award-winning guest-loyalty program for Hilton's 19 distinct hotel brands. Members who book directly have access to instant benefits and the Hilton Honors mobile app. Book direct at Hilton.com, through the Hilton Honors app or through other official Hilton channels for more perks and a price match guarantee. Hilton Honors members can redeem Points using the Points Explorer tool.
---
About Curio Collection by Hilton
Curio Collection by Hilton is a global portfolio of more than 135 one-of-a-kind upscale hotels and resorts handpicked for their individual character and personality. Curio Collection properties offer guests the ability to experience independent hotels that offer distinct experiences through local offerings, elevated food and beverage and premium amenities and design, while providing the benefits of Hilton and its award-winning guest loyalty program Hilton Honors. Experience Curio Collection by Hilton by booking at curiocollection.com or through the industry-leading Hilton Honors app. Hilton Honors members who book directly through preferred Hilton channels have access to instant benefits. Learn more about Curio Collection by Hilton at stories.hilton.com/curio, and follow the brand on Facebook, Instagram and Twitter.