Fine food, wine, cooking classes, and much more are on the menu for October, November events
LOS CABOS, Mexico – Recently named the No. 1 Resort in Mexico in Travel + Leisure's 2022 World's Best Awards, Waldorf Astoria Los Cabos Pedregal's annual Guest Chef Culinary Series brings together some of the world's most renowned chefs to collaborate with the resort's culinary team under the leadership of Executive Chef Gustavo Pinet. Featuring Michelin-starred chefs, James Beard Award winners, Food Network judges, "Top Chef" winners and beyond, each Culinary Weekend surrounds a special theme that showcases each award-winning guest chefs' signature techniques and styles to create a one-weekend-only gastronomic experience. 
"We are always looking for ways to enhance our resort offerings and believe that alongside our new culinary enhancements that debuted this year, bespoke food and beverage offerings have become a cornerstone of our guest experience," said Fernando Flores, general manager, Waldorf Astoria Los Cabos Pedregal. "We couldn't have dreamt up a better all-star lineup of such an esteemed and well-respected group of culinary masters, and have truly enjoyed welcoming each chef into our Pedregal family."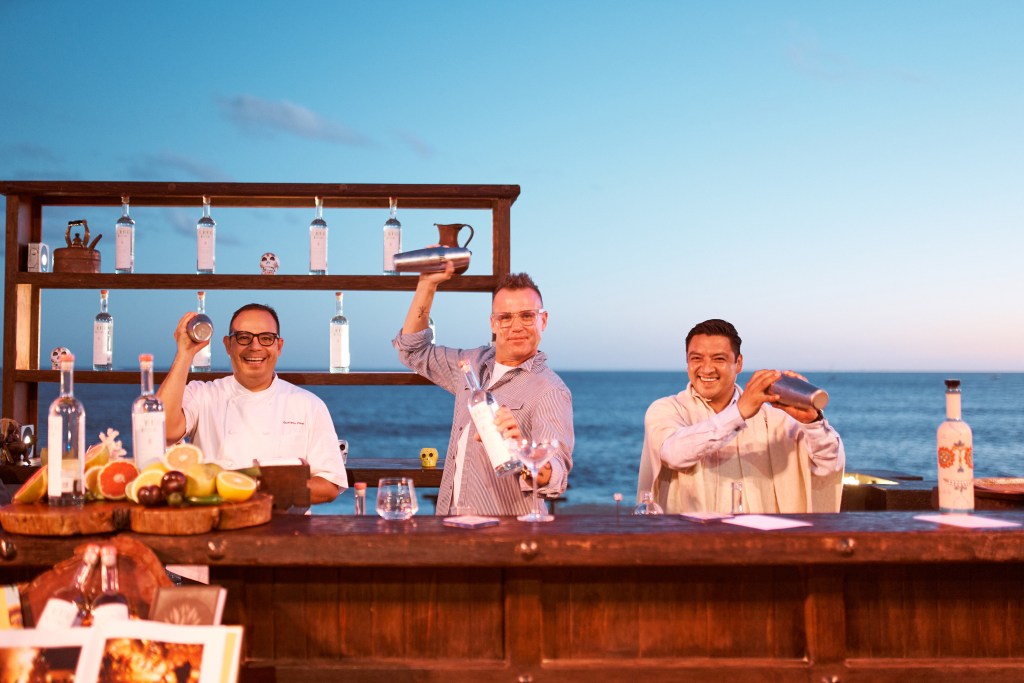 Welcoming five renowned guest chefs throughout the year, each weekend kicks off with an intimate welcome cocktail reception, a variety of chef takeover experiences throughout the resort—and a private chef's table dinner with a multi-course menu that showcases each guest chefs' signature cooking style infused with local products and ingredients, and Chef Pinet's culinary talent. 
"It has been the honor of a lifetime to collaborate and cook alongside some of the world's most talented and biggest names in the industry,
"It has been the honor of a lifetime to collaborate and cook alongside some of the world's most talented and biggest names in the industry," said Gustavo Pinet, executive chef, Waldorf Astoria Los Cabos Pedregal. "I've learned so much from each of the chefs that our team has welcomed to our resort, and have enjoyed sharing new flavors and ingredients from my hometown and culture with each as well."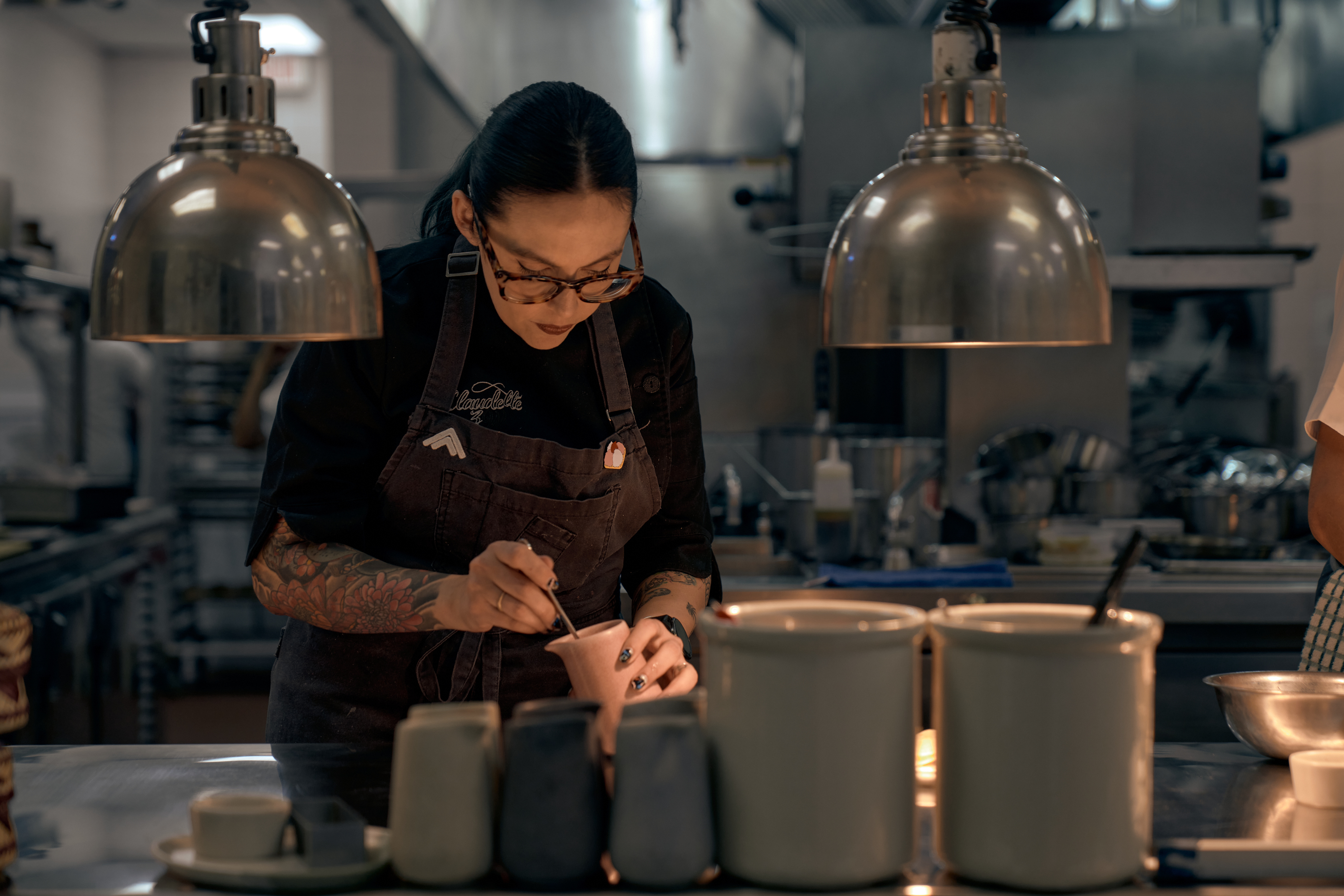 On the horizon for the remainder of the year include two of the biggest Culinary Weekends to date:
Oct. 7-10, 2022: Robb Report's Culinary Masters – For the first time, Robb Report's Culinary Masters is going international, bringing a star-studded collection of chefs to Waldorf Astoria Los Cabos Pedregal for a weekend of gourmet dining experiences, cooking classes, wine and golf. This year, Chefs Daniel Boulud and Jéróme Bocuse will be joined by Suzanne Goin, Tim Hollingsworth, Philip Tessier, Oliver Couvin, Gustavo Pinet and Junior Borges, who is the culinary talent behind Meridian in Dallas, one of our 10 Best New Restaurants of the Year. Proceeds from the silent and live auction will benefit Ment'or BKB Foundation, which was founded by Thomas Keller, Daniel Boulud and Jerome Bocuse. The trio started the foundation after Jerome's famous father, Paul, encouraged them to field a winning American team for the Olympics of cooking, the Bocuse d'Or. Under their tutelage, the US took home its first gold in 2017 in Lyon, but the mission of Ment'or has expanded to help young cooks progress in their career, by offering mentorship and grants. Find out more information or purchase a ticket for Robb Report's Culinary Masters here.
Nov. 10-12, 2022: Chefs Nancy Silverton and Nancy Oakes – Co-owner of Michelin-starred Osteria Mozza, Pizzeria Mozza, Mozza2Go and chi SPACCA in Los Angeles, celebrity Chef Nancy Silverton received the highest honor in 2014 given by the James Beard Foundation for "Outstanding Chef." That year, she was listed as one of the Most Innovative Women in Food and Drink by both Fortune and Food and Wine Magazines. In 2017, Nancy was profiled in an episode of Netflix's award-winning docu-series "Chef's Table." Raised in Northern California, Chef Nancy Oakes's passion for the restaurant business began with front-of-house positions at Carnelian Room and then Alexis Restaurant on San Francisco's Nob Hill. Her first experience in the kitchen was on the San Francisco waterfront at the Barnacle, after which she ran the kitchen at Pat O'Shea's for the next decade. Oakes opened her first restaurant, L'Avenue, in 1988 and then Boulevard with Pat Kuleto in 1993. Boulevard has garnered many accolades, including the 2001 James Beard Foundation Award for Best Chef in California and 2012 Outstanding Restaurant in the United States.
Guests can reserve the whole weekend or individual events throughout the three days by calling Toll Free 866-623-3053. Guests can also book the Culinary Weekend Package online which includes breakfast for two at Don Manuel's, a three-night minimum stay in luxury accommodations, $200 food and beverage credit per bedroom towards Culinary events, roundtrip luxury private airport transportation and a welcome cocktail party. Get additional information about the event here.
This year, Waldorf Astoria Los Cabos Pedregal also introduced a variety of culinary enhancements across the resort including the oceanfront Agave Study at Peacock Alley, Neutral Coffee Lab, a redesign of the property's signature restaurant, Don Manuels, and the debut of TRAVESÍA, a nine-course tasting menu all surrounding the beloved taco. With a focus on bringing authentic and unforgettable experiences rooted in Mexican culture to life, these new offerings highlight the different flavors and ingredients of the country, taking guests on a culinary journey while visiting the resort.
For more information on the resort and the 2023 Culinary Series schedule (to be announced soon), please visit waldorfastorialoscabospedregal.com
MEDIA ASSETS
B-roll of past Culinary Weekend Series highlights can be found here.
---
About Hilton
Hilton (NYSE: HLT) is a leading global hospitality company with a portfolio of 22 world-class brands comprising nearly 7,400 properties and more than 1.1 million rooms, in 124 countries and territories. Dedicated to fulfilling its founding vision to fill the earth with the light and warmth of hospitality, Hilton has welcomed more than 3 billion guests in its more than 100-year history, earned a top spot on Fortune's 100 Best Companies to Work For list and been recognized as a global leader on the Dow Jones Sustainability Indices for six consecutive years. Hilton has introduced several industry-leading technology enhancements to improve the guest experience, including Digital Key Share, automated complimentary room upgrades and the ability to book confirmed connecting rooms. Through the award-winning guest loyalty program Hilton Honors, the more than 173 million members who book directly with Hilton can earn Points for hotel stays and experiences money can't buy. With the free Hilton Honors app, guests can book their stay, select their room, check in, unlock their door with a Digital Key and check out, all from their smartphone. Visit stories.hilton.com for more information, and connect with Hilton on Facebook, Twitter, LinkedIn, Instagram and YouTube.
---
About Waldorf Astoria Hotels & Resorts
Waldorf Astoria Hotels & Resorts is a portfolio of more than 30 iconic properties that creates a unique sense of place with a relentless commitment to elegant service, one-of-a-kind experiences and culinary expertise in landmark destinations around the world. Inspired by their timeless environments and sincerely elegant service, Waldorf Astoria hotels deliver an effortless experience seamlessly, creating a true sense of place for guests through stunning architecture, Peacock Alley, refined art collections, Michelin-starred dining concepts and elevated in-room amenities. In addition to the brand's world-class hotel offerings, Waldorf Astoria boasts a global residential portfolio that provides the comfort of a private home combined with unsurpassed amenities and high-touch service. Waldorf Astoria is part of Hilton, a leading global hospitality company. Experience an unforgettable stay at Waldorf Astoria Hotels & Resorts by booking at waldorfastoria.com or through the industry-leading Hilton Honors app. Hilton Honors members who book directly through preferred Hilton channels have access to instant benefits. Learn more about Waldorf Astoria Hotels & Resorts at stories.hilton.com/waldorfastoria, and follow the brand on Twitter, Instagram and Facebook.
---
About Waldorf Astoria Los Cabos Pedregal
The majestic Waldorf Astoria Los Cabos Pedregal is the first Waldorf Astoria to debut in Mexico. The resort is situated on Cabo San Lucas' most coveted parcel of land – an extraordinary, 24-acre site at the southernmost tip of Mexico's Baja California Peninsula. The exclusive haven, accessible by Mexico's only privately-owned Dos Mares tunnel, creates a strong sense of privacy and arrival, just minutes from bustling downtown Cabo San Lucas. Featuring 115 guest rooms, multi-bedroom residential-style villas, two-bedroom beachfront suites, standalone casitas, and Private Pedregal Homes.  The luxury beachfront presidential villa provides private access to the beach and features butler service.  Waldorf Astoria Los Cabos Pedregal further creates a unique sense of place with a relentless commitment to personal service provided from a team of Personal Concierges who are available around-the-clock to assist guests with their requests. The resort also features the award-winning Waldorf Astoria Spa, in addition to a distinctive dining program with culinary offerings served alfresco at signature Don Manuel's, El Farallon, Crudo and Beach Club. Guests are invited to Live Unforgettable experiences through Mexico's first True Waldorf Service.