Travelers ranked 36 properties across multiple Hilton brands among the world's top hotels and resorts, underscoring It Matters Where You Stay
MCLEAN, Va. – Condé Nast Traveler announced the results of its annual Readers' Choice Awards with Hilton (NYSE: HLT) brands, Waldorf Astoria Hotels & Resorts, Conrad Hotels & Resorts, LXR Hotels & Resorts, Hilton Hotels & Resorts, Curio Collection by Hilton, and DoubleTree by Hilton, all prominently featured on the prestigious list. A total of 36 hotels across these Hilton brands were recognized, 26 of which were Hilton's luxury hotels that achieved prominent rankings, including: Conrad Tulum Riviera Maya as No. 1 Best Resort in Eastern Mexico and No. 41 Best Resort in the World, Conrad Shanghai as No. 2 Best Hotel in China, Conrad Seoul as No. 2 Best Hotel in Asia, Rome Cavalieri, A Waldorf Astoria Hotel as No. 2 Best Hotel in Rome and Waldorf Astoria Maldives Ithaafushi as No. 2 Best Resort in the Indian Ocean. Another ten hotels from Hilton Hotels & Resorts, Curio Collection by Hilton, and DoubleTree by Hilton were also named within their respective regions spanning from Venice to Las Vegas, including Hilton Molino Stucky Venice as the No. 3 Best Hotel in Venice, Virgin Hotels Las Vegas, Curio Collection by Hilton as No. 7 Best Hotel in Las Vegas, and The Curtis Denver - a DoubleTree by Hilton Hotel, as No. 14 Best Hotel in the Southwest and West.
Condé Nast Traveler's Readers' Choice Awards are the longest-running and most prestigious recognition of excellence in the travel industry. Each year, more than 800,000 transatlantic readers share their recent travel experiences and vote for the best hotels, resorts, cities, countries, islands, spas, villas, tours, trains, car rentals, luggage, airlines, airports, and cruises in the world. The full list of winners can be found here.
"It's an honor for 36 hotels across six of Hilton's brands to be prominently featured in this year's awards," said Matt Schuyler, chief brand officer, Hilton. "Hilton places the stay front and center in every travel experience. This recognition is a testament to our commitment to delivering once-in-a-lifetime experiences, curated amenities and personalized service for passionate travelers around the world." 
The following properties were acknowledged in the 2022 Reader's Choice Awards: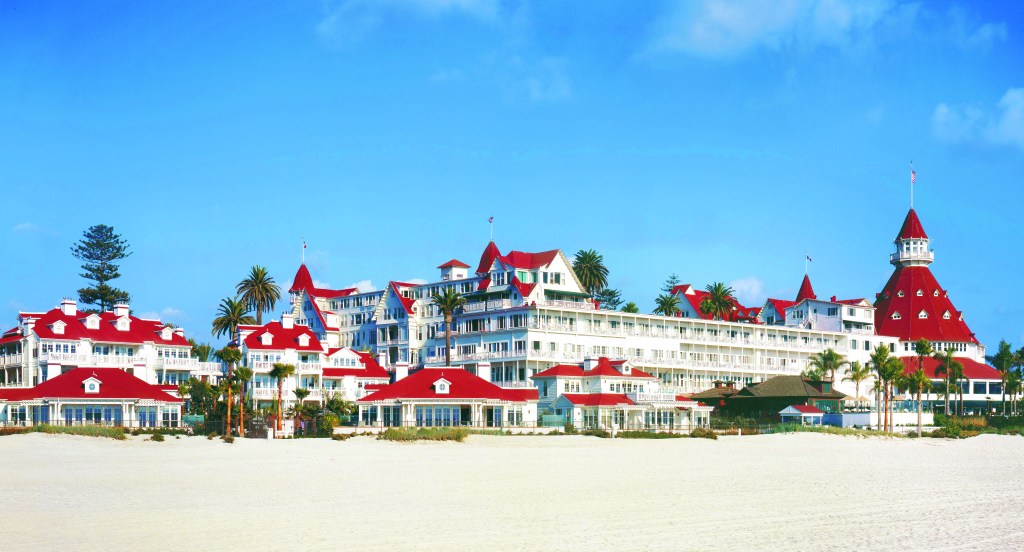 The 2022 Reader's Choice Awards winners are published on Condé Nast Traveler's website and in the November 2022 print issue of the magazine. To learn more about Waldorf Astoria, Conrad Hotels & Resorts, LXR, Hilton Hotels & Resorts, Curio Collection by Hilton and DoubleTree by Hilton, please visit stories.hilton.com.
---
About Hilton
Hilton (NYSE: HLT) is a leading global hospitality company with a portfolio of 22 world-class brands comprising nearly 7,300 properties and more than 1.1 million rooms, in 123 countries and territories. Dedicated to fulfilling its founding vision to fill the earth with the light and warmth of hospitality, Hilton has welcomed more than 3 billion guests in its more than 100-year history, earned a top spot on Fortune's 100 Best Companies to Work For list and been recognized as a global leader on the Dow Jones Sustainability Indices for six consecutive years. Hilton has introduced several industry-leading technology enhancements to improve the guest experience, including Digital Key Share, automated complimentary room upgrades and the ability to book confirmed connecting rooms. Through the award-winning guest loyalty program Hilton Honors, the more than 165 million members who book directly with Hilton can earn Points for hotel stays and experiences money can't buy. With the free Hilton Honors app, guests can book their stay, select their room, check in, unlock their door with a Digital Key and check out, all from their smartphone. Visit stories.hilton.com for more information, and connect with Hilton on Facebook, Twitter, LinkedIn, Instagram and YouTube.