Spirited and Free‑Spirited Cocktail Menu Debuts at Newly Opened Tempo by Hilton Times Square
McLEAN, Va. – With consumer demand for non-alcoholic cocktails on the rise, Hilton is debuting a leading-edge beverage program for its newest lifestyle brand, Tempo by Hilton, designed to provide an uncompromised bar experience to the modern traveler.
At the newly opened Tempo by Hilton Times Square, as well as all future Tempo by Hilton properties, the bar will feature a menu of hand-crafted, "Spirited" and "Free-Spirited" cocktails. Each beverage is a contemporary take on a classic recipe, with the "Spirited" selections highlighting refined, well-balanced drinks containing alcohol; the "Free-Spirited" selections mirror the "Spirited" cocktails in every way – presentation, flavor profile, mouthfeel, and sophistication – but are made without alcohol.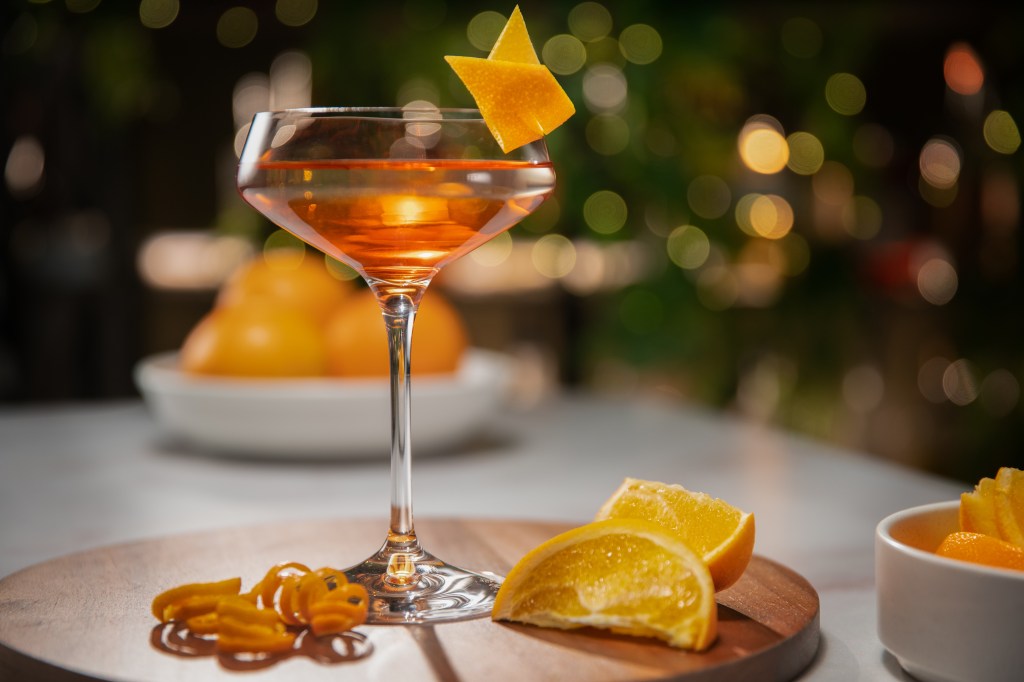 "It is our mission to create and deliver innovative and original food and beverage concepts for all of our brands, and to continually raise the bar on the guest experience," said Adam Crocini, senior vice president and global head, Food and Beverage Brands, Hilton. "By introducing this program for Tempo by Hilton as a brand standard, we are providing an uncompromised food and beverage experience to our guests regardless of routines or regimens."
With the Spirited and Free-Spirited cocktail menu, Hilton is setting the stage for a new era in bar hospitality that reflects contemporary behaviors, specifically the notion that many guests pivot between alcoholic and non-alcoholic drinks on the same occasion. In that vein, the Tempo by Hilton brand gives equal billing to "Spirited" and "Free-Spirited" cocktails alike and has developed recipes that allow guests to enjoy their cocktail experience in the same way regardless of alcohol preference.
"Tempo by Hilton was born from extensive research and careful consideration of the needs of the ambitious, modern traveler who is looking to maintain a sense of balance while on the road," said Matt Schuyler, chief brand officer, Hilton. "Providing a unique bar program that enables guests to flex between spirited and free-spirited cocktails is one of the many ways we strategically build our brands to meet the needs of today's traveler. Plus, with a first-of-its-kind partnership with Bluestone Lane to co-create unique, on-property culinary experiences, Tempo by Hilton demonstrates how innovative brands can exceed guest expectations through innovative partnerships and world-class food and beverage programs."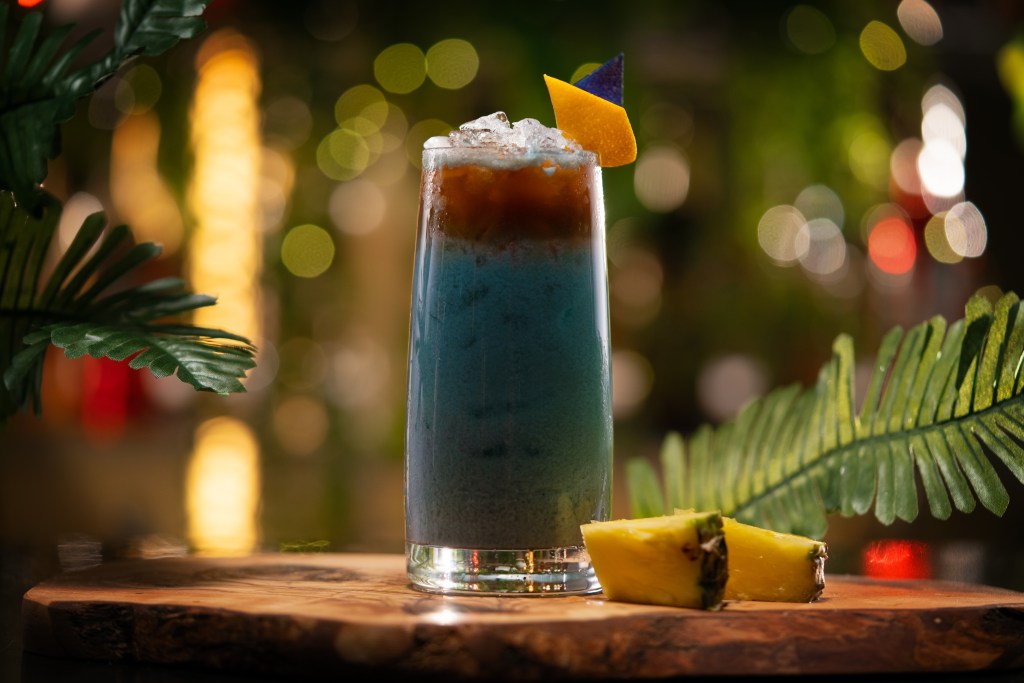 Tempo by Hilton Times Square, the first hotel from Hilton's newest stylish and contemporary lifestyle brand, opened to the public on Aug. 8, 2023, at 1568 Broadway, New York, NY 10036. Tempo by Hilton currently has 35 properties under development, with plans to soon debut in key markets, including Raleigh, Nashville, Louisville and San Diego.
---
About Hilton
Hilton (NYSE: HLT) is a leading global hospitality company with a portfolio of 22 world-class brands comprising nearly 7,300 properties and more than 1.1 million rooms, in 123 countries and territories. Dedicated to fulfilling its founding vision to fill the earth with the light and warmth of hospitality, Hilton has welcomed more than 3 billion guests in its more than 100-year history, earned a top spot on Fortune's 100 Best Companies to Work For list and been recognized as a global leader on the Dow Jones Sustainability Indices for six consecutive years. Hilton has introduced several industry-leading technology enhancements to improve the guest experience, including Digital Key Share, automated complimentary room upgrades and the ability to book confirmed connecting rooms. Through the award-winning guest loyalty program Hilton Honors, the more than 165 million members who book directly with Hilton can earn Points for hotel stays and experiences money can't buy. With the free Hilton Honors app, guests can book their stay, select their room, check in, unlock their door with a Digital Key and check out, all from their smartphone. Visit stories.hilton.com for more information, and connect with Hilton on Facebook, Twitter, LinkedIn, Instagram and YouTube.
---
About Tempo by Hilton
Tempo by Hilton is a stylish and contemporary lifestyle hotel brand with more than 35 properties under development. Thoughtfully designed and uplifting, Tempo by Hilton provides attainable, contemporary experiences that match the momentum of active, ambitious travelers. Purposefully designed guest rooms, inspiring public spaces, wellness-focused amenities and balanced food & beverage offerings empower guests to maintain their routines. Experience Tempo by Hilton by booking at tempobyhilton.com or through the industry-leading Hilton Honors app. Hilton Honors members who book directly through preferred Hilton channels have access to instant benefits. Learn more about Tempo by Hilton at stories.hilton.com/tempo.