SINGAPORE – Hilton (NYSE: HLT), the fastest-growing hospitality company in Asia Pacific, announced the expansion of its franchise model in Greater China into the upscale full-service segment, with the inclusion of its award-winning DoubleTree by Hilton brand. The company announced 19 new franchise projects across its Hilton Garden Inn and DoubleTree by Hilton brands, including signings and intentions to sign, spanning key cities and emerging destinations such as Beijing, Shanghai, Haikou, Nanchang, and Zhangzhou.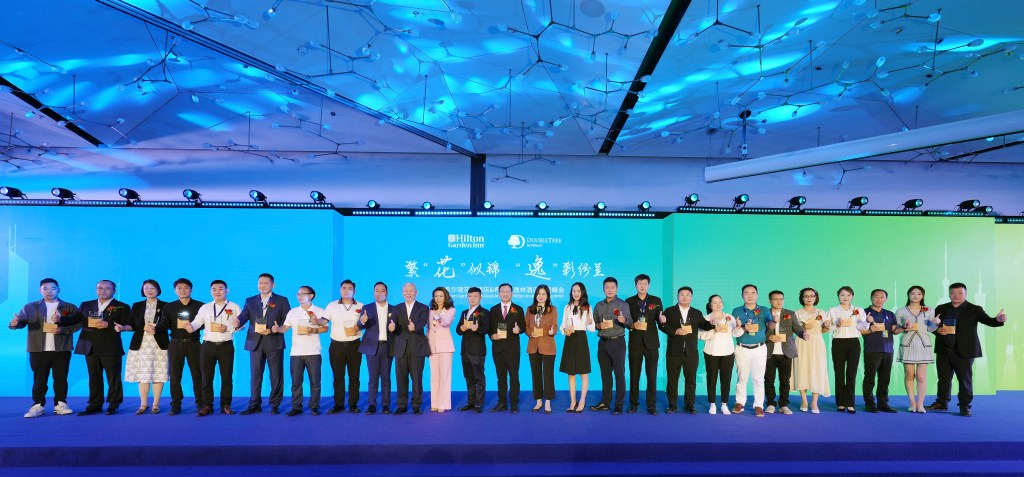 "Our deep understanding of evolving market trends and owner preferences has been central to our successful partnerships worldwide. As we ride the continued wave of travel recovery across Asia Pacific, franchising is poised to become an increasingly important business model in this region," said Clarence Tan, senior vice president, Development, Asia Pacific, Hilton. "The extension of our franchise model with the addition of DoubleTree by Hilton, alongside Hilton Garden Inn, widens the spectrum of opportunities for developers and owners, enabling them to leverage Hilton's industry-leading brands, strong commercial engines and robust network effect to drive growth in the region's upscale full-service hotel sector."
Franchising represents more than 90% of Hilton's portfolio in the Americas and has driven much of its global expansion. In Asia Pacific, Hilton launched its Hilton Garden Inn franchise model in Greater China in 2021, and is now focused on expanding it in Thailand and Australia. To date, there are 76 Hilton Garden Inn hotels in operation in the region and over 130 in the pipeline. The brand continues to be primed for expansion, focusing on regionalization to cater to diverse guest needs and highlights tremendous growth opportunities within the country and the region at large.
The addition of Hilton's fast-growing upscale brand DoubleTree by Hilton to its franchise proposition supports continued industry optimism and increasing demand. Today, the brand has 93 hotels in operation across the region, recently debuted in Seoul, Kyoto and Varanasi, and consistently ranks among the top five on Entrepreneur Magazine's Franchise 500® list, making it an ideal choice for franchising.
"As the demand for quality and diverse travel experiences grows among travelers in the region, development opportunities are expanding for our world-class brands, including Hilton Garden Inn, which promises to make each guest have a bright hearted stay, and DoubleTree by Hilton, which provides a warm welcome and comfortable experience for business and leisure travelers around the world," said Alexandra Jaritz, senior vice president, Brand Management, Asia Pacific, Hilton. "From spatial design, room facilities and dining experiences, to team member services and system support, Hilton provides standardized brand guidance to developers and owners in all aspects, to deliver consistent, reliable and friendly stays to our guests in even more destinations."
---
About Hilton
Hilton (NYSE: HLT) is a leading global hospitality company with a portfolio of 22 world-class brands comprising nearly 7,400 properties and more than 1.1 million rooms, in 124 countries and territories. Dedicated to fulfilling its founding vision to fill the earth with the light and warmth of hospitality, Hilton has welcomed more than 3 billion guests in its more than 100-year history, earned a top spot on Fortune's 100 Best Companies to Work For list and been recognized as a global leader on the Dow Jones Sustainability Indices for six consecutive years. Hilton has introduced several industry-leading technology enhancements to improve the guest experience, including Digital Key Share, automated complimentary room upgrades and the ability to book confirmed connecting rooms. Through the award-winning guest loyalty program Hilton Honors, the more than 173 million members who book directly with Hilton can earn Points for hotel stays and experiences money can't buy. With the free Hilton Honors app, guests can book their stay, select their room, check in, unlock their door with a Digital Key and check out, all from their smartphone. Visit stories.hilton.com for more information, and connect with Hilton on Facebook, Twitter, LinkedIn, Instagram and YouTube.