The partnership reiterates Hilton's Travel with Purpose commitment to drive Responsible Sourcing across its value chain
DUBAI, UAE - Hilton (NYSE: HLT) announced its renewed partnership with UAE-based agri-tech platform, Fresh On Table, at Gulfood 2023, with the aim of doubling the amount of local produce procured for the brand's properties in the country.
The ongoing deal between Hilton and Fresh On Table follows the success of last year's collaboration that saw the two entities exceed their local food sourcing goals. The extended partnership promises a larger commitment in 2023, with increased targets and an intentional sourcing strategy, that reaffirms their dedication to championing local farms and produce.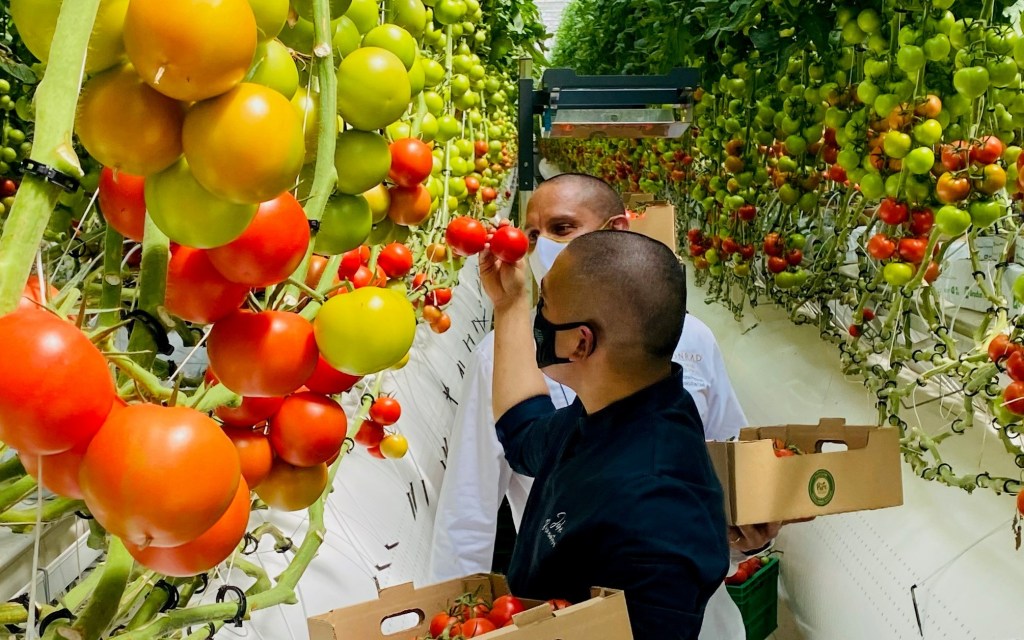 Hilton previously sourced 440 tonnes of local produce annually for its UAE properties, and, through this new partnership, the volume is expected to increase to over 900 tonnes. As part of the partnership, 45 additional line items – such as herbs and leafy vegetables – have been added, with an expected annual volume of 50 tonnes.
Emma Banks, vice president, F&B Strategy & Development, Europe, Middle East, and Africa, Hilton – and Gulfood's 'Sustainable Professional of the Year' said, "Expanding our partnership with Fresh On Table is in line with Hilton's ongoing Travel with Purpose commitment to source products locally. With the new agreement with Fresh on Table, our produce volume is expected to increase from 440 tonnes to over 900 tonnes annually – a move we hope will champion local farming and empower other entities in the hospitality sector to follow suit."
Atul Chopra, founder, Fresh On Table Corporation, said: "Fresh On Table's mission continues to drive awareness around the circular economy, supporting key industry players and bringing production and consumption as close together as possible. We are thrilled to be strengthening our partnership with Hilton under a new agreement for 2023 and believe our combined efforts of local sourcing will have an unprecedented impact on the country's food supply network and the hospitality industry."
As a business serving people, Hilton is committed to driving positive change across its value chain. Through Hilton's Travel with Purpose commitment of Responsible Sourcing, artisans, farmers, and small businesses are empowered to procure food & beverage ingredients responsibly, while also enhancing the overall guest experience.
---
About FreshOnTable (FOT)
Fresh On Table is a catalyst with a mission to promote local farms, sustainability and to assist the UAE's food security mission. Our mission is to reduce carbon footprint by keeping the source of production and consumption closest to each other. FOT is working towards its vision to complete the circular economy sustainability loop by recycling food/farm waste.