Like many others who explored their "sober curiosity" during January, you may have found it was the longest 31 days of your life. You're also probably ready to add a drink or two back into rotation.
As you look to wet your whistle, consider using February to shake things up and expand your horizons by learning to make your favorite drink like a pro. Learning a new skill is the fourth most popular New Year's resolution, according to a recent study, followed by traveling more and living life to its fullest.
This February, you can mix all those resolutions by exploring exciting cocktail making Experiences available around the globe on the Hilton Honors Experiences Platform. From Prague and Lake Como to the canals of Venice, each destination offers travelers the opportunity to learn about geographically unique cocktails and bring home skills that will wow family and friends.
These boozy Experiences are all available for Hilton Honors members to redeem on the Hilton Honors Experiences Platform, where members can use their Points for things like premium culinary and drink Experiences as well as tickets to sporting events and VIP access to events around the world.  
For those looking to extend Dry January during their travels (or in their hometowns), Hilton Hotels & Resorts offer zero-proof cocktails year-round too, such as the Berry Pomegranate Fresca at The Beverly Hilton and the Cranberry Cooler at Hilton San Francisco Union Square (the drink is a perfect mix of  cranberry juice, apple spice elixir, soda and nutmeg). Whether full-strength or zero-proof, enjoy a liquid loop around the world learning about new libations in every destination.
Boozy Experiences Available on the Hilton Honors Experiences Platform
Prague, Czech Republic | Among the red roofs, Gothic churches and lively squares, the City of a Hundred Spires has a booming cocktail scene. Don't miss the Gintastic Tasting with a Gin Expert. The Experience for two includes a class for cocktail lovers to revel in the history of gin, learn about proper gin garnishes, taste six different gins and take home a branded box of gin ingredients. Say "cheers" – or "Na zdraví" – to Prague.
Hilton Honors Points: 60,000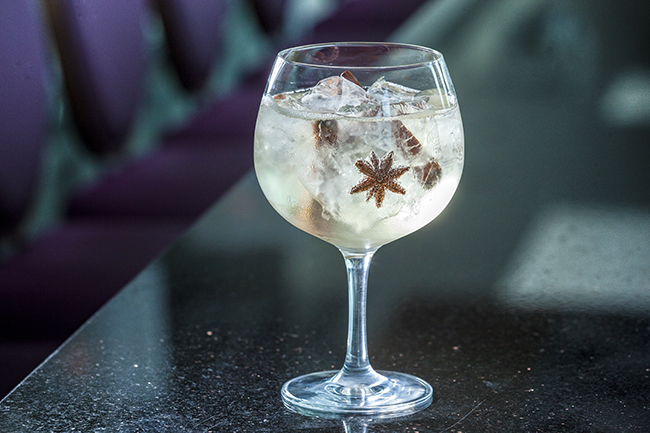 Venice, Italy | Soak in panoramic views of ancient Venice at the Skyline Bar Venice at Hilton Molino Stucky Venice. Cocktail enthusiasts can hone their skills under the direction of the Skyline Bar's expert mixologist and learn the secrets behind the bar's signature cocktails with the Shake Things Up at Skyline Bar Venice Experience. The package for two includes a signature cocktail making session, two cocktails and a charcuterie board.
Hilton Honors Points: 45,000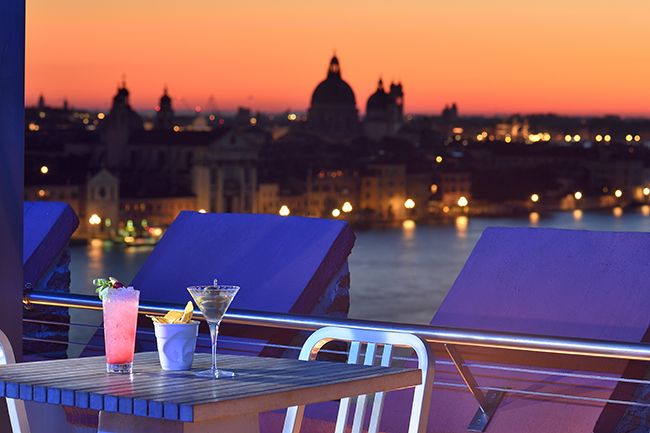 Munich, Germany | For a city renowned for Oktoberfest, Munich is also home to a unique cocktail scene inspired by the rise of mixology and a focus on fresh Bavarian ingredients. Those looking to learn more about the cocktail scene can redeem the Signature Cocktail Creation Masterclass at Hilton Munich City Experience. In this exclusive two-hour workshop, guests will be guided through the creative process of developing a signature cocktail at Hilton Munich City. Accompanied by an experienced bartender, cocktail enthusiasts will have access to state-of-the-art equipment and the most advanced cocktail making techniques. Students are encouraged to build a story around their drink, to select a fancy garnish and glassware and to choose a fitting name. To make this Experience a lasting memory, a social media specialist will join travelers to take pictures and create a story for their own Instagram account.
Hilton Honors Points: 90,000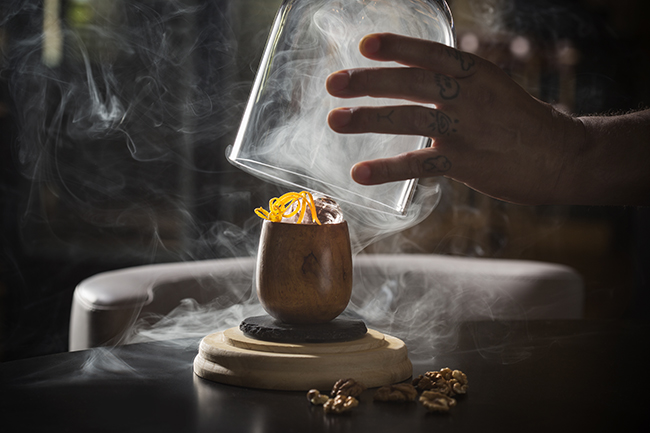 Belgrade, Serbia | Travelers looking to get off the beaten path don't have to look further than Belgrade, a city on the cutting edge of the food, cocktail and art scene. After trying local cuisine like sarma, a Serbian stuffed cabbage, redeem the Sushi, Champagne, and a Breathtaking View Experience for a change of culinary pace. Hilton Honors members will embark on a one-hour sushi journey under the guidance of the master sushi chef at Hilton Belgrade. The chef will help guests create and prepare iconic sushi dishes, then pop a bottle of Taittinger bubbly for them to enjoy with breathtaking views of the Belgrade skyline.
Hilton Honors Points: 45,000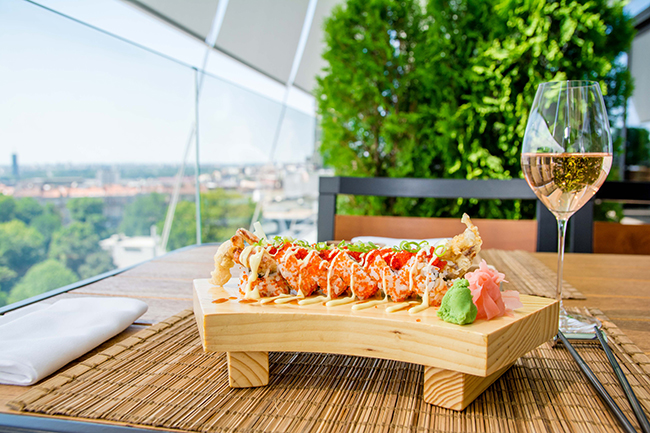 Lake Como, Italy | Ever wonder where the iconic spritz originated? Those curious can take a two-hour journey with the team of the Rooftop Bar Terrazza 241 at Hilton Lake Como and learn more about the most famous Italian Aperitivo, the spritz. With the Spritz & Bubbles Experience in a Rooftop Jacuzzi, guests can enjoy breathtaking views of Lake Como's dramatic scenery in a bubbling Jacuzzi while learning about the creation of the classic spritz from a master bartender. After a few drinks, guests will be able to savor a selection of light bites with another round of cocktails.
Hilton Honors Points: 60,000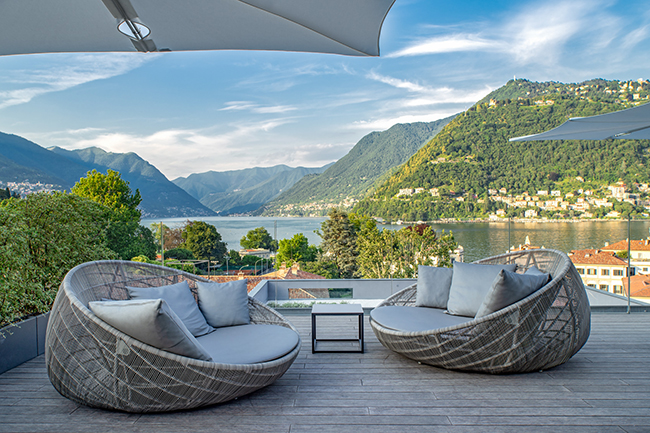 Boozy Experiences Coming Soon

Still looking for more great Experiences? In the coming months, new Experiences will be hitting the platform – like the authentic Italian wine and lake tour in Northern Italy, a Czech beer Experience in Prague and an eight-course Albert Bichot wine paring with dinner in Hong Kong. Keep an eye out for these and many other fine dining Experiences for travelers looking to learn and enjoy the local flavors of their next destination.
Extending Dry January?
Those looking to extend Dry January a little longer can join their imbibing friends at a host of Hilton Hotels across North America to enjoy delicious zero-proof cocktails. This year, Hilton Hotels & Resorts is reinvigorating its lobby bars around the world by refreshing the ambiance as well as the menu offerings in a way that encourages guests and locals to gather, connect and re-energize. Those looking to sip a zero-proof cocktail can sample a drink like the Paloma Undercover at Hilton Toronto, Beverly Hilton and Hilton San Francisco Union Square, among others.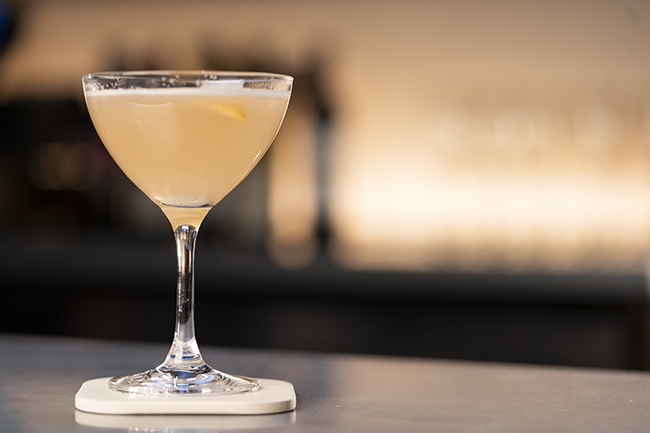 Paloma Undercover
Seedlip Spice 94, Grapefruit Juice, Lime Juice, Brown Sugar Syrup, Soda Water
---
About Hilton Honors
Hilton Honors is the award-winning guest loyalty program for Hilton's 19 world-class brands comprising more than 7,200 properties in 122 countries and territories. Hilton Honors members who book directly through preferred Hilton channels have access to instant benefits, including a flexible payment slider that allows members to choose nearly any combination of Points and money to book a stay, an exclusive member discount and free standard Wi-Fi. Members also have access to contactless technology exclusively through the industry-leading Hilton Honors app, where members can check in, choose and access their room using Digital Key. Hilton Honors offers its more than 158 million members hundreds of ways to earn and redeem Points, including with select co-branded credit cards. Members can redeem Points for free nights, purchases on Amazon, exclusive experiences, charitable contributions and more. The program is free to join and travelers can enroll online at hiltonhonors.com. Learn more about Hilton Honors at stories.hilton.com/hiltonhonors, and follow Hilton Honors on Facebook, Twitter and Instagram.