SHANGHAI, China - Home to some of the most incredible culinary experiences, a number of restaurants at Hilton hotels and resorts in China have been recognised in the 2022 Black Pearl Restaurant Guide, China's authoritative dining guide for discerning epicureans. 
In the recently released guide, Li'An Restaurant of Conrad Hangzhou and Fortune Pavilion of Hilton Ningbo Dongqian Lake Resort were both awarded One Diamond Black Pearl ratings:
Li'An Restaurant in Conrad Hangzhou is a sought-after dining destination renowned for its diverse selection of signature Hangzhou and fusion dishes complemented by breathtaking views of the Qiantang River from the hotel's 50th floor. Together with his team, Owen Xue, vice executive chef of Li'An Restaurant, boldly fuses the characteristics and flavours of the Northern and Southern Chinese cuisine while incorporating his unique style, premium ingredients, and distinctive cooking techniques to create innovative Hangzhou delicacies.
For the fourth consecutive year, Fortune Pavilion at Hilton Ningbo Dongqian Lake Resort has been awarded the One Diamond rating by Black Pearl in honour of its original interpretation of elegant Ningbo delicacies. Aiming to elevate local dining experiences, the chef team brings a sophisticated modern twist to authentic regional classics.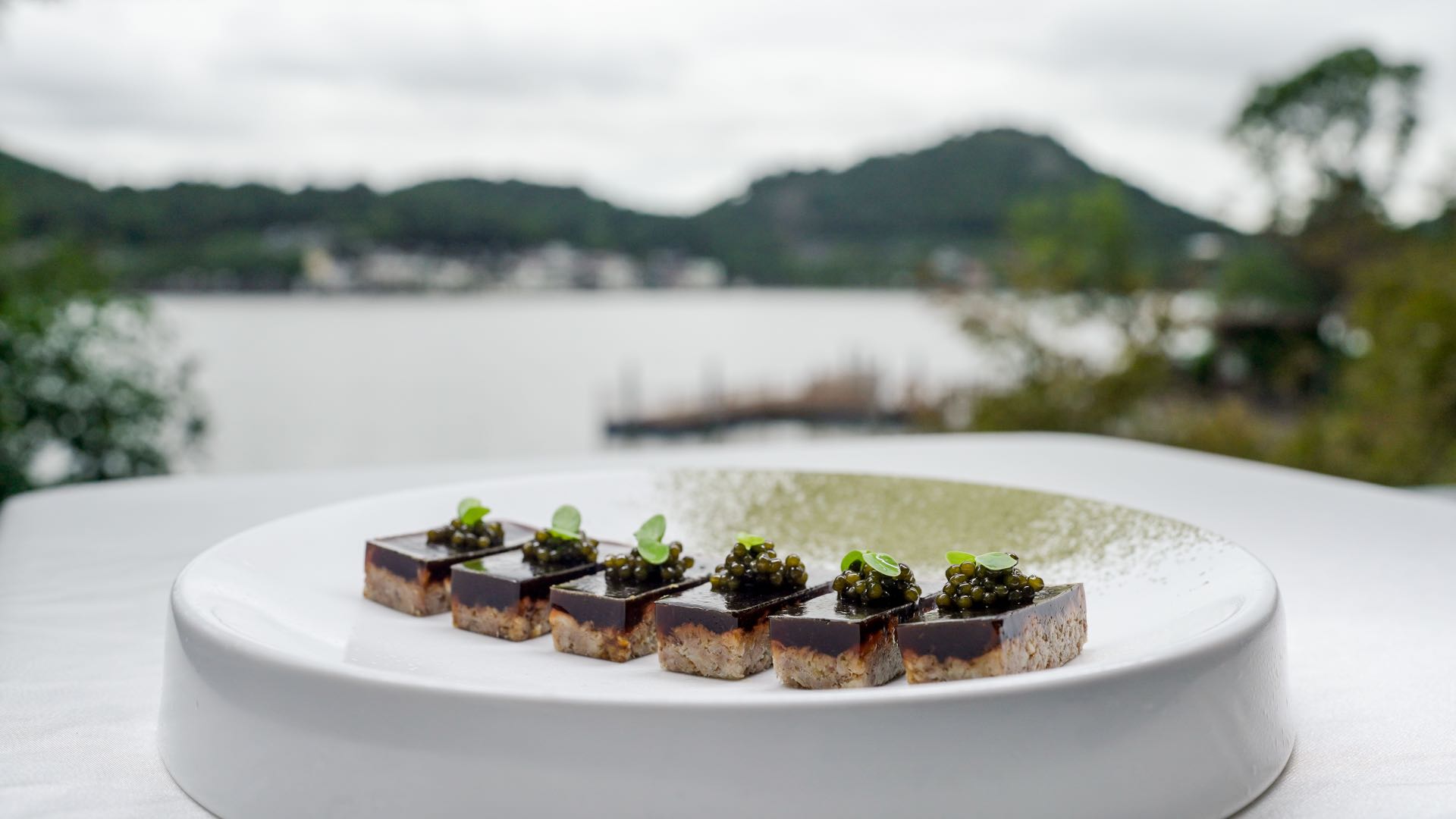 Five other Hilton restaurants also received honourable mentions:
Chynna at Hilton Beijing Wangfujing, well-known for its signature Beijing roast duck
Waldorf Astoria Beijing's Brasserie 1893, which offers a refined spread of innovative French cuisine
Waldorf Astoria Beijing's Zijin Mansion, which pays homage to local cuisine and seasonal contemporary Chinese delicacies
Yun Pavilion in Conrad Guangzhou offers epicureans authentic Cantonese cuisine
Limited Edition Grill at Waldorf Astoria Chengdu brings diverse and innovative fusion cuisine to the table
The much-coveted accolades are a testament to Hilton's outstanding culinary offerings that take diners on a gastronomic exploration of authentic Chinese culture and cuisine.