Luxury hotel unveils a transformation of Seattle's first Topgolf Swing Suite and craft cocktail bar by celebrated Seattle mixologist
SEATTLE - Hotel 1000 Seattle, LXR Hotels & Resorts today announces the unveiling of Rosebay, a sophisticated, sleek craft cocktail bar, and The Nineteenth, powered by Topgolf Swing Suite, as part of a multi-million dollar renovation project. The transformation also includes enhancements to the award-winning spa, a renovated lobby with NFT displays featuring rotating curated artwork by Niio – the only streaming art platform that makes the best of the gallery and museum worlds accessible on every level.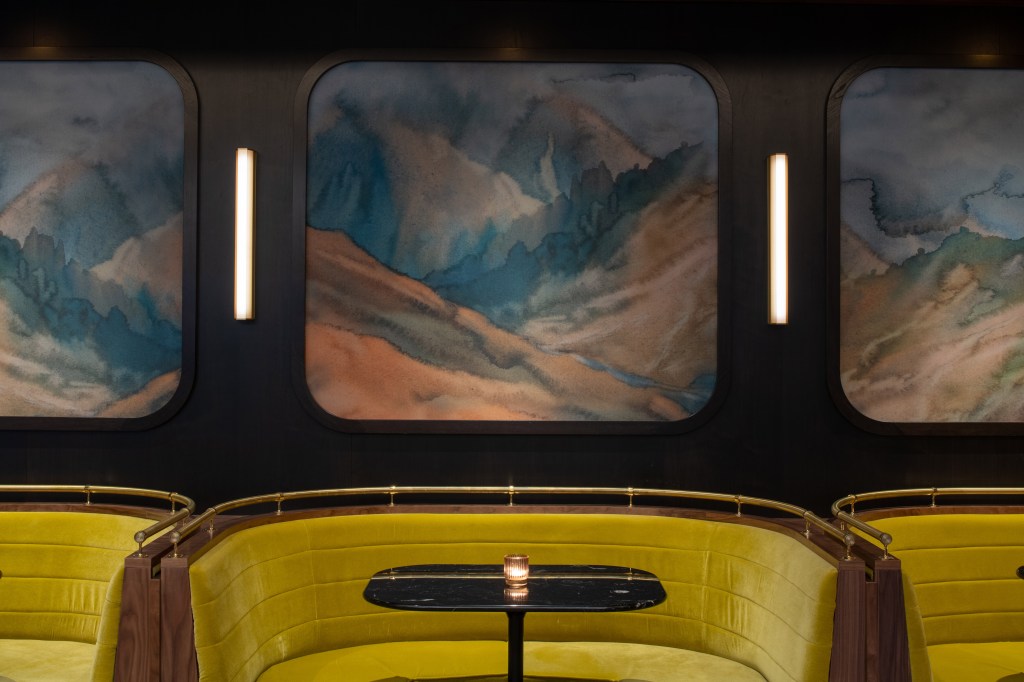 Part of Hilton's luxury LXR Hotels & Resorts portfolio, Hotel 1000 Seattle offers a city-centric resort experience for discerning travelers, located steps from the newly rebuilt Waterfront District and walking distance to the iconic Pike Place Market. Granting travelers the best of Seattle, the property blends Pacific Northwest charm with world-class amenities, personalized service, and unparalleled access to cultural experiences unique to the city.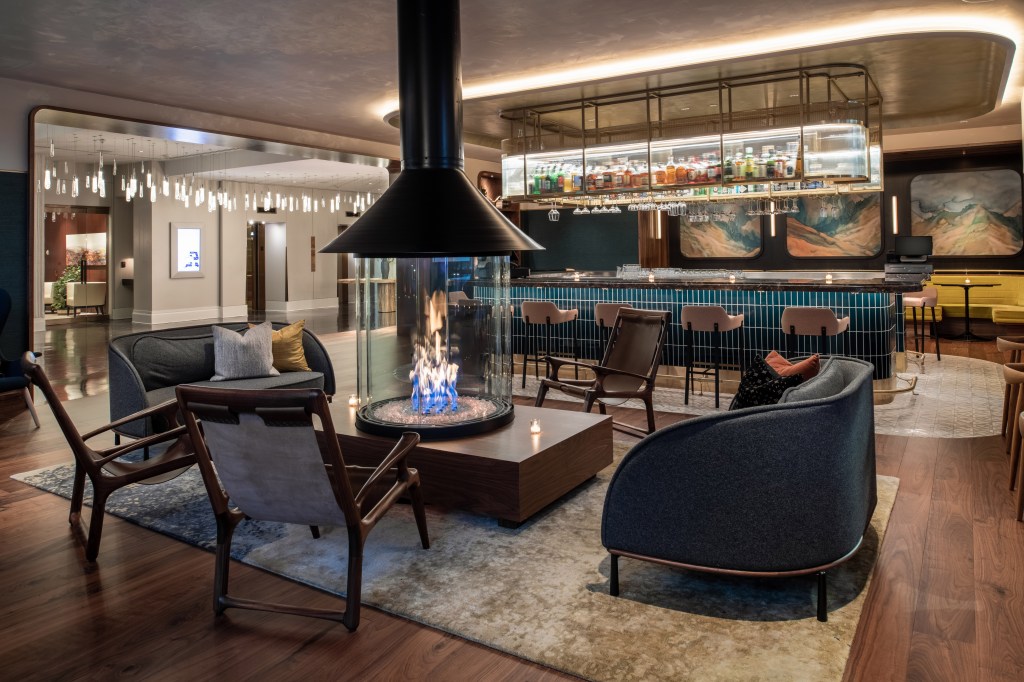 "We are committed to offering our guests personalized services and unique amenities that offer an authentic and immersive destination experience," said Michael Walzl, general manager, Hotel 1000 Seattle, LXR Hotels & Resorts. "The new cocktail bar Rosebay is an exciting new offering with a cocktail menu curated by a celebrated Seattle mixologist, Lindsay Matteson. Our new Topgolf suite and other enhancements bring forth a modern era and we look forward to welcoming our guests to experience these new offerings."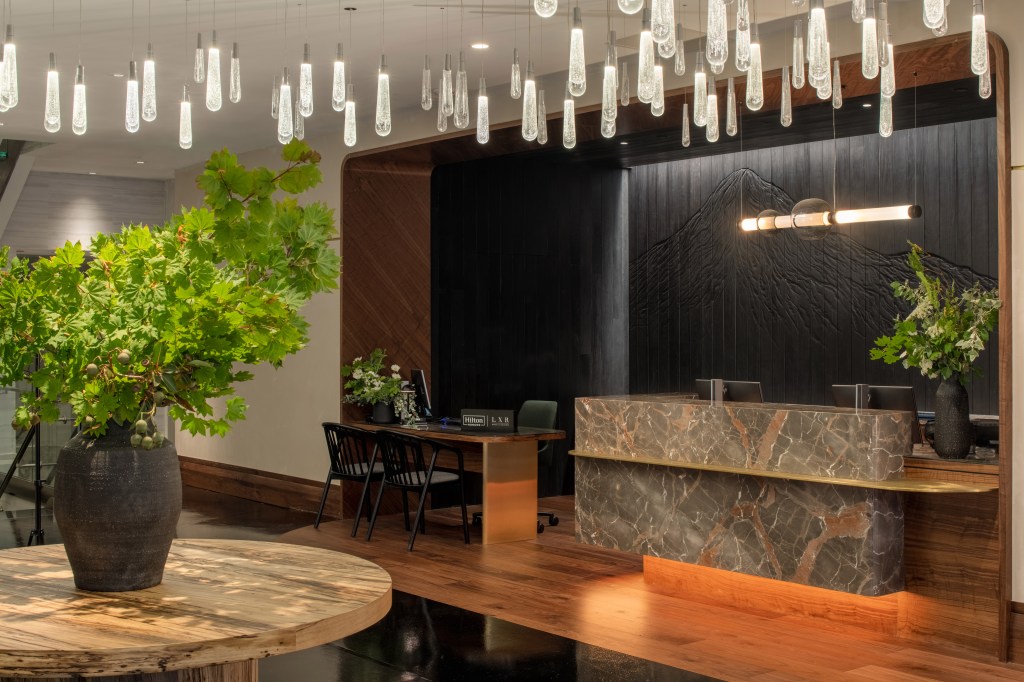 Seattle's Only TopGolf Swing Suite and New Spa Enhancements
Accommodating up to 14 guests, the Topgolf Swing Suite located in The Nineteenth features the latest Full Swing Simulator technology and interactive stimulator used by international golf professionals and enthusiasts looking to improve their game and beginners starting out or looking for a fun gaming experience. The lounge area provides a relaxing setting to enjoy snacks and beverages, with two large projection TVs for sports events and interactive games. The décor includes a refined and mood-setting wall covering as well as custom art such as the recreation of the famous 15th hole at Chambers Bay using thousands of tees by local artist Matthew Olds. Guests can use provided Callaway clubs, including a set for kids, for a fun family activity. 
Guests looking for a moment of respite can book at The Spa at Hotel 1000 Seattle, an award-winning urban wellness destination in the heart of Seattle. The spa has been redesigned and reimagined with relaxation and a welcoming environment at the forefront, inclusive of custom treatments and incorporating the beauty of the area in its ambiance, lighting, and decor. Guests will enjoy unwinding with a variety of treatments from luxurious massages, facials, and skincare to body treatments including a relaxing foot soak with every service.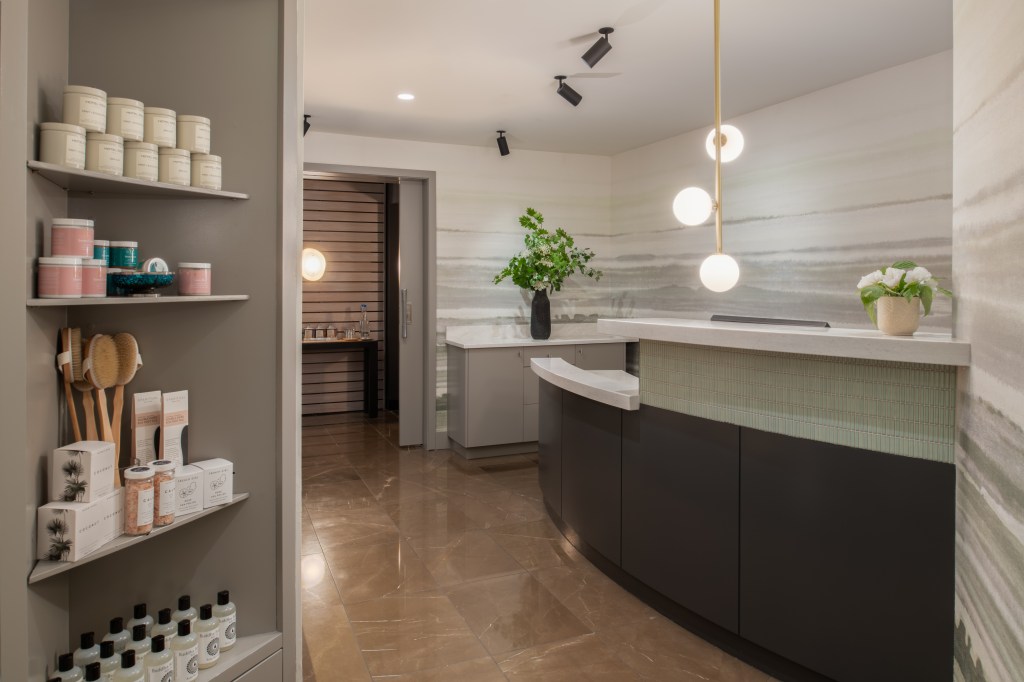 The New Standard in Seattle Bar and Dining  
Rosebay offers high-quality, small-batch craft cocktails, local beer and wine in a sophisticated setting featuring a large bar, central fireplace and mixed seating with locally handmade furniture and fixtures curated with a color palette that reflects the Pacific Northwest and the city's history.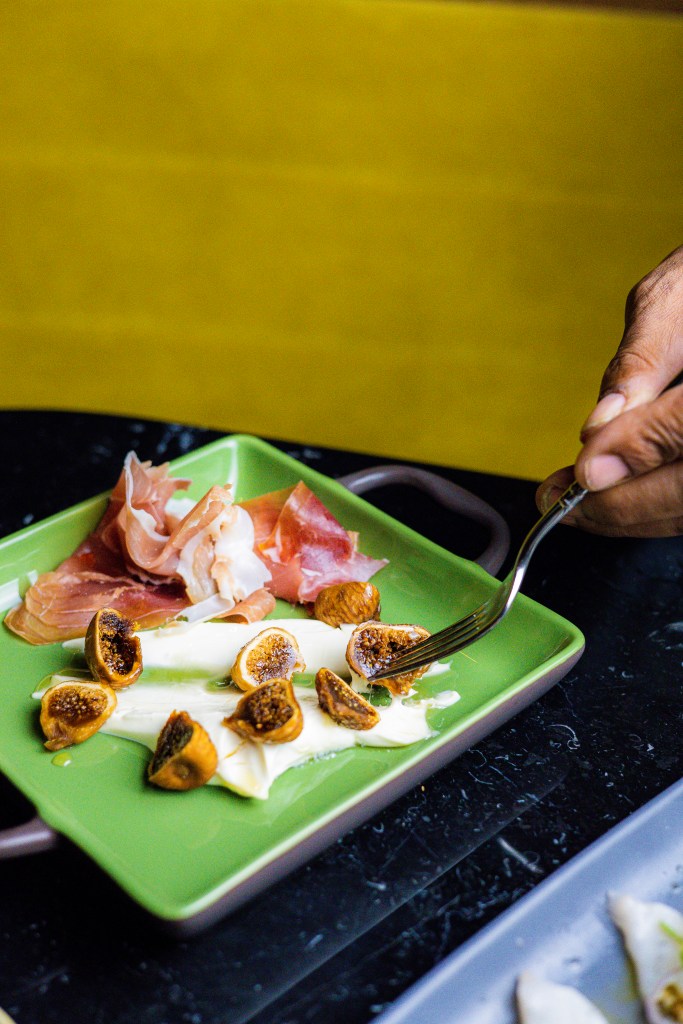 Seattle Master Mixologist, Lindsay Matteson, designed the menu creating elevated and inviting cocktails from fresh and seasonal to classic and spirit-forward. Cocktails range from the Beach Blanket Bingo made with pineapple rum, Meletti 1870, grapefruit, lime and honey to the signature Rosebay Spritz with Cappelletti Aperitivo, Bonal, Cocchi Americano, sparkling wine and grapefruit bitters. The menu offers shareable plates for groups of friends as well as options to order multiple plates creating a full meal for solo travelers. Hyperlocal ingredients are used throughout the dishes offering a delicate balance of contrasting flavors - combining salty and sweet, creamy and acidic. A sampling of menu items include a Washington-designed cheese board; Caviar Service; Halibut Crudo; and Conserva, a new food trend from around the world, serving freshly-tinned gourmet fish and shellfish with fennel salad, crackers, Romesco and black sea salt. 
Alongside the redesigned accommodations and opulent bar, guests can enjoy Hotel 1000 Seattle's signature restaurant, All Water Seafood & Oyster Bar, which provides a dining experience that pays tribute to Seattle's rich maritime legacy. Currently #1 in Seattle, according to TripAdvisor, All Water is conveniently located in the hotel and offers the perfect spot for those looking to enjoy authentic Pacific Northwest cuisine and a fresh daily catch of oysters prepared by Executive Chef Tyler Smith. All Water features a bar, a private dining room that can accommodate up to 30 guests and a quaint outdoor patio with umbrellas. Oyster Happy Hour is every day from 3:00 to 5:00 p.m. and includes half and full fresh dozen oysters on the half shell. 
---
About Hilton
Hilton (NYSE: HLT) is a leading global hospitality company with a portfolio of 22 world-class brands comprising nearly 7,300 properties and more than 1.1 million rooms, in 123 countries and territories. Dedicated to fulfilling its founding vision to fill the earth with the light and warmth of hospitality, Hilton has welcomed more than 3 billion guests in its more than 100-year history, earned a top spot on Fortune's 100 Best Companies to Work For list and been recognized as a global leader on the Dow Jones Sustainability Indices for six consecutive years. Hilton has introduced several industry-leading technology enhancements to improve the guest experience, including Digital Key Share, automated complimentary room upgrades and the ability to book confirmed connecting rooms. Through the award-winning guest loyalty program Hilton Honors, the more than 165 million members who book directly with Hilton can earn Points for hotel stays and experiences money can't buy. With the free Hilton Honors app, guests can book their stay, select their room, check in, unlock their door with a Digital Key and check out, all from their smartphone. Visit stories.hilton.com for more information, and connect with Hilton on Facebook, Twitter, LinkedIn, Instagram and YouTube.
---
About LXR Hotels & Resorts
Spanning five continents, LXR Hotels & Resorts is a hand-picked collection of independent and spirited luxury properties celebrating the timeless pursuit of personal adventure. Found in the world's most alluring destinations and city centers, LXR connects legendary properties into an exclusive network of hotels that are set apart by individual design, an unrivaled commitment to personalized service and elegant, yet locally immersive, experiences for guests. Each property features its own enchanting pedigree, story and character that is steeped in the originality of its locale and provides a luxurious base of exploration for the intrigued yet discerning adventurer. LXR Hotels & Resorts is part of Hilton, a leading global hospitality company, and each property benefits from the strength of the Hilton enterprise and its award-winning Hilton Honors program. Experience an inspiring stay at LXR Hotels & Resorts by booking at lxrhotels.com or through the industry-leading Hilton Honors app. Hilton Honors members who book directly through preferred Hilton channels have access to instant benefits. Learn more about LXR Hotels & Resorts at stories.hilton.com/lxr. 
---
About Hotel 1000 Seattle, LXR Hotels & Resorts 
Part of LXR Hotels & Resorts, Hotel 1000 Seattle is a modern, luxury high-rise hotel located in downtown Seattle, Washington. A gateway to an immersive city experience and major downtown attractions, guests will enjoy exploring the iconic Pike Place Market, Space Needle, to the newly enhanced waterfront with expansive Puget Sound views just a short distance away. With an urban feel, the luxury hotel offers the private comforts of home with 120 contemporary-designed rooms and suites and exceptional amenities throughout, including on-demand electric vehicles for guests on the go, an award-winning spa and a new Topgolf Swing Suite. Highly personalized services to intriguing design define the property and set the stage for a bespoke city experience. Paying homage to Seattle's maritime heritage, the property's signature All Water Seafood & Oyster Bar offers a taste of authentic Pacific Northwest cuisine and a fresh daily catch of oysters and seafood. For a place to unwind with custom furnishings and cozy fireplace, guests can enjoy the newly designed Rosebay bar with an elevated bar menu of custom cocktails and light bites. A choice for travelers since 2020, the property holds several accolades, including TripAdvisor's Certificate of Excellence and Traveler's Choice awards. Experience an inspiring stay at Hotel 1000 Seattle by booking at lxrhotels.com, through the industry-leading Hilton Honors app or follow more city adventures on Instagram @hotel1000Seattle.