Hilton to launch its world‑class luxury brand in Jaipur, India's Pink City, by 2027
BENGALURU, India – Hilton (NYSE: HLT) and Dangayach Group have announced the signing of a branding and management agreement for the launch of Waldorf Astoria Jaipur, marking the debut of Waldorf Astoria Hotels & Resorts in India. Globally renowned for defining the art of hospitality, unmatched personalised service and world-class culinary excellence, the timeless luxury brand continues to strategically expand its presence in landmark locations worldwide. Steeped in history and culture, Jaipur, the capital of Rajasthan, is a truly unique destination in India's famed Golden Triangle, making it an ideal location to launch the first Waldorf Astoria hotel in India.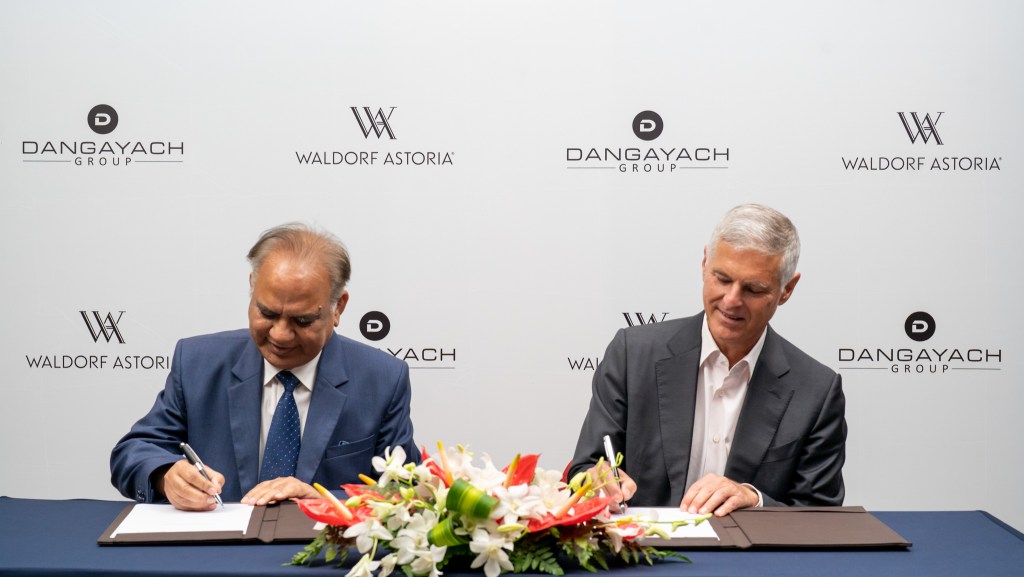 Alan Watts, president, Asia Pacific, Hilton, said, "Having recently announced the entry of Waldorf Astoria to Japan, Australia, Malaysia, and Vietnam, we are delighted to partner with Dangayach Group for the landmark debut of Waldorf Astoria in India. This partnership demonstrates our commitment to working with esteemed local partners to expand our luxury portfolio in prime destinations in the region. India holds a strategic significance for Hilton, and we are eager to establish a new standard for luxury in the country. Jaipur, with its cultural richness and remarkable architectural marvels, provides a captivating backdrop for our first Waldorf Astoria in India, and we are excited to create unforgettable experiences within this extraordinary setting."
Spanning 22 acres overlooking the magnificent Aravalli Hills, Waldorf Astoria Jaipur will be the epitome of luxury in Jaipur. Boasting 51 expansive pool villas and 174 elegant guest rooms, the hotel will exude a sense of space and grandeur. It will also feature a luxurious spa, an outdoor swimming pool, a state-of-the-art fitness centre, and five distinctive dining experiences, including the world-famous Peacock Alley, the iconic lounge and bar synonymous with the Waldorf Astoria brand.
Offering 2,400 square meters of meeting space and 3,000 square metres of open lawns, courtyards and gardens, Waldorf Astoria Jaipur will serve as an unparalleled venue for celebrations, lavish weddings, and world-class events. The picturesque property will be ideally located off the Delhi – Jaipur Road and within easy access to historical attractions such as Amer Palace, Nahargarh Fort and Hawa Mahal. 
Matt Schuyler, chief brand officer, Hilton, said, "The launch of Waldorf Astoria Jaipur is a significant milestone in the growth of the brand worldwide. Our elegant and anticipatory service is at the heart of every Waldorf Astoria, and we are committed to delivering iconic environments that blend timeless sophistication with a modern sensibility. As we expand our presence in India, we look forward to offering once-in-a-lifetime experiences to our guests in the magical city of Jaipur."
Atul Dangayach, managing director, Dangayach Group, said, "We are delighted to partner with a trusted global hospitality company like Hilton to bring Waldorf Astoria to India. Jaipur combines the allure of its ancient history with all the advantages of a metropolis, and we are confident that with its distinct brand proposition, this new luxury hotel will provide an unrivalled experience for leisure and business travellers alike."
Waldorf Astoria Jaipur will join Hilton's existing portfolio of 24 operating and 13 pipeline hotels and resorts across India.
For more information about Hilton, please visit stories.hilton.com.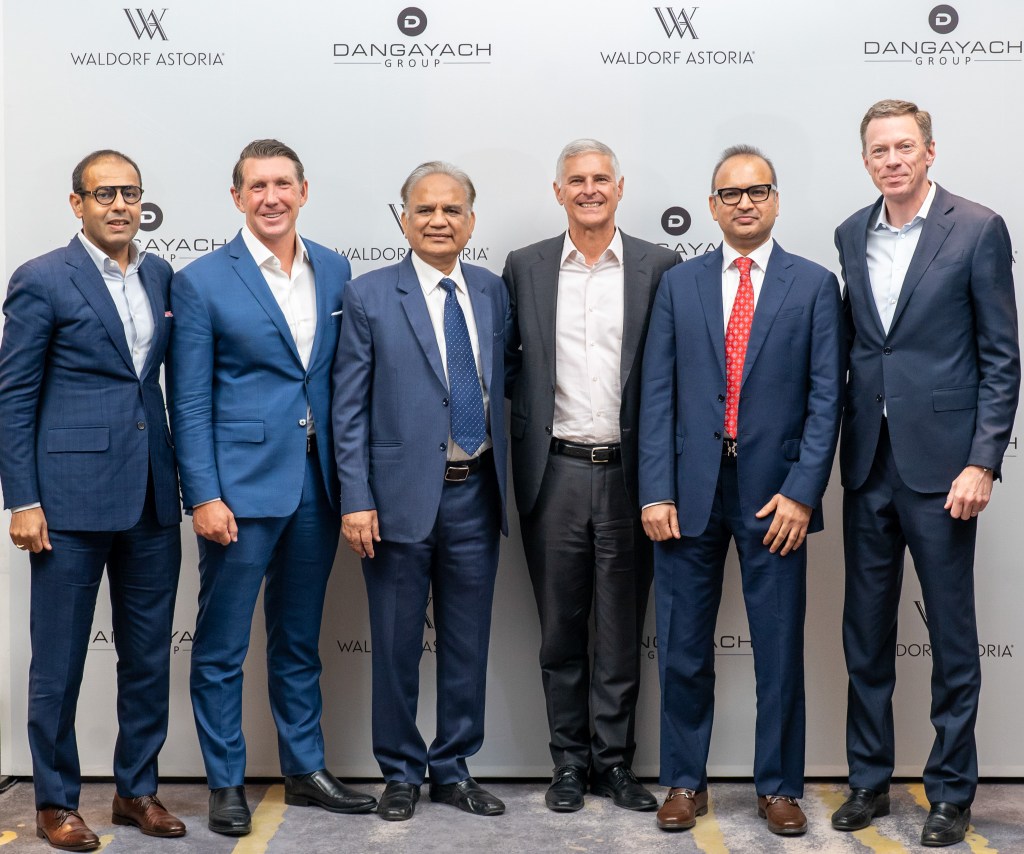 ---
About Hilton
Hilton (NYSE: HLT) is a leading global hospitality company with a portfolio of 22 world-class brands comprising nearly 7,400 properties and more than 1.1 million rooms, in 124 countries and territories. Dedicated to fulfilling its founding vision to fill the earth with the light and warmth of hospitality, Hilton has welcomed more than 3 billion guests in its more than 100-year history, earned a top spot on Fortune's 100 Best Companies to Work For list and been recognized as a global leader on the Dow Jones Sustainability Indices for six consecutive years. Hilton has introduced several industry-leading technology enhancements to improve the guest experience, including Digital Key Share, automated complimentary room upgrades and the ability to book confirmed connecting rooms. Through the award-winning guest loyalty program Hilton Honors, the more than 173 million members who book directly with Hilton can earn Points for hotel stays and experiences money can't buy. With the free Hilton Honors app, guests can book their stay, select their room, check in, unlock their door with a Digital Key and check out, all from their smartphone. Visit stories.hilton.com for more information, and connect with Hilton on Facebook, Twitter, LinkedIn, Instagram and YouTube.
---
About Waldorf Astoria Hotels & Resorts
Waldorf Astoria Hotels & Resorts is a portfolio of more than 30 iconic properties that creates a unique sense of place with a relentless commitment to elegant service, one-of-a-kind experiences and culinary expertise in landmark destinations around the world. Inspired by their timeless environments and sincerely elegant service, Waldorf Astoria hotels deliver an effortless experience seamlessly, creating a true sense of place for guests through stunning architecture, Peacock Alley, refined art collections, Michelin-starred dining concepts and elevated in-room amenities. In addition to the brand's world-class hotel offerings, Waldorf Astoria boasts a global residential portfolio that provides the comfort of a private home combined with unsurpassed amenities and high-touch service. Waldorf Astoria is part of Hilton, a leading global hospitality company. Experience an unforgettable stay at Waldorf Astoria Hotels & Resorts by booking at waldorfastoria.com or through the industry-leading Hilton Honors app. Hilton Honors members who book directly through preferred Hilton channels have access to instant benefits. Learn more about Waldorf Astoria Hotels & Resorts at stories.hilton.com/waldorfastoria, and follow the brand on Twitter, Instagram and Facebook.