The transformation of California's only all‑suite oceanfront resort includes two new culinary concepts, sophisticated design, inviting gathering spaces and locally inspired adventures
OXNARD, Calif. – RLJ Lodging Trust (NYSE: RLJ) and Hilton (NYSE: HLT) announced the debut of Zachari Dunes on Mandalay Beach, Curio Collection by Hilton, following a full-scale renovation and brand conversion. As Southern California's only all-suite oceanfront resort, Zachari Dunes' multi-million-dollar transformation elevates the standout coastal 250-all-suite property to an upscale hideaway complete with an array of thoughtful amenities and unparalleled beach views.
"As one of California's only true oceanfront resorts, we are honored to introduce guests to Zachari Dunes on Mandalay Beach as a quintessential California getaway on California's Gold Coast," said Ben Ly, general manager Zachari Dunes on Mandalay Beach, Curio Collection by Hilton. "With the resort's unique position off the renowned Pacific Coast Highway, Zachari Dunes offers an authentic slice of the prized California lifestyle, where visitors can enjoy vibrant, spacious accommodations, epicurean delights, and authentic adventures from sea to sand and beyond. No doubt, the resort will become a beloved getaway for families, friends, or couples traveling to seek a relaxing beachfront respite."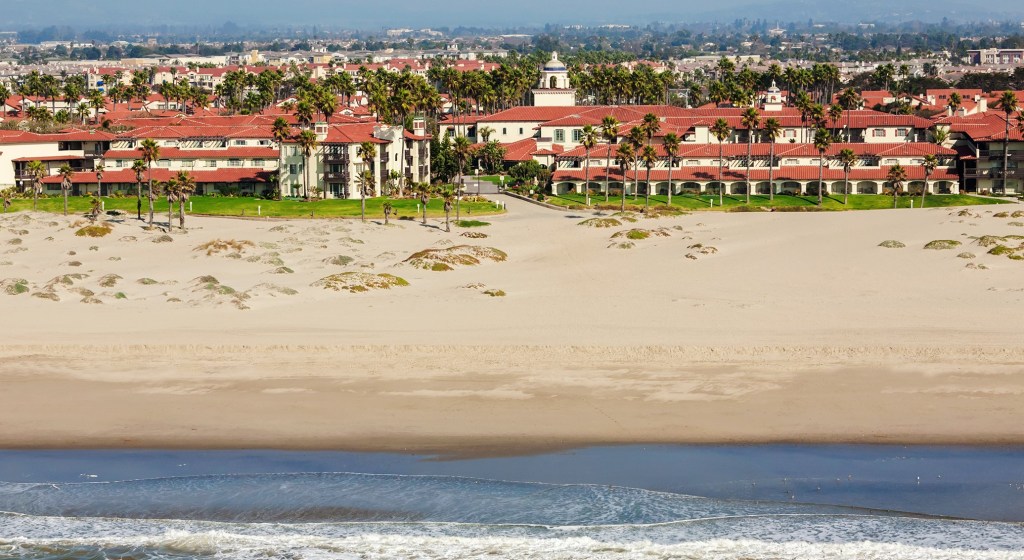 Nestled in Oxnard where Southern California meets the Central Coast between Malibu and Santa Barbara, Zachari Dunes on Mandalay Beach is a picturesque drive up the Pacific Coast Highway, an hour north of Los Angeles. Upon arrival at Zachari Dunes on Mandalay Beach, guests are greeted by a fully renewed, light-filled lobby that draws on Southern California's sunny weather and overlooks a new open-air plaza. As guests make their way outside, the enhanced communal public lounge area now features multiple fire pits and seating areas where guests can enjoy stunning ocean views and sunsets. As part of the complete reimagination of the resort, Zachari Dunes boasts the transformation of the resort's spacious, multi-room suites, the vast majority of which are ocean facing; the addition of multiple new food and beverage concepts; a gear rental shop; and expanded indoor and outdoor meeting and event spaces.
Zachari Dunes' Origin
The history of the region plays an integral part in Zachari Dunes' lifestyle, design, and aesthetics as well as the renaming of the resort. Sugar mogul Henry Oxnard, who outlined plans to use land along the Central Coast of California to grow and process sugar beets in the early 1900s, had intended to name the settlement after the Greek word for sugar, Zachari. The resort is so named in a nod to Henry and his original vision, as is Henry's Sundries & Gear rental, a one-stop-shop for equipment rentals, for guests to explore all that the expansive nine-acre property has to offer.
Reimagined Coastal California Lifestyle + Accommodations
Inspired by the essence of the ocean and its surrounding sugary sand dunes, Zachari Dunes on Mandalay Beach celebrates a relaxed yet adventurous and active California lifestyle. A reimagined grand resort arrival experience immediately welcomes guests to a quintessential California beach vacation, with a spacious and bright lobby overlooking the alfresco plaza with a fireplace, fire pit, pool, hot tub, and ocean beyond. Architecture that embodies a uniquely Californian take on Spanish Revival marries seamlessly with modern yet eclectic design that radiates authenticity, simplicity, and unity with the natural world. Throughout the resort, a modern color palette paired with light-to-deep terracotta and medium-to-dark wood tones is used, with ornate tile, decorative metal, and wrought iron fixtures complemented by clean lines and classic shapes such as arched walkways. Manifesting a laid-back coastal lifestyle, the property draws from its stunning landscape of sand, sea, and sky, with subtle, thought-provoking nods to the surrounding region.
With oceanfront, ocean view, beach view, pool view and garden view options, the contemporary hacienda-style resort's suites boast more than 600 square feet of space. Configurations range from one king to two queen suites, featuring a bedroom with an ensuite bathroom and a separate living area with a queen sofa bed, dining area, wet bar, and separate bathroom, most with balconies or patios. The presidential suites offer two bedrooms and separate living areas, relaxing patio spaces and lush lawn space. Design that's bold and upscale yet comfortable, drawing inspiration from the neighboring Pacific Ocean, allows guests to relax and harmonize with nature.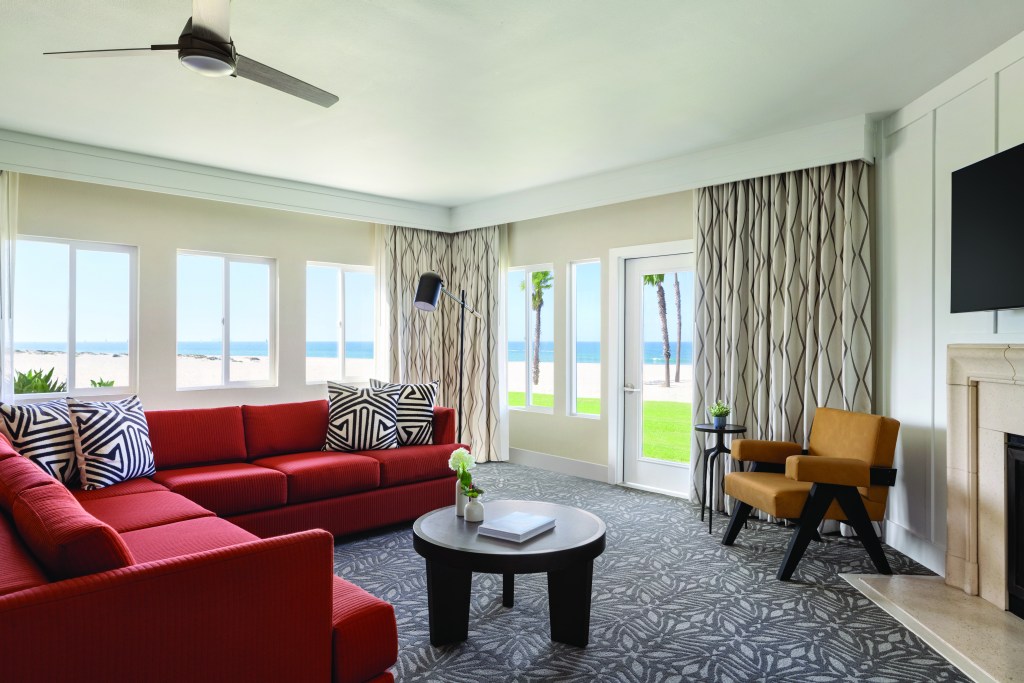 The Zachari Dunes Experience
Zachari Dunes on Mandalay Beach is home to a variety of experiences and amenities for all types of travelers to enjoy, inclusive of social gathering hubs, wellness offerings, and ease of access to local attractions. Couples, families, and vacationers alike can take advantage of the resort's welcoming atmosphere and enhanced public spaces to reconnect, from lounging in the poolside cabanas, situated steps away from the sands of Mandalay Beach to gathering at the resort's large concrete fireplace for s'mores or after dinner drinks. For guests seeking to relax and recharge in its coastal setting, Zachari Dunes offers an array of wellness facilities including an intimate spa featuring two treatment rooms and a menu of massages and facial treatments, in addition to a fitness center that accommodates cardio workouts, strength training and yoga as well as nearby tennis and basketball courts. For those craving adventure, Zachari Dunes offers the ultimate playground with Henry's Sundries and Gear Rental, a full-service storefront in the lobby offering complimentary gear from bicycles and boogie boards, to GoPros, longboards, Hover boards, and more, allowing guests to immerse themselves in the beachfront destination.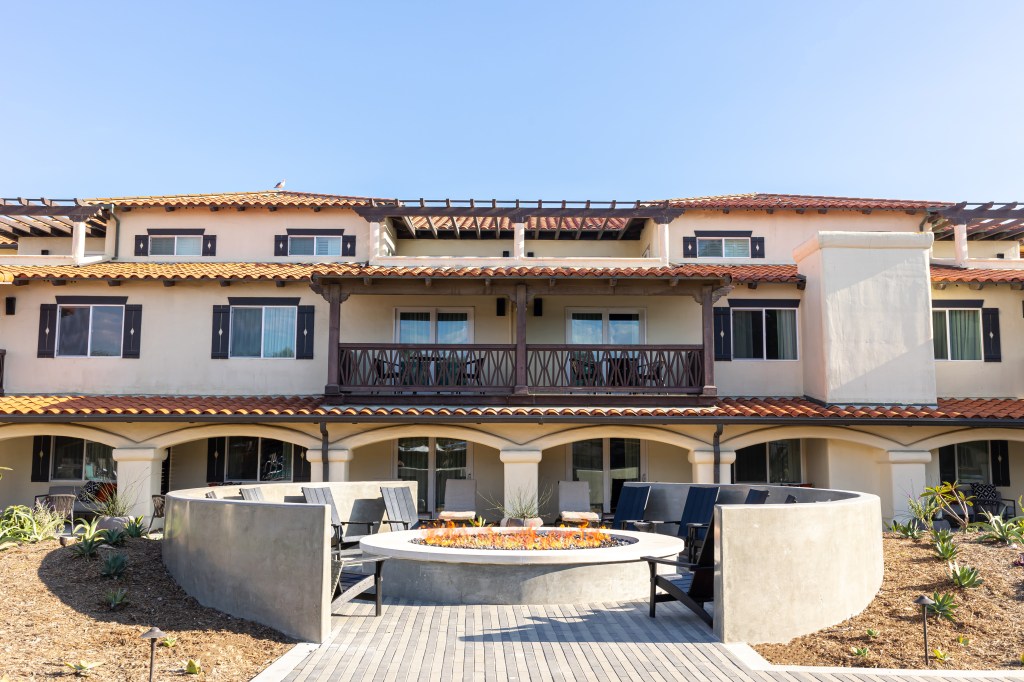 Epicurean Delights Inspired by Oxnard's Bounty
New food and beverage concepts, which showcase the lively spirit of the resort, are positioned as destinations for both locals and guests alike. Signature restaurant Ox and Ocean, an elevated sit-down venue that marries land, sea, and libations, seamlessly blends its indoor and outdoor seating areas. The restaurant will serve locally sourced produce and fresh seafood, celebrating influence and distinct flavors from American, Hispanic, and Asian cuisines in an elegant, yet approachable fashion. An expansive interior-exterior bar sets the scene for the venue's beverage program, featuring a unique selection of craft cocktails, beers, and local wines.
Bringing in an authentic surfside California experience, Sugar Beats – the resort's Airstream Cafe slated to open in early 2023 – will serve locally roasted coffee, on-the-go breakfast sandwiches, and fresh pastries in the morning to kickstart guests' journey. In the afternoon, the venue transforms to a seafood shack, serving as a social space for guests with relaxed beachside vibes, offering locally brewed beers, canned wines, cocktails, and adult popsicles, along with fresh-caught seafood and California-inspired handhelds.
Meet at Mandalay Beach
Boasting more than 23,000 square feet of upgraded event space set against the stunning backdrop of the Pacific Ocean and the golden dunes on Mandalay Beach, the resort is an ideal location for group meetings, weddings, and social soirees from intimate gatherings to large-scale events. Indoor spaces include a variety of venues for team meetings, corporate retreats, large conferences, or wedding receptions, while outdoor spaces, including two oceanfront venues – the 3,000-square-foot Playa Vista Lawn and Mandalay Beach – serve as idyllic backdrops for weddings and special events, networking mixers, team building and more.
"Curio Collection by Hilton hotels and resorts are hand-picked for their distinct character, and Zachari Dunes on Mandalay Beach delivers that truly exceptional, one-of-a-kind experience of the California coast," said Jenna Hackett, global brand head, Canopy by Hilton and Curio & Tapestry Collections by Hilton. "We are excited to welcome Zachari Dunes to the portfolio and for the continued growth of this lifestyle collection throughout the region." 
As a Curio Collection by Hilton property, Zachari Dunes joins a global portfolio of more than 120 one-of-a-kind hotels and resorts in more than 30 countries and territories. The collection provides authentic, curated experiences through distinctly local and elevated amenities, while offering the benefits of Hilton and its award-winning guest loyalty program, Hilton Honors.
For more information or to book a stay, please visit www.zacharidunes.com or follow along on Instagram at @zacharidunes.
---
About Curio Collection by Hilton
Curio Collection by Hilton is a global portfolio of more than 135 one-of-a-kind upscale hotels and resorts handpicked for their individual character and personality. Curio Collection properties offer guests the ability to experience independent hotels that offer distinct experiences through local offerings, elevated food and beverage and premium amenities and design, while providing the benefits of Hilton and its award-winning guest loyalty program Hilton Honors. Experience Curio Collection by Hilton by booking at curiocollection.com or through the industry-leading Hilton Honors app. Hilton Honors members who book directly through preferred Hilton channels have access to instant benefits. Learn more about Curio Collection by Hilton at stories.hilton.com/curio, and follow the brand on Facebook, Instagram and Twitter.  
---
About RLJ Lodging Trust
RLJ Lodging Trust is a self-advised, publicly traded real estate investment trust that owns primarily premium-branded, high-margin, focused-service and compact full-service hotels. The Company's portfolio currently consists of 96 hotels with approximately 21,200 rooms, located in 23 states and the District of Columbia and an ownership interest in one unconsolidated hotel with 171 rooms. For more information, please visit the website at www.rljlodgingtrust.com.
Media Contact
Alix West
C&R PR for Zachari Dunes on Mandalay Beach, Curio Collection by Hilton
alix@candrpr.com